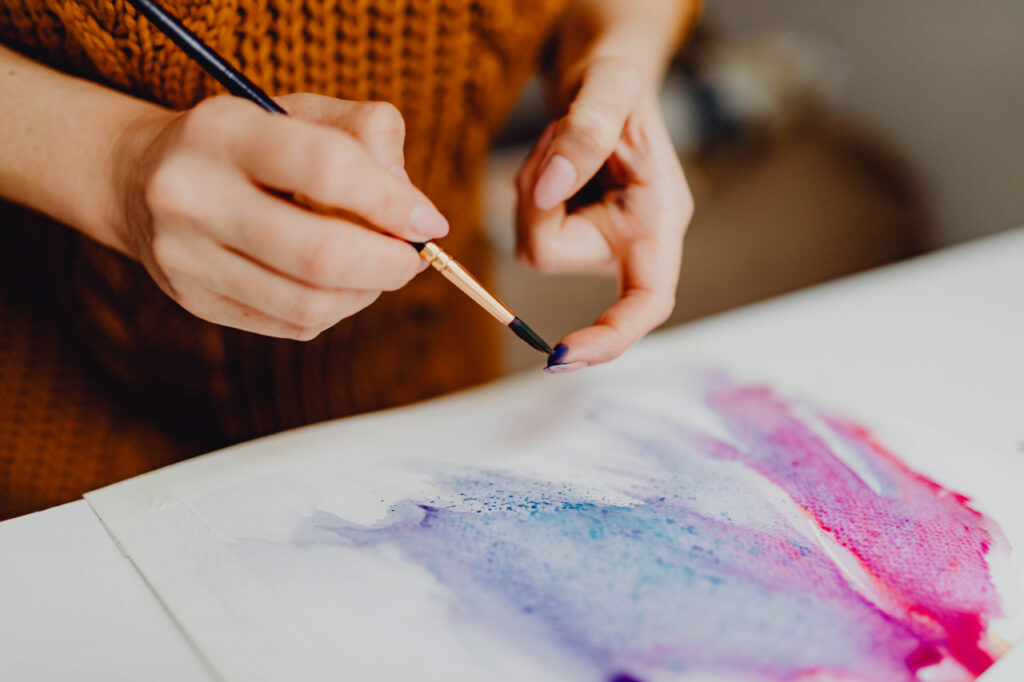 Do you sometimes feel like you're living life a little too much on cruise control? Without some surprises and stimulation, the daily grind can get pretty monotone, and whilst small doses of boredom can actually be good for you, once life has completely lost its colour, you leave yourself in danger of lacking inspiration or worse, developing low mood. 
This is even more true considering recent events, which left so many confined to their homes for months, longing for some spontaneity. With the post-COVID new normal making global travel less accessible (and advisable) we're going to all need to start finding colour and diversity closer to home.
Here's where taking up a new hobby comes in. From knitting and painting to cycling or even a getting into a new sport you've always wanted to try, hobbies can have a hugely positive effect on our mental health.
Indeed, studies have shown that they can help relieve stress, make us happier and give us a new sense of purpose with our leisure time. So, banish the boredom today and give your mood a lift; here are 5 wellbeing benefits of taking up a new hobby today.
LOWER STRESS
Research has shown that spending time on an activity that you enjoy helps to lower stress levels and can even alleviate the symptoms of depression and low mood. This is particularly true of activities that encourage us to spend time with others, such as team sports, as these improve our relationship-building skills and can help us communicate more effectively, too. And the great news is that there is a hobby to suit everyone, from solitary activities to athletic, academic and creative.  u
If your new hobby is one which is proven to lower stress in its own right, such as yoga or meditation, then you're onto a supercharged stress reliever right there.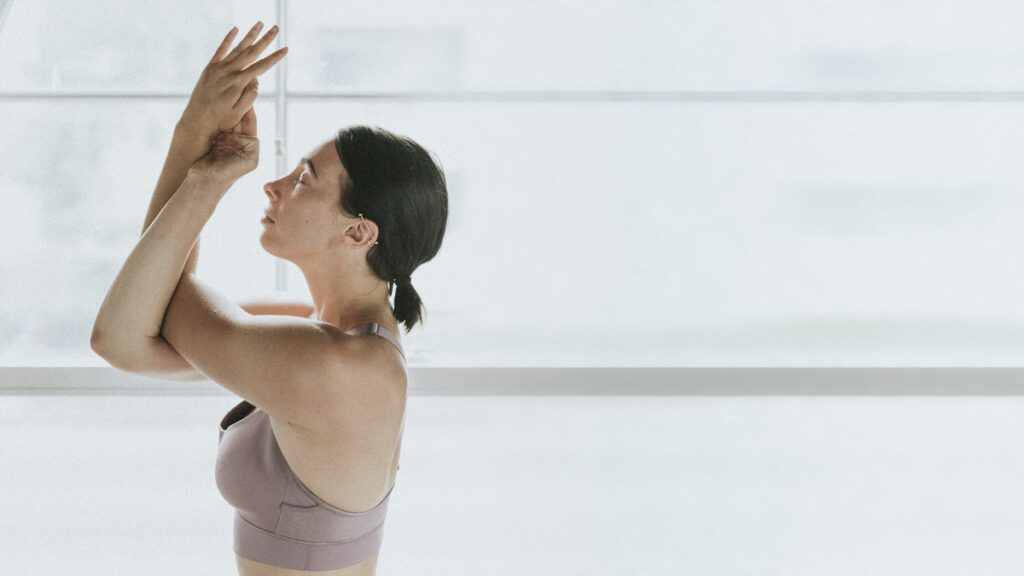 BUILD BRIDGES & CONFIDENCE
Yep, one of the most brilliant things about taking up a new hobby is that it increases your social circle, helping you form new friendships and build bridges with different cultures and communities. Considering loneliness is one of the key causes of depression worldwide, this wide, varied approach to interaction is a great way to boost wellbeing.
When considering community and diversifying your horizons in order to meet new people, it seems that hobbies around Europe are incredibly varied, with different countries favouring a range of activities from cooking to photography and beyond. In the UK, for example, the most popular hobbies include painting and puzzles while our French neighbours prefer athletic pursuits such as going to the gym. 
During our recent, lengthy period of social distancing and lockdown, trending searches for hobbies around Europe have been indicative of more time spent at home. From gardening in the Czech Republic to podcasting in Germany and even astronomy in Finland, it seems like this recent period of unprecedented turmoil has at least ignited our curious dispositions. So, should you be wanting to boost your wellbeing by engaging with folk from various walks of life, why not take up a new hobby?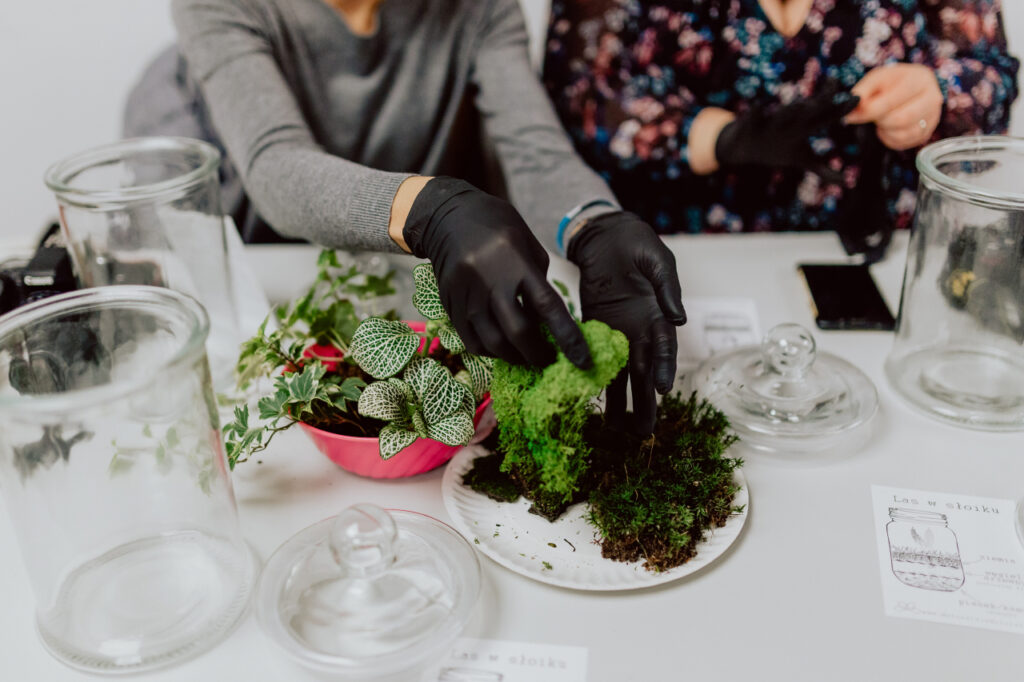 CHERISH SOME 'ME' TIME
In trying out something new and learning a new skill, hobbies give us the opportunity to make time for ourselves, free from the distraction of our phones and work, which can do wonders for our mental health. It's a great chance to put our focus onto something other than our jobs, chores or the mindless scrolling of social media, and really nurture that sense of self. This simple act of self-care, of treating yourself to some 'me' time through a new hobby, can really boost life contentment and your sense of worth.
A SENSE OF PURPOSE
Studies have shown that hobbies which require plenty of mental stimulation have the biggest impact on our wellbeing. This is because one of the biggest hindrances to wellbeing is a feeling of boredom and that life has become too routine, which has only been exasperated by this troubling time caused by a global pandemic. 
Trying something new allows us to think creatively once again and expand our horizons, granting that all important sense of purpose and meaning which is crucial to living a contented life. Whether you choose to try your hand at songwriting, attempt a knitting project or relive your childhood through skateboarding, a hobby can be the perfect way to add colour back into your life post-COVID and boost your happiness. 
NURTURE SELF-DISCIPLINE
Learning a new skill such as playing a musical instrument can refine your wellbeing by giving you more focus and self-discipline. The daily practice aspect and problem solving necessary when studying a new skill encourages dedication to your craft, and this, in turn, helps to affect a more general attitude of rigour and discipline which can boost wellbeing. With your mind focused on more wholesome areas of life, the temptations and vices which we all fall prey to sometimes (and which affect our mental health negatively) will be much easier to resist.