Every year, Paris welcomes millions of tourists from around the globe, all looking to be enticed by the sensual magic of the city. Visitors could easily spend a week, if not more, exploring everything this diverse and culturally fascinating place has to offer. Every tourist will return with their own top tips of what to do and where to go in Paris, but here's ours; 6 IDEAL things to do on a touristy trip to Paris.
EAT LIKE A PARISIAN
The first stop on any trip to Europe's foodie capital should surely satisfy culinary curiosity. A plethora of patisseries, bountiful boulangeries and delicatessens, cute cafes and Michelin starred options twinkling on every corner; when it comes to food in Paris, there's just so much to eat. We'd recommend a good blend of down to earth (we love historic, cheap as frites Chartier), mid-range (Les Cocottes is splendid) and maybe one blow out. And of course pastries; lots and lots of pastries.
SEE A SHOW AT THE MOULIN ROUGE
Although located in one of the less touristy areas of the city, the spectacular Moulin Rouge is not a site to be missed. Simply marvel at the outside and take a few pictures, or splash on out on a unique show at the world-famous theatre. Even if cabaret isn't your thing, the spectacle is something to behold. Be sure to put on your glad rags, or you'll feel underdressed; a show here is still something which people consider a special occasion.
STROLL ALONG THE SEINE
A stroll along with Seine is archetypal Paris at its finest; romantic, public, casual but classy. You'll see countless others enjoying the same; hand in hand with a loved one will turn the cliche levels up the eleven, but such a city demands a certain stereotype, we think. Just make sure to pack a coat if you visit in winter; it gets chilly. These styles from Lily Lulu will make visitors to the fashionable city remain stylish yet warm.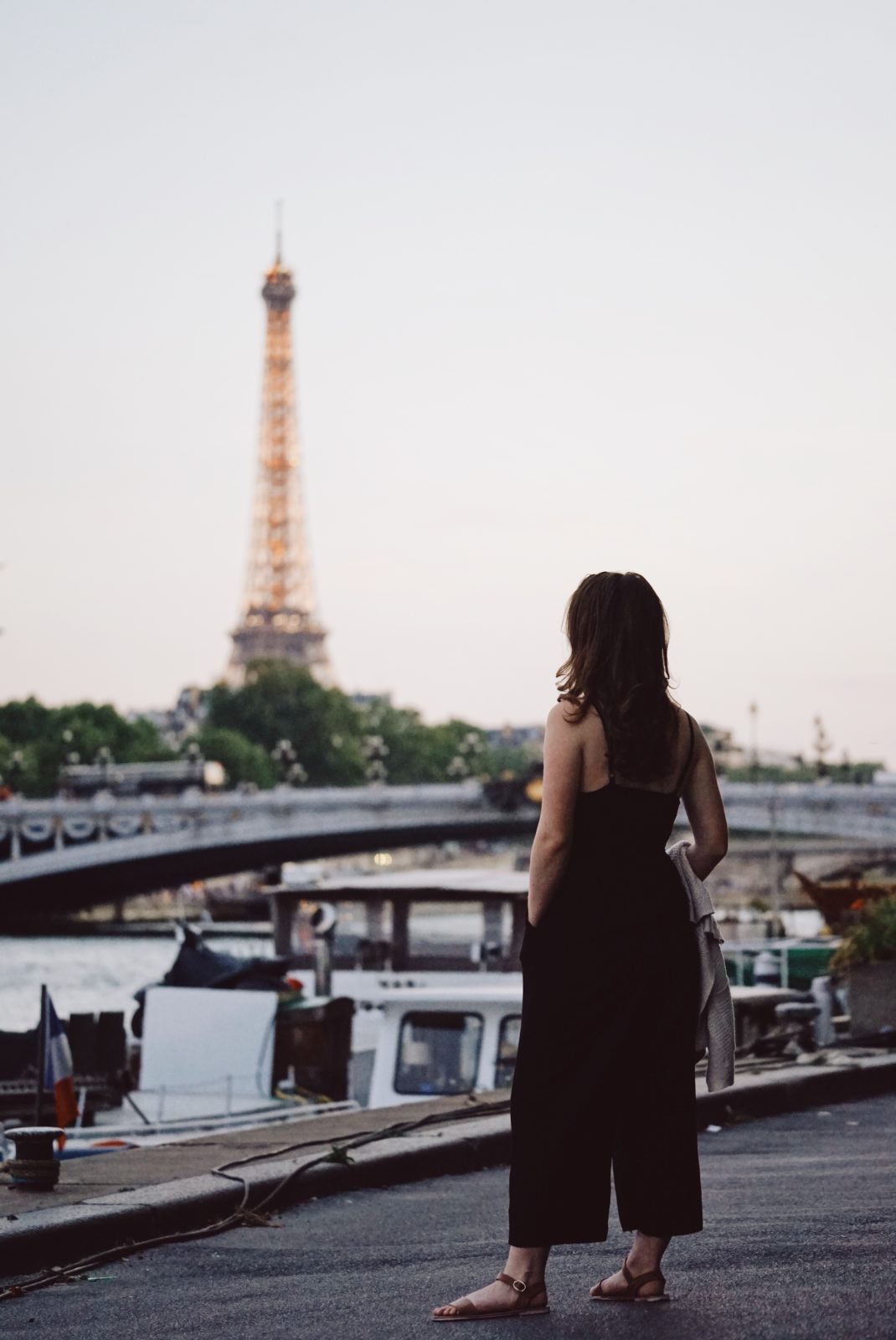 SHOP ALONG THE CHAMPS-ELYSEES
Arguably Paris' most famous street, the Avenue des Champs-Élysées is a fashion lover's mecca. Some time spent window shopping (or actually shopping if your pockets are deep enough) is the perfect way to whittle away an afternoon in the city. From jewellery to shoes, handbags and the finest chocolate, it's all available on the Champs-Élysées.
DO YOUR OWN WALKING TOUR
Paris is a very walkable city – one of its greatest assets – and a self-guided walking tour is a wonderful way to take it all in. Below is our idea, but half the fun is designing your own, pencilling in the personalised pit stops to suit your eating, drinking and shopping needs. In doing so, you'll feel you've got under the skin of the place far more than if you'd booked a tour or ambled aimlessly.
LOOK IN AND AT THE LOUVRE
Of course, no visit to Paris would be complete without a visit to one of the city's most famous landmarks and also one of the world's most important museums. Home to thousands of culturally and historically significant artefacts, a walk around the Louvre will take visitors an entire day, if not longer. There is so much to uncover in the Louvre's popular permanent exhibitions, while the varying temporary exhibits give visitors a peek into the rich history of places like Japan, Italy, and Egypt.