Brexit is looming. The hatches are being battened down, tinned goods hoarded and medicine stockpiled. With the news that we will no longer be able to simply wander into Europe free of charge, the great British staycation looks set to become the holiday of choice for many. It's affordable, it's convenient and while perhaps not boasting the very finest of the continental culture which we've taken for granted for so long, our shores still have plenty to offer. And it's close to these shores that the best of British is to found. With that in mind, here are 6 IDEAL things to pack for a weekend away by the British coast.
WATERPROOF & SUNSCREEN
For anyone who has stepped foot in Britain, for even a moment, it's well known that you can't predict the weather. Dressing in layers will inevitably bring a heatwave, confidently stepping out in shorts and a t-shirt is a direct affront to the rain gods, so take no chances and cover all bases, packing wise. If you're at the coast, exposure to the elements is enhanced tenfold; a waterproof and sunscreen are the least you can do to protect against the ever-changing conditions.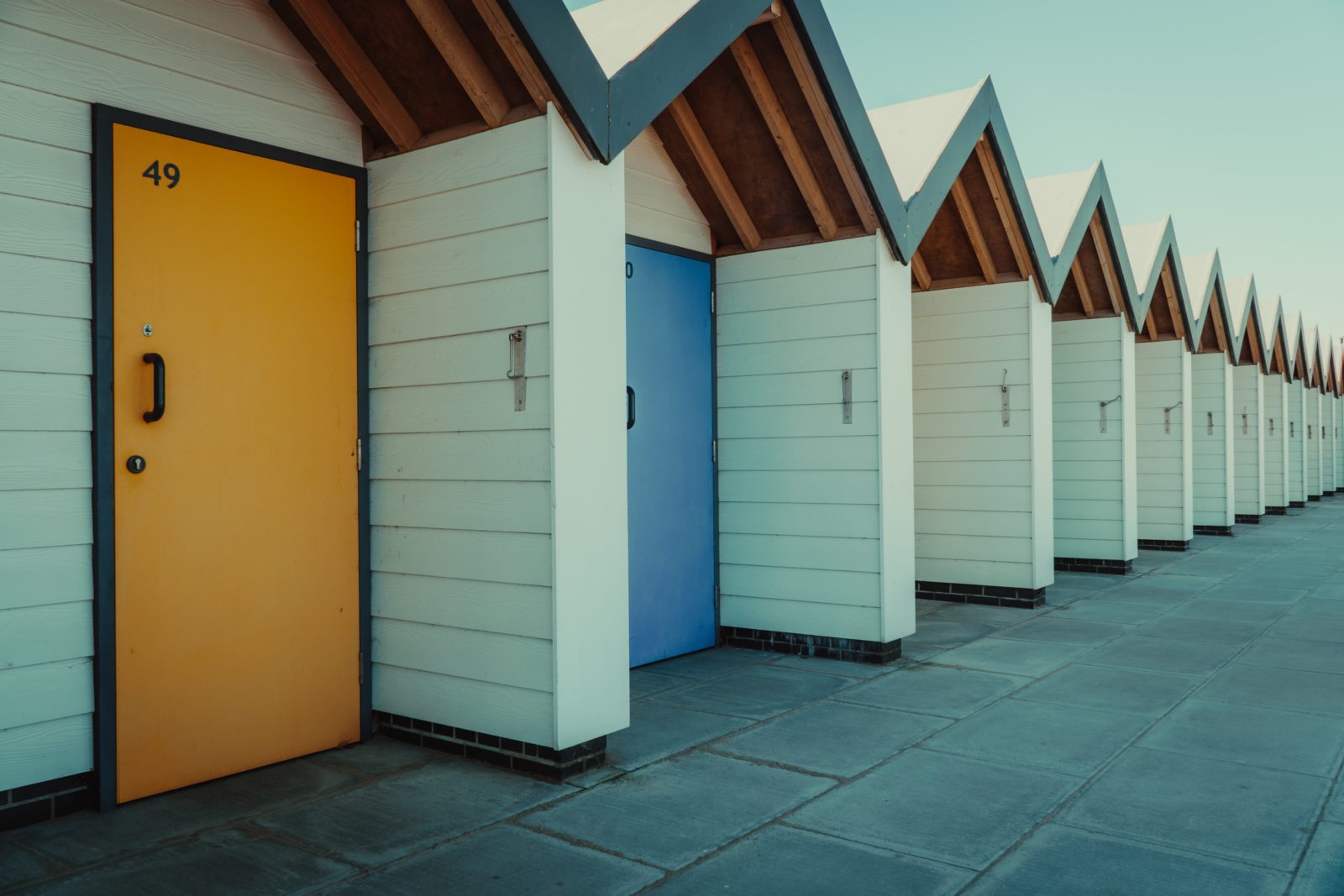 COASTAL CLOTHING
Should you be planning fishing trips, coastal walks or even a spot of sailing, some nautically-minded clothes will really get you in the maritime mood. Fisherman's smocks are making waves in the fashion world right now, as are lowe trousers (jeans with upturned hems) and even the classic, bright yellow angler's jacket has been seen on the catwalk of late. With fish finger sandwiches currently being served in trendy gastropubs across the land, who would've thought Captain Birdseye would be a fashion and foodie icon?
Aran jumpers, otherwise known as the Fisherman's sweater are a good way to dial down the sea style without compromising on its basics. Navy, richer than black and a colour steeped in coastal heritage, is always a good look, especially beachside. The good guys over at Crew Clothing, a brand born by the British coastal town of Salcombe in South Devon, are doing great things in the seafaring-inclined clothing department, and have been for years.  
UMBRELLA
With the random weather still on our minds, the answer may lie in a multifaceted solution. An umbrella will have all your bases covered, both metaphorically and physically. So whether it's shade or shelter you're seeking, there's no better way to achieve refuge. There is one exception of course; the wind. Mary Poppins impressions at the ready, we think.
STURDY SHOES
Coastal walks, whatever the weather, in bluster or blissful sunshine, are an essential part of any British break by the beach. Whether you're treading a familiar path, or one off the beaten track, or perhaps simply strolling along the shore, some sturdy shoes are a must. You don't have to go full walking boot, as these can look clumsy (their 2018 foray onto the catwalks….well, we're not convinced). Just go for something with a good foundation, strong heel and a comfort conducive to a few miles on fickle terrain.
MAPS
Unpredictability seems to be a bit of a theme here, hey? And a steady internet connection in rural Britain could certainly be labelled as such. When you're off the beaten track, it would be folly to rely on your 4G to get you home. Go back to basics with a traditional, paper map and perhaps even a compass to guide you. Channel your inner Bear Grylls and embrace a simpler way of doing things.
A FISH-FILLETING KNIFE
There is no greater pleasure when coastal-close than cooking some fresh fish, preferably caught with your own bare hands (or rod). If you'd rather resort to the local fishmongers, than that's cool, too, but what can be really rewarding is preparing the catch yourself. Bring a flexible filleting knife and get stuck in. Even if you leave a little flesh on the bone, the feeling of accomplishment can't be beaten. Cook simply with good salt and a squeeze of lemon while inhaling the nostalgic sea air for the best results.