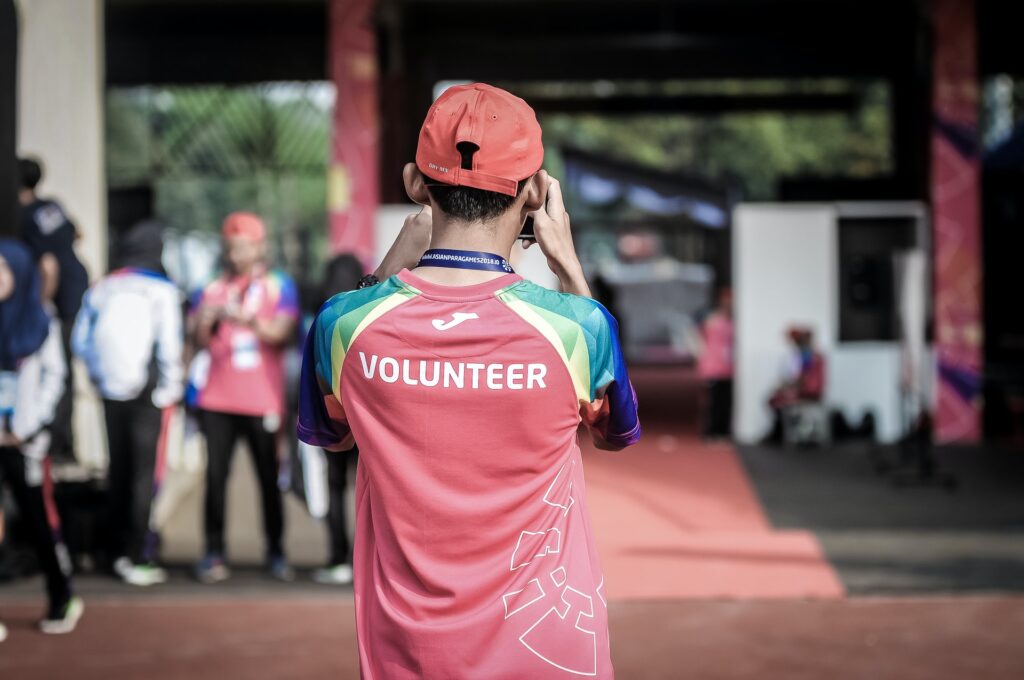 Despite the fact Indonesia boasts more than 18'000 islands, with a whopping 6'000 inhabited, we think it's fair to say that Bali could rightfully claim to be its most cherished.
Instantly recognisable for its picture perfect rice paddies and beaches, blessed with geographic splendour at both mountain and sea level, and blessed with diverse religious and historical sites, there's no chance you're getting bored in Bali. No wonder The Last Paradise is such a popular holiday destination for young backpackers and students keen to expand their cultural horizons.
For those eager to give something back while in Bali, volunteering presents an opportunity to engage with the people and the island's culture in a more genuine, wholesome way. 
If you'd like to learn more, then read on; here are 6 important things you need to know before volunteering in Bali.
VISAS & DOCUMENTS
Firstly, the COVID disclaimers. Right now, travel in and out of Britain is massively restricted. Broadly speaking, you must not travel unless you have a legally permitted reason to do so; it wouldn't be wise to embark on an adventure until the UK government gives it the all clear. Check out their latest updates on travel advice and rules here, and expect it to change regularly and, seemingly, with little sense. 
It should also be noted that, according to Indonesian border controls, all non-Indonesian travellers are prohibited from entering Indonesia, although there are some exceptions to this ban. And if you are eligible for entry (volunteering isn't likely to qualify you, by the way), then you'll need to provide a negative COVID-19 PCR (swab) test issued within the specified period prior to arrival, as well as complying with quarantine measures on arrival.
Before the global pandemic (and likely to resume once it's 'over', with all the usual caveats in place), you didn't need a visa to enter Bali if you were doing so for under 30 days. Should you be planning to stay for between 30 and 60 days, you can apply for a visa-on-arrival, which costs around $35. That said, volunteering is considered to be work in Indonesian law, and doing so on a tourist visa isn't permitted. 
Instead, you're going to need a KITAS Permit and a Temporary Stay Visa. Fortunately, the company who facilitate your volunteering should be able to apply for this permit for you. Be aware that it's not a good idea to 'volunteer' casually and independently; you could well be breaking the law. 
TYPES OF VOLUNTEERING PROJECT
Bali has a pretty wide variety of volunteering projects to choose from. Some of the most popular include:
Health education
Environmental education
School and Community renovation projects
Preschool and Kindergarten English teaching
Sea turtle and shark conservation projects
Teaching English in the tourism sector
Construction projects
Whatever you choose to do, it's essential that your volunteering focuses on the needs of the people of Bali, rather than as a vehicle to enhance your CV.
VOLUNTEERING IN BALI ISN'T FOR FREE
If you are looking for a free volunteering opportunity, forget about Bali. 'Volunteering' in Bali actually involves paying fees – this is normal and to be expected.
Generally speaking, volunteering in Bali for a two week project (though, of course, you could do longer) should cost you between £250 and £500. This should cover various administration fees, as well as your accommodation, breakfast and dinner, and airport pick-up. 
CULTURE & CUSTOMS
The Balinese are wonderfully warm and welcoming, and we hope that we're not stating the obvious when we say that if you conduct yourself respectfully, politely and with warmth in return, you'll get along just fine.
Bali is a very spiritual island – and Hindu is the chief religion. Religious festivals, ceremonies are processions are a part of daily life here, and it should go without saying that these should be respectfully observed. If your guide has to stop briefly for a few minutes of prayer, or the road you need to go down is blocked for a religious rite, accept this as part of what makes Bali so magical and unique. Because of the religious nature of the country and island, it's best to dress conservatively, even in the larger urban centres, as a sign of respect.
Know that in Indonesian culture, patience is a virtue, and to show annoyance or frustration at things moving slowly is to lose face – both yours and of those around you. Take a breath, keep calm, remember you're a guest and that you're probably in the wrong.
A few other important things to bear in mind:
The left hand shouldn't be used to pick things up, to shake hands, or to eat with. Generally speaking, you should always use your right hand.
Don't point the soles of your feet at anyone – it's considered rude. And always remember to remove your shoes when entering someone's home, a religious building, and oftentimes, restaurants, too. As a guide, look for a collection of shoes outside the building you're entering to let you know you should be doing the same.
Don't point or beckon with your index finger – this should be reserved for pets. Instead, use your thumb to point, and beckon with your palm facing downwards.
When greeting someone in a senior position, in age or of authority, always bow your head slightly.
LANGUAGE BASICS
The Balinese don't expect you to arrive speaking fluently, but learning a few phrases goes a long way. By saying key phrases in conversation, you come across as polite, respectful and friendly. Here are a few pointers:
Hello – om suastiastu
Goodbye – s'lah-mawt ting-gahl
Please – minta
Thank you – terima kasih
Yes – yaw
No – tiduk
Like anywhere, your attempts at the language will be warmly welcomed by the locals. Semoga beruntung (good luck)!
SCOOT ALONG
If you want to explore Bali, one of the best ways to do so is by scooter. The wind in your hair, the sense of freedom, the ability to traverse paths untrodden…it's definitely worth getting over that initial fear of mounting the steel horse and just embracing the hair raising thrill of it all.
There are numerous scooter rental companies all over Bali, making them easy to come by and granting you access to the most secluded tourist locations on the island. Be warned that some of these companies are a little unscrupulous and scams involving lost or stolen bikes and extortionate charges do occur. Your volunteering company may well be able to hook you up, instead.
Hey, while you're here you might as well see some sights, right? Don't worry, we've got you covered for that, too. Here are 8 IDEAL, iconic things to do in Bali.