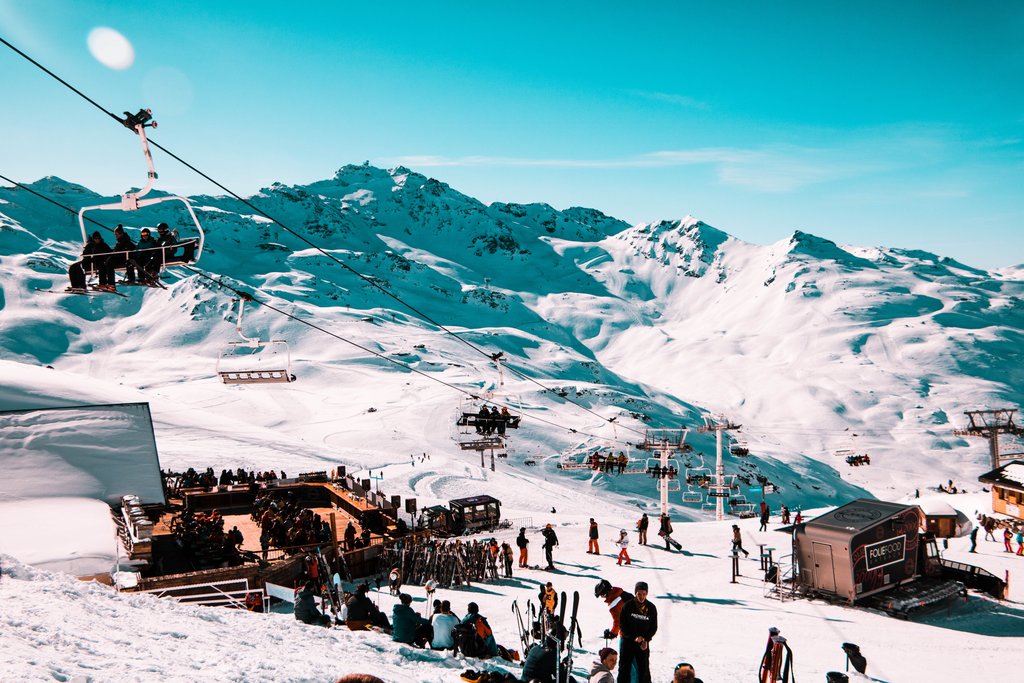 Ideal for planning your perfect holiday to the French Alps

Arguably the world's premier skiing region, the facts regarding Savoie, in France's south-east, speak for themselves. Savoie is home to the largest number of ski hills in France, and the region hosted the 1992 Winter Olympics. What's more, it claims the highest point in the Alps, France and all of Europe, in Mont Blanc, with a peak of nearly 5000 metres. If that's not enough to convince you of Savoie's world-beating boasts, the Frog and Roast Beef pub in Val Thorens is the highest in Europe. Now, we're sold!
But in a region so blessed with fantastic slopes and even better apres-ski, it can be tough to narrow down your search and select the right resort for you. We've done the hard work, and ascended the mountains so it's all downhill, smooth skiing from here on in for you; here are 6 of the most popular ski resorts in Savoie.
LA PLAGNE
Located in the Alpine valley, La Plagne is part of the giant Paradiski ski area, along with Peisey Vallandry and Les Arcs. La Plagne is home to a range of gentle runs, ideal for beginner and intermediate skiers, particularly. It's home to the longest 'funslope' in Europe – enlivened with jumps, bumps and a whole load of theme-based obstacles. What's more, it also boasts a 1,500m Olympic Bobsleigh, which tourists can use. Wow!
The resort itself is made up of some 11 different villages. Most are purpose-built ski resorts, including Belle Plagne, which as the name would suggest, is the most scenic. Plagne Solie is situated in a sunny bowl (again, hence the name) and offers lots of ski in/out accommodation. Plange Center is the hub, and you'll find plenty of apartment rental in La Plagne focused here.  
To experience a more rustic side to La Plagne, stay in one of the traditional farming villages of Champagny en Vanoise or Plagne Montablert, which offer a slower pace to life but still plenty of access to the slopes.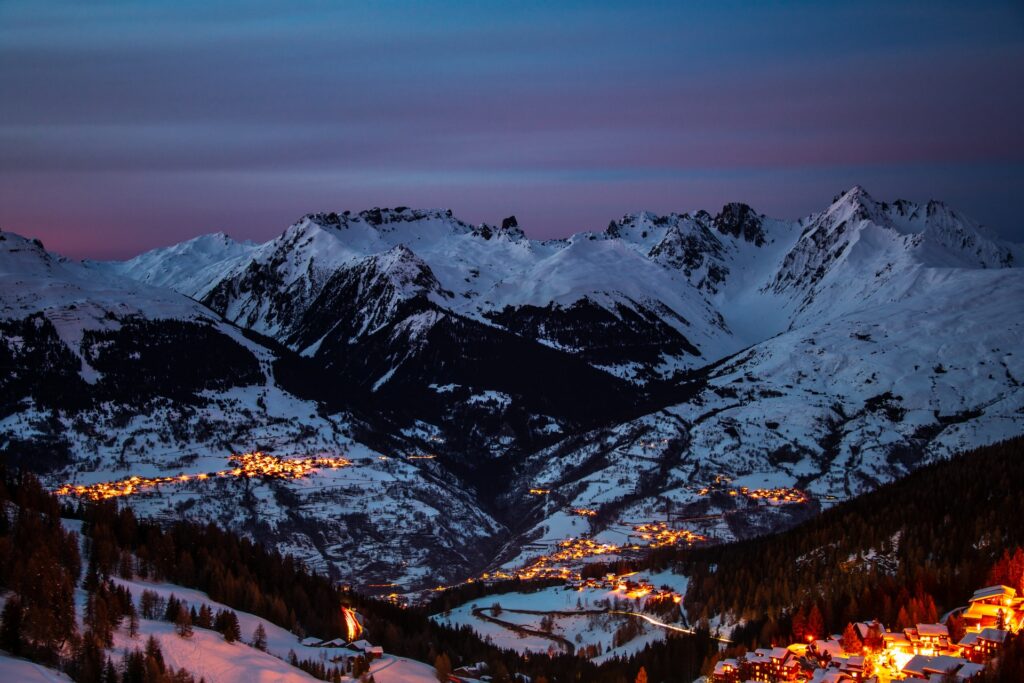 LES ARCS
The 'original' mega-resort, Les Arcs was the first ski resort of it's kind in Europe with apartment buildings tailored to the skier's needs, with ski-in and out access as standard. While the rest of the continent has followed suit, Les Arcs hasn't stood still; there are several renovations, modernisations and entertainment options here to enjoy. Of particular interest, every year in December, Les Arcs even hosts a world famous film festival, for those looking for something more than simply skiing. 
The villages of Les Arcs, rather functionally, are named numerically; Arc 1600 was the original village which opened in 1968, while Arc 1800 is the liveliest, with a couple of nightclubs and regular live music events keeping things going late into the night.  
Wherever you choose to stay, it's obligatory that you visit Igloo Village, which is an ice bar above Arc 2000 and 1950. Here you can sit on ice benches, admire ice sculptures and warm yourself with a traditional Savoyard meal. 
The smaller, more traditional villages of Les Arcs aren't numbered – Plan Peisey, Vallandry and Peisey Nancroix, to name but a few, are particularly lovely.
TIGNES
Tignes is situated close to the Italian border and offers year round skiing and plenty of the after-dark stuff, too. It's defined by the Grande Motte Glacier, which rises above the group of villages that make up this high altitude ski resort. 
Tignes itself is made up of several villages with varying altitudes and amenities. The central hub, where all the action happens in Tignes, is undoubtedly Val Claret; the highest village with direct access to the slopes, as well as plenty of bars.
Further down you'll find Le Lac which sits next to the gorgeous Tignes Lake, offering lots of slope-side accommodation. It's mostly made up of high rise apartment blocks but has a few traditional alpine-style chalets, too. Le Lavachet boasts cheaper ski in/ski out apartment facilities if you're seeking somewhere a little more affordable.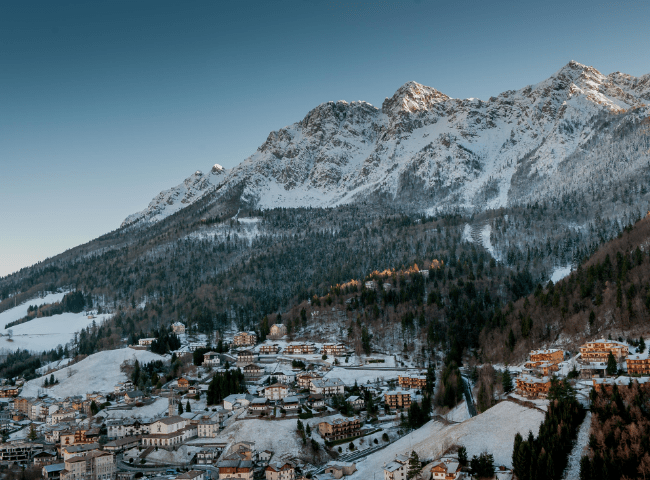 VAL D'ISÈRE
One half of  'Escape Killy', along with Tignes Val Claret, but worthy of its own mention, is Val D'isère 
This gorgeous resort with direct connections to Tignes and the Grande Motte is where you'll find the infamous black downhill run, La Face. Many consider Val D'isère to boast the best snow in Europe, and we couldn't agree more. That said, Val D'isère is almost as famous on the ski circuit for its wild parties and raucous nightlife, a reputation which is defined largely by globally celebrated apres-ski bar La Folie Douce, where partying on the piste, table dancing and general debauchery is actively encouraged. 
Here, and at many other Val D'isère bars, the music and debauchery begins in the mid-afternoon, with a daily dose of dancers, fire shows, performances, live music and DJ's all contributing to Val D'isère nickname as the 'Ibiza on the Snow'.
MERIBEL
Nestled in the Tarentaise Valley of the Alps is Meribel, a ski resort which is part of the Three Valleys Ski area, the largest on earth with 600km of piste. It's particularly suited to beginners, with green runs making up around a tenth of the total offering here, and the Easy Rider slopes safe and accessible for all. 
Ski season here lasts from early December to late April, and if you're after a longer holiday with a greater frequency of challenging runs, Meribel is perfectly positioned between Courchevel and Val Thorens. That said, accommodation here is particularly lovely, and apartment rental in Meribel Mottaret is a touch more affordable than its neighbouring resorts. When combined with the easy links between the Three Valleys ski resorts, this makes Meribel the perfect launchpad to hit the superb slopes of this region.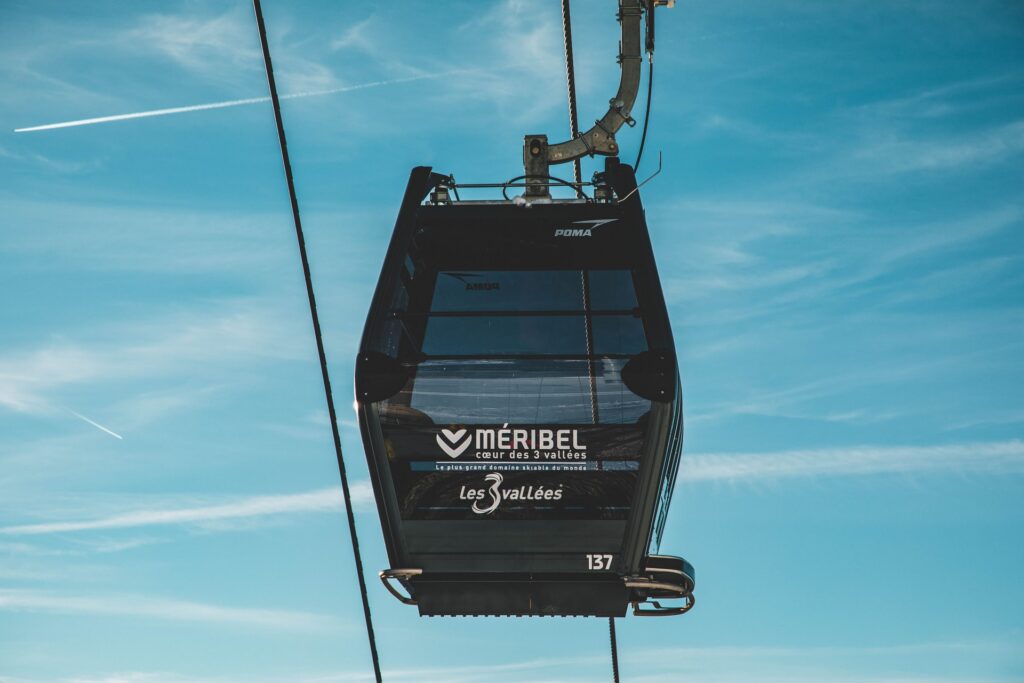 COURCHEVEL
This Alpine ski town which borders the aforementioned Meribel is particularly famous for its fine dining, with twelve Michelin stars in the resort and counting. Of course, with high altitudes and stunning views, the prices are equally lofty, but you get what you pay for here, and there are some truly amazing dining experiences to be had. 
The absolute peak of gastronomy in Courchevel is Le 1947, which boasts three Michelin stars and a refreshingly modern approach to fine dining; it's not stuffy in the slightest and the decor, all porcelain white and minimalist, reflects this sense of progressive cooking, with influences taken from Japan and ultra-modern techniques enhancing the carefully sourced produce. 
In fact, Japanese cooking is widely represented in Courchevel, with several superb restaurants serving up sashimi on ice with the country's signature refinement and style fitting perfectly with the snow capped surroundings. Check out Koori and Nama in particular for excellent raw fish.