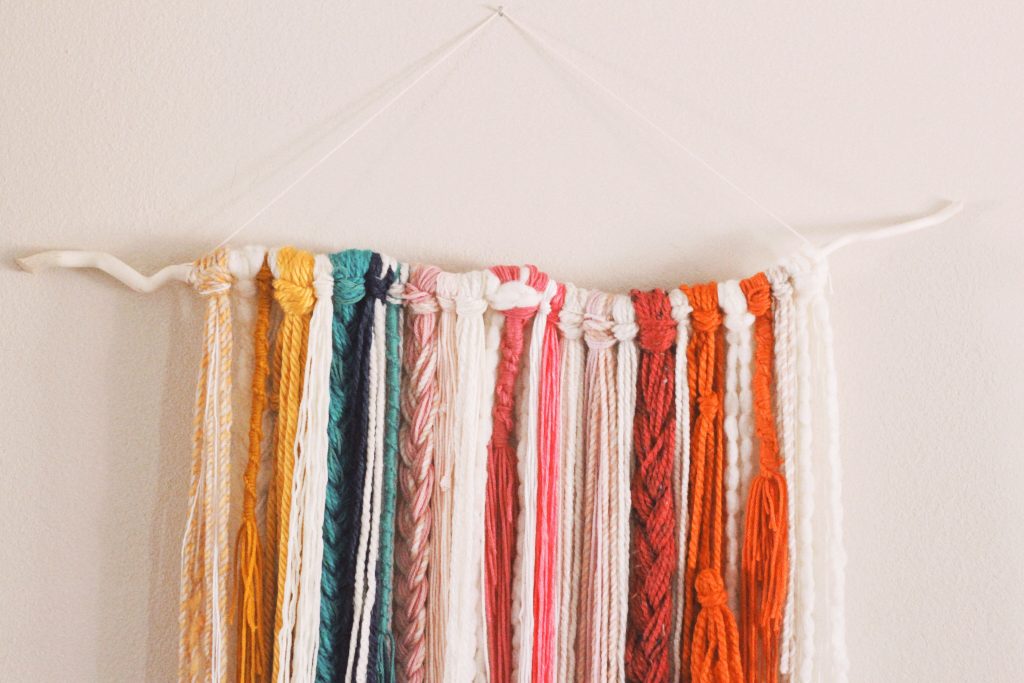 If you think that ropes and cords are just for practical reasons then think again. Versatile, and inexpensive to buy, you don't have to be a sailor to make the most out of these fibrous products. Moreover, you don't even need to learn how to tie a bowline, a rolling hitch or a double sheet bend (googles boating knots) to make the most out of them. Indeed, whether your want to add a tasteful nautical touch to your home, channel some industrial flair or create an array of stylish accessories; ropes and colourful cords are perfect for the job. With this in mind, here are 7 IDEAL diy home decor ideas for ropes and cords. A reverence of function and style who knew hardware store materials had so much decorating potential?
ROPE LIGHTING
Look around you in any restaurant deemed cool by online lists; any bar worth being seen in; and music video backdrop by an artist set to break into the big time; and one design consistent will stand out. Yes, we're talking about industrial chic lighting. And one sure way to achieve this look is with rope lighting. To make a stylish rope pendant head over to a rope manufacturer and chose the length and width you want, then continue your journey on to youtube where you can find plenty of videos on how to create it.
EXPRESS YOURSELF WITH WALL ART MADE FROM ROPE
It's essential to put your own stamp on your property, so it can make you feel happy to be home every single day. And one of the best ways to do so is with art – word art specifically. If you have a favourite word or phrase why not hang it on the wall in your home? It's bound to become an interesting focal point in a room and could become a great conversation starter. You can do this by fashioning some rope or cord into whatever words you chose. For inspiration, as always, trusty old pinterest provides and there are lots of simple online tutorials explaining how to make your words into art with whatever fibrous material your chose.
LIGHTBULB PLANTS
Styling your home with a little greenery can add that final flourish to your interior design. Moreover, houseplants bring a natural calmness to your space; not only purifying the air that we breathe by removing the toxins that linger in houses, but also – as research has shown – making us happy too. These easy diy plant lightbulbs will not only bring a smile to your face, they will add interest to any space and a touch of minimalist flare. Moreover, they can be made from upcycled lightbulbs and cord – and nothing makes us happier than transforming by-products into something beautiful for better environmental value.

CORD COASTERS FOR YOUR DRINKS
Tired of getting water marks on your table? Coasters are just what you need to protect your surfaces from drips, spills heat and condensation marks. And diy cord coasters are ideal for the job. Simple, practical and stylish not only do they protect your table tops;  they are a great way to add a pop of colour and texture to your home. Moreover, they are super easy to make – you just need some cord and a hot glue gun.
Feel free to choose whatever type of cord you want, as these days, you can get home textile cords in an array of different colours, braids, diameters and references, lengths or presentations. In other words, there's bound to be a cord out there that you'll love and will match the rest of your decor. In addition, this easy DIY project would make an ideal gift for any friend or family member who loves to host guests and have lots of parties! 
Psst, hey you cord coaster lover! In a similar vein to this diy project, you could also created a coiled rope rug.
UPHOLSTER YOUR FURNITURE
Add a professional edge to your sofas and chairs with a cord trim. Choosing a complimentary or contrasting colour can really bring the colours of your furniture and the rest of your decor together. Moreover, cord always finishes a piece of furniture off with style and adds extra texture. And if you've upholstered a piece of furniture yourself, cord trim is an excellent way to hide those unsightly tacks and staples.
HANGING LANTERNS
Another lighting idea – we adore these hanging lanterns that are ideal for your garden and easy to make. These lovely lanterns which you can create form cord and old jam jars serve a functional purpose, of course – we've all had a glass of wine too many and tripped on a poorly lit path (or fallen in a pond). But moreover, they benefit the look and feel of a garden, creating a fairytale like vibe and ambience which perfectly suits any garden gathering.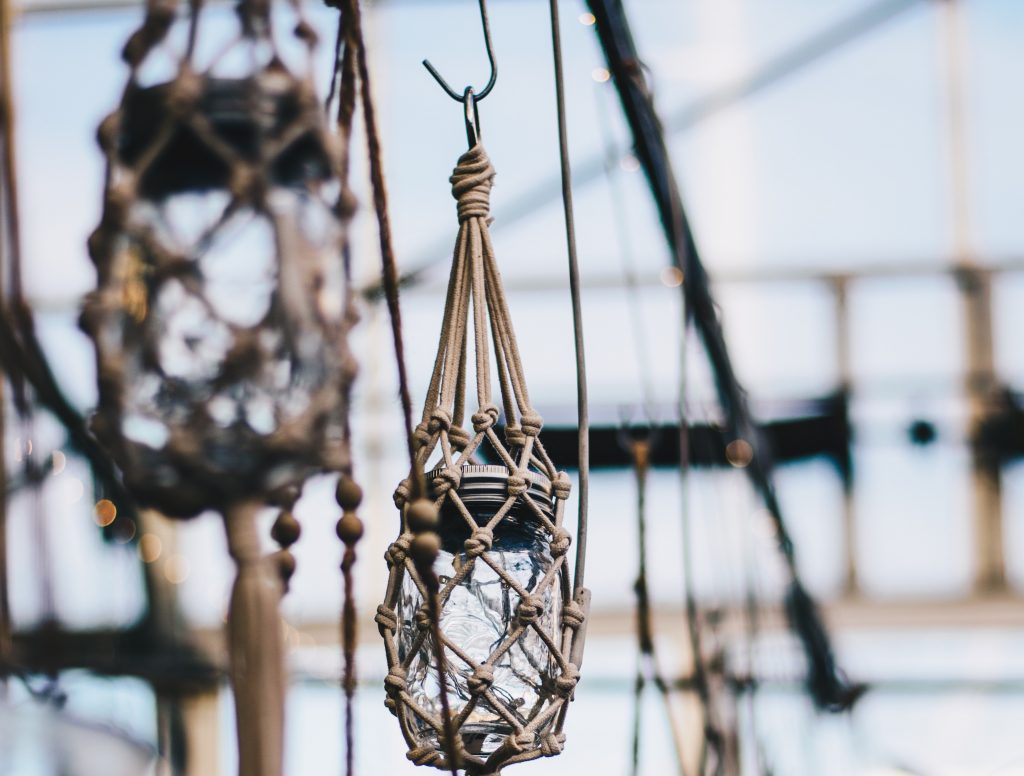 MACRAME INSPIRED PIECES
We know that earlier we said you didn't need to learn how to tie boating knots, well while that's still true, for this diy idea knots of a different kind are involved. Macramé, the craft of knot tying, which was popular 1970s is hip and cool again and can add a boho style accent to any room. However worry not, these knots are not a difficult skill to master. But once you have mastered them, you can make a beautiful, whimsical wall hangings from cords made of cotton twine, linen, hemp, jute, leather or yarn.