Do you ever find that you think of the perfect comeback just moments after walking away from an argument? Well, the next time someone implores you to 'take a hike', the ultimate retort would be 'I am, actually'. Because hiking, once the preserve of the compass wielding, insect-eating, often hugely affluent survival expert, is now a popular pastime for the many, not the few. As such, strutting your stuff in the stunning British countryside shouldn't necessarily mean an endurance test full of blisters, bites and bad vibes. Instead, why not consider something a little less strenuous, but hugely rewarding all the same. Here's just a few ideas; our 7 IDEAL one-day hikes in the UK.
A CIRCUIT OF HADRIAN'S WALL (7.5 MILES)
Though the whole of Hadrian's wall stretches for 84 miles and takes roughly a week to complete on foot, there are plenty of shorter hikes available which you can take down in just half a day. The walk with perhaps the finest views and sturdiest, steadiest pace covers Once Brewed, Roman Vindolanda and Housesteads; 7.5 miles in total and roughly 5 hours, depending on your speed, of course. Be sure to stop off at the Twice Brewed Inn (see what they did there?) for a pint; its location in the shadows of Steel Rig is on the spectacular side of stunning, make no mistake.
FROM BATH TO BRADFORD-ON-AVON (10 MILES)
This waterside ramble offers the chance to sample a slower pace of life. Here, you're guaranteed a traffic-free route, except the occasional narrowboat puttering along; part of this walk's appeal, we think. What's more, it's almost impossible to get lost here, as all you need to do is follow the towpath. Bliss. 
Taking you along the Kennet and Avon Canal and past various locks and under bridges, this 10 mile this waterside stroll is picture perfect. Stop at one of the canal boats-cum-cafes which inhabit the river, offering refreshments and the ideal place for imagining what life would be like on the open seas (okay, rivers). Or, if you're after something a bit stronger, you'll find plenty of pubs along the way; the Bathampton Mill is our pick of the bunch. You can even take a little detour and stop off at Warleigh Weir near Claverton Down for a dip in the river. Perhaps the highlight of this walk, though, is the two aqueducts that you'll cross; a glimpse of history so appropriate to the setting of these old Roman towns. As such, if you're thinking of doing this walk, basing yourself at one of the best hotels in Bath is well worth it; after all, it's not every day you find exquisite neoclassical Palladian architecture surrounding some of the world's most important Roman remains, all easily accessible along a ten mile stroll. Go get it.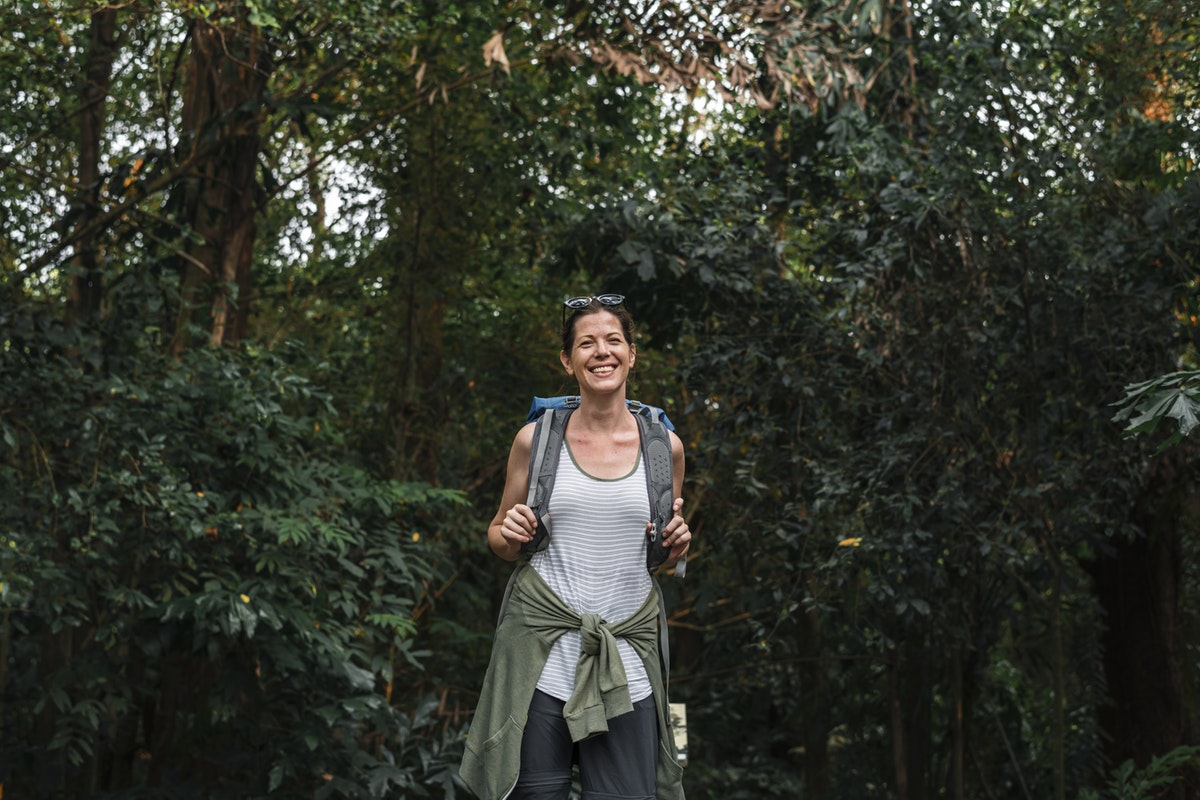 MALHAM COVE CIRCULAR WALK, THE YORKSHIRE DALES (5 MILES)
The famous beauty spot Malham Cove, a huge, curved limestone rock formation, is the centrepiece of this excellent hike in the Yorkshire Dales. This is one of the more manageable walks on our list, and can be done in half a day if you adopt a decent stride. But just because it's small, doesn't mean it's not beautiful. In fact, there's plenty of intrigue along the route, including the Janet's Foss waterfall and Gordale Scar cave network. With all the photo opportunities, perhaps it'll take more than half a day after all.
THE GLYDERS, SNOWDONIA (7 MILES)
Sure, we could dedicate a whole article to walks in Snowdonia (hey editor! I have an idea), but we're in the business of narrowing things down, so here goes; The Glyders offers arguably the area's finest one day hike in the area. We say hike, but part of this ascent of Wales' fifth tallest point is certainly more of a scramble. That's fine by us, we love to get stuck in. It's a near 1'200 metre climb of three peaks, Tryfan, Glyder Fach and Glyder Fawr, but you'll be rewarded with views which verge on the brutal, but are certainly brilliant too.
THE CONISTON LOOP, LAKE DISTRICT (12 MILES)
What were we just saying about areas of the UK utterly spoilt with superb hikes? Well, the Lake District might even top Snowdonia in those stakes. We're particularly in thrall to the Coniston Loop, twelve miles of steep climbs and crisp, clear views of peaks at eye level and lakes below. The initial climb to the top of the Old Man of Coniston is the most gruelling part; steep, rugged and demanding. But once you've conquered the elderly fella, it's relatively plain sailing. In fact, from that vantage point, you can survey nearly all of the remaining route; ideal for those who need something to aim for, we think.
STUDLAND TO SWANAGE (5 MILES)
A graceful, gentle way to end this day of hiking, scrambling and clambering, with a peaceful stroll along the Jurassic Coast's Studland to Swanage walk. Taking in the famous chalk stacks of Old Harry's rocks, this one offers fine views of the English Channel with the Isle of Wight visible for its duration. Reward yourself upon its completion by indulging in some fish and chips on the beach of Swanage Town. The Fish Plaice, arguably the best chippy in the area, does all the simple things just right, or if you're looking for a sit-down meal, the Top Deck Oyster and Seafood bar has stunning views overlooking the bay. Enjoy!
OLD MAN OF HOY, ORKNEY (6 MILES)
Scotland boasts some of the planet's greatest abundance of natural beauty. Just last year, in fact, the country – the land of game, whisky, castles and kilts – was rated as Rough Guides' most beautiful country on Earth. The Old Man of Hoy hike, in Orkney, gives rise to just some of the finest splendour in this awe-inspiring place. The focal point is the red sandstone sea stack, which, in all its precariousness, needs to be seen to be believed. It does, indeed, need to be seen soon; scientists are concerned that with coastal erosion, the Old Man doesn't have much longer. Get there while you can, we think.