Fun fact you've definitely heard before; our skin is the body's largest organ. It also plays a vital role in maintaining overall health and wellness. Among its many functions, the skin protects the body against infection, regulates body temperature, and controls vitamin D production. They say that your skin's condition speaks volumes about your overall health, and as such, a radiant glow should be treated as something so much more than cosmetic.
In this modern age of innovation and scientific research, there are now a number of incredible skin care ingredients found in various products which can have radical benefits for your skin, and your health in general. As such, you should be scrutinising labels accordingly for their presence. With that in mind, here are 7 IDEAL skincare ingredients to look out for.
AVOCADO OIL
Scientists have known for some time that avocado oil has many benefits when ingested as part of a varied diet. Many of these positives can also be enjoyed when applied to the skin, meaning that we are now seeing this oil incorporated as an ingredient in skincare products. Most particularly, avocado oil is rich in fatty acids which helps the skin to heal issues and blemishes, and has been found to improve symptoms of psoriasis, a skin condition that manifests in bumpy red and white scaly patches on the skin. Not just for brunch, indeed.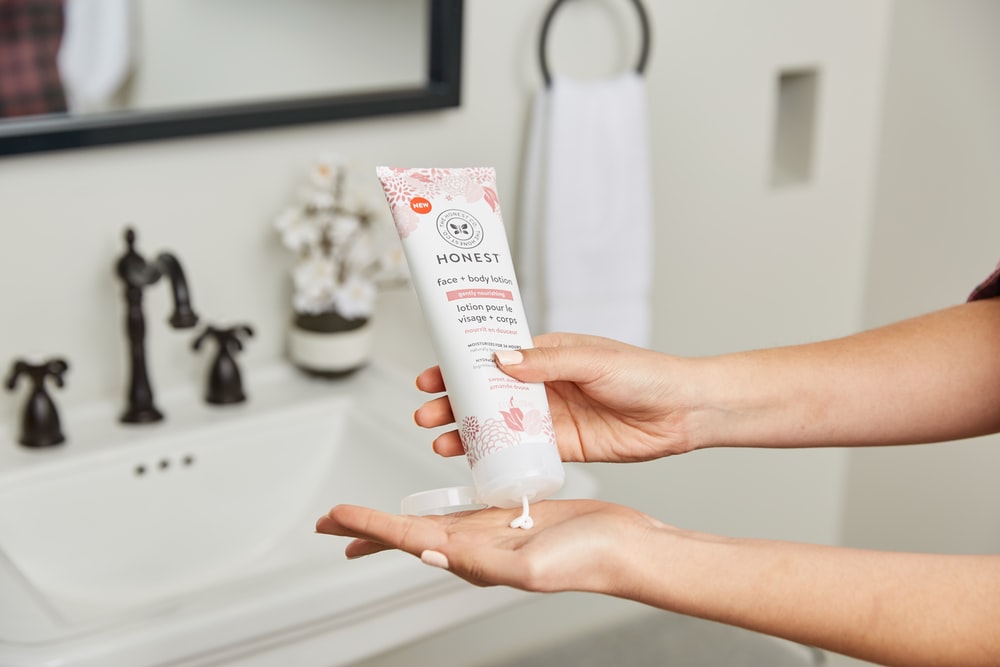 HYALURONIC ACID
Hyaluronic acid is a substance that's naturally produced by our skin cells, playing an important role in maintaining the skin's moisture levels. The skin can often be deficient in this important acid, however, thanks to factors such as environmental contaminants, or simply due to age. This deficiency then causes the skin to dry out, often causing dullness, skin sensitivity, uneven tone and texture, and fine lines. The easy and natural fix? Apply hyaluronic acid to your skin in order to replenish these levels. You will find it as an ingredient in some moisturisers and serums.
NANOSILVER
Nanosilver, as the name suggests, is micro particles of the precious metal, silver. Silver has been shown to have powerful properties when it comes to combating bacteria, viruses and fungi. It has therefore been widely used as an antibacterial treatment in medicine.  Nanosilver, in turn, has started to be used in cosmetics and skincare products as a powerful cleansing component, but it's important to note that debate continues as to whether it's beneficial or harmful, overall, to the skin.
ARGAN OIL
Argan oil is a natural oil which is derived from the kernels of the fruit of the north African argan tree. This oil has been a part of Moroccan cuisine for a very long time, and in more recent times has been incorporated into medicinal use for its range of beneficial properties, from antioxidant and anti-inflammatory properties to possible preventative effects for heart disease and diabetes. These benefits have now been realised by the cosmetic industry, with argan oil now available for both application to the skin, and as an ingredient in topical products. Through this kind of application, argan oil is a powerful moisturiser, as well as helping to treat skin conditions, acne, and helping to heal wounds and infections. 
RETINOL
Retinol based products are becoming increasingly common in skincare products, because retinoids help to improve the appearance of fine lines and wrinkles. This substance is also effective in smoothing the surface area of the skin, aiding with the overall appearance. If using retinol based products, it's recommended that they're applied daily, and only in the evening or at night (for example before bed) as this will make the skin sensitive to sunlight after application. Accordingly, you'll find this as a popular ingredient in night creams.
ALPHA HYDROXYL ACIDS (AHAS)
Alpha hydroxyl acids are also known as AHAs, and are natural acids most commonly derived from citrus fruits such as oranges and lemons, and sometimes other natural ingredients such as sugar cane, grapes and even milk. AHAs are a highly effective exfoliant, removing dead skin cells and therefore improving the clarity and smoothness of the skin. By exfoliating the skin and removing dead cells, this also helps to improve underlying skin issues such as age spots, acne and wrinkles.
NIACINAMIDE
Niacinamide is also known a vitamin B3 or nicotinic acid. It's beneficial for the health and appearance of skin in multiple ways, such as managing uneven skin tone, reducing pore size, improving skin dullness and reducing the appearance of wrinkles. 
It works by acting on the natural components in the skin to encourage the skin to improve its barrier, which acts to defend skin cells from environmental factors and so improve dullness, large pores, wrinkles and other external signs. Like many of the ingredients on our list, its active components can be absorbed by the skin for almost instant effect. One of the stand-out advantages of niacinamide is that it is extremely versatile; it's suitable for almost every skin type and can be used with skin which has pretty much any type of condition.