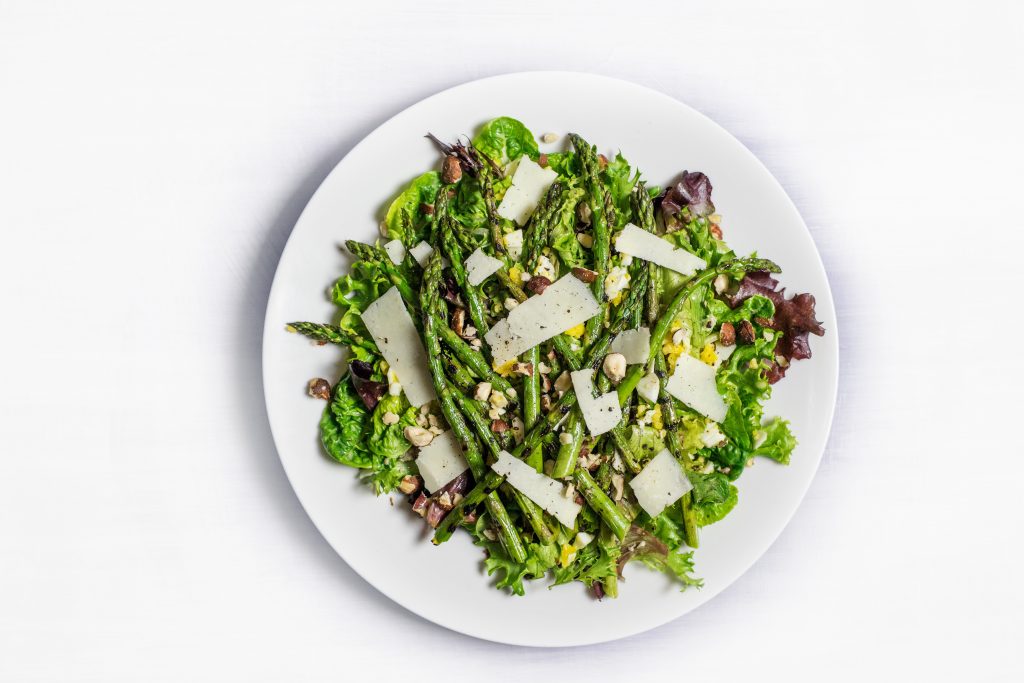 Spring has well and truly sprung (finally) and with it a whole host of new fruit and vegetables are coming into season, at their peak and tasting truly vital and vibrant. And that's what this season is all about, right? We just can't wait to get into the kitchen, basket of fresh produce in our arms and a song of optimism in our hearts. And here's what we'll be cooking when we get there; our 5 IDEAL spring vegetables and how to cook them.
ASPARAGUS
You can get your hands on asparagus from February to June, but April is their peak season. As such, you'll have seen your Instagram alive with cheffy shots of this much loved veg, and your bathroom replete with the curious aroma it leaves lingering, too.
In terms of cooking it, asparagus is only around for a very short while, and takes two years of careful cultivation to grow, so show it some respect. We'd recommend ignoring the conventional wisdom that 'snapping' the stalk will somehow – automatically and every time – indicate the correct place where woody becomes palatable. It wastes a lot of the good stuff, the stuff we've waited almost a year to eat. So, simply cut an inch or so from the bottom of the stalk and then gently peel the lower end until you have dispensed with the stringy parts and reached the tender interior.
We like to retain the fresh snap present in asparagus' raw form, as well as its splendid green colour, so a quick blanch of a minute or two in a rolling boil of salted water should do the trick. You could enjoy immediately at this stage, or a quick griddle to add a smoky note and pleasing char marks works wonders, too. Parmesan and poached eggs are a wonderful accompaniment, as is anything fishy.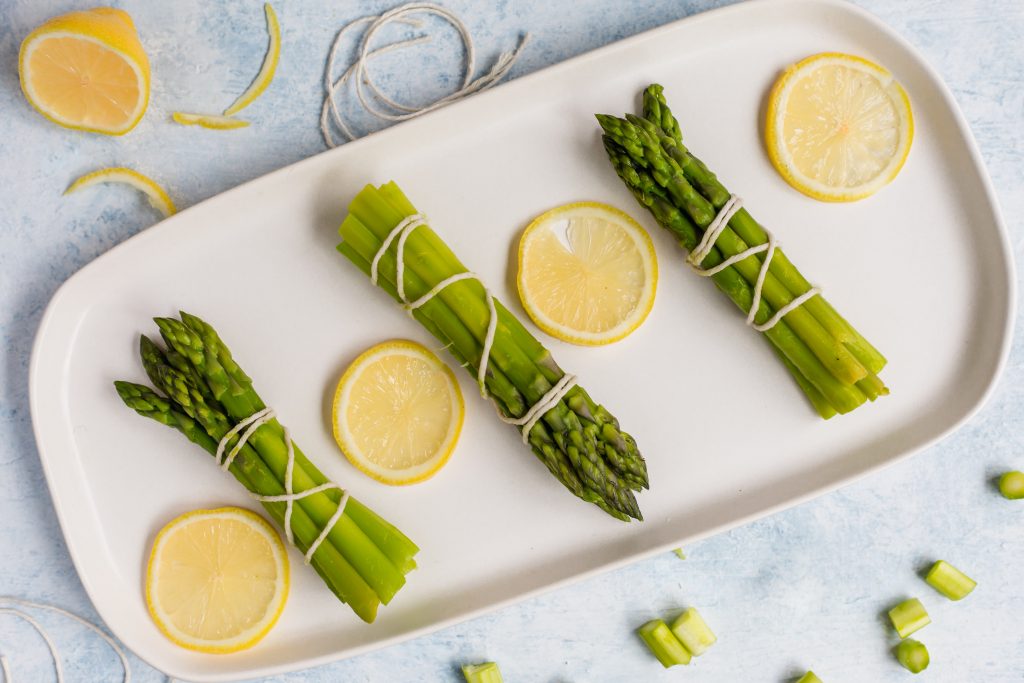 JERSEY ROYALS
Man, we love jerseys. So earthy, so sweet, with a pronounced, buttery texture. These guys aren't in season for long, so it's important you make the most of them. Forget peeling; their skin is brittle and it's an arduous, unnecessary task. Instead, simply wash away any dirt under a running tap.
Start with a pot of salted, cold water and add the potatoes (adding to already boiling water may cause them to crack). Cook for approximately 15 minutes, until tender, checking regularly around this time with a knife; there should be no give when one is inserted. Once drained, they are best enjoyed fairly unadulterated. A simple salad of sliced spring onions and a vinaigrette lightly thickened with mayonnaise should bring out the best in this wonderful potato. Or even more simply, butter and some finely sliced chives is alchemy where the jersey royal is concerned. Smoked fish pairs beautifully with such a salad.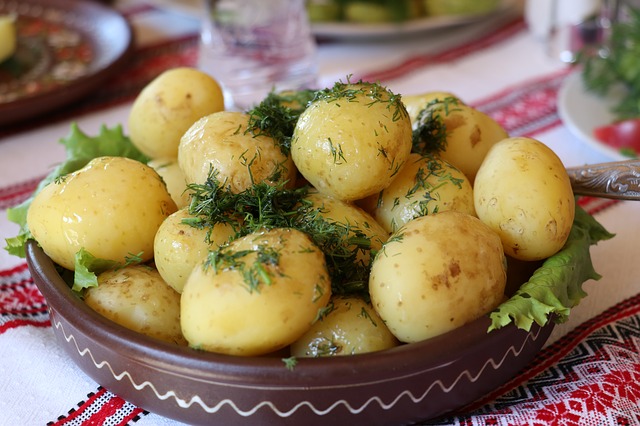 RADISH
Peppery, grassy, crunchy; the radish speaks of Spring and verve and fresh starts. When enjoyed raw (after a quick wash, of course) they are positively spicy, so slice super thinly if they're to adorn a salad. Cooking brings out a little of their sweetness and tames their kick while pickling creates a sweet and sour interplay which works so well with radishes' crunch. This treatment, if using red wine vinegar, intensifies their colour to a vivid pink; perfect if aesthetic considerations are in mind.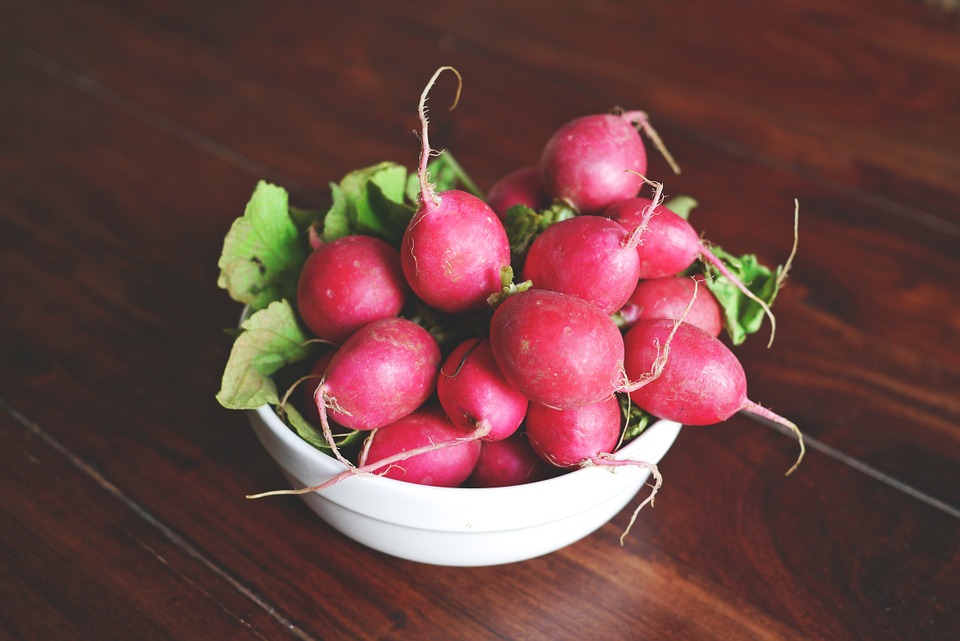 PURPLE SPROUTING BROCCOLI
Purple sprouting broccoli has become so trendy in recent years that chefs have given it a pet name; P.S.B is now seen on many a small-plates, concept led menu, and we at IDEAL couldn't be happier. The slightly bitter, supremely fresh flavour tastes ultra-healthy, kind of refreshing but with enough assertiveness to marry well with strong flavours. And that's some mean feat. To prepare, divide into individual florets, simply shorten the stalks a little and steam for a few minutes, until tender but with a little bite. Or, simply stir fry in a hot, hot wok; these guys benefit from that hint of smoke that this kind of cooking brings. P.S.B is amazing topped with anchovies, and then served either as a side dish to a piece of lamb or with spaghetti.
MORELS
Restaurants across the country are celebrating as morels, the curious honeycomb-like wild mushroom, has emerged victorious from another lengthy hibernation. Now is the time to enjoy them, as at their best there's little in the fungi world which can match their deep, earthy flavour and glorious meaty texture.
First things first, these guys are mildly toxic, so shouldn't be eaten raw. The cocoons and crevices of their unique composition can house a fair bit of grit, so just before you're planning to cook, give them a good shake in a colander then a very brief rinse in a bowl of cold water, swishing quickly with your hand to release any trapped dirt. Unfortunately, due to all their nooks and crannies, the usual brush treatment applied to other wild mushrooms simply doesn't do the job here. You can half them if you wish, or keep whole; a question of presentation as much as anything else.
Once ready to cook, a quick, simple fry in a hot pan with nut brown butter brings the best out of the morel. Be sure to drain them on a paper towel afterwards. Enjoy simply on toast or with meat of the season; wood pigeon or spring lamb, perhaps.