Life used to be simple. Be interesting, be unique, be individual, and people will be drawn to you. Now, we have multiple personas to cultivate across multiple platforms; neglect your twitter feed and you'll signal a lack of virtue; fail to post on Facebook and signal that you're, well, dead. But there is one platform which all others bow down to. One which can be used to convince the world that you live the fullest, craziest existence, all from the comfort of your sofa. In your jim-jams. Yes, we're talking about Instagram. And there's no more important a time to nurture that best-life persona of yours than when you're on vacation.
Yep, the irony isn't lost on us. Holidays are meant to be about getting away from it all, right? Putting the screens down, seeing a different way of life through the lens of reality, and learning to look up again. Right? RIGHT? Well, if you can't beat 'em, join 'em we suppose. With the white flag raised, and with the help of Property Turkey, here are 7 IDEAL tips for taking Instagram-worthy holiday pictures.
THINK ABOUT THEMES
The perfect Instagram shot comes from understanding your theme. What, your alternative reality lived through a website which is distorting our very sense of self doesn't have a theme? Shame on you. It's time to ask yourself some very tough questions. Do you want your pictures to be bright and bold or soft and subtle? Do you want people to look at your life through a sepia-soaked lens or one of clear, crisp clarity?
Choose your destination, and filter, accordingly. Cities such as Istanbul, New York and Mumbai hold a lot of colour and bright backdrops, so these areas would be perfect to visit if you have a vibrant and urban Instagram travel feed, whereas tranquil beach settings may suit a more neutral and easy on the eye feed.
USE THE GOLDEN HOUR
Any self-proclaimed Instagram auteur knows this one, but it's a point that bears repeating. The golden hour is a timeslot occurring just after sunrise and just before sunset when the sky is redder and softer than other times of the day. Photos bathed in this warm glow tend to rack up the likes and follows with abandon. Check the local sunrise and sunset times to get your timings right.
LIGHTING IS KEY
Every avid photographer knows that good lighting is key when it comes to capturing the perfect shot. Whether you're shooting outside, inside, at night, or during the day, you'll want to make sure you have the correct lighting suitable for the type of mood you're trying to create. Night-time shooting can prove more difficult as you will need to invest in a proper camera which captures night-time shots clear such as a night's sky full of stars. In the day time, your iPhone's camera should be fine.
KNOW YOUR FOCAL POINT
As you explore a new place, you'll be inspired by the by the culture, nature, architecture, food and people – and every moment is a photo opportunity in the making. Make sure the main focal point of your picture is captured by tapping on the screen to get the camera to focus for 100% sharpness.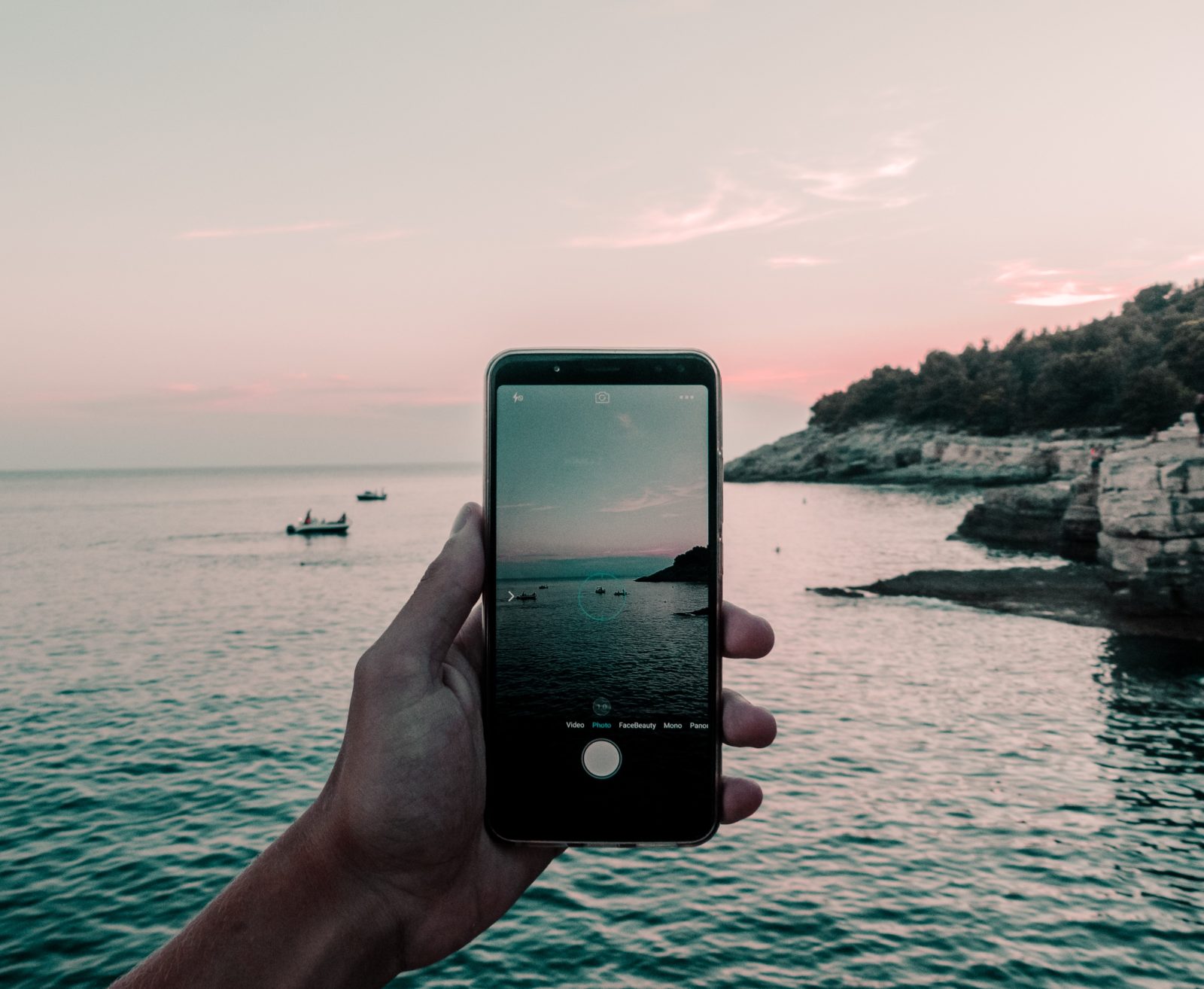 CHECK OPENING TIMES
While lots of people in a photograph portray real life as it is, if you want to get a snapshot of landmark buildings or local attractions, crowds tend to distract from the main topic. After all, the purpose of great Instagram photos is to suggest somewhere undiscovered; if thousands of other intrepid explorers are visible in your snap, this claim lacks validity. So, check opening times of popular attractions and go first thing in the morning when there are barely any crowds or tour buses.
USE EDITING APPS FOR THE FINISHING TOUCH
No photo is truly ready to be posted online unless it's been retouched slightly from a photo editing application. Instagram's own is a little basic. Fortunately, there are many others to choose from such as the popular Lightroom App which allows you to edit your image thoroughly and sharpen the focal point. Happy Snapping!