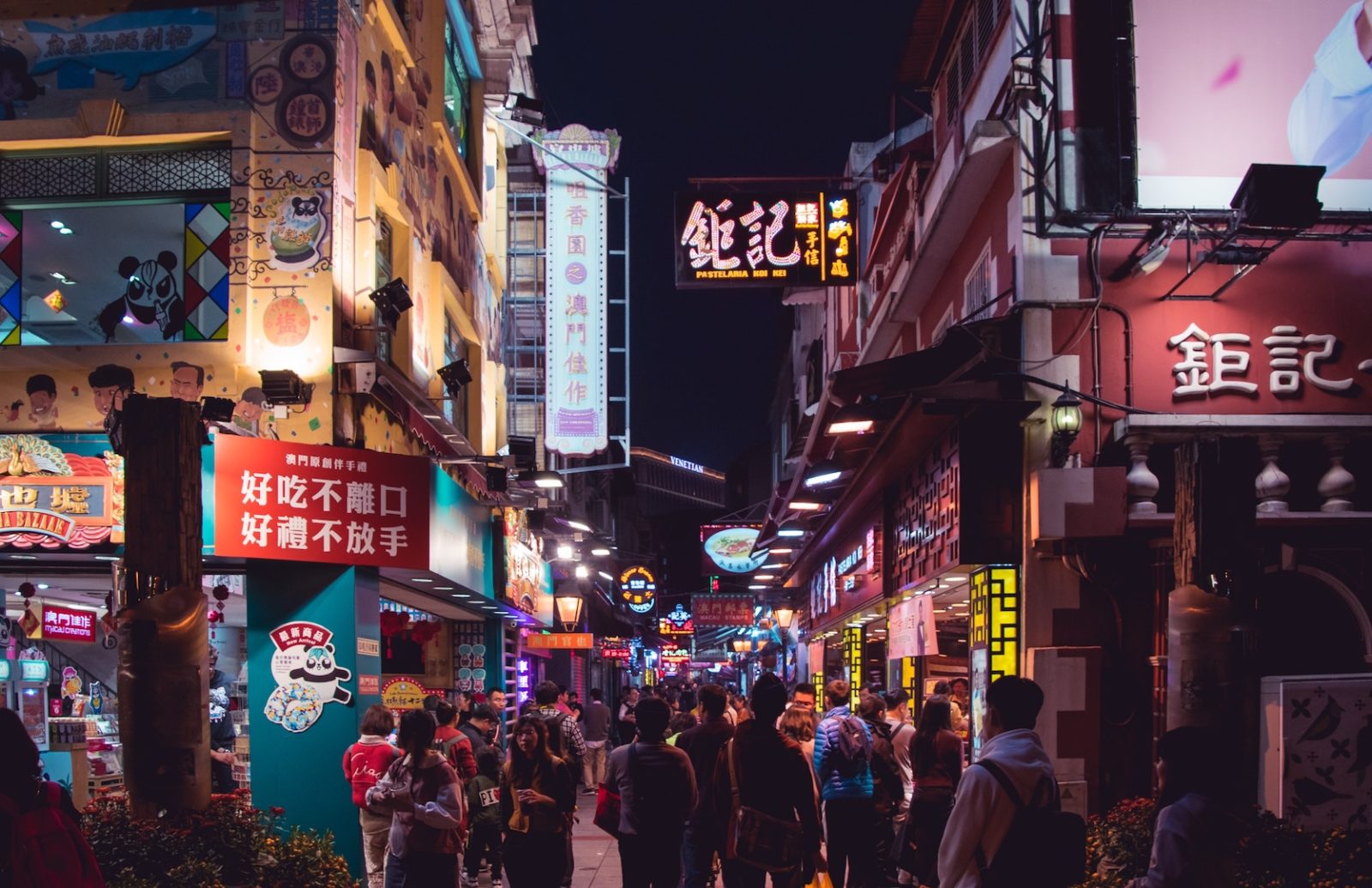 Macau? On a budget? You must be joking. Nope, the world's premier destination for glitz, glamour, the gold and the gaudy certainly isn't the first place that springs to mind when you're looking for a break which won't break the bank. But a trip here on the cheap is eminently doable. More than that, it can actually be a whole lot of fun. With this in mind, here are 7 IDEAL tips for travelling to Macau on a budget.
GETTING THERE AND AROUND
If you're travelling around the southern coast of China, or are lucky enough to based in Hong Kong, then a ferry is your best bet for budget travel to Macau. Fares are significantly more expensive at the weekend, so try to travel to Macau on a weekday. If you visit during the same month as your birthday, you can get two-for-one ferry tickets from Cotai using their neat little promotion. When you're there, make good use of the free casino shuttle buses – they're not just for guests, and will ship you around the islands without you having to put your hand in your pocket. There are lots that run in loops between the ferry terminals and some of the bigger hotels and casinos.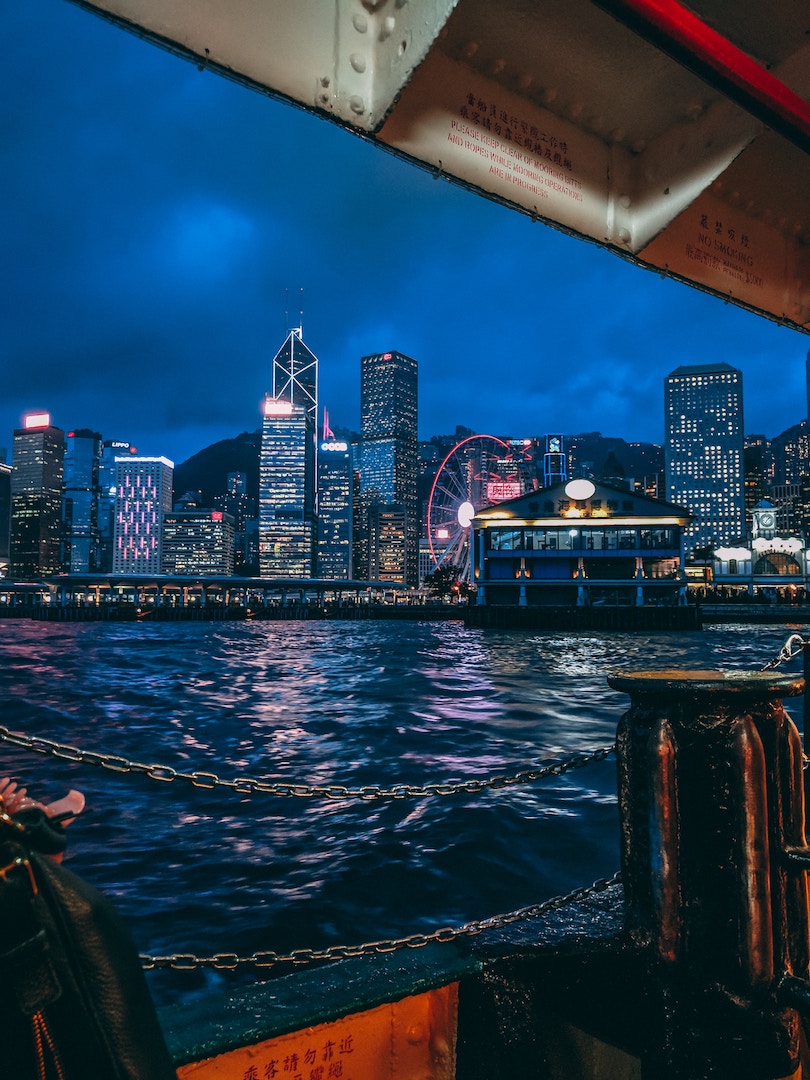 EAT LOCAL
Sure, Macau is home to some world class fine dining restaurants, including Robuchon au Dome, where a nine course tasting menu will set you back around £230 before wine and service are added. The good news, however, is that Macau has a world famous street food scene, with some seriously cheap eats even recommended by the Michelin Guide.
Macau's famous pork chop bun at Sei Kee Café is as good a first bite as any, and will only dent your budget to the tune of £2.50. A cheap and cheerful bowl of springy fresh egg noodles with pork braised in a five spice mix at Leong Heng Kei is even cheaper and no less delicious.
For a wider selection of dishes, go to Wong Kun Sio Kung where plates range from 30 to around 120 macanese pataca (MOP), meaning getting fed really well won't reach much over a tenner, even if you arrive with a huge appetite. This place is famous for its noodles with dried shrimp roe and the noodles are made by the traditional bamboo pressing method. People also come here for the sea crab congee, which is as good as it sounds.
Interestingly, Macau's most famous edible delight doesn't even come under the Chinese banner. Nope, it's the classic, world famous pastel de nata – or custard tart to the monolingual among us. Owing to mass Portuguese migration to Macau in the 1980s, much of the cuisine here is flecked with Iberian influences. There really is nowhere better to sample the renowned sweet treat than Lord Stow's Bakery in the Venetian Macao Resort. Locals also love to eat grilled cuttlefish or sardines, Portuguese style, so embrace this glorious marriage of culture and cuisine while you're here if you want to experience the real Macau.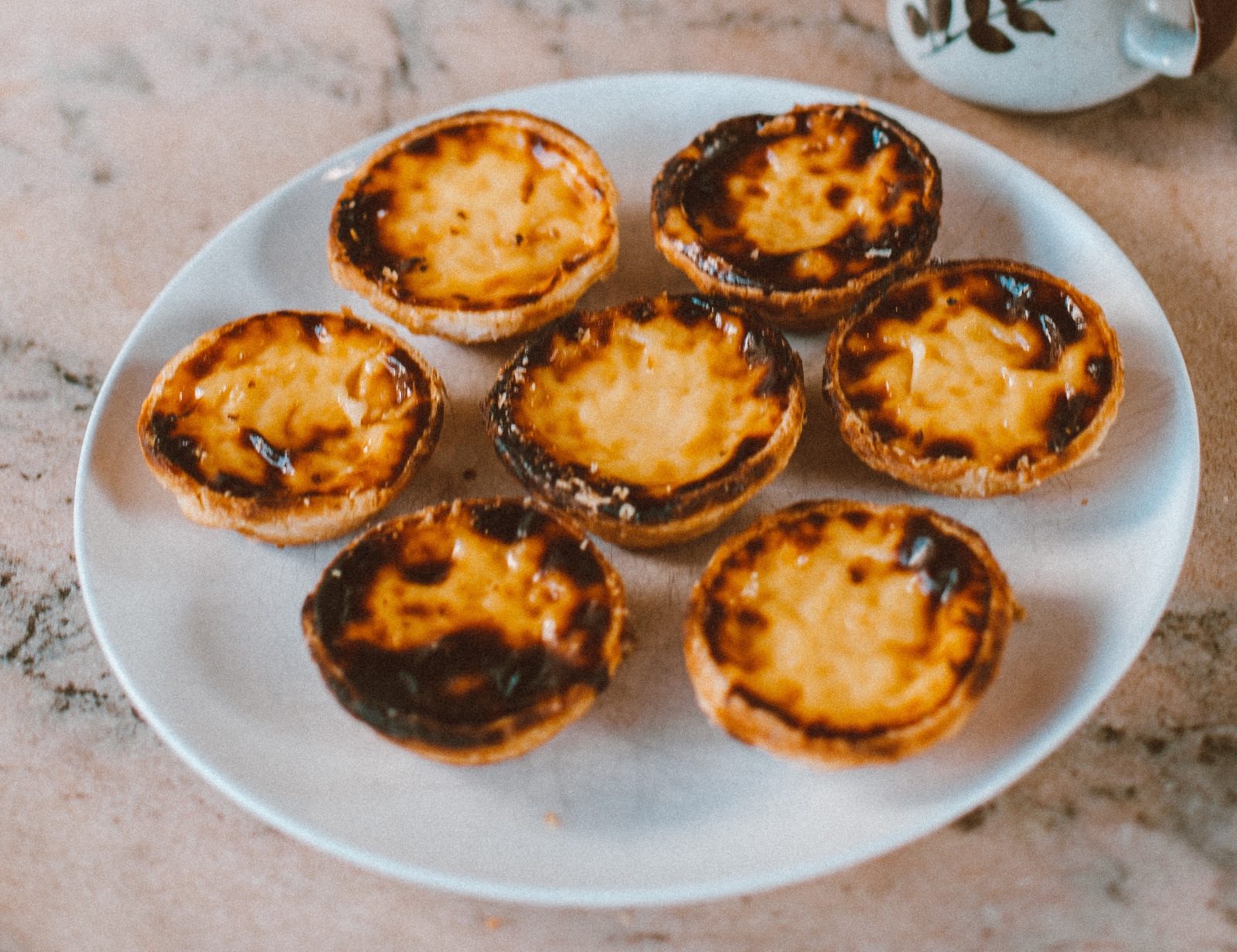 HANG OUT IN MACAU'S HISTORIC CENTRE
Macau old town's centre, on Taipa Island, is a UNESCO world heritage site definitely worth your attention. If you want the perfect microcosm of Macau, where Portuguese and Mediterranean influences blend seamlessly with their Chinese counterparts, then Old Taipa Village is the place that encapsulates it all. Here, churches and temples stand side by side but seem to rub along happily together; rissoles and dim sum adorn neighbouring menus and you could be forgiven for forgetting which continent you were in. Amazing stuff.
Protected on UNESCO's World Heritage List, Senado Square is also well worth a visit, with a rich history and even richer visitors. Shopping, souvenirs, snacks; there are plenty of ways to empty your purse here. It's also visually stunning, with a monochrome, wave-patterned floor as the focal point. Great stuff.
The Ruins of St. Paul is one of the must-visit spots for some sightseeing, but this isn't the only church dedicated to saints which are worth your attention. On Largo de Sao Domingos, just a short walk from the Ruins, St. Dominic's offers stunning architecture and historical intrigue. St. Augustine's, St. Joseph's and St. Lawrence's Church are all in close proximity, too, meaning you can get five saints in one sitting and still be home (or to a fancy restaurant) for supper.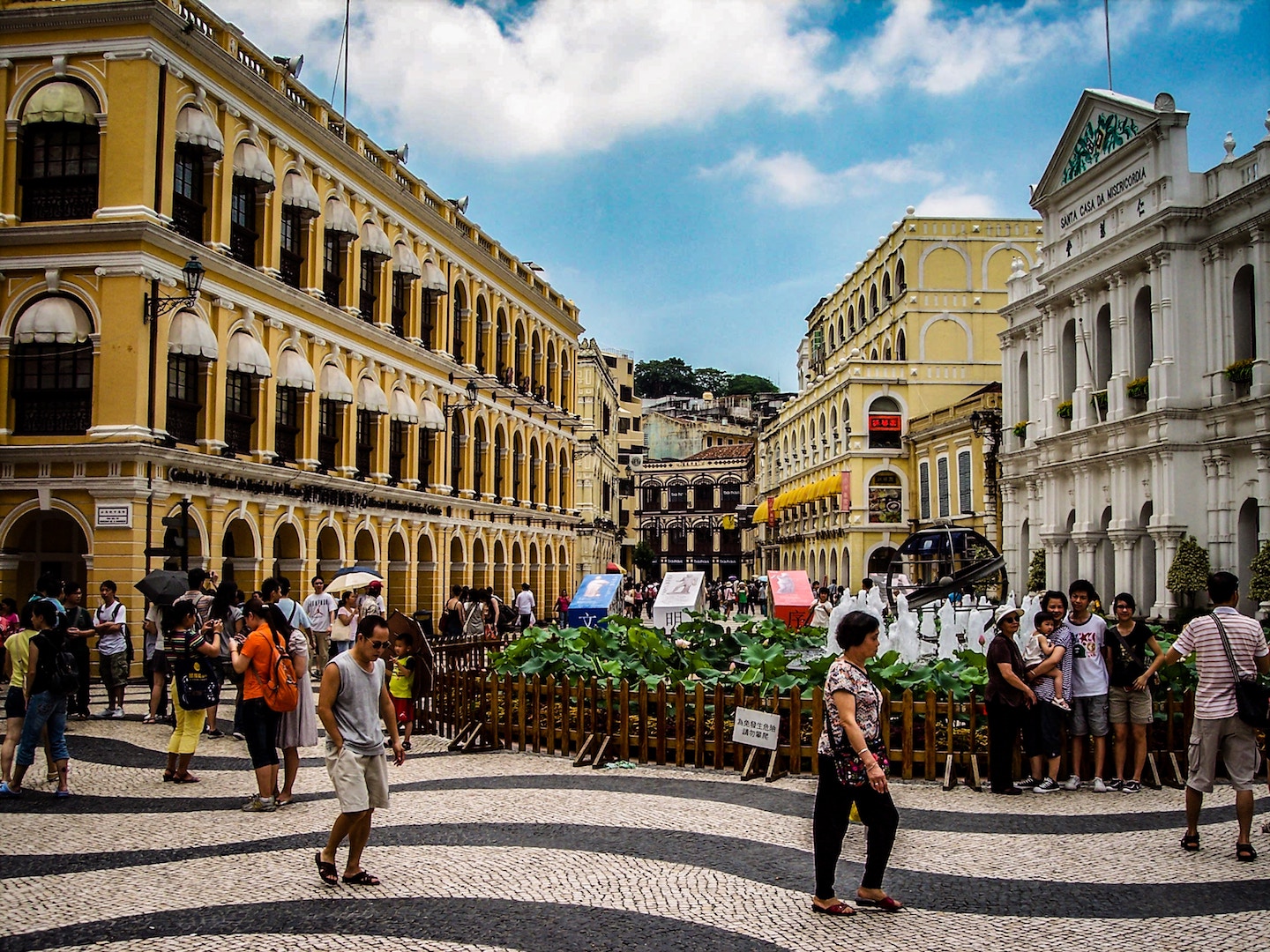 TOUR THE TEMPLES AND VISIT THE FREE MUSEUMS
If you want to delve into the fascinating history and culture of Macau, then you're in luck, as there are a number of great museums here that offer free entry. These include (though not exhaustive); the Macau Tea Culture House, the Grand Prix Museum, Wine Museum and Treasure of Sacred Art Museum.
The official Macau Museum isn't always free, but you can enter free of charge on the 15th of each month, so time your trip accordingly if that's your jam. The Macau Museum of Art, Museum of Taipa and Coloane History, and Taipa Houses Museum are all free on Sundays, too, if you're looking for even more spend free discovery.
And if you've still got it in you, you can delve even deeper into the past at Macau's temples. The A'ma Temple is Macua's most famous and oldest; admission is free, but there is a donation box. Be sure to check out Pak Tai Temple too; quaint and majestic somehow simultaneously.
TAKE A SELF-GUIDED WALKING TOUR
The Macau Government Tourist Office (MGTO) tourism campaign "Step Out, Experience Macau's Communities" is a collection of eight walking tours you can do yourself, with the guidance of exclusive insider tips and tricks. This encourages you to explore different areas, at your own pace.
The suggested itinerary takes in the following:
Footsteps into the Historic Centre;

An Experiment of Creativity;

Crossroads of China and Portugal;

A Legacy of Arts and Culture;

Enchanting Stories of Our Lady of Fatima Parish;

The Marriage of East and West in St. Anthony's Parish;

Bygone Days of Taipa Village;

Nostalgia in Coloane.
EXPLORE THE CITY'S GREEN LUNG
If the great outdoors rather than the glaring lights is more your vibe, then Macau is blessed with beaches, parks and nature trails which are all free to explore. You'll find most on the South side of Coloane Island. Seac Pai Van Park is perhaps the most popular; with 20 hectares including a medicinal garden and mini zoo. The park's best attraction though, without doubt, is the Macau Giant Panda Pavilion, which is Macau's largest outdoor green space and houses not one but two incredibly rare giant pandas and some red ones thrown in for good measure, too.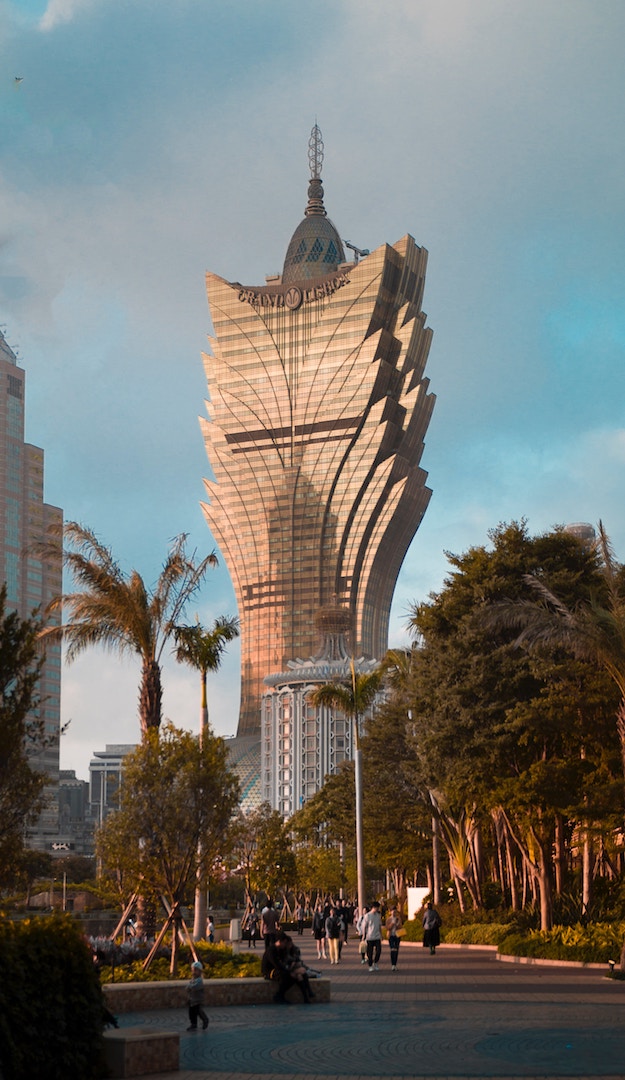 SPEND SOME OF YOUR EVENING AT A CASINO
No, not for trying your luck at the tables – that's how you lose money.  But if you're not a keen gambler and can resist the temptation of a round of roulette, then Macau's casinos are worth a peek and an entertaining way to spend some of your evening. You can get a free (non-alcoholic) drink or two whilst checking out the floor shows and huge, in-yer-face spectacle.
While the shows may not be as elaborate as the ones you get in Vegas they're still mighty entertaining. The Crazy Paris show at the Grand Lisboa is a good one to catch; this cabaret runs on the main floor for 10 minutes each time, with changing acts between 1-9pm.
If you're into that whole casinos and bookies scene, Blackjack tables with a minimum bet of £50 are not uncommon, but remember that the house always wins so gamble responsibly. However, if you'd rather spend your money on something else and should you wish to embark on a little retail therapy, the casinos are duty-free as well.