With over 7'000 islands, a population of over 100 million divided into countless ethnic groups with more than 170 languages, and a rich, complex history, the Philippines is one diverse, vibrant place to visit. It's also a chaotic, roller coaster ride of a place, but an incredibly rewarding, fulfilling one when done right. If you're a first time visitor to the archipelago, then we're here to help, with these; our 7 IDEAL travel tips for Philippines first timers.
VISA FREE FUN
First things first, most visitors to the Philippines are granted 30 days of visa-free, no fee entry into the country. This includes the U.K. Great news! Should you wish to stay for longer, a 59-day tourist visa is available via the Philippine Embassy. If you wish to extend beyond those two months, options are available to do so from inside the Philippines.
A common misconception when travelling to the Philippines is that a weather forecast centred around Manilla gives a good indication of what to pack for the entire country. This couldn't be further from the truth, as the archipelago has four distinct regions and subsequently, a whole load of microclimates requiring different clothes.  The northernmost point is humid and subtropical, and the further south (and nearer the equator) you head, the more tropical and monsoon prone things become. Typhoons are common; so much so that the Philippines has its own naming system (PAGASA) according to their severity. So, unless you want to be lugging around a lot of luggage, it's best to focus your trip on one region and one season.
TRANSPORT TOILS
'Filipino time' is a thing (traditionally, arriving any earlier than 15 minutes late is considered impolite) and the general pace of life is so laid back it's practically horizontal. This is great for chilled out vibes, good times and warm welcomes all round, but it can make getting around a little unpredictable and seriously complicate planning a trip in the Philippines. Combine this with the fact that, as a group of thousands of islands, planes and ferries are required often, and you've got yourself a transport headache if you try and fit in too much and too many destinations. Don't rely too heavily on internet timetables, as they're subject to near constant change due to variables like weather, staffing, and the driver's propensity for pit stops.
That said, there's some awesome transport pretty unique to the Philippines well worth hopping on, if only for the experience. These include jeepneys (customised – party bus style – American WWI army jeeps), rickshaws, kalesa (a type of horse drawn carriage found in some of the bigger cities) and habal habal, meaning 'copulating pigs' due to the intimacy shared on the motorbike between driver and pillion passenger. On a more practical level, Uber and Grab taxi are relatively safe and reliable, and a good idea in the cities.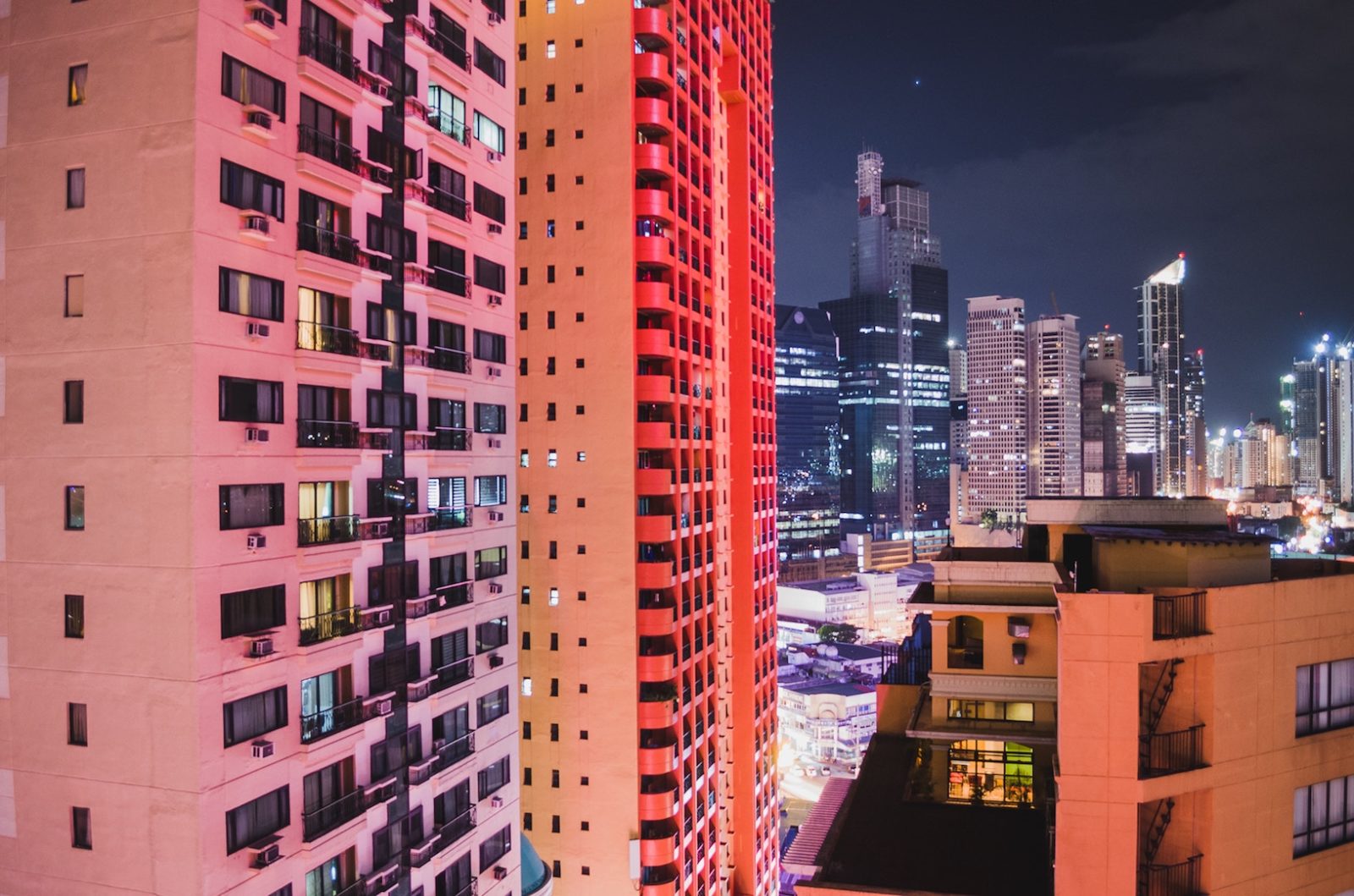 A HUGELY UNDERRATED CUISINE
Filipino cuisine has a reputation of, shall we say, not being the best that Southeast Asia has to offer. And sure, it's up against some seriously stiff competition. But while you were casting covetous glances at nasi goreng and guay tiew, lusting after laksa and pho, Filipino food was there, doing it's thing, being really, really damn tasty. Thankfully, word is now getting out about the quality of Filipino food here in London too, so people heading east will know a little more of what to look for when they arrive.
The meat stew adobo is one dish you won't (and won't want to) miss; a marinated meat stew, of usually chicken or pork stew, heavy on the vinegar and soy sauce. It's heady, hearty, nourishing and everywhere; served over rice, of course. Lechon is another classic for all the right reasons. A whole pig is spit roasted over coals until all the requisite crisp and tenderness is achieved. This one is enjoyed at Filipino special events and celebrations of which, in a country which loves to party, there are many. The desserts of the Philippines aren't to be missed either, utilising loads of fresh coconut cream and tropical fruit; just fantastic.
MANILLA IS ACE
In Dan Brown's novel Inferno, he depicts the Philippine's capital city as the "gates of hell". This couldn't be further from the truth.  Although Manila's bad rep has hindered the city's progress as a tourist hotspot, in truth, the metropolis has so much to give. People will warn you that the traffic is terrible, the streets crowded, noisy, dirty and dangerous, but let's be honest, what capital city, at times, isn't? Thankfully, Manila is fast becoming a global city with unique districts and a vibrant culture to rival any other Asian mega city; ignore the over cautious warnings and embrace the hustle and bustle. It's definitely worth a few days of your itinerary. We wrote more about it here.
KARAOKE IS LIFE
Filipinos love their music, and you'll see concerts and karaoke everywhere. There's no better way to ingratiate yourselves with the locals than by pulling up a stool, sharing a few lambanogs and showing off your pipes. English is unofficially the first language and both modern and old school pop music from the States and Britain are extremely popular here, so there's no excuse of not knowing any of the songs or lyrics. Just be warned, the Filipinos take their karaoke very seriously; be respectful of everyone's skills or lack thereof, and get stuck in!
KEEP YOUR COOL
As with most of Southeast Asia (sadly not the world) losing your temper is not recommended. You'll lose face, and likely exacerbate a situation which would otherwise be sorted and solved with a little patience, pleasantries and positive mentality. The people here are generous, warm and hospitable; respond with an equal amount of good vibes and you're guaranteed a great time.