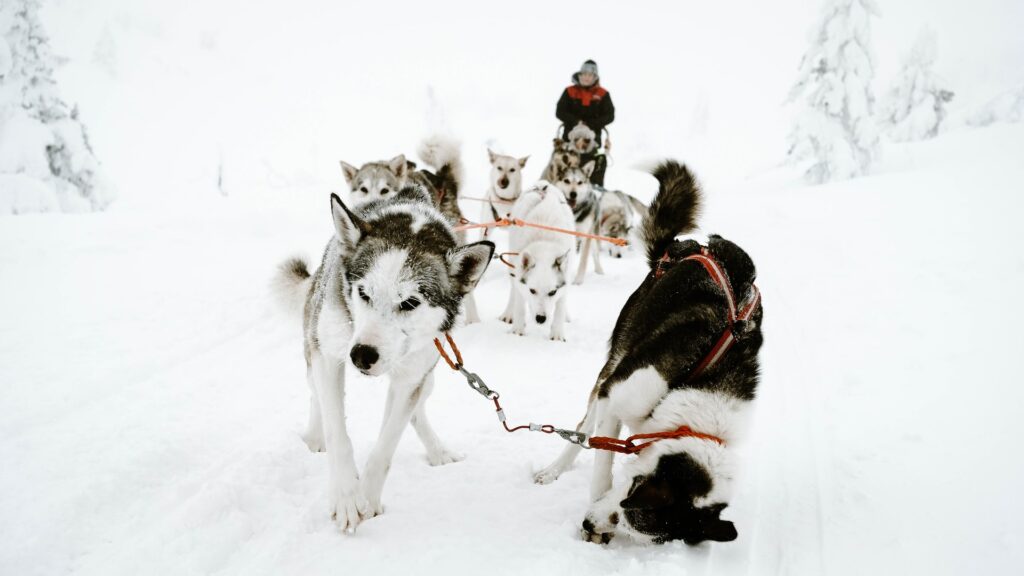 Rumour has it that people are booking ski holidays for 2022, with Club Med reporting that they have seen a recent surge in interest for the 2021/2022 ski season. We don't blame anyone seeking that sense of escapism, even if it involves playing the long game, planning wise.
What we, too, wouldn't give for that sense of freedom and vast open space that time spent on the slopes brings.
If you're looking for inspiration for your next skiing holiday, then nestled in the Tarentaise Valley of the Alps is Méribel, a ski resort which is part of the Three Valleys Ski area, the largest on earth with a whopping 600km of piste. It's particularly suited to beginner skiers, with green runs making up around a tenth of the total offering, and the Easy Rider slopes safe and accessible for all. However, there's plenty of excitement for more advanced skiers, too, with five black runs and some seriously tricky off piste options, too.
Of course, a skiing holiday destination needs more than just snow and slopes to tick all the boxes. And fortunately, Méribel boasts a rich and varied après-ski scene, as well as loads of stuff to keep you busy on your rest days. With that in mind, here are 7 things to do in Méribel that don't involve skiing.
ENJOY HUSKY SLEDDING OR A HORSE DRAWN SLEIGH RIDE
It feels remiss of us to be recommending you to take a load off so early on in our article, but husky sledding is truly one of the highlights of a holiday in Méribel, and shouldn't be missed. This excursion isn't actually the relaxing morning it sounds; it takes strength and concentration on your part, as you steer the sled standing, and traverse steep peaks and troughs in tandem with the huskies, rather than in tow.
Taking you through the snowy forests of Méribel, this is a weather dependent experience (rain and subsequent slushy snow makes husky sledding all but impossible) but is well worth it whether you're a non-skier or you're simply seeking a different kind of thrill from your trip.
Alternatively, you can take a horse drawn sleigh ride around the gorgeous Lac du Tueda, Méribel's very own nature reserve and lake, which boasts rare, towering Japanese pine trees, and a prevailing sense of tranquility. Bliss.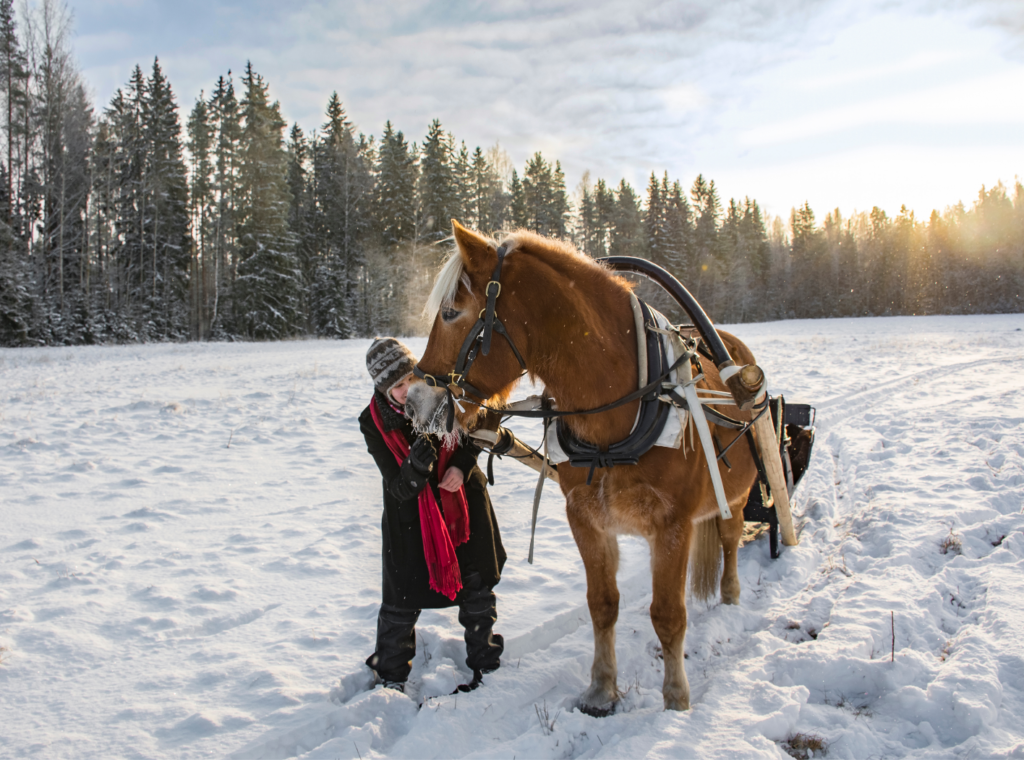 SWIMMING, SAUNA & SPA
There are spas galore in Méribel, and nothing beats a bit of pampering, massage or steamy sauna after an exhausting day on the slopes. Many of the best spas in Méribel have wide open, glass fronted spa and treatment rooms, allowing you an incredible view of the snow and the mountains below. Some of the most popular (and luxurious) options include the Cinq Mondes Spa, housed within the Parc Olympique in the centre of Méribel, the Helios Spa in the Hotel L'Helios, and Le Coucou Méribel Spa. 
Don't worry if your hotel or chalet doesn't have its own spa or wellness centre; many of the four and five star hotels allow guests to visit their dedicated spa facilities without requiring a room reservation. You will, of course, have to pay. 
Keen swimmers are also well catered for in Méribel, with the Parc Olympique (the Olympic Centre) boasting a huge swimming pool which was used during the 1992 Winter Olympics. Now, it's open to the public; rejoice!
EAT OUT, A LOT
In Méribel, the restaurant scene is superb, with good, honest French fare rubbing shoulders with fine dining.
La Fruitière, which is in the same building as the infamous Folie Douce après bar, specialises in Savoyard dishes, such as fondue, raclette, tartiflette and other cheesy, creamy, satisfying delights. Do be aware that the restaurant gets ridiculously busy and booking is recommended. If you want to enjoy lunch without having to sling on some skis, remember to get a pedestrian pass for easy access.
Bib Gourmand awarded Le Cèpe, where (yep, you guessed it) mountain mushrooms are the specialty, is another fantastic place to dine in the region. This restaurant is all about local produce, and fish dishes using stuff caught in nearby lakes are done with particular dexterity here. Their truite fario aux noisettes du moulin de Chanaz (grilled trout with a butter and wine sauce) is delicious. 
Another must try at Le Cèpe is the Cappuccino de Cèpes, which is as rich and comforting as it sounds. If you can, this one is best enjoyed on their sunny terrace, and if even if you haven't got mushroom left after dinner (sorry, we had to), you just have to finish your meal off with the restaurant's famous Mont-blanc glacé aux cèpes – resembling a snow-capped mushroom mountain. If such a thing were to exist.
La Coursive des Alpes is another highly rated restaurant which was once an old cinema, and now serves up theatre of a very different kind; the bar on the bottom floor does the most fantastic cocktails in town. If you're still hungry, Le Grand Coeur Hotel in Méribel centre is the top luxury hotel in the area and has a wonderful menu of Savoyard specialities.
If you're looking for a refined chalet experience and something altogether more fancy, l'Ekrin, in the 5 star Le Kaila resort hotel, is the first and only Michelin starred restaurant in Méribel. The kitchen is headed by Laurent Azoulay and the guys and gals behind Michelin say he ''proposes a culinary walk between Provence (his native land) and Savoie (his adopted home)".
The menu straddles these two very distinct parts of France with real skill; expect to see local mushrooms, truffle and cheese rubbing shoulders with artichoke barigoule and trout done in the style of the Vaucluse region of Provence. It shouldn't work, but it really does!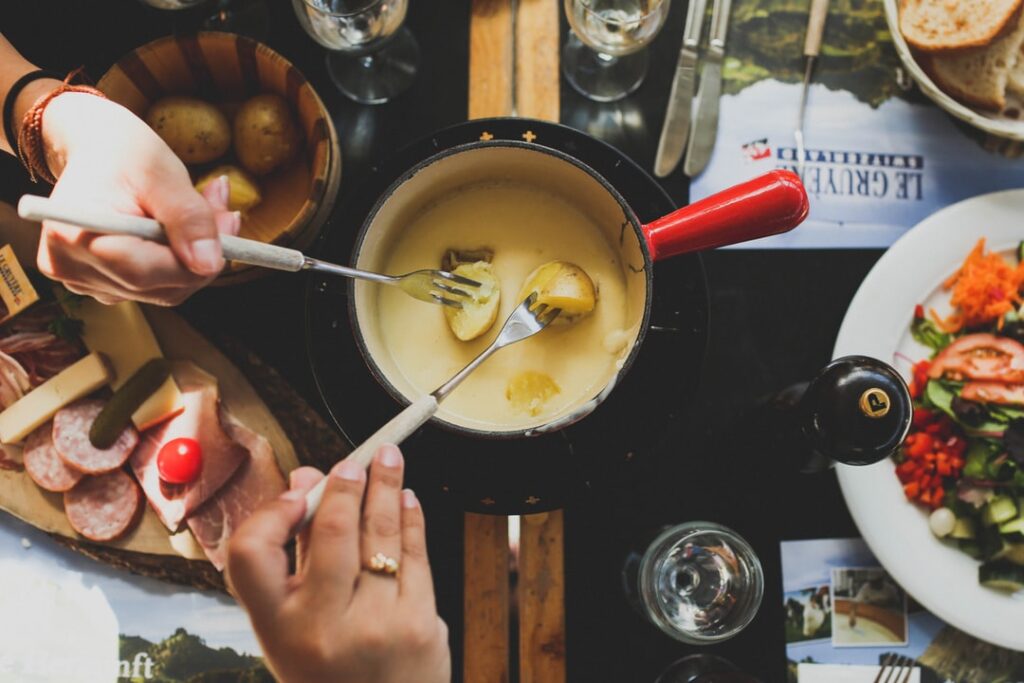 TAKE A COOKING CLASS
If you want to learn more about the culinary fare of Savoie, which is unique, generous and hearty, then there's nothing quite like a hands-on learning experience to help you get to grips with the cuisine. 
The Cookery School at Chalet Savoir Faire, which is about a 30 minute drive from Méribel, offers a range of courses designed to introduce you to hearty Savoyard fare. Alongside the different culinary styles of the region, the course also offers an insight into the local culture, history and people that have shaped this unique cuisine. 
Courses are run by owner and chef Nikki, who has 30 years of experience under her belt and a wealth of knowledge about the produce and cooking techniques of the region.
TAKE A DAY TRIP TO ANNECY
Though Méribel has plenty to offer within the resort, there are also some fantastic day trips to take if you're after a change of scenery and a different focus. Annecy is particularly beautiful; a gorgeous, traditional French alpine town just an hour's drive away from Méribel.
Known by some as the ''Venice of the Alps'', it boasts canals which connect to the Thiou River, cobbled streets, houses in various shades of pastel, and the beautiful Lake Annecy, the second largest in Europe. If you're visiting on a Tuesday or Friday, you'll be lucky enough to catch the local market, perfect for picking up a souvenir, some arts and crafts, or even a little snack for the return leg!
GETTING THERE & TRAVEL
Though Méribel is located in South West France, the most convenient airport is in Switzerland. Geneva Airport is around 180km from Méribel, with direct flights running from London Heathrow to Geneva taking around 1 hour and 30 minutes, and the onwards shuttle from the airport to Méribel another 3 hours. These shuttles run hourly, and will cost around £30. 
Alternatively, you can fly to Chambéry Airport, in France, from Heathrow. Flights take around 1 hour and 40 minutes, though they are less frequent and more expensive than those to Geneva. The drive from Chambéry to Méribel takes just over an hour.
If you fancy keeping feet on terra firma, you can catch the Eurostar from London to Paris Nord, and then onwards to Chambéry or Moûtiers, which is 45 minutes from Méribel. The journey should take around 8 hours in total.
Once you're in the resort, Méribel has a regular, free resort bus service that runs between all the different villages surrounding Meribel. There are 5 different districts; Méribel,  Méribel-Mottaret, Méribel Center, Méribel-Village and Méribel les Allues, all of which are worth exploring if you have the time. 
WHERE TO STAY
Our pals at GSI Immobilier, a real estate agency who offer apartment rental in Méribel, Savoie,  recommend researching the different neighbourhoods of Méribel before you book your stay, as each has something distinctive to offer. 
They tell us that Méribel les Allues is the Historic centre of the resort and "an authentic Savoyard village which has retained its typical old narrow streets".
Méribel-Village is a place where the "traditional Savoyard spirit is preserved" and offers converted chalets and barns transformed into comfortable accommodation. The chapel, the bread oven and the typical buildings give it a hamlet feel."
Méribel Center is "the dynamic heart of the resort" and is particularly popular with families with children, as well as those who love a party. A heady mix, make no mistake. Here, ''you'll find accessible apartments in districts such as La Rimaye, with all the mod cons" as well as offering "many places to party until the end of the night". On the flipside, Méribel Mottaret is a quieter family resort and is perfect for children and beginners.
Looking to explore the area more? GSI also offer apartment rental in La Plagne ski resort and across the Savoyard region.
Check out our tips on 6 of the most popular ski resorts in Savoie for more great tips on the region!