IDEAL for seeing all that the continent has to offer.
Europe is made up of 47 countries, with the UK, Ireland and Iceland the only ones not in some way part of the continent's mainland. Because such a large majority of Europe is interconnected and, oftentimes, codependent, exploring the continent up close and personal is surprisingly easy. In fact, if you didn't sleep, you could visit all of Europe's countries, traversing the continent by car, in just over two weeks.
But you did want to sleep, right? Instead of rushing this thing, if you're looking to enjoy a connection with Europe's terrain, its terroir and its tides, why not forgo flying and embrace some slower forms of travel? Here are 7 transport ideas for travelling around Europe, IDEAL for seeing all that the continent has to offer.
INTERRAIL
Perhaps our favourite way to travel around Europe is by train, representing a greener, more laid back way of appreciating the continent. Taking the train through Europe means you won't have to fix your eyes on the road (or a map!) and will be left free to admire the beautiful landscapes and modern cities more appreciatively. 
The best way to travel by train is to get an Interrail Pass, which is an all-in-one ticket that lets you explore 33 countries by train. You can hop on and off as many trains as you like simply by showing your Interrail Pass on your phone, making it the most flexible way to explore Europe. The most popular version of the pass, allowing 7 days of train travel within one month, will set you back around €300, though various other iterations of the pass, allowing for longer stretches of time and more days onboard, are also available.
Read: 5 IDEAL sleeping tips for interrailers.
A ROAD TRIP BY CAR
Renting a car to travel around Europe takes a lot of planning and foresight; it's essential to have a plan of attack in place, including a detailed knowledge of where you'll be staying, which routes to take and contingency plans at the ready, just in case.  
That said, it's also one of the most rewarding ways to explore Europe. You can venture into rural areas and support local economies. Moreover, Europe is home to some of the most stunning and  thrilling roads in the world, with breathtaking views and pit-stops worthy of their own journey alone. And the wonderful thing about road tripping around Europe is that you can enjoy a measure of autonomy, going wherever you want whenever you want. 
When it comes to driving in Europe, just be sure to get a handle on the rules of the road in each country you visit; laws may differ from town to province and city, too, so you need to make sure you're well prepared. Some regions in Europe will require you to additionally have an International Driving Permit before you can rent a car or drive a vehicle on a public highway. 
Read: 5 IDEAL European road trips.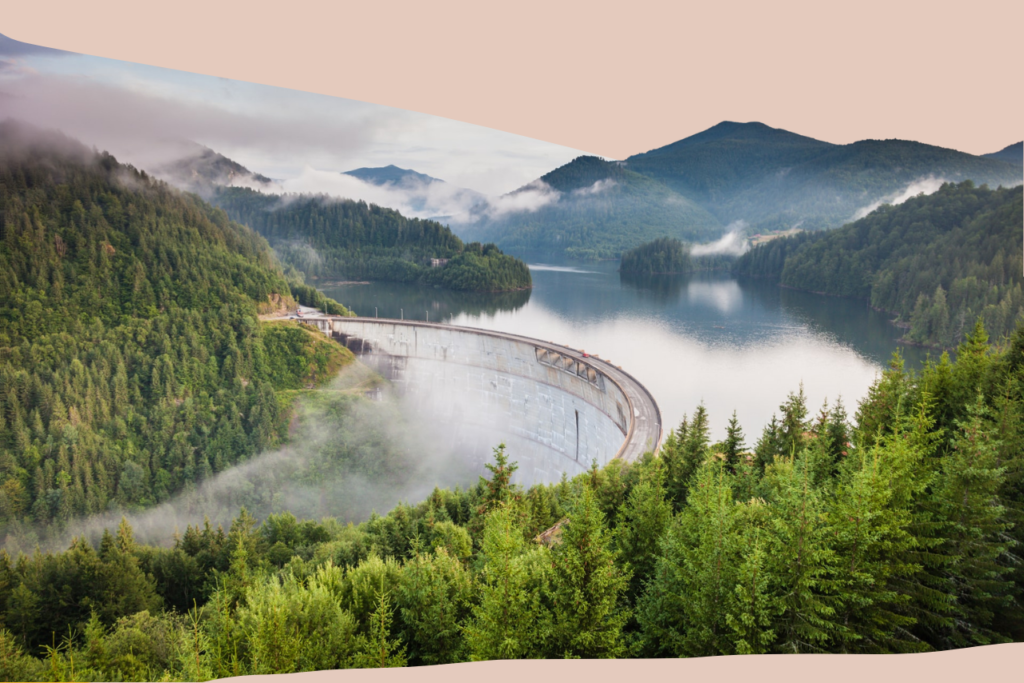 HIRE A MOTORHOME
If planning isn't exactly your forte, and holidays seem to be constantly in the discussion phase rather than the 'hitting the high road' part, then a campervan holiday may suit your perennial procrastination just perfectly.
Travelling with a motorhome certainly does change the way you spend your holidays. On nothing more than a whim, you can choose to hit the high road and decide on the destination once you're in motion. You don't need to worry about booking hotels or hostels for accommodation, although it should be noted that some motorhome camping sites do require some form of booking. 
When it comes to hiring one for your expedition around the continent, the guys at Luna Motorhome Hire tell us that most UK based companies, them included, do offer motorhome hire that allows you to take their vehicle to Europe for an additional £100 of insurance. 
If you're wondering where to pitch for the night in Europe, and despite its name, the UK Campsite resource is perhaps the most extensive directory of European caravan and motorhome parks you'll find. Do check it out. The guys at ACSI, Europe's leading campsite specialist, also have accredited caravan and motorhome sites across the continent. They have a dedicated ACSI app detailing more than 9500 campsites, with regularly updated maps and more.
BRILLIANCE BY BARGE
Canal holidays are the perfect example of a slow travel holiday. From navigating Germany's quiet forest rivers to negotiating France at a refined, regal pace along its rivers, there are plenty of ways to explore Europe by boat.
What's more, boat tours are an affordable way to see Europe. You can board at one location and then disembark at the next stop within the tour itinerary. This is great if you want to go from city to city, but don't have much time for travel between each destination. A boat tour will typically consist of multiple days on land where guests get out and explore the local areas, which sounds just lovely to us!
Read: 5 luxury French canal cruise ideas for 2022
CONQUER BY CRUISE
Cruise ships are the ultimate all-inclusive holiday experience; a vacation where everything is paid for before you board. Moreover, a cruise requires very little planning on your part – everything is included – from the multiple destinations on the itinerary and pre-arranged excursions tours inland with a tour guide, all the way to all-day dining options.
We know what you're thinking, but cruises are actually pretty affordable when you look at the nightly cost compared to staying in a hotel offering similar amenities, and on top of that, because fares tend to be all-inclusive, you don't have to worry about other costs associated with 'going out'.
Oh, you weren't thinking that? You were worried about the slightly stale atmosphere on board? Nope, can't help with that. Anyway…
There are lots of different cruises around Europe, you just have to pick which part of the continent you want to see. If you're after a glorious cruise that starts in Venice, Italy and covers destinations including Croatia and Montenegro before eventually winding down in Santorini, Greece, no doubt you'll find it (you will, it exists, we checked). 
Or, perhaps you want to travel through Europe's busiest and most significant waterway, the Rhine River, where you can stop off in Amsterdam in the Netherlands, Mannheim in Germany, Strasbourg in Germany and Basel in Switzerland, to name just a few.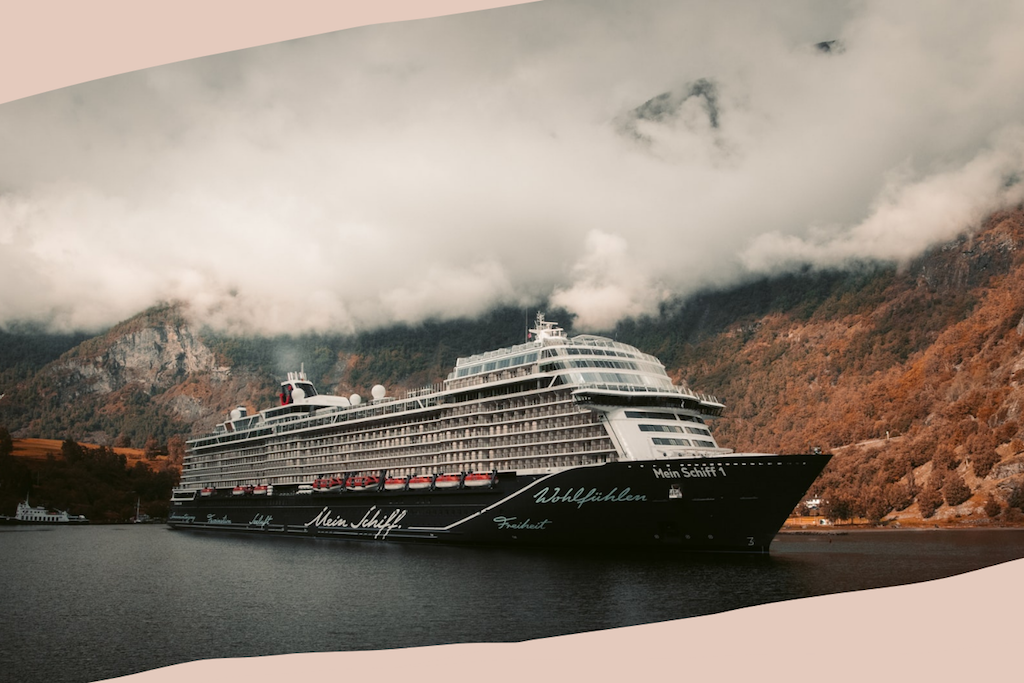 SAY YES TO A YACHT
If you're keen to truly feel the wind in your hair and sails, a sense of freedom in the air and endless possibilities in your heart, then the most exciting European holiday experience has got to be done onboard a yacht. The vast expanses of open sea, setting your course to anywhere, the fresh sea breeze…it all adds up to something really rather special. The cost, it should be noted, matches that sense of freedom and luxury.
Check out these 5 of the best destinations in Europe for an unforgettable yachting experience for some tips on the best places on the continent's waters for a boating holiday.  
BY BUS
The bus services around Europe are economical, comfortable and convenient, in most cases. It's also much cheaper than flying or taking the train between countries, making it a more affordable option for travellers on a budget. 
A bus journey across Europe can be broken down into three main types: intercity buses, international/Eurolines buses, and overnight bus travel. Most buses have Wi-Fi and charging ports so you can stay connected and charged up during your trip, and learn a little about your next destination as you go.
In terms of disadvantages, bus travel can be slow due to traffic and the number of stops made. It's also not as scenic as travelling by train or flying, so if you're looking for a more picturesque journey, a bus might not be the best option for you.
And whilst we could continue, recommending paragliding, skateboarding and even walking across Europe, if you haven't found inspiration on how to travel across the continent in the above tips, perhaps you could just stay home.