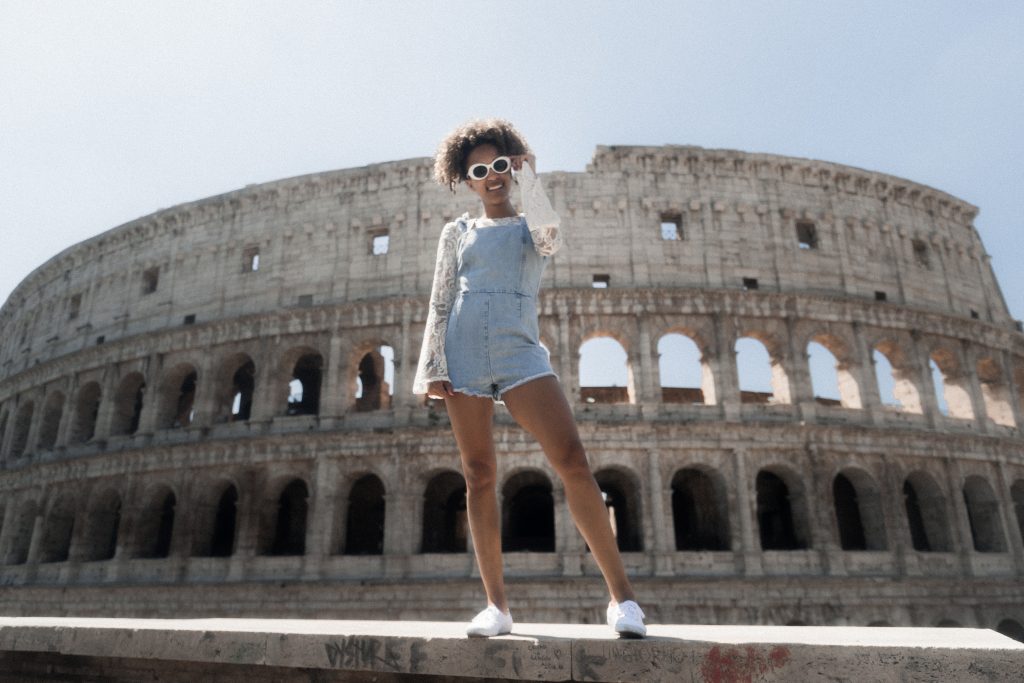 Planning, preparation, strategy and foresight; not exactly words which chime with the spontaneous, carefree approach to travelling most young millennials dream of. But realistically, putting a a little energy into an itinerary before you set off truly goes a long way. Indeed, it's all too easy to miss so many incredible sights and experiences simply because you haven't planned well enough in advance. To avoid this, and to get the most out of your next trip, here are our 8 tips for creating an IDEAL travel itinerary. 
LIST THE THINGS YOU WANT TO DO
Everyone has a reason for visiting a country, be it to sample certain foods or see some sights. Creating a master wish list of things to do and see will ensure you can make the best decisions on the day based on where you are, your budget, and how you feel. Make note of all the top places to go, see and eat at, and once you're done, see if there are any events or festivals you would be interested in going to. As these would likely be ticketed, they should be the only "must do" activities on your itinerary.
INCORPORATE TRANSPORTATION INTO YOUR TRAVEL PLANS
For most, getting to the destination should be done as quickly as possible. Doing this, however, means that you miss a huge opportunity. You can have so much fun simply by incorporating the transportation aspect of your trip into your itinerary; after all, life's great adventures are as much about the journey as the destination. So, see if there is a scenic train ride, or if you can try to go on a road trip and make several stops along the way. If you do want to get from point A to point B, use apps that allow you to compare flights and days so you can choose the best price for you and your friends.
KEEP ALL OF YOUR TRAVEL INFORMATION AT HAND AND IN ONE PLACE
Clutter and endless paperwork is a pain in all walks of life, but when you're travelling and trying to forget bureaucracies' toils, the annoyance of losing important forms and information is amplified tenfold. It's a good idea, then, to have all your travel information (flight times, hotel addresses, maps…..) stored in one place. There are plenty of apps available which can do this, and with reminders and updates sent to your phone, there won't be any nasty surprises if schedules change.
FIND THE BEST ACCOMMODATION
With the rise of share-accommodation apps like Airbnb, there are so many more opportunities on the market. Rent a vacation home between you and your friends, and you can enjoy all the amenities and design of a five-star hotel for a very affordable cost. Go to a hostel and make friends with the other travellers, or find a hotel and treat yourselves. The point is to not settle on a room or a price until you have gone through all of your options methodically. Moreover, where you stay, both in terms of location and accommodation type, will have a huge impact on your experience. Try to arrange somewhere in the thick of things, preferably walking distance from lively spots or places of personal interest. 
HAVE RESERVES
Whether it's a National Holiday, a festival or a political coup, sometimes your travel plans will be interrupted. If you're going to a restaurant, for instance, make sure you have one or two back up dining options in mind, in the same area, just incase your first choice is closed or full. Planning ahead is key, particularly if wifi isn't always immediately available. If you're not prepared, you'll end up feeling stranded, frustrated and suddenly short on time.
MAKE NOTE OF WHERE EMERGENCY SERVICES ARE
You should never go to another country without knowing where you stand in case of an emergency. At the moment, EU citizens have access to EU nations' healthcare, but that is not guaranteed to be the case in the future. Similarly, going to international destinations like America can be dangerous without the right travel insurance, which is why not only should you ensure that you are insured, you also need to make note of where all the emergency services there are. Make note of the closest hospital and even where an emergency dentist like Life Dental and Wellbeing is, just so that if something were to happen, you know who to turn to (and that you are covered).
LEARN A LITTLE OF THE LOCAL LINGO
Making friends with fellow explorers is great, and part of the reason you're out here on your own, but don't just cosy up with other travellers for the duration of your trip or you risk missing out on seeing the 'real' culture of the country you've chosen. Instead, learn a few phrases – some polite, some playful – of the local lingo to help you integrate with the people of the city; people who may well offer to show you around.
BE FLEXIBLE
Having a plan and a schedule is great as it gives purpose and meaning to your trip. What's really important, though, is not to be too rigid in sticking to this plan. If you've met some great people who've invited you along to see the local temples, do it! Perhaps you've been invited to a local's house for dinner with their family; you'd be crazy to pass up the opportunity! So, be open to making changes to your carefully laid plans, and you'll end up having a much more rewarding time.