Scotland's alluring landscapes make this country a paradise for road trips. There are numerous stunning routes showcasing the extraordinary beauty of Scotland's highlands, islands, villages, and cities. Pack the snacks, check the brakes and buckle up as we drive you through nine of the best road trips Scotland has to offer.
North Coast 500
Often referred to as the Scottish Route 66, the North Coast 500 is a classic 516-mile route that begins and ends at Inverness Castle. This trip will take you through rugged landscapes, pristine beaches, and picturesque towns. A highlight for us is The Kylesku Bridge; an iconic curved concrete box girder bridge that spans the Loch a' Chàirn Bhàin in Sutherland. It's a remarkable piece of architecture.
Don't miss a visit to Smoo Cave in Durness or the fairytale Dunrobin Castle. For whisky lovers, a detour to the Glenmorangie Distillery is a must – we probably don't need to add that you shouldn't get too carried away with the tasting if you're returning to the wheel for your onward journey!
Typically, it takes about 5-7 days to complete the North Coast 500 route. Visit during the late spring (May to June) or early autumn months (September to October) for pleasant weather and fewer tourists.
Isle of Skye
Skye is an island of dramatic landscapes, from the rugged Cuillin mountains to quaint fishing villages. A drive around the Trotternish Loop offers panoramic views of the iconic Old Man of Storr and the Quiraing. Stop at Portree, Skye's largest town, for some delicious seafood and local ale.
Don't forget to stop off at the enchanting crystal clear Fairy Pools on the River Brittle. These pools make for a great swimming spot, especially in good weather. And Dunvegan Castle, which is the oldest continuously inhabited castle in Scotland, is a must-visit site for history enthusiasts. Oh, and if you get tired of driving, there are several boat tour operators around the Isle of Skye that offer sea eagle watching, seal trips, and fishing trips.
A two-day trip would cover the main highlights of the Isle of Skye. The best time to visit is between May and September when the weather is more agreeable.
South West Coastal 30
The South West Coastal 300 (SWC300) is a 300-mile road trip around the south-west of Scotland. This circular route has it all – scenic coastlines, lush forests, and inviting towns.
The SWC300 is synonymous with beautiful beaches. You can sunbathe, swim or have a picnic at the beaches along the way, with Port Logan, Mossyard and Sandhead three of the very best. On the route, you will find plenty of places of historical intrigue; visit the Threave Castle, a 14th-century fortress located near Castle Douglas, or the numerous lighthouses scattered across the route like the Mull of Galloway Lighthouse.
Other highlights include the Galloway Forest Park, which has some stunning trails, or the Rhins of Galloway for coastal walks and wildlife sightings – both are ideal for stretching those stiff legs after too much time spent in the car. The historic Sweetheart Abbey and the artist's town of Kirkcudbright are must stop-offs, too.
This 300-mile route can take 3-5 days depending on your stops. The best time to visit is from late spring to early autumn (May to September).
The Snow Roads
The Snow Roads route stretches 90 miles through the heart of the Cairngorms National Park. It offers magnificent highland scenery and rich wildlife. Consider stopping at the Lecht Ski Centre for some winter sports or visit the Royal Lochnagar Distillery for a taste of fine Scotch whisky.
You can complete this route in a day, but two days is ideal if you're keen to fully enjoy the scenery. It's particularly beautiful during winter (December to February), but prepare for potentially harsh weather.
Edinburgh to St Andrews
This route is perfect for history buffs. The journey takes you from Scotland's capital, Edinburgh, to the ancient town of St Andrews. Highlights along the way include the Fourth Bridge, Deep Sea World, and the picturesque village of Falkland. At St Andrews, explore the historic St Andrews Castle and the University of St Andrews, Scotland's oldest university.
This is a short route and can be done in a day. However, to explore the attractions along the way, plan for 2-3 days. Visit anytime from April to September for the best weather conditions.
The Argyll Coastal Route
The Argyll Coastal Route links the towns of Tarbert and Fort William. This 129-mile journey showcases Scotland's west coast beauty with stunning seascapes and mountain views. Visit the Victorian seaside resort of Oban, explore the historic Inveraray Castle, and enjoy a boat trip on Loch Linnhe.
This 129-mile journey can be done in a day, but 2-3 days are recommended for a more leisurely pace. It's best to visit during the summer months (June to August) for warmer weather.
Glasgow to Fort William
Starting in Scotland's largest city, Glasgow, this route takes you through some of the country's most stunning landscapes. Highlights include the mesmerising Glencoe valley, Loch Lomond, and Ben Nevis, the UK's highest peak. If time allows, a detour to the Isle of Mull is well worth it.
You can drive this route in a day, but allot 2-3 days for sightseeing and hikes. The best time to visit is late spring to early autumn (May to September).
Aberdeenshire Castle Trail
This 300-mile trail takes you through Scotland's castle country, with over 17 castles to explore. These include the fairy-tale Craigievar Castle, the haunting Slains Castle, and Balmoral Castle, the Queen's summer residence. The route also offers lovely coastlines, whiskey distilleries, and charming towns.
It can take 3-4 days to enjoy this 300-mile trail exploring the castles. The best time to visit is during summer (June to August) when most castles are open to the public.
Read: 5 tips for a luxury honeymoon in Scotland in 2023
Fife Coastal Route
This 77-mile drive showcases the diverse landscapes of the Fife Peninsula. Highlights include St Andrews, numerous golf courses (including the world-famous Old Course), quaint fishing villages, and sandy beaches. Don't miss exploring Dunfermline Abbey and Palace.
This gorgeous 77-mile drive can be done in a day, but 2-3 days are ideal for exploring the area. Anytime between May and September is perfect for this trip as the weather is more favourable.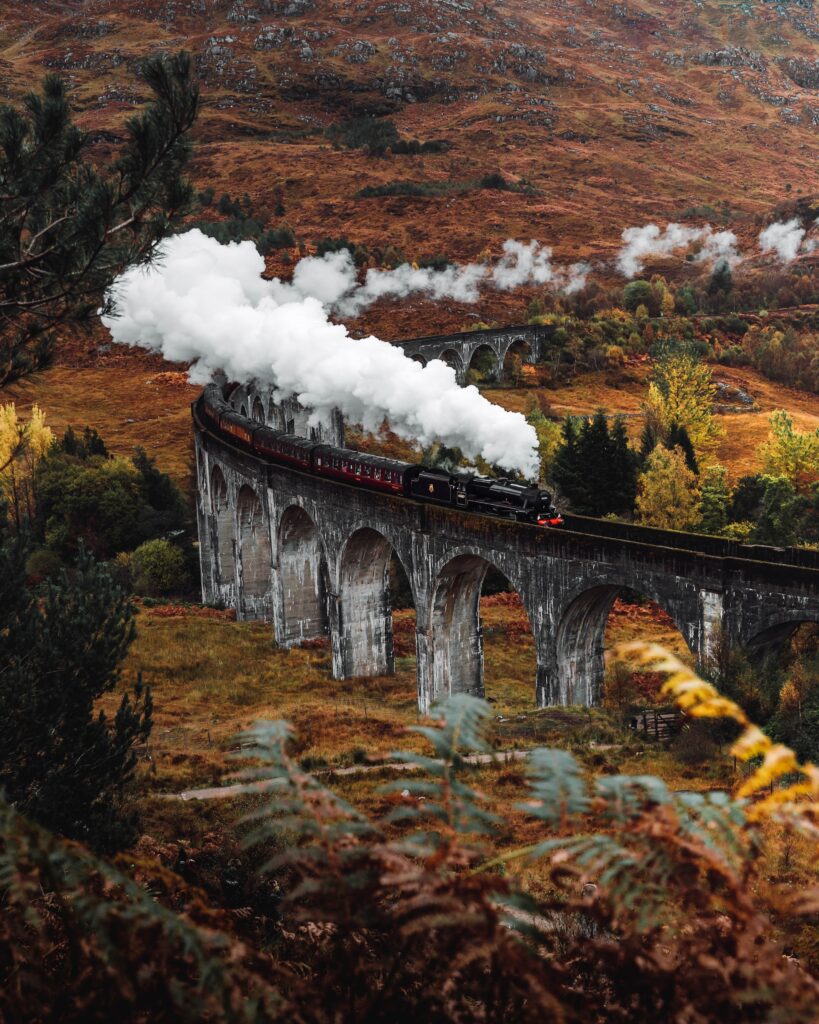 Preparing Your Car For A Scottish Road Trip
Since some of these journeys are on the more remote side of the spectrum, it's essential that your car is fit, firm and roadworthy as you embark on your adventure.
Prior to setting off, conduct a thorough check to ensure it's in optimal condition for the journey. Start with the engine oil; it should be at the right level and not due for a change. Next, inspect the tyre pressure and tread depth, as these are essential for safety, fuel efficiency, and handling, especially on Scotland's sometimes challenging road surfaces.
Don't forget about the brakes – they should be responsive and free from any strange noises. Windscreen wipers need to be functional, as you may encounter rain given the unpredictable Scottish weather.
Give your headlights, brake lights and indicators a once over, too. According to autodoc.co.uk when it comes to coolant, make sure the radiator is filled to the correct level with a mix of water and antifreeze, maintaining engine temperatures and preventing overheating. Finally, ensure your spare tyre is in good condition and your car insurance and breakdown coverage are up-to-date.
The Bottom Line
In Scotland, the journey is as memorable as the destination. Each road trip outlined above comes with its unique charm and array of activities. From historic landmarks to mouth-watering Scottish delicacies and heart-stopping landscapes, these routes offer an immersive Scottish experience. Prepare yourself for an adventure filled with unparalleled beauty, rich culture, and enthralling history.