A long weekend in West Cork, known as the 'Rebel County' of Ireland, extends an inviting hand to domestic and international travellers alike, promising a delightful blend of natural beauty, traditional culture, and warm hospitality. 
This beautifully rugged coastal region in south-west Ireland is steeped in history, adorned with picturesque towns, and flanked by a stunning seascape. Charming and unspoiled, if you're seeking a few days in the Emerald Isle, then this gorgeous region offers an array of experiences that cater to every taste. Here are ten of the very best things to explore during an extended weekend in West Cork.
Explore Kinsale's Cool, Kinetic Energy
Start your journey from the historic port and fishing town of Kinsale. Known for its vibrant coloured streets, the town is a culinary hub brimming with gourmet restaurants and traditional pubs, and has a feeling of forward motion in everyone it does. While here, take a moment to stroll through the Charles Fort, a star-shaped military fortress, where you can soak in Kinsale's rich history and stunning harbour views.
Kinsale also represents the start of one of Ireland's greatest road trips, the West Cork Coastal Journey, if you're up for extending your stay longer than just a weekend.
A Taste Of Heaven At The English Market In Cork City
No list of things to do in West Cork would be complete without feasting your senses at the English Market in Cork City. Established in the 18th century, this food market has a warm, community atmosphere and showcases the very best of local produce. Treat yourself to artisanal cheeses, crafted chocolates, organic fruit, and more.
Read: 7 places to experience the essence of Ireland
Experience The Magic Of Sherkin Island
With a population of merely 100 inhabitants, Sherkin Island – known as West Cork's Island of Arts – is one of the most charming places in West Cork. Grab a ferry from Baltimore and step into this magical island. With stunning sandy beaches, an incredible variety of flora and fauna, and a warm, close-knit community, Sherkin is a paradise for nature lovers. Be sure to catch a glimpse of some local art at the Islanders Rest Hotel, which regularly showcases works by island artists.
Picturesque Bantry & Glengarriff
Follow the shoreline to reach the charming town of Bantry, then take a boat trip to Garnish Island from the nearby village of Glengarriff. The island's Italian Garden are an enchanting walk, offering a mesmerising sight with exotic plants and warm microclimate.
The Mizen Head Signal Station
Venture to Ireland's most southwesterly point, where the Signal Station offers breathtaking views of the Atlantic. The visitor centre has exhibits on the history of the Lusitania and the Marconi radio station, making it a rewarding experience for history buffs.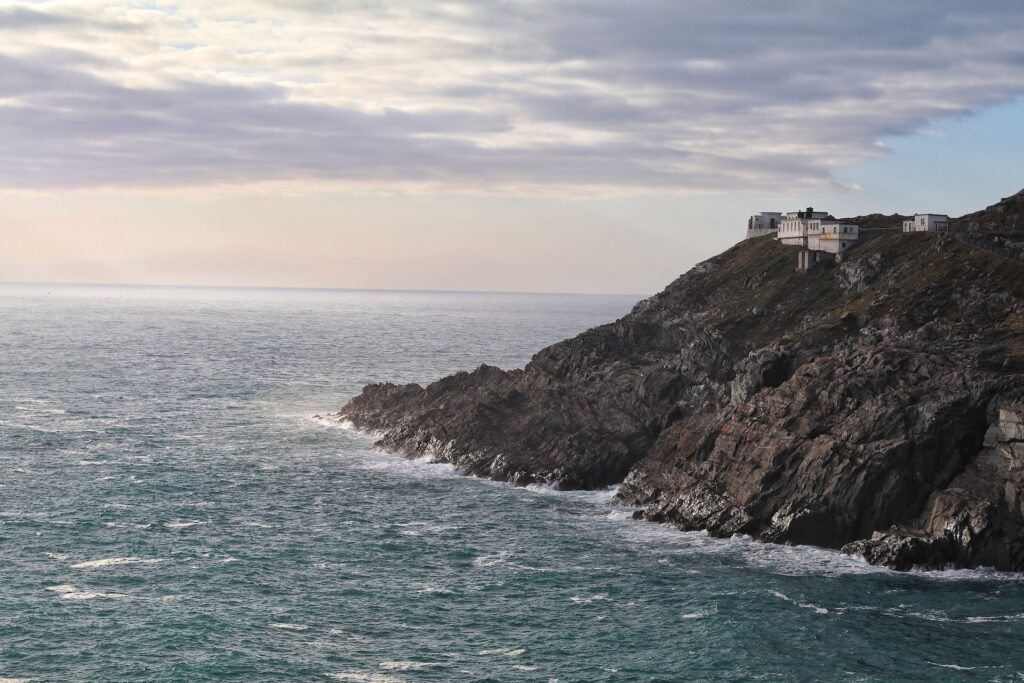 A Flicker Of The Past At Skibbereen's Heritage Centre
Make your way to Skibbereen, a small, bustling town where the Heritage Centre reveals the harrowing impact of the Great Famine and the Irish Diaspora. It offers a moving and educational journey through Ireland's history, and offers up essential learning that perhaps, sadly, wasn't covered in British schools.
Ride On The Dursey Island Cable Car
For a truly unique adventure, take the only cable car in Ireland across the fierce Atlantic to Dursey Island. Enjoy the panoramic ocean views and explore this tranquil, unspoilt island, often shared with more sheep than people.
Stroll Through The Village Of Gougane Barra
Visit one of the most romantic spots in West Cork, the tiny island of Gougane Barra. Explore the historic chapel, well-known for its stained glass windows, and take a leisurely walk around the lake and forest park.
Delve Into The Depths Of History At The Michael Collins House
A museum dedicated to the life of Irish revolutionary hero, Michael Collins, in his birthplace of Clonakilty, Michael Collins House offers an interactive experience that gives insight into a pivotal era in Irish history.
Whale Watching In Baltimore
Round off your weekend with a thrilling whale-watching tour. Baltimore, known for its remarkable sea views, offers fantastic opportunities to spot minke whales, seals, and huge flocks of seabirds.
While you're in the area, Baltimore is home to one of Europe's most interesting, exquisite restaurants; dede. A fusion of chef Ahmet Dede's Turkish heritage and the pristine ingredients of the Irish coast and pastures, the restaurant has earned two Michelin stars and is one of our favourite places to eat anywhere in the world.
The Bottom Line
From captivating history to breath-taking landscapes, historic buildings and coastal adventures, a long weekend in West Cork provides a unique Irish experience. Remember, the Irish charm lies not just in the sights, but also in the storytelling locals, so take the time to strike up conversations along your journey.