They say the grass is always greener on the other side. But when you're hopping 'next door', across the Irish Sea and into the Emerald Isle, the old metaphor carries real meaning.
Indeed, prior to the UK leaving the EU, Ireland experienced something of a 'Brexodus', with some Brits keen to escape Brexit in the hope of becoming Irish, or at least, living in a European country, with all the benefits that brings. 
If you're concerned that the cut off point has now passed, fear not; a UK citizen's rights to live in Ireland (and vice versa) is protected by the Common Travel Area (CTA) which exists between the two countries, predating the forming of the European Union, and whose commitment was reaffirmed in 2019 by the UK and Irish government.
Whether you want to explore the historic castles, immerse yourself in the friendly, vibrant culture, embrace opportunities both personal and professional, or if you're simply keen to escape the UK, then Ireland could be for you. With logistical considerations in mind, and if you're wondering ''Can I move to Ireland if I'm a UK citizen?'', here are 5 essential things you need to know in 2021. 
CAN I LIVE IN WORK IN IRELAND IF I'M A UK CITIZEN?
As we mentioned already, a historic agreement – the Common Travel Area – exists between Ireland and the UK which enables citizens of either country to live, work and travel freely between each other's countries. What's more, and as stated on the UK Government's official website, ''Both the UK and Irish governments are committed to protecting the CTA''. Reassuring for those looking for some stability, don't you think?
So, Irish citizenship isn't required to live and work there if you're a UK citizen. You'll need a valid passport, though, with an expiry date at least six months down the line.
That said, if members of your family are not from the EU, then the situation is a little more complex; do check out the Irish Naturalisation and Immigration Service's advice on your rights and requirements here. The good news is that if you're the family member of a UK national, there is a separate pre-clearance scheme which you can apply for.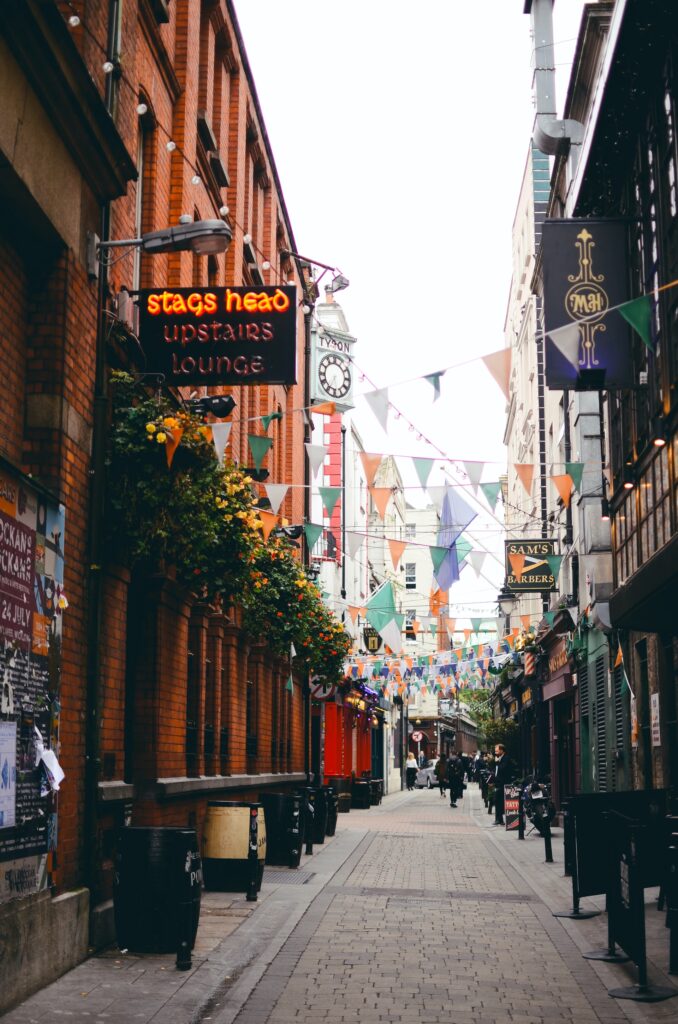 SHOULD I APPLY FOR IRISH CITIZENSHIP?
Though you can live and work in Ireland as a UK citizen, there are some cases when Brits might still want to apply for Irish citizenship, whether that's to remain 'European' and have access to the rights and protections of the EU, or because they want to cultivate a greater sense of community and connection with their new country. 
Indeed, in recent years there has been a huge increase in the number of UK citizens applying for Irish passports. Be aware that if you were born in Ireland or born outside of Ireland to an Irish parent, or if you were born in Ireland with no right to citizenship of another country, then you qualify for a passport and citizenship.
Otherwise, if you don't tick one of these boxes, then you can apply for citizenship via a process called 'naturalisation'. To qualify, you must have lived in Ireland for at least five of the last nine years; known as reckonable residence. 
British citizens don't have to give up their British passports to become an Irish citizen; they are allowed to hold dual citizenship.
DOES THE COST OF LIVING DIFFER FROM THE UK?
This all sounds like smooth sailing so far (the crossing takes around 8 hours, incidentally), but there are elements of life in Ireland which might take Brits by surprise.
For those labouring under the misassumption that London is the most expensive place on earth, here's the rub; Ireland consistently exceeds the UK on census studies concerning the cost of living in either country.
On average, Ireland is 16% more expensive than the UK. As a snapshot of 2021 pricing reveals, food costs 20% more, housing is 13% higher and transport clocks in at a whopping 27% more expensive in Ireland than England. That said, Ireland's average monthly income is also higher.
WHERE'S THE BEST PLACE TO LIVE FOR A FAMILY?
As one of the world's great cities, Dublin is where the focus first falls for the majority of those considering a move to Ireland, and the city certainly has its plus points; a friendly welcome, vibrant culture, lively nightlife and a thriving food scene which is gaining global recognition. 
Unsurprisingly, it's also an expensive place to lay your hat; rent on a city centre, three bedroom apartment averages out at more than €3'000 a month. For a family of four, the cost of living in the capital is estimated at another €3'000, without rent. Wowzers.
Don't be afraid to cast your net a little wider in your search; Galway and Cork are also hugely welcoming, culturally diverse places to live. In recent years, the art and music scene in Limerick has also seen really exciting growth. Finding a city or town which suits your particular needs and niche shouldn't be difficult in Ireland.
HOW DOES IRISH HEALTHCARE WORK?
If you're a UK citizen who is living in Ireland, more good news; you're entitled to the same rights to state healthcare as an Irish citizen. That said, you'll need to pay a fee for some services.
You'll have to apply for a means tested Medical Card to ensure the majority of services are free; if not, you may have to fork out for an Emergency Room visit without a GP's referral (€100) as well as a night in hospital (€80) and prescription drugs (€144 a month maximum).
The quickest way to apply for a Medical Card is online.
Right now (February 2021) travel is restricted between Ireland and the UK due to the coronavirus pandemic. Before making any plans or travelling between the countries, make sure you check the latest government rules, as set out on both the UK Government and the Irish Government's website: