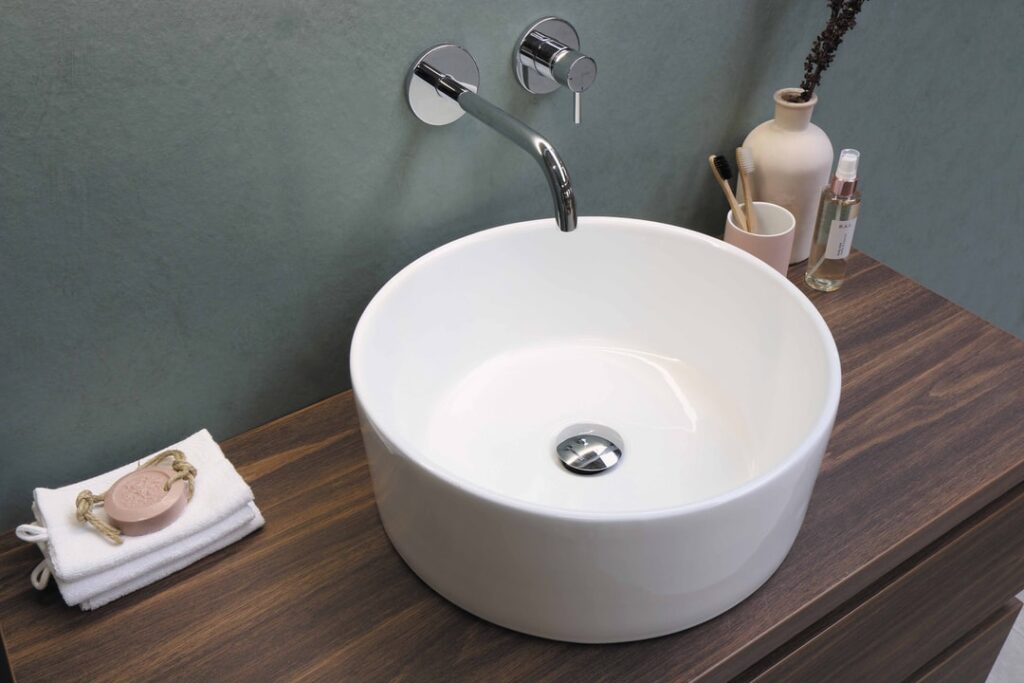 Don't you just love a beautiful bathroom? The type that reminds you of a luxury hotel or a soothing spa? Yep, us too. People often underestimate how important this room is to your home, but if it were up to us, we'd be eating, chilling and sleeping in here (that's if we don't already!).
However, before lockdown, we didn't really think much about our bathrooms. It was the room we spent the least amount of time in, and as is so often the case, out of sight tends to be out of mind. However, some of the team at IDEAL spent their lockdown bringing their bathrooms into the 21st century, and we think you should consider it, too. So, if you're wondering whether your bathroom needs modernising, then here are 4 reasons to update it now.
INCREASED VALUE
One of the quickest ways for you to increase the value of your home is by updating the bathroom. Invest in making it attractive and efficient and remember to make the most of every square inch, since a modernised bathroom has the potential to add between 4 and 5% to your home's value. 
Every little helps in this smallest of domestic spaces. And by taking the time to renovate your bathroom, even if that's something as simple as changing the aesthetic by installing different bathroom tiles, you might make the difference when it comes to selling your house.
Even if you're not intending to move house, it makes sense for it to be as comfortable and enjoyable a space to spend time in as possible. Which brings us to our next point…
MORE COMFORT
We've been spending more time at home than ever before. While soon (fingers crossed) we'll be free to roam the world again, we've also realised just how important our homes are, as a place of sanctuary, safety and comfort. Indeed, it's vital to have somewhere to relax and renew your energy, and arguably the bathroom is the place to do this. 
After all, there's nowhere else you sit and contemplate life's bigger questions in such solitude and silence. Best to get the room feeling just right, then.
If the décor is out of date and in no longer a style you like, or if you inherited the look of your bathroom from the previous owner, then it's time to change things up and renovate. Small changes or big ones, the difference when you make your home more about you can be seismic. And at the very least, it'll make your daily movements and musings a slightly more profound experience.
SAVE MONEY
Although in the short term it will cost you money to change things up in your bathroom, in the long run, you may well be able to recoup those costs and save money in the future. How is this possible? 
With the right modern appliances in your bathroom, you should be able to save water and other energy, too, optimising everything from illumination to flow. You can also install energy-saving lights and specialist heating; an investment, at first, but if you're playing the long game, it could well turn out to be a money and energy saver, and a real signal of modernisation in this most sacred of rooms.
ENHANCE THOSE GREEN CREDENTIALS
It's not just money you'll be saving by modernising your bathroom. Investing in making your bathroom more energy efficient will also enhance your property's green credentials and lessen its environmental impact.
There are several water-saving technologies and mod-cons which allow you to regulate your water and energy, including low flow toilets and showerheads, sensor triggered faucets and smart boilers which include water-saving thermostats, able to regulate the flow and temperature of your shower. All of these investments bring your property bang up-to-date, help lessen your carbon footprint and your environmental impact, as well as saving you on your water bill. We'll drink (some recycled water) to that!
And just like the flow of water down the bathroom sink, we're going to go cyclical on this article and refer back to our first point; boosting your property's green credentials has been said to seriously increase its value. In fact, This Is Money has suggested that making your home more energy efficient could add a whopping 16% to your home's value. 
And who wouldn't want that?