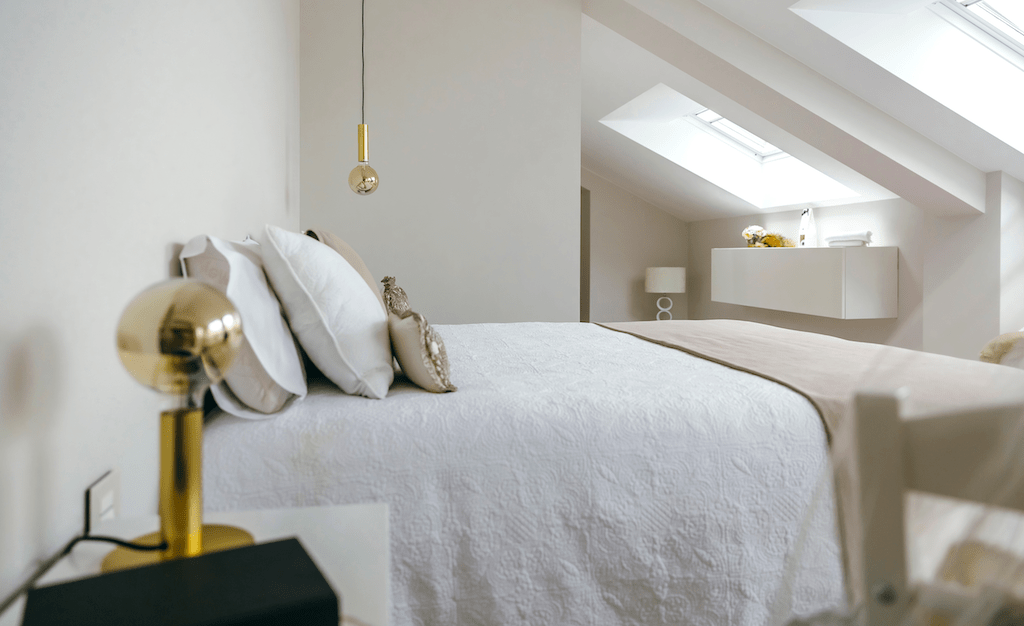 Whether your 2020 has been defined by clutter and a lack of somewhere to escape, or you simply hold big, bold plans to expand your home upwards next year, building a loft conversion might just be the change that your home – and your life – needs.
Loft conversions, when done correctly, can add space and value to your property, giving it the physical and metaphorical lift you've been seeking. With enough imagination, creativity and elbow grease, it has the potential to be an additional bedroom, a home office, playground for your children, a gym, or even an extra bathroom.
That said, and despite all of that potential which lurks above, this isn't a job which you can simply click your fingers at to complete. Instead, professional help is essential. So, if you're keen to undertake home renovations in 2021, here's why you should use an expert for your loft conversion.
CHOOSING YOUR LOFT CONVERSION
The particular loft design you go for – as well as your intended use for the space – will depend greatly on the type of property you have.
It's not inconceivable that, in its current state, your roof's height just isn't enough to accommodate a loft conversion. As a rule of thumb, such a conversion is only suitable where at least 2.2 metres separate the bottom of the ridge timber from the top of the ceiling's joists. If the head height falls short of this, you could either raise the roof, which would require you to apply for planning permission and legal approval, or lower the ceiling below, which can result in a whole lot of headache and mess. At this stage, it's for you to decide if the effort to free up the loft space is worth it.
Indeed, it's true that no loft design is unique. Whatever conversion type you decide, inspiration has to come from somewhere. This is why sometimes homeowners get caught up insisting on design features that are not feasible with their particular space, dimensions and even budget.
To avoid getting entangled in unrealistic expectations, it's prudent to hire an architectural expert to advise you from the planning stage. They would guide you in choosing the right material, use of the space and the suitability of the structure. But most of all, they'll advise from a position of realism. When you design your loft for practicality, it's easier to maximise on the space available to you.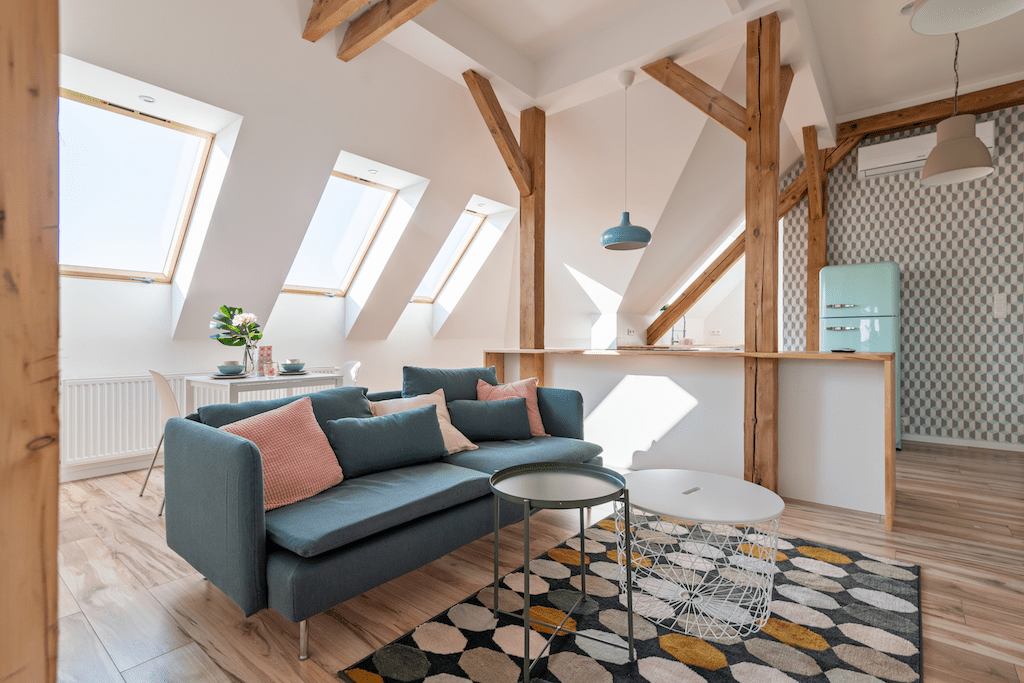 PERMISSION GRANTED
The first step to successful planning of any extension is finding out whether you need to apply for planning permission. Not all extensions require it, but most loft conversions do. As such, it's essential that you take the time to find out what's required before you begin any work; failing to do so could result in you being asked to remove the extension. This outcome would be devastating, since by then, you will have spent lots of time and money on building. 
To find out, the government recommend contacting your local planning authority (LPA). You can do so on the Ministry of Housing's Planning Portal. Via the site, you can also apply for planning permission.
Though you can do that all yourself, doing so requires some serious, delicate due diligence, piles of paperwork and absolute precision with the measuring tape. Again, an expert in attic and loft conversions will be indispensable in securing that planning permission, knowing which boxes to tick and hoops to jump through.
BUILDING REGULATION KNOWHOW
You'll need to get approval for building regulation, as it ensures your conversion is structurally sound, fire-safe and soundproof.
Some of the issues here include:
Making sure you get the right fire and safety regulations set up  
Floor and beam structure should be secure for the extra room 
Soundproofing on walls, floor and ceiling to ensure the noise is properly insulated 
Stairs for access to the loft 
Walls that support the existing or new roofs where support doesn't currently exist.
However, if you are doing the work yourself or the tradesperson you are employing cannot self-certify, then you can work with your local building controls department (LABC) to request that their officers come out and certify the work for you. You can find the closest officers to you here.
Of course, having experts on board at this stage will negate the need for you having to seek this building regulation approval yourself. Delegating never felt so liberating, don't you think?
PARTY WALL AGREEMENTS
Aside from this, the other permission you'll definitely require is a party wall agreement. This agreement helps to sort out any misunderstanding with neighbours that could develop from work done on the shared wall.
With so much focus falling within your four walls, it can be easy to overlook your neighbour's. After all, it's not like you often see this wall, if at all. However, the consumer watchdog site Which? warns that if the conversion work will affect the wall that joins your home and your neighbour's, you'll require a Party Wall Agreement. This agreement is meant to put your neighbour's mind at rest by ensuring that the work will be carried out fairly without risking damage to the other property. The required risk assessment is, of course, best carried out with the help of those experts we keep extolling!
SWAP MULTIPLE CONTACTS FOR ONE EXPERT
But who exactly are these experts, we hear you ask?
Well, when it comes to actually building your loft conversion, many head straight to an architect to have their plans drawn up. Whilst this isn't a bad thing to do, it can lengthen out the process. By utilising a company that provides an all-inclusive service, with access to architectural, engineering and construction advice, you get to enjoy a much more efficient and smooth experience as they deal with everything for you. Streamlining your operation will likely reduce building and labour costs, as well as that all-important time. Result!