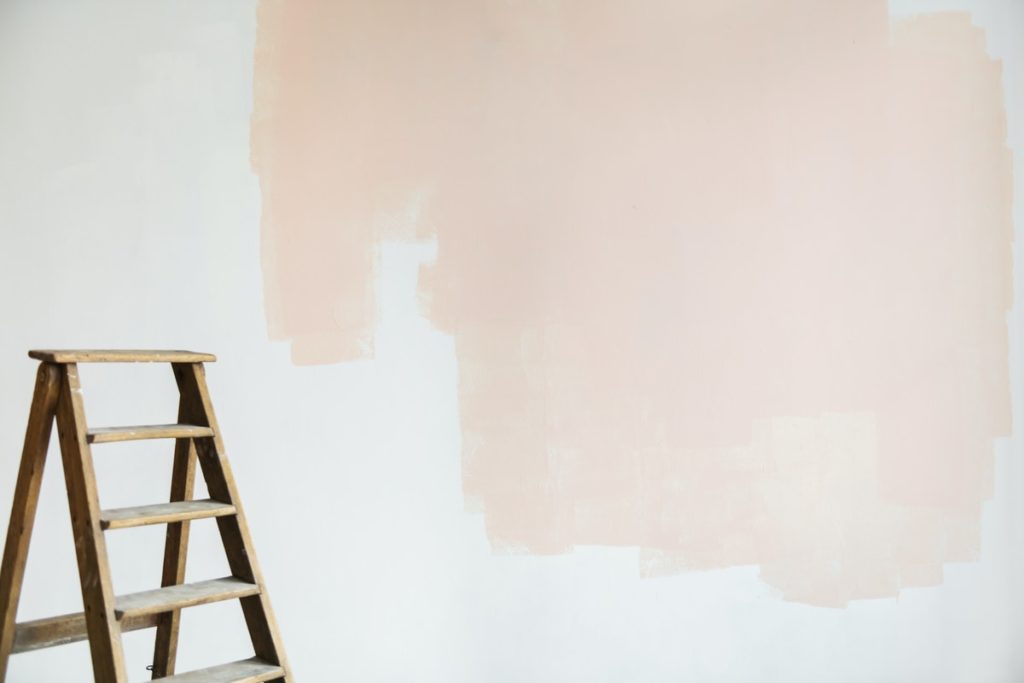 For those not lucky enough to have the dulcet tones of Kevin McCloud on speed dial, the cost of home remodelling – creatively yet tastefully – can most certainly mount up. With fluctuating material and labour costs, inflation, and accurate foresight a rare thing in this world, it's no surprise that home renovation costs can get seriously out of hand in the wrong ones.
Whether you want to knock down a wall or put one up, install some wiring or fix a window, erect a low cost shed or build a jacuzzi in the back garden, there are, fortunately, ways to prevent costs rocketing. What's more, a skilfully done renovation can pay off as an investment, increasing the value of your home substantially. It all starts with sensible, smart budgeting from the off; here's how to avoid spiralling home renovation costs in 5 IDEAL steps.
CHECK THE SUCCESS RATE OF PLANNING PERMISSION IN THE LOCAL AREA
If you're purchasing a home to renovate and resell, particularly if you're a first-time buyer, then it's imperative that you play the long game; you must look for the potential that the property could offer you in sell on value later down the line. 
Make this assessment by asking a few simple checks; you should assess the size of the rooms and ask if they could be extended; also consider if the garden big enough for an annexe or other extension; and, if the criteria is met on these, check if there's a high success rate of planning permission in the local area. If all the boxes are ticked, then the property's potential for renovation and value accrual is huge.
Of course, when renovating a home you must make sure that any updates you make match the house and its exterior's overall aesthetic. Get the tone wrong and you risk decreasing the value of the property.
SEEK THE EXPERTISE OF A CHARTERED SURVEYOR
Once you've found a house that you consider suitable for your project – or, equally, you're considering your current property for renovation – then you should get in touch with a chartered surveyor as a matter of priority. Without their expertise, it would be foolhardy to begin any work.
A chartered surveyor will make an assessment of the property for structural issues that may be lurking, unbeknownst to you, and warn you against issues which will have those costs spiralling (and potentially, create obstructions to project completion).
That's not all your trusted surveyor will do. They'll also be skilled at spotting the risk of rodent or bug infestations, damp and mould, and drainage problems. The surveyor will offer you a building report which will let you know what potential issues you may encounter, and again, offer suggestions of their own, or of their team. Knowledge is power in the renovation game, make no mistake.
CONSIDER SECOND & THIRD OPINIONS
And because knowledge really is power when updating your home, it might be sensible not to allow one chartered surveyor to monopolise that knowledge. Instead, it's worthwhile to call in an additional surveyor and structural engineer, for second or third opinions, should you have room in the budget.
Although this extended consultation represents a significant outlay before your project is even off the ground, enlisting the help of additional opinions will mitigate the risk of hidden costs later down the line.
DIY, BUT KNOW YOUR LIMITATIONS
Finally, some good news; not every aspect of your home renovation needs to involve the hiring of expensive labour. Often, renovations can be carried out on your own or with your partner, and a whole team of structural engineers will not be necessary, dependent, of course, on the nature of the work you're doing.
More intricate tasks certainly do need outsourcing. If you are installing wiring or plumbing, for instance, then it's heavily advised that you employ a professional. Should you just be knocking through a wall yourself or repainting, though, then you could potentially do this without assistance, as long as suitable caution was exercised.
As with any renovation or remodelling project, it is important that you are careful and exercise complete adherence to government guidelines and safety regulations at all times so as not to endanger yourself, your friends or family, neighbours, or those who live in the home. Many renovation projects can be completed cheaply at home, so it's not always necessary to have a team, and by doing that you significantly undercut costs – but as with everything construction related you must know what you are doing and take good care.
LIVING IN A MATERIAL WORLD
One area of home renovation which often leads to spiralling costs is the purchase of materials. This is, in part, down to the fact that such items experience huge fluctuations in value, rising and falling in cost because of the to-and-fro of supply and demand.
To mitigate this, to stay within budget and to keep costs from spiralling, consider deploying used, reclaimed or repurposed materials where possible, particularly from items within your own home which aren't currently being used to their full potential. In doing so, you'll not only protect your bank balance, but you'll be helping the environment too.