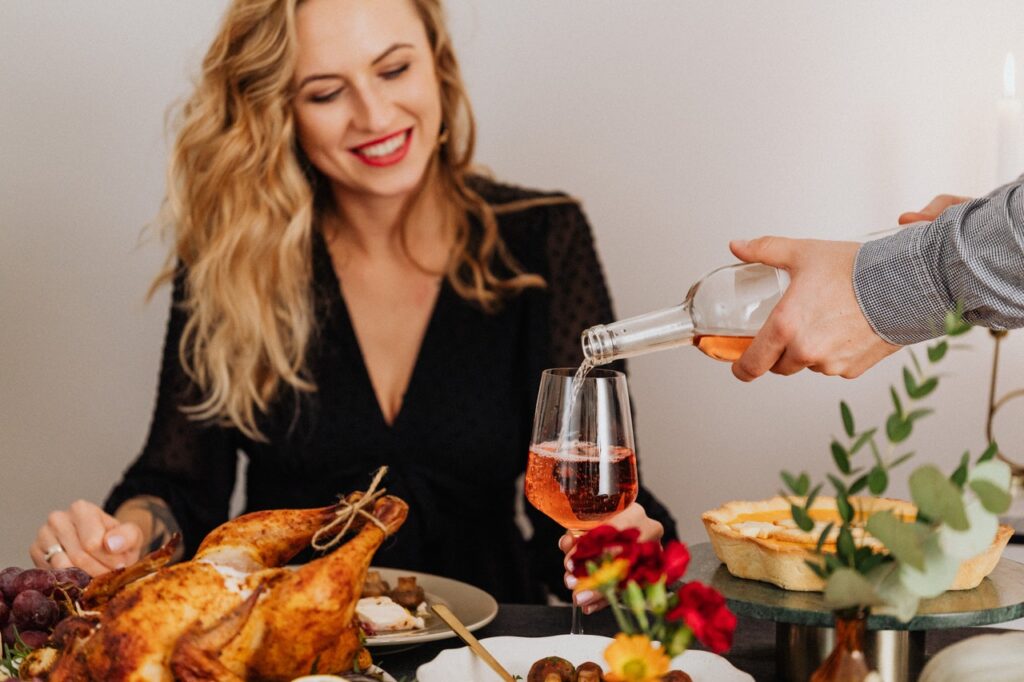 Following the UK's first lockdown, Alcohol Change reported that the nation had been drinking more, with over a quarter of respondents agreeing that they had hit the bottle harder whilst staying home to save lives. Just 9% said they'd been consuming less.
Whether you're doing Dry January or not, we think it's safe to say that many of us are keen to fall in the latter, 'less' camp in the future. If this month's abstinence has given you pause for thought and helped you re-evaluate your relationship with alcohol, then that can only be a good thing.
For many keen to cut back rather than out, there are ways you can enjoy a drop in a responsible, sustainable way, without the crushing hangovers, regret over spending and nagging concern that you might be doing yourself some damage.
Fall back in love with a glass of wine over dinner or the occasional pint with pals, with this IDEAL guide on how to drink less wine but enjoy drinking it more.
SPEND MORE ON LESS
A simple mantra to follow, but one which will improve your enjoyment of a drop hugely – spend more on less. Indeed, when it comes to buying wine, in particular, you have to think about how much you're actually spending on the wine in the bottle. Interestingly, a whole load of other factors, like logistics, packaging and duty, come into play, and this is more pronounced in cheaper wine.
As Fiona Beckett points out in the Guardian "the more you pay for a wine, the more goes on the liquid in the bottle. There is 31p-worth of wine in a £5 bottle, compared with £1.43-worth in a £7.50 one." If you're approaching things from a purely economical perspective, it makes sense to spend more on a premium drop, don't you think?
But how much should you spend on a 'good bottle of wine?'. Well, that is much debated and ultimately depends on your budget. However the general consensus is that you should avoid spending less than £7-£10 on wine, if you intend to savour it.
Avoid those big corporations making gallons of cheap booze by the dozen. Instead, get more bang for your buck and more bounce for the ounce by spending more money on better quality wine – your taste buds will thank you for the investment and you'll cultivate a healthier attitude to the stuff.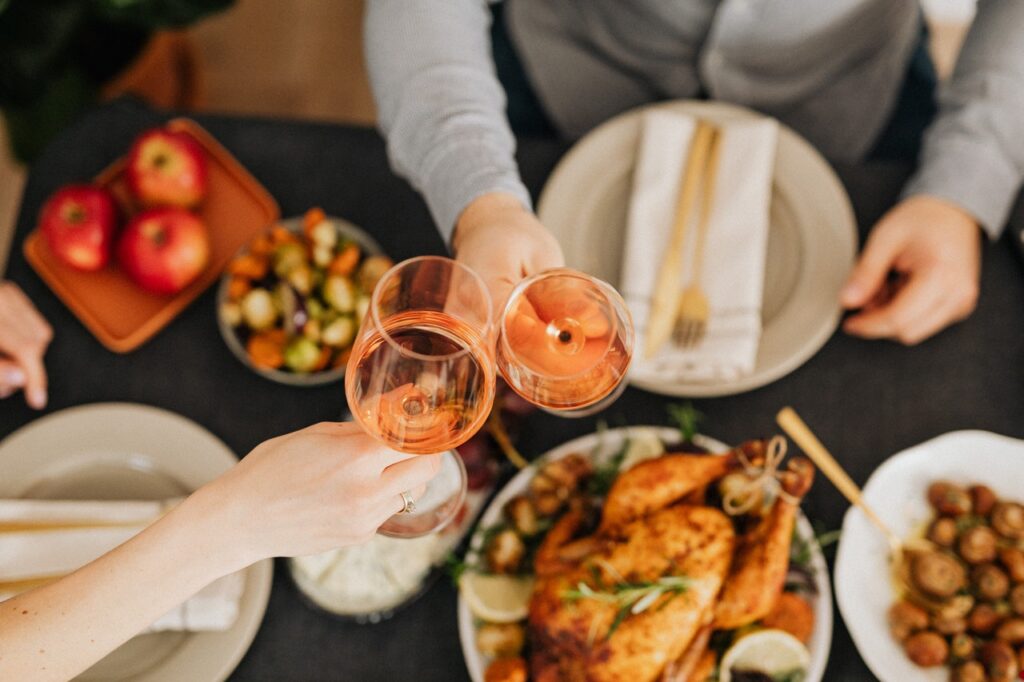 BROADEN YOUR VINE HORIZONS
We're as guilty as the next wine lover; we get intimidated by some of the more unpronounceable bottles of plonk, and we once again resort to an entirely serviceable bottle of Casillero Diablo. Job done.
But there's more to wine than Cab Sav and Pinot, and the aromas, flavours, textures and finishes are complex and hugely varied. By playing it safe, you might be missing out on a grape or producer which suits your preferences to a tee.
If you're keen to drink less but enjoy drinking more, then endeavour to discover more about the rich variety of the wine world, helping you better determine the difference between various types of wines available on the market and find your own niche in the process.
One of the best, most sociable ways of broadening your vine horizons and find fine wines you actively enjoy is by visiting your neighbourhood wine retailer. The guys and gals at your local wine shop will likely be knowledgeable and oh-so passionate, and will inspire you to think about your next drink in a whole new, appreciative light.
TRY LOW ALCOHOL WINES
Speaking of broadening your wine horizons, the once-unimaginable is now very much mainstream; modern day low and non-alcohol wines actually taste pretty good!
Indeed, low alcohol doesn't mean low on flavour, and too much alcohol can, in fact, be a bad thing. Michele Padberg, co-owner of New Mexico's Vivác Winery told winemag.com; "If the alcohol dominates, it kills the layered complexity of the wine.''
Interestingly, to be classified as 'wine', the ABV should generally be between 8.5% and 17%, with 'low' alcohol anywhere in the single digits.
That said, certain grapes and styles of wine are better suited to being either low alcohol or free of alcohol, so do be discerning with your purchase. Generally speaking, fizz, rosé and white wine is far preferable to red wine in this field. A couple of our favourites include the Co-Op's Vale dos Pombos Vinho Verde (9.5%) and Forrest the Doctor's Sauvignon Blanc (9.5%), available in Waitrose.
In terms of enjoyable alcohol-free wine, Morrisons stock an excellent sparkling, McGuigan Zero, costing £5, whilst Nosecco (available on Amazon, has also gained a cult-following amongst fizz fans.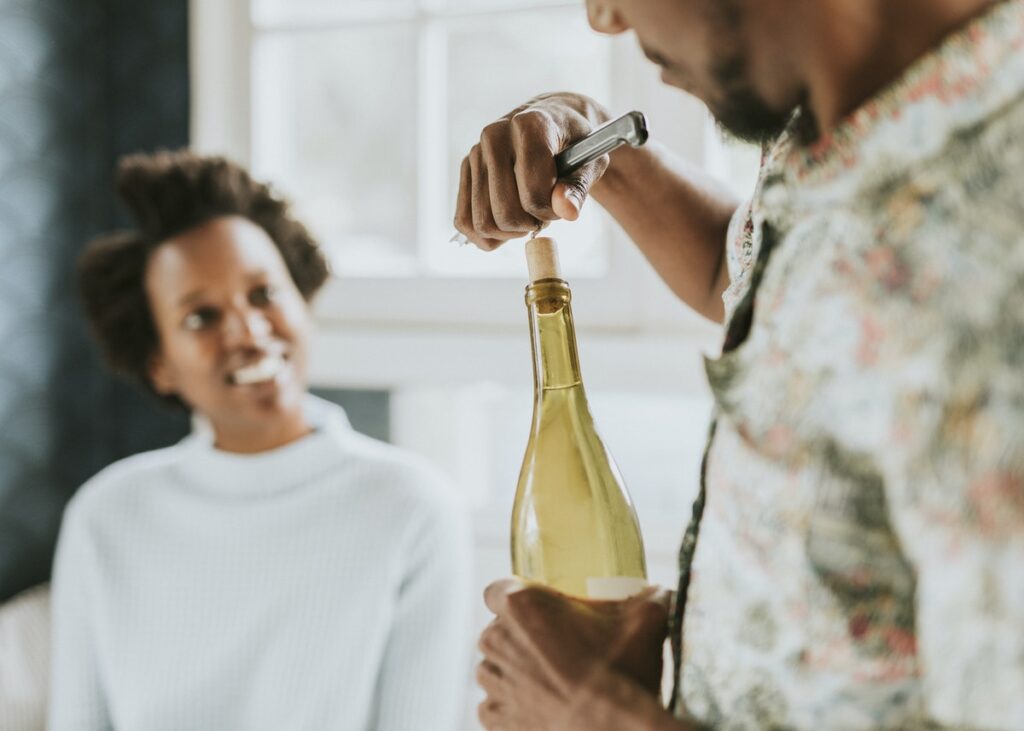 INVEST IN STORING & PRESERVING
We've all been there; we fancy a glass but end up polishing off the bottle, so it doesn't 'go bad'. Though admittedly we perhaps just wanted to get drunk, this excuse does hold some validity; as wines comes into contact with air, it oxidises, easily spoiling and often ending up tasting pretty vinegary after a couple of days. You don't want that.
Whilst recorking (or, increasingly, rescrewing) keeps your wine from oxidising for a few days, if you're really serious about your wine, then consider investing in a vacuum pump (Vacuver is a popular brand) which keeps wine fresh for around a fortnight. Alternatively, and on the more expensive side, you could invest in a stopper which uses 'inert gas preservation' favoured by restaurants and bars, which ensures longevity for months.
If you're to truly savour your wine, also consider a dedicated wine storage cabinet or wine wall, which is able to hold your bottles at the ideal temperature (5 – 10°C for white and 10-20°C for red) and at a humidity of 70% in order to preserve its longevity. 
LEARN TO PAIR WINES WISELY
Many wine lovers keen to cut down on their drinking follow a simple rule; only drink with dinner.
Hey, it could be worse; it's well established that most wines taste better than food. If you're not sure how to pair wine with food astutely, to maximise the flavour of each, then a brilliant book to buy is 'Which Wine When' by wine expert Bert Blaize and food guru Claire Strickett. It's full of brilliant wine matches for the meals we all enjoy every day.
Give it a read and try out some of the pairings. Trust us; they work! And the best bit? The next time you go to a restaurant, you'll be able to navigate the wine list confidently.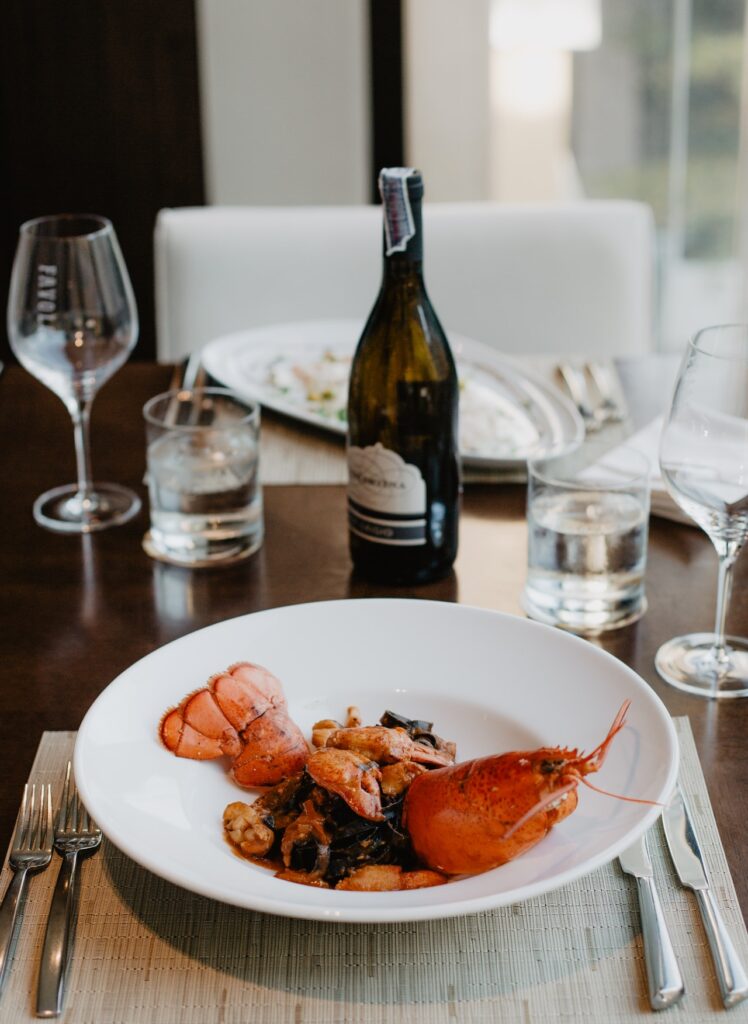 INVEST IN SOME GOOD WINE GLASSES
Fine wines deserve fine drinking vessels. Sounds a little snobbish, don't you think? After all, it's the wine that matters, right, not the glass? However, while you don't have to spend a fortune on quality crystal, investing in some good wine glasses does, indeed, enhance your drinking experience, allowing you to slowly savour and appreciate the wine, rather than just glugging it back.
The shape of a glass can significantly affect the way you taste the wine, and different wine glasses are shaped specifically to accentuate the defining characteristics of the drop you're drinking, directing the wine to the key areas of the nose and tongue where they may be fully enjoyed.
A simple way to test this is with a bottle of prosecco. Pop open some bubbly (we thought you'd never ask!) and drink some from a champagne flute. Then, try the same drop from a normal wine glass – it will taste completely different. This is because when you drink from a wide rimmed glass, you lower your head. However, when drinking from a narrow rim glass you tilt your head backwards. The position of your head changes where the wine hits your tongue and taste buds. Fascinating stuff.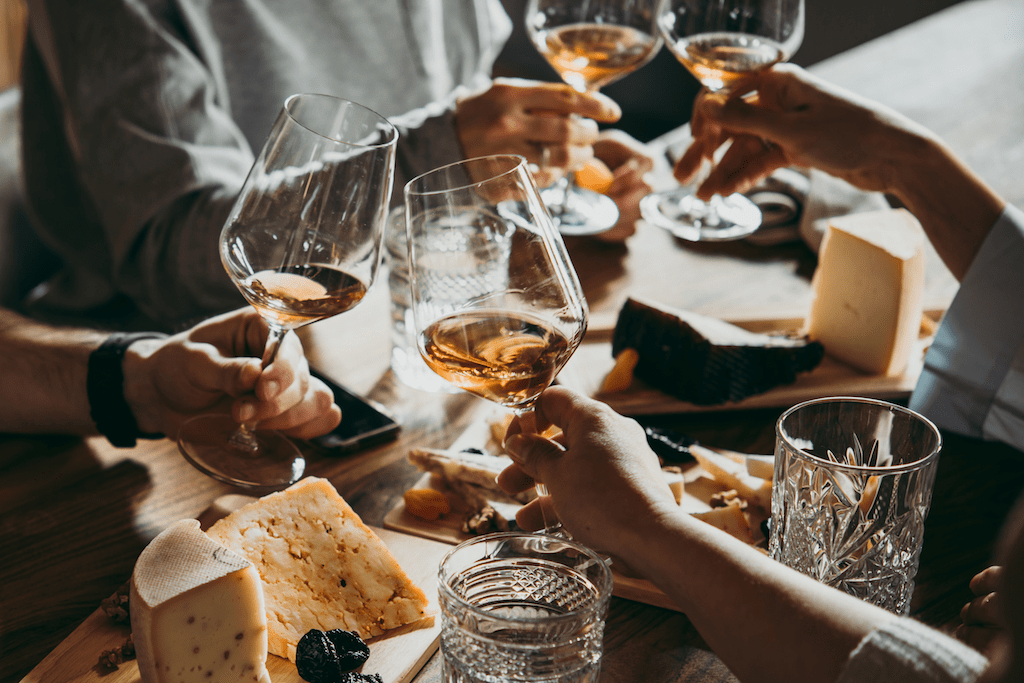 UP YOUR KNOWLEDGE
Consider an online sommeliers course to really expand your appreciation of this delicious discipline. Decanter reports that Burgundy's wine council recently revamped it's e-learning modules, helping you become an expert in just 90 minutes. What's more, it's free for all, and comprises four twenty-minute modules, with a quiz at the end.
There's always the option of signing up to do longer online courses like that of the University of Adelaide's 'World of Wine: From Grapes to Glass'. This popular course has seen tens of thousands sign up for it worldwide. What's more, it's free, too! You do have to pay to get your certificate if you wish to show others that you've completed the class, however.
If you're still thirsty for more, and want to get to grips with the essentials, here's our beginner's guide to understanding wines. Cheers!