Stop what you're doing. Stop where you're scrolling. Stop who you're swiping. This always-on, always-in-demand and, ultimately, always distracted way of living is doing you no favours. How do we know? Because it's not doing us any favours either, particularly in a time of global turmoil and turbulence.
Life in 2022 can feel relentlessly challenging, and the temptation can sometimes be strong to reach for the quickest fix for your troubles, whether that's the pacification that a screen provides or the escapism of a stiff drink. But tough times call for something more measured if you're to face them down with composure and confidence.
With that in mind, here are some tips on how to look after your mind and body in a wholesome, holistic way.
Cook More & Eat With Friends
Cooking at home helps both mind and body in a wide variety of ways.
For starters, cooking each night is a little act of self respect and self care that goes such a long way to informing your overall quality of life. Doing so means you can control what goes into your meals, and embrace a good dose of healthy eating in the process. Indeed, studies suggest that home cooking is the most important ingredient in a nourishing and balanced diet, as people who frequently cook meals at home eat healthier and consume fewer calories than those who cook less.
And the benefits don't stop there; cooking not only makes us eat healthier, but it can also boost our mental health. You also get to give your brain a little workout, learning new techniques, skills, ingredients and dishes.
Indeed, as counsellor Nicole Lambert of Movement Counseling Services told Bustle, "Cooking helps mental health in that it can be a creative outlet. It's a way to channel energy, can be used as a distraction, help build mastery in a skill, and a way to express emotions through a different medium."
We couldn't agree more.
The good news from one recent study is that more than a fifth of Brits are now cooking every meal from scratch, compared to just one in eight before the COVID crisis. Another study found that since the pandemic, families are making more time for meals, with almost one third preparing dishes themselves at least four times a week.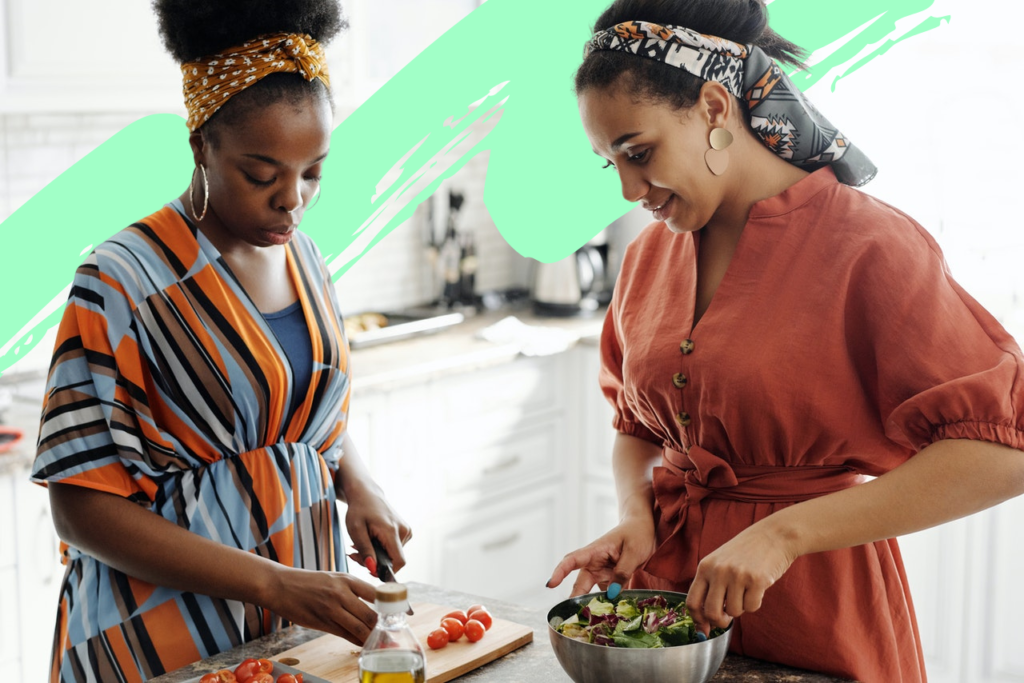 This is great news for our collective mental health and wellbeing during trying times, and sitting down at the table with friends and family for a nightly meal has been shown to increase happiness and help alleviate depression. On the flip side, regularly eating meals alone is the biggest single factor for unhappiness; wow!
But what exactly should you be cooking? Firstly, of course, what you enjoy making and eating. Aside from that, when you're cooking, try to engage deeply with the seasons, which can be as grounding as it delicious.
What's more, generally speaking, when food is picked in its prime and doesn't have to travel far, it boasts its maximum potential, nutrient wise. Some have even suggested that produce which is in season boasts particular nutrients that the body needs for that time of year, such as summer fruits and their particularly high fluid and sugar content; ideal for replenishing you in the warmer months. Food for thought, indeed.
A Wellbeing Supplement Boost
Let's make this clear; as the NHS states, there is no substitute for a healthy, balanced diet, and most people can get all of the vitamins and minerals they need from one.
Accordingly, supplements are generally used primarily to address nutritional deficiencies, with Vitamins C and D, calcium, protein and omega-3 fatty acids some of the most popularly taken. But in recent times, a shift has occurred, with interest rising in the world of wellbeing supplements, taken with the goal of maintaining mood, boosting energy and reducing stress.
The wealth of supplementary products currently on the market can get a little confusing, to say the least. With the aim of targeting any nutritional elements you might be lacking or areas of your life you feel could be improved, personalised vitamins formulated just for you aim to provide some precision.
We particularly love Vitl's 28-day Personalised Vitamins Pack, which are tailored to your unique health and wellbeing goals. Indeed, it feels like these guys genuinely care about your health. Just take a short questionnaire on their website, and the company will send you a personalised box in the next few days. Take a strip per day (neatly labelled by the day) after a meal and prepare to live life better.
Alternatively, pick their Mind & Body pack, which contains pre-selected vitamins designed with your digestion, detoxification, brain and heart health, and sleep in mind.
The supplements supplied in this pack, which include a probiotic to keep your gut healthy and a supplement that's loaded with extracts like ashwagandha and 5-HTP to support psychological function, which in turn may help you sleep better (more on that later), really is a holistic approach to wellness that we're fans of.
Moreover, this vitamin pack has the same look and feel as the personalised pack but doesn't require the online quiz. What could be a more simple way to support your mind and body than that?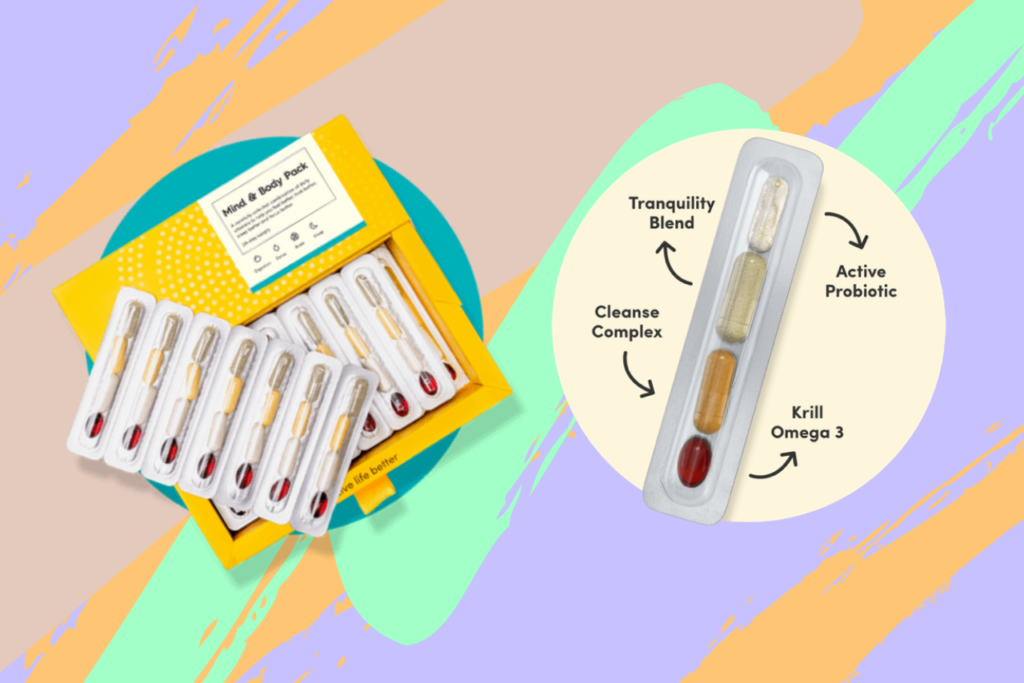 Step Into Nature
The UK's leading mental health charity, Mind, recommends reconnecting with the natural world in order to reduce stress and improve your wellbeing. They go on to list several ways in which nature can benefit your mental health, including mood improvement, reduction of stress and anger, and helping you feel more relaxed. And that's what you're here for, right?
Reconnecting with the natural world needn't mean undertaking an outward bounds, 7 day hike which Bear Grylls would struggle to complete, but rather, simply making the time to spend a few moments outdoors each day. Now the weather is warming up and the evenings are getting lighter, why not endeavour to take your lunch break in a park or enjoy a brisk walk after work through some greenery?
According to Walking for Health, a good walk can lift your mood, boost self-esteem, and improve sleep quality. Pair this with the physical benefits brought on by fresh air and exercise, and you should need no more encouragement to embrace the outdoors.
But encourage more we shall; research published by Cornell University in 2020 found that even 10 minutes in a natural setting can lessen the effects of both physical and mental stress. Every little helps!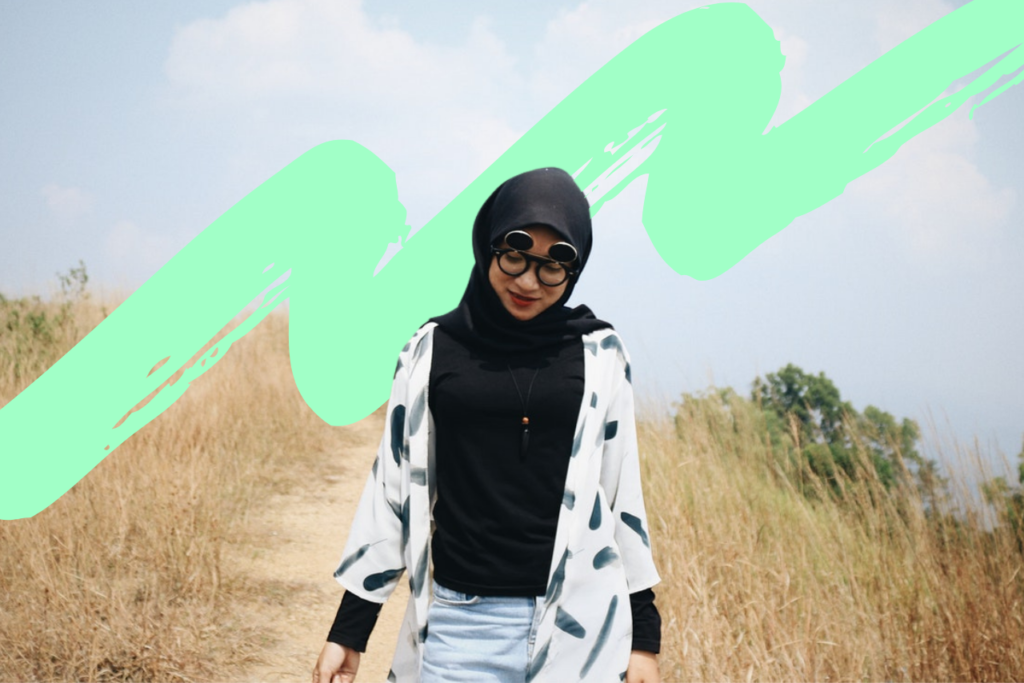 Healthy Sleeping Habits
For all too many of us, feeling sleep deprived is sadly our modus operandi. Ask a room full of adults whether they're satisfied with the quality of their sleep and we'd wager you'd be met with dissenting, drowsy voices from every corner.
Study after study reveals that over a third of Brits aren't getting enough sleep. In fact, as Time reports, a study of 13 countries has suggested that those living in the United Kingdom are the most exhausted of all, with 37% dissatisfied with their daily zeds.
Without enough sleep, your brain and body won't function as it should. Sleep is a powerful thing; when you're sleeping, your brain gets rid of information you no longer need, freeing up brainpower for the details and memories that matter. On the flip side of the pillow, sleep deprivation interferes with productivity and memory (interestingly, too much sleep can also affect your memory negatively).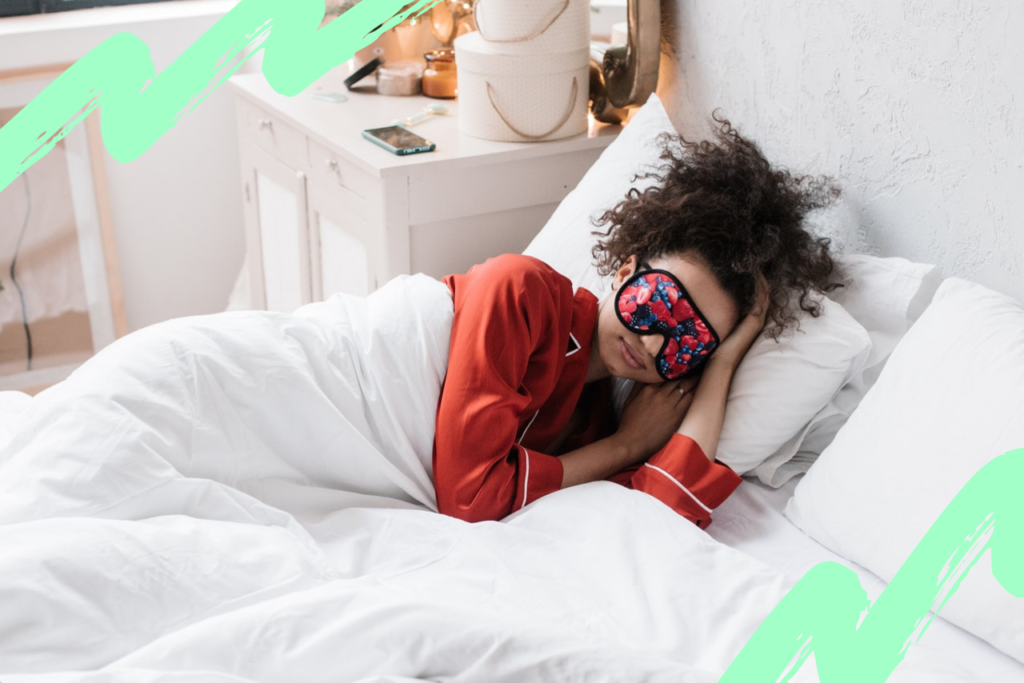 That deprivation can make you irritable and stressed, impacting on your relationships and overall outlook on life. According to a study from UC Berkeley, folk who are regularly sleep-deprived feel more isolated and are less likely to engage with others, avoiding close interaction in much the same way as those suffering from social anxiety.
It's not only in the mind. When you sleep, you give your body a chance to rejuvenate itself, too. Conversely, regularly skipping sleep can negatively impact your immune system. Sleep deprivation decreases your body's ability to fight infection and can alter the 'hunger hormone' ghrelin and increase the risk of obesity, and can also increase the risk of medical problems such as heart disease or Type 2 diabetes.
To avoid these risks, most healthy adults should aim to sleep 7 to 9 hours a night. To limber up for a quality night's sleep, let us direct you to our article on some pre-bedtime habits that will improve your sleep.