Mary Janes never really went out of fashion but they have officially made a full comeback for the SS22 season. Indeed, forever classic Mary Jane shoes should be a staple in any shoedrobe. Since they can be paired with so many fits, including day and night looks, they are the perfect shoe choice for Spring/Summer. Let's explore how to style this current footwear trend.
What Are Mary Jane Shoes? 
The basic design of the Mary Jane shoe consists of a type of ballerina flat with a strap over the top of the foot. Since the original designs were so popular, Mary Jane shoes have continued to evolve and now offer a number of variations to appease all types of fashion lover. 
On today's trending catwalks and Insta feeds, you'll see plenty of platform Mary Janes and chunky Mary Janes, adding some height to the traditional style and coordinating seamlessly with the current noughties trend. As well as this, many fashion influencers have been showcasing just how adventurous you can be with a pair of Mary Janes, wearing this trending fashion shoe in a number of bold colours and prints. 
How To Style Mary Janes 
Since these shoes are the hottest trend of this season for footwear, it's important to know the various ways in which to style them. Although you may think these are relatively cute shoes, there are also many variations in which you can explore your alternative side. Here are a few ways you can dress your Mary Jane shoes.
Preppy
If you fancy channelling your inner Blair Waldorf, Mary Jane shoes are the ideal fashion footwear choice. Pair some heeled Mary Janes with a cute plaid skirt, some lace socks or stockings and a collared shirt and jumper for the ultimate polished preppy look.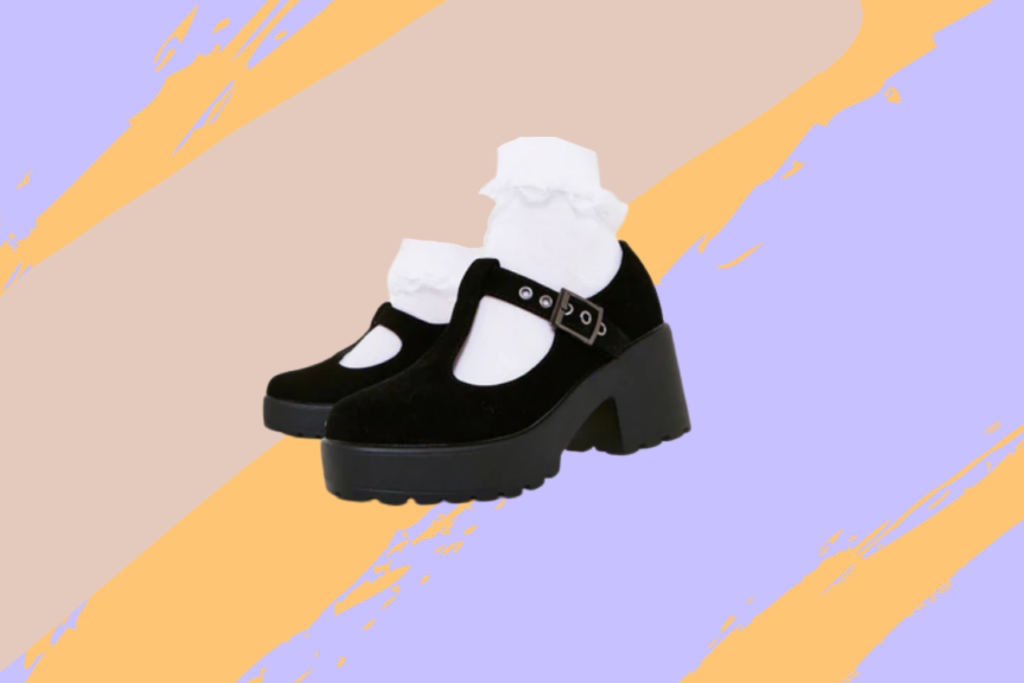 Office Attire
For smart business or office attire, Mary Jane shoes are perfect for keeping your look classic and smart. A formal flat or slightly heeled style paired with some wide leg trousers or a pencil skirt and tights, would be perfect for your daily office style. Whilst they look clean and smart, these stylish shoes are also incredibly comfortable and durable too! 
Alternative Street Style 
As well as current designer and high street fashion brands boosting the popularity of the Mary Jane shoes, alternative street-wear scenes are adding their touch to this trend too! This includes alt-girls, E-girls and fans of Lolita fashion, the latter of which "emerged in Japan during the 1990s as a radical form of street style born out of the Japanese taste for Hello Kitty cuteness", explains the V&A.
Since there are so many variations of this popular shoe design, they can be styled to match perfectly with many looks. With a bolder colour like a pop of pink, Lolita fashion girls will love pairing their own Mary Janes with playful lace, frills and cute heart prints.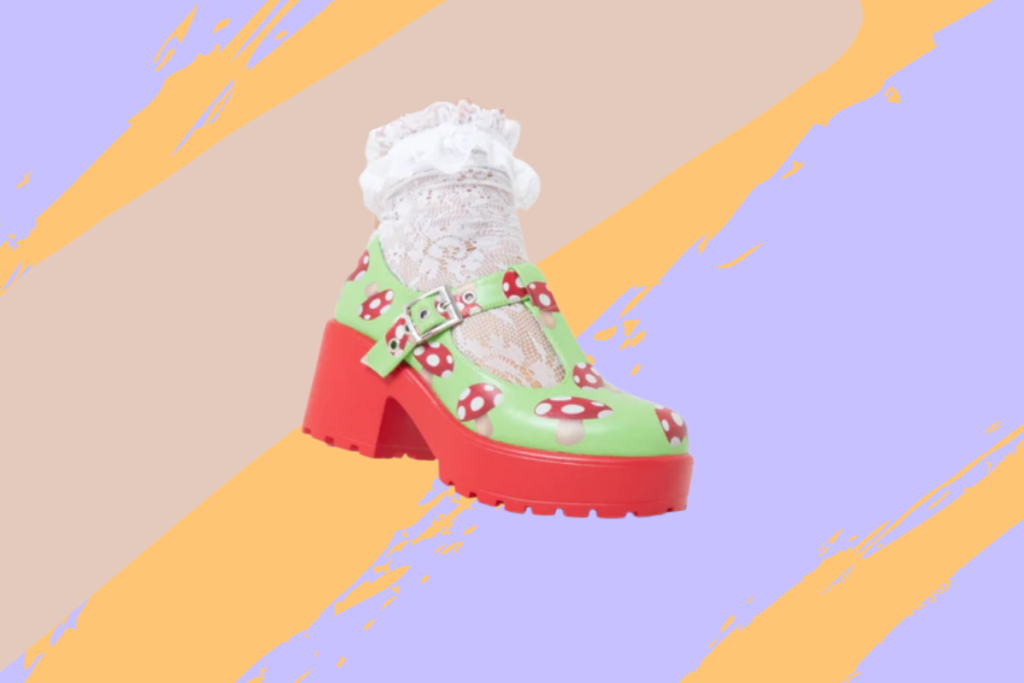 Mary Janes And Mini Dresses 
Since the summer season is heading our way, why not pair your new Mary Janes with a cute  summer mini dress for a fresh look. Since you can choose between flat and heeled styles, these shoes are perfect for taking you from summer days to summer nights.