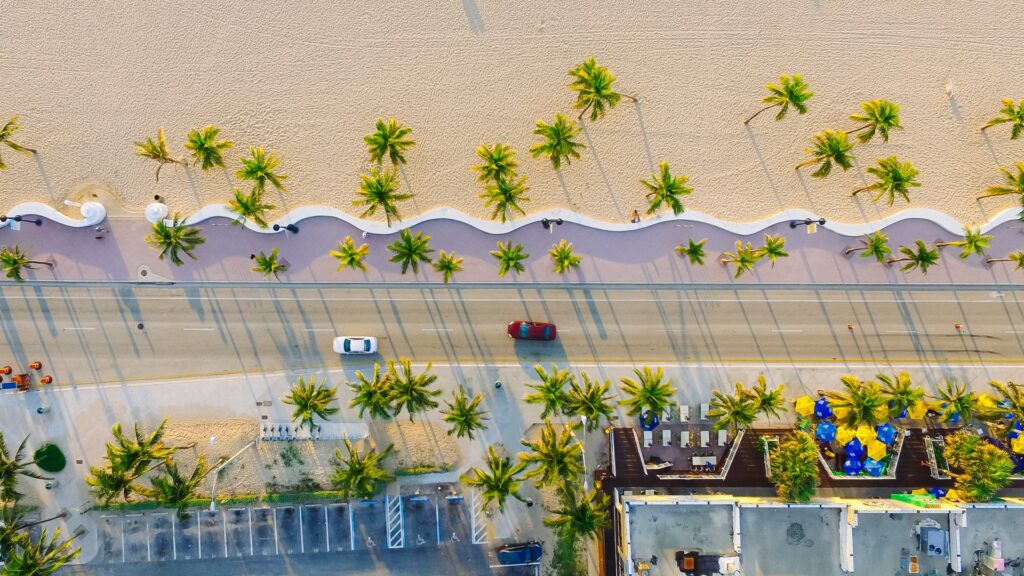 Ideal for planning the perfect vacation trip to the Sunshine State.
We'd all love to shove some T-shirts in a rucksack, sling it over our shoulder and slam the door behind us with nothing on the itinerary but an intention to explore the world. And sure, while there is definitely a certain charm and excitement in spontaneous trips, the reality is that in the modern world, planning and preparation are vital if you're to enjoy a place to its full potential.
Nowhere is this truer than when you're planning a trip to the US' proud Sunshine State, Florida. Here, cultures coexist and collide, natural beauty rubs shoulders with heaving metropolis, and a single fork in the open road could lead you either to paradise or purgatory. Yep, in a place this large and diverse, precise, meticulous preparation is everything. To set you up for your journey, here are 4 beginner's travel tips for Florida, USA, IDEAL for planning the perfect vacation trip to the Sunshine State.
CHOOSING YOUR DATES WISELY TO AVOID THE CROWDS & HEAT
Florida is the second most visited state in the US, and grosses a whopping $112 billion in tourism revenue each year. The theme parks and the beaches of Florida are the main draw for visitors, of which there were a record breaking 127 million last year. Though this is testament to the quality of holiday on offer in the Sunshine State, it's also a warning about the crowds.
Yep, the key attractions in Florida get busy (biz-ZAY) with the winter and summer seasons most popular. The former, in particular, is peak tourist season, as skies remain blue but humidity is lower, while summer sees scorching temperatures but still plenty of crowds as the school holidays in the States run from June to the middle of August.
Therefore, some of the best times to visit Florida to avoid the crowds include Spring, though not during Spring Break (mid March), or Fall, when children have returned to school. Do be aware that Hurricane Season runs from June to November, with September the peak month. By November, frequency has lowered, making the eleventh month an ideal one to visit.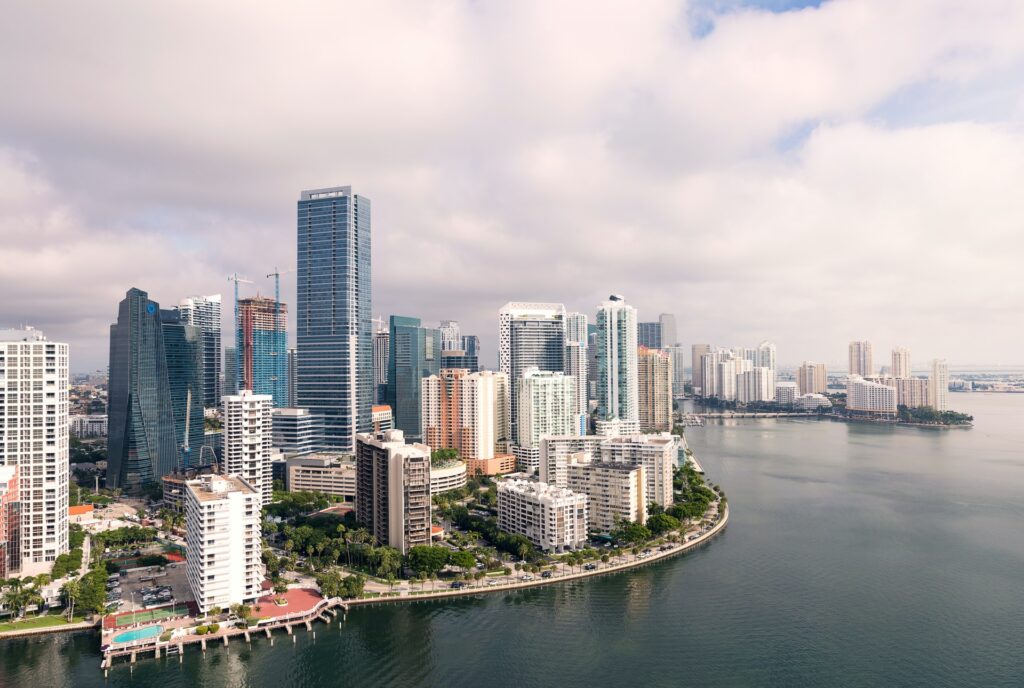 WEATHER WISE
Hurricane season! Aaaarrrgghhhhhhhhhhhhhhhhhh. Regular, raucous storms happen from June to November, but reach their crescendo between August and October, so it's worth planning your trip accordingly.
So, if you're planning to visit cities which sit on the coast during these three months, in particular, do exercise a good degree of caution. Hotels offer Hurricane Guarantees in the state, meaning if there's to be a big weather event, you'll get a refund should you choose to cancel your booking; check if your hotel provides this option prior to booking. If you are concerned about hurricanes, Orlando sits inland and is considered one of the safest places in the State in terms of weather events.
Should you have your heart set on the beach and want to avoid hurricanes and the crowds, we particularly love some of the smaller destinations snuggled into the Gulf of Mexico in Florida's North West.
The offseason in gorgeous Destin, which is famous for its stunning white beaches, for instance, runs from November to March, and remains hurricane-free and peaceful during this time. That doesn't mean you should be concerned about the temperatures and what the weather will be like in Destin, Florida, during this time; highs in the mid-twenties are common.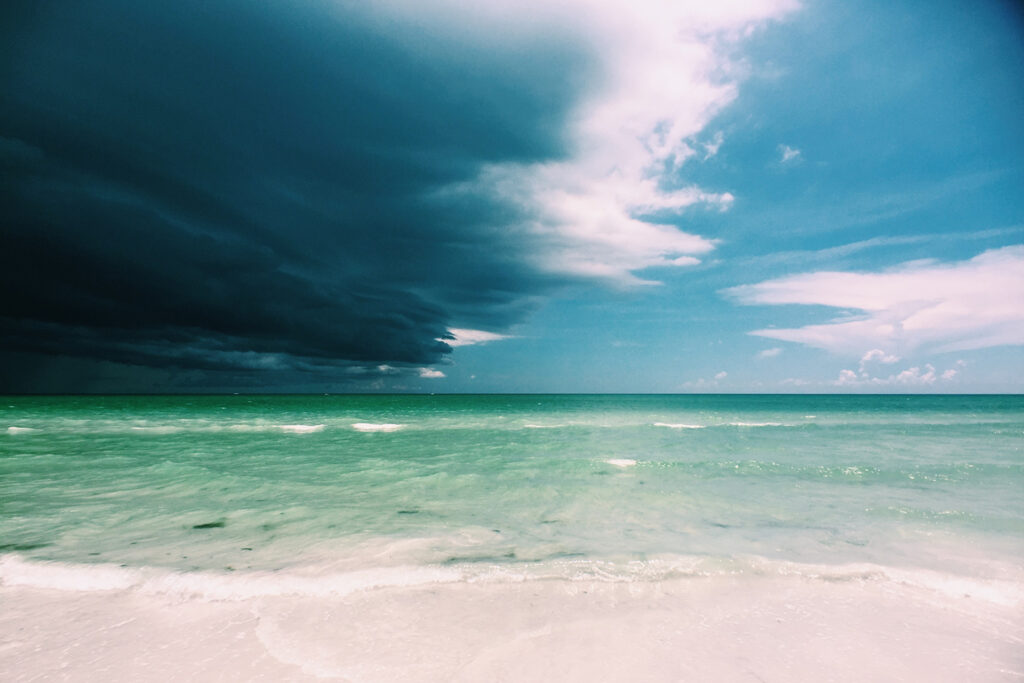 NATURAL FLORIDA
While Florida has an abundance of manmade attractions and bustling big city scenes, nothing quite beats the breathtaking natural beauty on offer in the Sunshine State. Indeed, to visit Florida and simply head to Disney World, the Kennedy Space Centre, Miami Beach and Universal Studios would be to overlook the gorgeous, untouched splendour of the place.
Instead, consider a road trip through Florida to truly appreciate its diverse scenery. Florida is home to the third largest barrier reef in the world. Known as the Great Florida Reef, it's protected by two underwater parks, the John Pennekamp Coral Reef State Park and the Biscayne National Park – come here to snorkel, soak up the sun, admire the tropical vegetation, and forget all about the hustle and bustle back on terra firma.
What's more, you can't come to Florida without visiting the Everglades. This national park boasts alligators, dolphins, and manatees, amongst others. From Everglades City in the South, which provides a great base for aquatic exploration in Shark Valley's bio-diverse plains, it's little wonder that this is considered one of the best national parks in the States.
Do make sure you check out Big Cypress National Preserve, home to swamps and alligators aplenty. Perhaps even more striking is Corkscrew Swamp, which contains the largest group of old-growth Cypress trees on earth. Be warned; the Everglades is so expansive, they say you need at a week to see it all. Visit in the dry season (December to April) to avoid the pesky mosquitoes.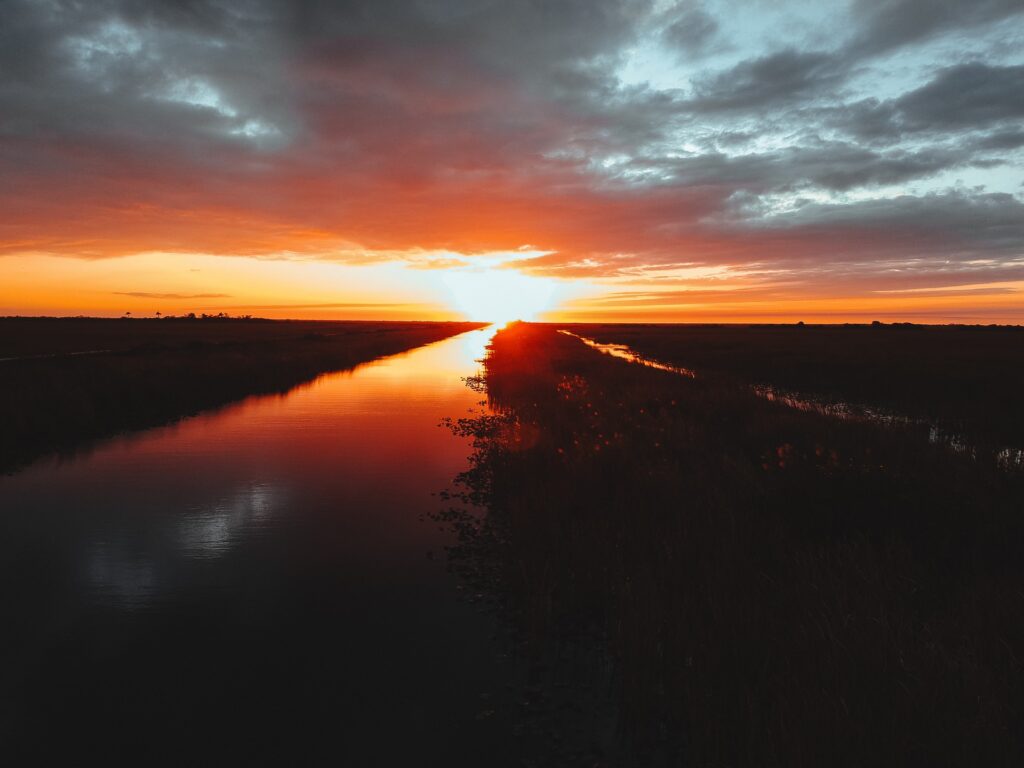 WHAT TO EAT
If you're anything like us, the perfect vacation is often planned around food.
Florida certainly brings its own personality to America's plate; Cuban, Caribbean and African; you can certainly get a better understanding of the cultural influences and history of Florida through its food.
The state is influenced by immigrants from all over the world, but especially the Caribbean, as such Florida is known for Floribbean cuisine – a term coined by chefs to explain their menus filled with Caribbean influences and cooking techniques. 
There are even subdivisions within this, including Latin-Floribbean, Hispano-Floribbean, Afro-Floribbean and Indo-Floribbean, and you'll find a unique style of cuisine showing off these diverse influences all over the state.
What's more, traditional Seminole (a Native American people originally from Florida) cuisine is experiencing a revival, and in the city of Seminole, in particular, you'll find versions of this food. 
Regionally speaking, in the south of the state, Floribbean cuisine reigns supreme, while in the north it's all about Latin flavours. And while the history and cooking in this part of the world is certainly complex, something not so complex is listing some of the most famous foods to try on your trip to Florida, so we'll do just that:
Key lime Pie: Possibly Florida's most famous creation – key lime pie is a dessert made of key lime juice, egg yolks and sweetened condensed milk, all topped with meringue. Key limes are more aromatic than regular limes, with a more tart and floral juice which makes this dessert so delicious and unique. The best place to sample it is in Key West, Florida's southernmost point and just 90 miles from Cuba – where it was invented.
Cuban Sandwiches: Ham, roasted pork, Swiss cheese, mustard and pickles, heated between slices of Cuban bread – what's not to love? It's thought that the Cuban sandwich came from cafes catering to Cuban workers in Tampa, but now this beloved sarnie has spread in popularity all over the State. We can't get enough of it!
Conch Fritters: A Caribbean classic! This monster mollusc is an oversized sea snail and to make conch fritters it's diced up, then dredged in a savoury batter which uses a combination of peppery seasonings. These fried delights are standard in most seafood restaurants in Florida.
Florida Stone Crab: It's all about the claws with these crustaceans. The bodies are relatively small so are hardly eaten, but their claws are considered a delicacy. Stone crab season in Florida is from mid-October through to Mid-may; catch it while you can!
Gator Bites: For the complete Florida experience, try deep-fried alligator served up like fried chicken. You'll find it in the restaurants around the Everglades, in particular. Everglades Gator Grill reportedly does the best in the country.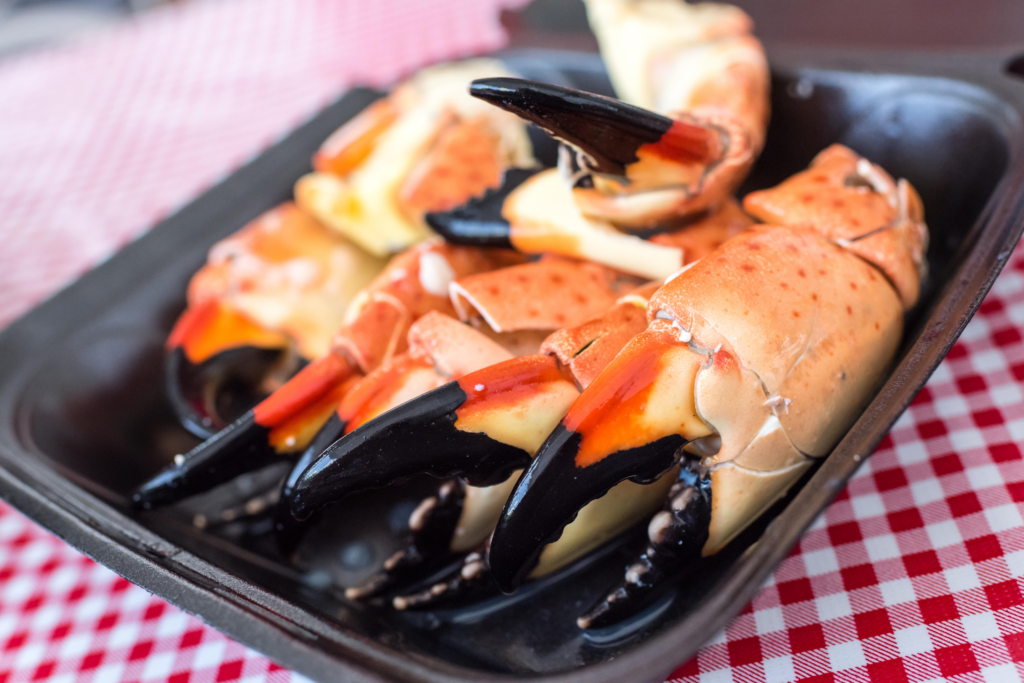 Florida Orange juice: Freshly squeezed Florida orange juice is more than a must-try; you'd be contributing to the state just by drinking it. This is because oranges are a major part of Florida's economy and the state is second only to Brazil in the global orange juice market.
Strawberry Shortcake: Florida is the winter strawberry capital of the world. Parkesdale Farm in Plant City is particularly famous for strawberries and folks travel across the country for a bowl of their world-famous strawberry cheesecake. You should do the same.