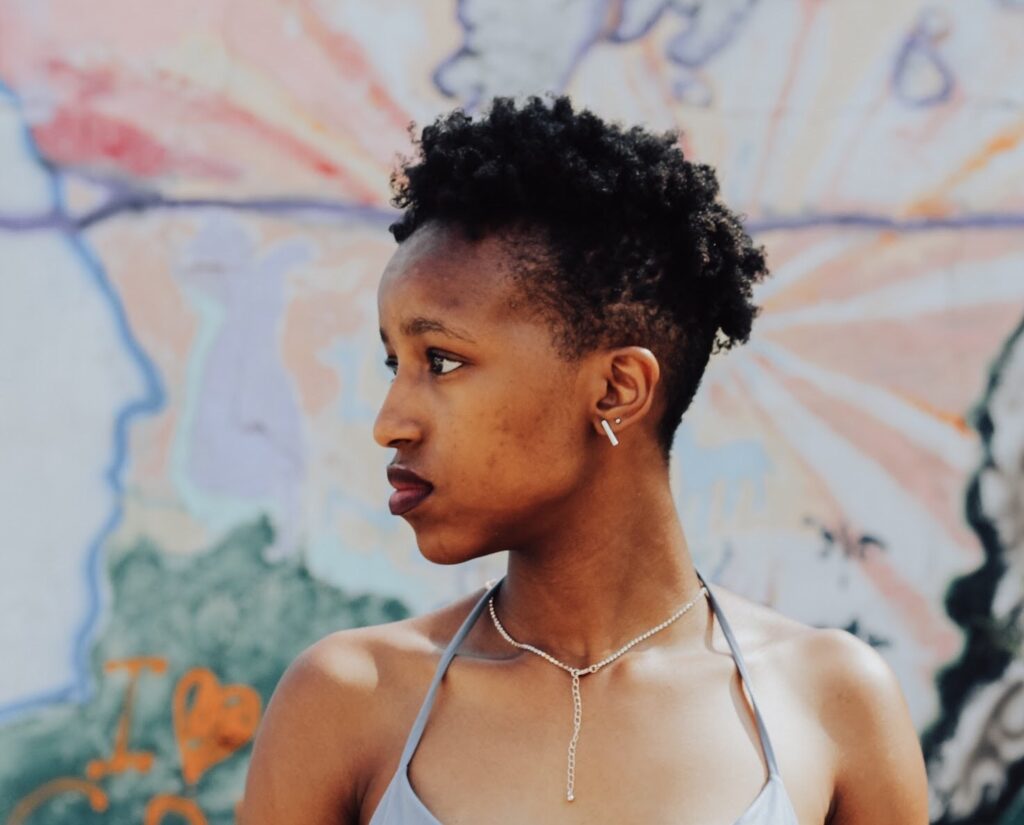 The modern earring game is as off the hook as all those fabulous earrings you see dangling, from, well, their hooks. But don't be cowed by the crazy, confusing world of modern earrings; at heart, they are still one of the easiest ways to add joy to any outfit. It only takes a second or two to put them in, and abracadabra, your outfit is transformed. 
That said, the right selection matters if you're to reflect your personality and sense of style succinctly through your jewellery choices. Let's dig a little deeper into the art of expression; here are 4 tips for choosing what earrings to wear.
EARRING TYPES
Everybody knows their hoops from their studs. If you don't, it's back to earring elementary school for you. However, today there are so many different types of earrings out there that it's worth swotting up on all the terminology when searching for earrings to make sure you're making well informed, accurate choices. 
Of the many options out there, we're huge fans of jacket earrings, where all the action takes place behind the ear – surprisingly subtle but also possessing a big impact. Or, you can choose crawlers that travel up the side of your ear. 
Go further, and consider Bajoran earrings, which are made up from a chain and a cuff, or a threader, usually made from a fine chain which, as the name suggests, threads through your pierced ear. Finally, how about a huggie; that's a small hoop that hugs to the lobe of your ear which makes a big statement.
What we're trying to say is; there's so much variety of earring choice out there now, if you're to make an informed decision, it's best to first get properly informed about what's on the market.
Have multiple piercings? Why wear one earring when you could wear several different styles, getting the best of all worlds, all in one ear.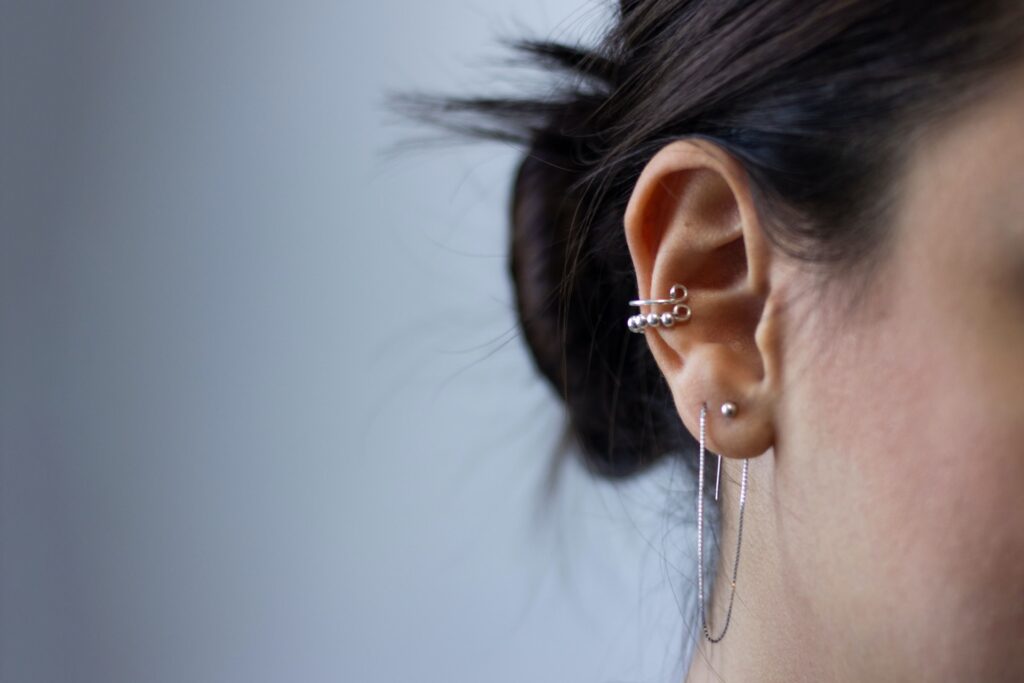 MIX AND MATCH
Up your ear game and mix and match different shapes and colours for a really edgy style statement. When it comes to the earring game, anything goes, so don't be afraid to mix and match. Go for subtle spot the difference mismatch, or have a simple unadorned stud in one ear and a threader in another. The options are limitless! 
CONSIDER THE OCCASION
It wouldn't make sense to wear elegant, opulent earrings to the office every day, nor would it make a good impression to wear gaudy costume jewellery to a formal occasion.
For the most succinct expression of your sophisticated sense of style, keep earrings paired with work outfits simple and conservative, choosing classic studs or understated designs. For parties and special occasions, go for shoulder sweeping statement earrings. Or for a formal occasion, dangling chandelier or drop cluster earrings will look particularly dashing with formal dresses. For nights out on the town, get creative and experiment with bolder costume jewellery chosen to match the outfit and the occasion. It's not just what's in the ear that counts, but how it interacts with your outfit as a whole.
HIGHLIGHT YOUR BEST FEATURES
When it comes to choosing what earrings to wear, it's essential to consider your face shape. Generally speaking, teardrop and chandelier style earrings are great for heart-shaped faces, since they create symmetry by adding balance to the lower part of the face. Whereas, square faces are best complemented by long, oval drop-style earrings and round hoops. The idea here is to soften the angles of the face.
Indeed, the design of the earring can have a huge impact on your look. Studs, for instance, can highlight your eyes while chandelier and drop earrings can accentuate the jawline. Choose what feature you wish to emphasise and select an earring according to this.
THE BOTTOM LINE
When it comes to buying earrings, the rules are there are no rules. But that doesn't mean this thing's a free-for-all. Rather, endeavour to get creative, cool and just a little eccentric, and your earring game will be the talk of the town.