Whether you have toddlers, tots, or teens, they are going to love Barcelona. In fact, the whole family will, because the big BCN has something for everyone, whether you're a football fanatic, art obsessive, food enthusiast or toy aficionado. Or, like us, all four of those things. That said, Barcelona is one of the most visited cities in the world, and skipping the queues and crowds becomes a fine balancing act which requires precision preparation and planning.
Together, with the help of Lugaris holiday apartments in Barcelona, who provide a range of great accommodation for families in the city, you can plan a successful, fun-filled holiday no matter how old the kids are. So, strap on that bum bag, pack a map and some shades, and hit the city hands free; for toddlers, primary schoolers and teens, here's the IDEAL itinerary for your family holiday to Barcelona.
For A Trip With Toddlers
Though it's a vast, busy city, Barcelona is also hugely accommodating to the little ones. Action and animals, which the city boasts in droves, will work to keep them occupied and happy.
Barcelona Zoo
Everyone loves seeing the animals at the zoo but it's particularly fun for the little ones. Zoo Barcelona has specific activities aimed at preschoolers to keep them entertained all day long. Take a tour, tour the animal's habitats, and you'll even get to pet some of them. What's more, there are two playgrounds to enjoy as well.
Aquarium of Barcelona
For water babies, the aquarium has over 11,000 animals in 450 different species housed in 35 tanks. Check out the underwater cave and the other 49 activities in the children's area, and make sure you bring a camera for some photos! Aquarium BCN even has an underwater tunnel where the kids can see all sorts of water creatures swimming around them; the kind of magic they'll remember for years, don't you think?
Ciutadella Park
Ramping up the convenience levels to eleven, that aquarium and zoo we just mentioned are actually both housed within the sprawling Ciutadella Park complex, where the kids can run and play while you relax. Aside from the two key attractions we already mentioned, its 70 acres feature playgrounds, a lake, and a huge fountain. Don't miss the Museum of Natural Sciences in the park for those older toddlers who enjoy their hands-on exhibits. 
Nova Icaria Beach
Barcelona has several beaches, but the best for kids is Nova Icaria because of its amenities. Besides a large sandy beach, you'll find a playground, walkways, restrooms with showers, a sports zone, and a huge restaurant. They also have plenty of ice cream stands and drink kiosks; perfect for the adults, too, then.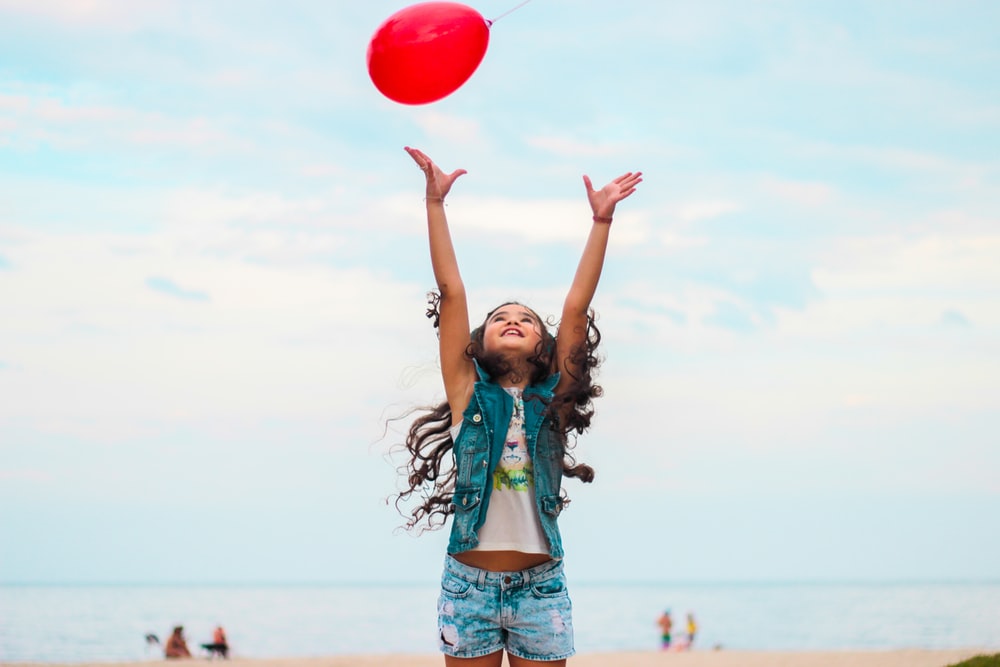 For The Primary Schoolers
Those primary schoolers like to run and have fun, too (as we're sure you're well aware!) but they can also respond keenly to educational elements. Just don't tell them that they're learning, hey?
Big Fun Museum
Anything that has fun in the name has got to be great for the kids, and the Big Fun Museum won't let you down. It is actually eight museums rolled into one, featuring:
The Museum of Madness
Food Art
Alice Through the Looking Glass
Giant's House
Sweets Museum
Upside Down House
The Museum of Illusions
The Guinness Museum
There's even a pool full of bubble balls to play and chill out in. And just to warn the parents, the Guinness Museum concerns World Records, rather than the delicious drink. Not to worry, they do sell Estrella on site!
Tibidabo Amusement Park
Of course, all kids love amusement parks and Tibidabo has something for everyone. For the young'uns, the park boasts over two dozen rides and attractions like a special train, marionettes, and the pony rodeo. They even have bumper cars and a water roller coaster.
Barcelona Bubbleparc
Put the kids in their own protective bubble of fun at Barcelona Bubbleparc and watch them float around in the water (take a seat, and breathe…..). The bungee jumper for kids is a big hit as well and they even have aquaboats and triketracks that the kids will never forget; perhaps they'll be demanding to come back to Barcelona every year after this one.
Hit the Water Park
For some more aqua fun, Illa Fantasia has two dozen slides and three huge pools of crystal-clear water to enjoy. The wave pool is a blast and the rapids are great for those older thrill-seekers, too. You can grab some food and souvenirs while you are there, kick back, and make your own waves.
For The Teens
Teens can be a hard-to-please bunch but in Barcelona, it is pretty easy to find something to pique their interest; it's just that kind of intoxicating, intriguing place. Here's just a few ideas for the teens.
Get Up High in a Cable Car
Barcelona has two cable car rides where you can see the city from way up high. The Montjuïc Cable Car starts at Mirador de l'Alcalde and ends at Castell de Montjuic with several stops along the way, while the Port Cable Car starts at San Sebastian Tower and ends in Miramar Station on Montjuïc Mountain. Choose your poison or better still, try both!
Wax Museum
What a cool place for the kids to enjoy! The wax museum has more than 300 wax figures, including the Star Wars crew, superman and batman, classic and modern musicians, and world leaders. Get some selfies with Einstein, the Pope, and Little Red Riding Hood, amongst others.
Barcelona Bosc Urba
For the daredevils in the family, head over to the coast and climb some trees at Barcelona Bosc Urba. Channel your inner adventurer with over 50 attractions including zip lines, bridges, tree swings, and bungee jumping for the brave and the not-so-brave. There are three different circuits to please both the timid and the extremists.
Hop On Hop Off Tour Bus
There is something for everyone to enjoy on the Hop On Hop Off tours of the city. The double-decker open-top bus takes you to all the popular attractions like Park Güell, Casa Batlló, the Barcelona Cathedral, Turo Park, and over 30 other hot spots.
Something For Everyone
Of course, there are places that everyone will love, since Barcelona has so much to offer. Here are some all-time favourites:
Park Güell
Whether you are a toddler, teen, or senior, Park Güell has a magical quality to it that everyone loves. Get some selfies in front of the whimsical colourful buildings or sitting on the mosaic serpent bench. Don't miss the botanic garden, museum, and the natural forest, either.
The Chocolate Museum
Everyone likes chocolate, right? Even if you don't, the Chocolate Museum is still a fun place to visit while you are in Barcelona. Make your own lollipops, paint with liquid chocolate, and learn the history of the world's favourite delicious treat.
360 Degree Skywalk: Land, Sea & Air
Take a walk through the Gothic Quarter to travel back to the Middle Ages, see the city from a bird's eye view on a helicopter, and take a cruise off the coast. Be sure to bring your camera for this exciting 360 degree trip.
And finally, for dinner, the foodies in the family should check out our favourite restaurants close to Las Ramblas. You won't regret it!