In the ever-evolving world of beauty standards, body positivity, and self-love, one topic that frequently pops up is stretch marks. These little badges of honour, or 'tiger stripes' as they are affectionately called, can bring forth a plethora of emotions, from pride to frustration, and everything in between. 
Understandably, many people harbor mixed feelings when it comes to stretch marks. These unique markings, which can make their appearance on various parts of the body, can evoke a broad spectrum of emotions. Some see them as badges of honor, proud symbols of their bodies' adaptive nature. Others, however, may find them bothersome or unsightly, seeking different methods to minimise their visibility.
Undoubtedly, the discussion around stretch marks is a complex one. Let's dig a bit deeper into what causes stretch marks and how best to contend with their existence.
What Causes Stretch Marks?
Before we can battle our foe, we must understand it. Known scientifically as striae, stretch marks occur when our skin stretches or shrinks quickly, causing the supportive structures underneath (collagen and elastin) to rupture. This rapid change triggers the body's healing process, which, while efficient, tends to leave behind scar-like formations known as stretch marks.
Essentially, think of it as your body trying to keep up with these sudden changes, but in the process, it leaves behind scar-like formations, which we know as stretch marks.
The circumstances that can lead to the appearance of stretch marks are quite varied. Rapid weight gain or loss can prompt their development, as can the growth spurts typically experienced during puberty. Intense strength training, which often involves building muscle mass quickly, can also lead to stretch marks. Pregnancy is perhaps the most well-known cause, with the majority of women developing stretch marks as their bodies adjust to accommodate their growing babies.
In fact, up to 90% of women will face the appearance of stretch marks during their pregnancy journey.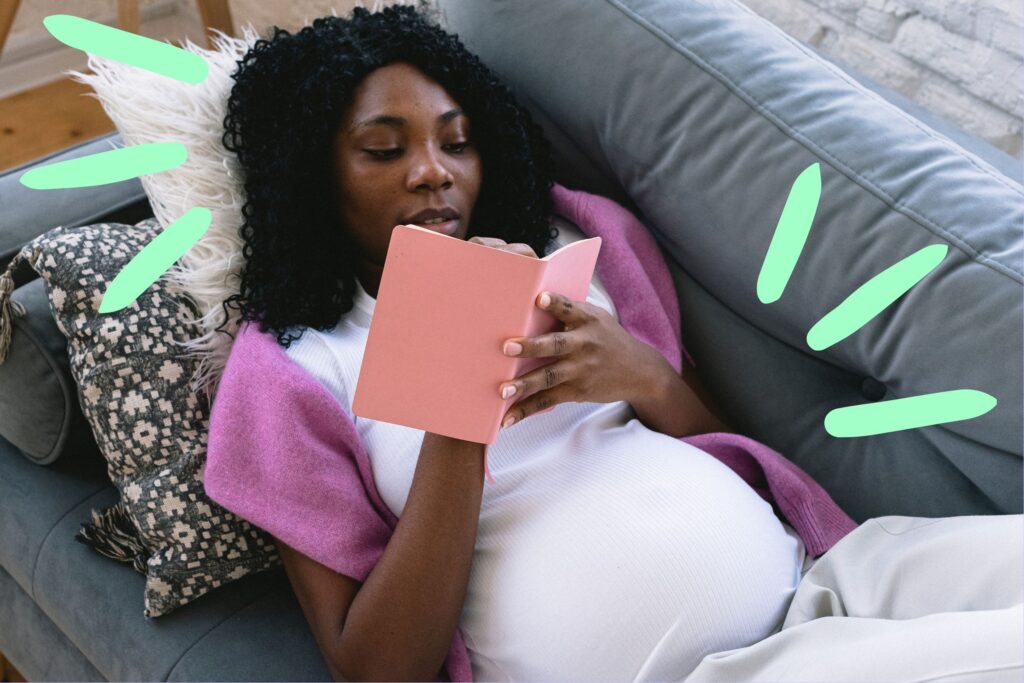 Preventing Stretch Marks: Is it Possible?
Preventing stretch marks can be somewhat tricky as many of their prominent causes revolve around natural and often unavoidable life events. Additionally, genetics also play a key role – if your parents or close relatives had them, you might be more predisposed.
But don't feel disheartened, as this doesn't mean you're powerless. There are measures that can be taken to minimise the risk of stretch mark development. Drinking plenty of water, for example, keeps your skin hydrated and more pliable, lessening the likelihood of stretch mark formation. Eating a balanced diet rich in vitamins C, D, E, zinc, and protein is also beneficial, as these nutrients aid in maintaining skin health and potentially boosting its elasticity. Likewise, managing a steady, healthy weight can prevent the rapid skin stretching that tends to lead to stretch marks.
Such a diet might include:
Vitamin C: This vitamin is necessary for the production of collagen, a protein that helps maintain skin's elasticity. Citrus fruits like oranges, lemons, and grapefruits are all excellent sources of vitamin C. Other good sources include strawberries, kiwis, bell peppers, and leafy greens like spinach and kale.
Vitamin D: Often referred to as the 'sunshine vitamin', many of us get our dose of Vitamin D from sunlight. However, it's also found in certain foods. Fatty fish like salmon, mackerel, and tuna are good sources, as are beef liver and egg yolks. Some mushrooms also provide vitamin D, and many dairy products are fortified with it.
Vitamin E: Known for its antioxidant properties, Vitamin E helps protect your skin from damage. Foods that are high in Vitamin E include seeds and nuts, spinach, and broccoli. You can also find it in avocados, shellfish, and fish like trout and salmon.
Zinc: This trace mineral is essential for skin health. High zinc foods include meat, shellfish, legumes like lentils and chickpeas, seeds, and nuts. Dairy products, especially cheese, also contain zinc.
Protein: Proteins are the building blocks of tissue – including skin tissue. Foods high in protein include poultry, fish, eggs, dairy products, legumes, nuts and seeds. Quinoa and soya products like tofu are also good sources of protein.
Managing The Appearance of Stretch Marks
Fear not, for those who already have stretch marks, there are numerous ways to help manage and reduce their appearance. Here's a comprehensive look at some of the most effective solutions:
Topical Creams and Oils: Over-the-counter creams and oils containing ingredients like retinol, hyaluronic acid, and vitamin E are thought by some to help improve the skin's elasticity and reduce the visibility of stretch marks. However, consistency is crucial, so you must be patient and persistent with your application.
Professional Treatments: Some seeking stretch mark removal may look to professional treatments such as laser therapy, microdermabrasion, or microneedling. These procedures aim to stimulate collagen production, promoting the skin's natural healing process and reducing the appearance of stretch marks.
Natural Remedies: Some folk swear by the power of natural remedies like aloe vera, coconut oil, and cocoa butter to help manage their stretch marks. While scientific evidence supporting these methods is limited, they offer a budget-friendly, low-risk option.
The Bottom Line
Stretch marks are a natural part of life that many of us will encounter. Although they can be managed and their appearance diminished, it is essential to remember that our bodies are ever-changing maps of our journeys – there is no shame in a few extra lines on the road. Ultimately the best way to manage them might be to embrace them, for they are proof of our resilience, growth, and the extraordinary ability of our bodies to adapt and transform.
*This blog post is intended for informational purposes only and should not be taken as professional medical advice. Before making any significant changes to your diet or lifestyle, please consult with a healthcare professional.*