The birthplace of both air traffic control and Stormzy, and currently undergoing an ambitious £5 billion redevelopment which will see a new Westfield shopping centre and train station take root, Croydon certainly has a lot going for it.
No wonder it's begun welcoming – for better or for worse – venture capitalists, tech experts, software developers and a whole host of startups, earning it the title of 'South London's Silicon Valley'.
And with investment, opportunity and plenty of hungry creatives, the options for a good feed in the area are growing. If you're looking for advice on where to eat here, then we've pulled together this list of the best restaurants in Croydon. Up for some dinner? Let's go…
Elodie
Chef Lee Westcot knows a thing or two about running a successful kitchen with a modern British sensibility. After learning his craft at such acclaimed restaurants as Noma, Per Se and Restaurant Tom Aitkens, Westcott opened the acclaimed Typing Room in Bethnal Green before earning a Michelin star at Pensons in Worcestershire.
At recently opened Elodie, which is part of Seldon's Birch Community – a kind of hybrid space featuring a hotel, co-working space and places to eat – Westcott is cooking with the same poise and precision which has garnered him plenty of previous accolades.
With a self-proclaimed 'farm-to-fork and flavour-to-fun' ethos, expect the likes of English quail with turnips, damson and a bread consomme alongside late summer courgettes with gooseberry, sorrel and elderflower. Of course, the chef's famous IPA sourdough with marmite butter makes an appearance, and it's as good as ever.
Indeed, Elodie is perhaps Croydon's only 'destination' restaurant, and a first Michelin star for the town feels well within Westcott's tweezered grasp.
Website: birchcommunity.com
Address: 126 Addington Rd, South Croydon CR2 8YA
---
Tindli by Chef Karnavar
This slick Indian restaurant is named after the ivy gourd – or tendil as it is known in India – a nutritious vegetable that is a staple in many Asian cuisines. The tendli plant is a tropical vine that can spread quickly over trees, shrubs, fences, and other supports. Its fruit, which is green when raw and turns bright red when ripe, is commonly used in Indian cooking, and this reverence for even the most humble ingredients is reflected in the intricate cooking of chef Manonj Karvanar.
At Tindli, chef Karnavar brings his three decades of experience in prestigious 5-star hotels like the Marriott, Renaissance, Fairmont, Savoy, Mandarin Oriental, and Claridges London to create a menu that reflects the rich diversity of Indian cuisine. The dishes are crafted using fresh, locally sourced ingredients, with the tendli even featuring in some of them.
The highlight here is the celebratory, delicately spiced chatti biryani, which arrives at the table in the claypot it's been cooked in, the lifting of its lid revealing a heady waft of ground coriander seeds, cumin and cardamom. A side of the house raita is all you need for one of Croydon's most satisfying meals.
Website: tindli.com
Address: 5-7 St James's Rd, Croydon CR0 2SB
*Please note that due to an accidental electrical fire on the premises, Tindli has had to suspend operations and will remain closed until further notice.*
---
Rudie's Jerk Shack
Croydon does the food of the Caribbean beautifully, and at Rudie's Jerk Shack you'll find some seriously good jerk chicken, here marinated for 24 hours in a secret blend of herbs and spices, before being simultaneously grilled and smoked slowly over charcoal in a steel drum. Their jerk chicken wraps have a cult following and are something you'll come to crave for future lunches.
It's not just the jerk that hits the spot here, though; the curry goat, the cassava croquettes, and the ackee and saltfish, are top-notch, too. The restaurant also boasts a well-stocked rum bar, featuring their signature iron-strong Rum Punch as well as a handful of other pokey cocktails, making it as much about a sense of the celebratory as it is the eating.
Back to that eating, and be warned, the jerk dishes at Rudie's are not for the faint-hearted. They pack a real punch, offering a spicy kick that doesn't come in levels. If you're a fan of spicy-hot foods, this is a gastronomic experience you won't want to miss, and it's one of our favourite things to eat in Croydon.
Aside from this outpost in Boxpark Croydon, Rudie's Jerk Shack has several locations across London, including Shoreditch's very own Boxpark, Market Place Vauxhall, Canary Wharf, and Mercato Metropolitano in Elephant & Castle. But it's their Croydon location that keeps us coming back for more (mainly because it's seconds from the train station!).
Website: rudieslondon.com
Address: Unit 34/35, Boxpark, 99 George St, Croydon CR0 1LD
---
Galicia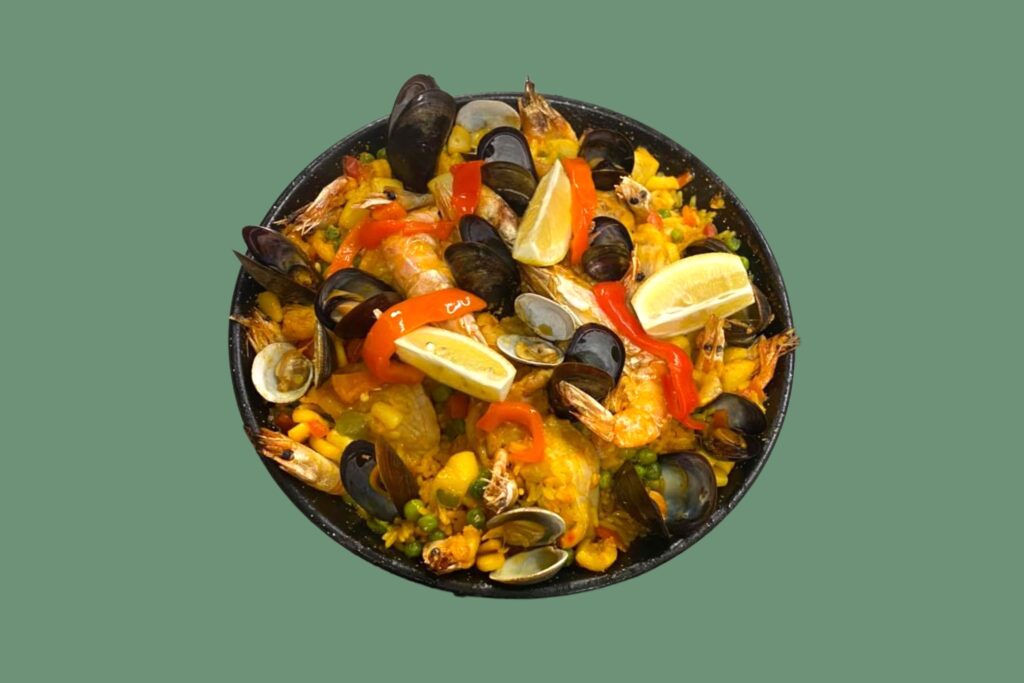 There's something about the buzz in Croydon tapas joint Galicia that feels at odds with the restaurant's slightly uninspiring surroundings on the high street. Inside, you can depend on lively chatter and comforting small plates, the restaurant's extended marble counter and azujelo mosaic tiling bringing a little vivacity to a rainy Tuesday night just south of London.
Now in its 26th year of trading, Galicia is owned by Fernando Alexandre, who has been here since the start, first as a waiter and then as owner. Go for a round of traditional tapas such as the chicken croquettes, patatas bravas and marinated anchovies before ordering a couple of larger dishes; the restaurant excels at fish cookery, and the seafood paella is something of a speciality here. Ditto the grilled octopus done in the Galician style, which feels apropos even if we are in Croydon. And get this; the wine list features several Spanish bottles under £30, which is becoming increasingly unheard of in this part of the UK.
Facebook: Galicia
Address: 269-275 High St, Croydon CR0 1QH
---
Atesh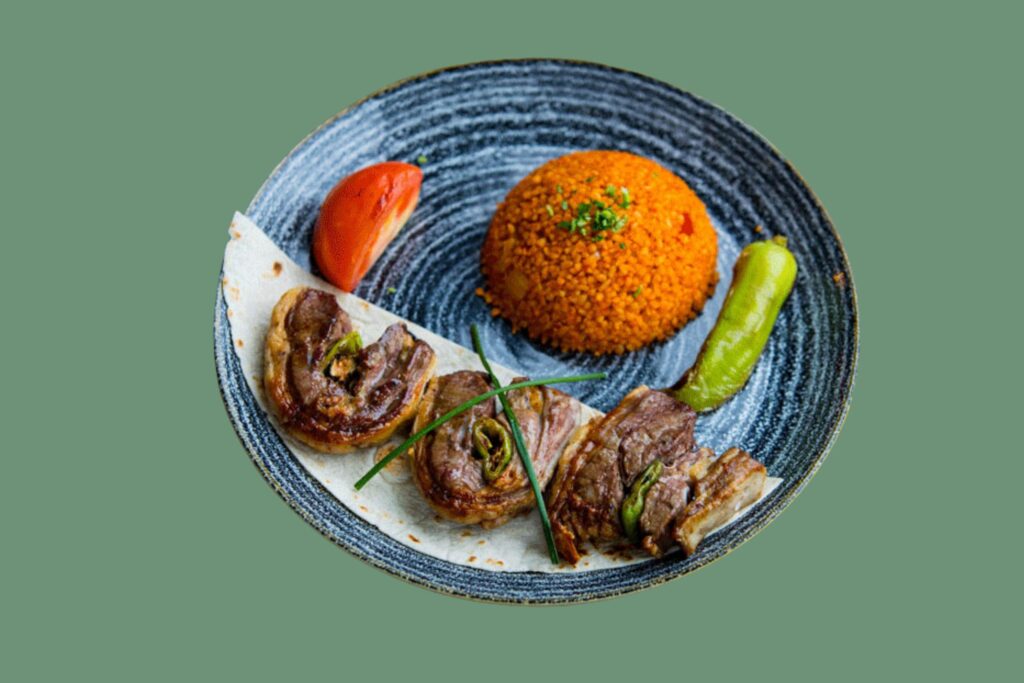 This opulently furnished restaurant is testament to the diverse food scene in Croydon, with a wide-ranging, country-spanning menu of Turkish (and beyond) classics.
Kick things off with a few tasters off the mezze menu, with Atesh's babaganoush a particularly fine version, its aubergine cooked until collapsing and super smoky, and properly humming with tahini and garlic. That pairs beautifully with the kasap kofte – miniature lamb meatballs – and the exemplary borek filled with feta and spinach.
You could stop there, of course, but to do so would be to miss out on Atesh's signature grilled shish dishes, which are pulled off the charcoal only when blistered, burnished and bloody delicious. At this juncture it would be rude not to have a raki or two, here served in the Turkish style, mixed with water until cloudy. Hmm; we might order another you know…
Website: ateshrestaurant.co.uk
Address: 235-241 High St, Croydon CR0 1QR
---
Machan Kitchen
Machan Kitchen specialises in Sri Lankan cuisine, offering an authentic taste of the island nation right in this corner of south east England. The restaurant prides itself on sourcing spices straight from Sri Lanka, which are hand-roasted and ground weekly to ensure the freshest flavours, and you can really sense this in the curries here, of which the braised goat in coconut milk is perhaps our favourite.
Though the egg hoppers and mutton rolls are another must order (yep, this is the type of place that calls for a family-style sharing spread), the highlight here though is without doubt the rice, curry and banana leaf wrap known as lamprais. The perfect worker's lunch, the big reveal when unwrapping this glorious parcel comes courtesy of the inebriating aroma of those carefully sourced spices, which have infused a heady fragrance to the rice. To be enjoyed with a variety of sambals and condiments, this is one of our favourite dishes in all of Croydon. Though it's not always on the menu at Machan, be sure to ask about its availability next time you drop by. Your inquisitiveness may be richly rewarded.
Website: machankitchen.co.uk
Address: 48-50 S End, Croydon CR0 1DP
---
Yumn Brasserie
One of Croydon's more outwardly upmarket restaurants, Yumn Brasserie feels like a bit of a special occasion place, and the prices do match that, admittedly. That said, there's much to love about the food here, which is elegantly presented without veering into fussy territory.
From the globetrotting menu, the more pared back dishes are the most enjoyable; on a previous visit a chicken supreme had been cooked sympathetically and retained its moisture, and was served with an excellent ratatouille that had been spiced with a little cinnamon and cumin. For those keen for a proper feast, there's a selection of steaks and lobster, too, which are cooked in the Josper grill, imparting a brusque – but not unpleasant – smokiness to proceedings.
If you're looking to bring the whole family, the kid's menu at Yumn is more extensive than most, with burgers, steak, pasta and even pan-seared salmon all gracing the little one's line-up. It's a sign of a kitchen that cares, we think…
Website: yumnbrasserie.co.uk
Address: 69-71 S End, South Croydon, Croydon CR0 1BF
---
Chennai Dosa
We end in South Croydon, and at Chennai Dosa, one of our favourite places to eat in Croydon, make no mistake. Though several more branches have opened up across the south in recent years, this is the inaugural slinger of the good stuff, with the restaurant now close to two decades on this part of Brighton Road that's been affectionately dubbed 'Curry Mile'.
We're not here for curry though. Instead, it's all about the dosa, which arrive crisp and perfumed, with sambal and chutney for dipping. For us, the ghee roast dosa is where it's add, the fat adding a sense of indulgence that makes this order feel like a real treat. For further dosa exploration, the slightly thicker oothappam comes already topped with piquant and spicy condiments.
Website: chennaidosacroydon.co.uk
Address: 3 Brighton Rd, South Croydon CR2 6EA
What a way to finish our tour of the best restaurants Croydon has to offer. We might stay here awhile with our dosa…
Speaking of places dubbed Curry Mile, why not check out our guide on where to eat on Brick Lane next? You know you want to…