While the majority of Brits continue to access VPNs sparingly, some 44% of UK Internet users have utilised a virtual private network at some point in their lives.
The biggest increase has been observed among younger and mobile users, while growing awareness surrounding the primary meaning of VPN and its core benefits has also seen a significant increase in demand of late.
But do you really need a VPN when online in 2022, and in which scenarios are they most useful? Let's get into it!
Do You Want to Stream Content From Across the Globe?
If you know the answer to the question 'what is a VPN?', you'll appreciate that one of the main benefits of a virtual private network is its ability to mask your unique IP address and precise physical location.
Picture the scene; you're travelling abroad from the UK and want to access your favourite Netflix shows once you arrive at your hotel. However, when you login to your account, you see a completely different and unfamiliar content library, thanks to the geographical licensing agreements and restrictions that surrounds Netflix's non-original programming.
However, the use of a VPN provides an immediate and cost-effective solution, as it encrypts your IP address and Internet traffic and prevents third parties from seeing precisely where you are or what you're doing.
In fact, your traffic is subsequently routed through a remote server operated by your chosen VPN company. If you select a service provider that boasts a dense network of server locations across the globe, you can surf the web and stream content as if you were located within any number of different nations.
As a result, you can circumnavigate complex and changeable geographical restrictions, while the best VPNs also combat Netflix's active attempts to block the use of virtual private networks to stream international programs.
Read: 6 IDEAL reasons a VPN will make your travel experience so much better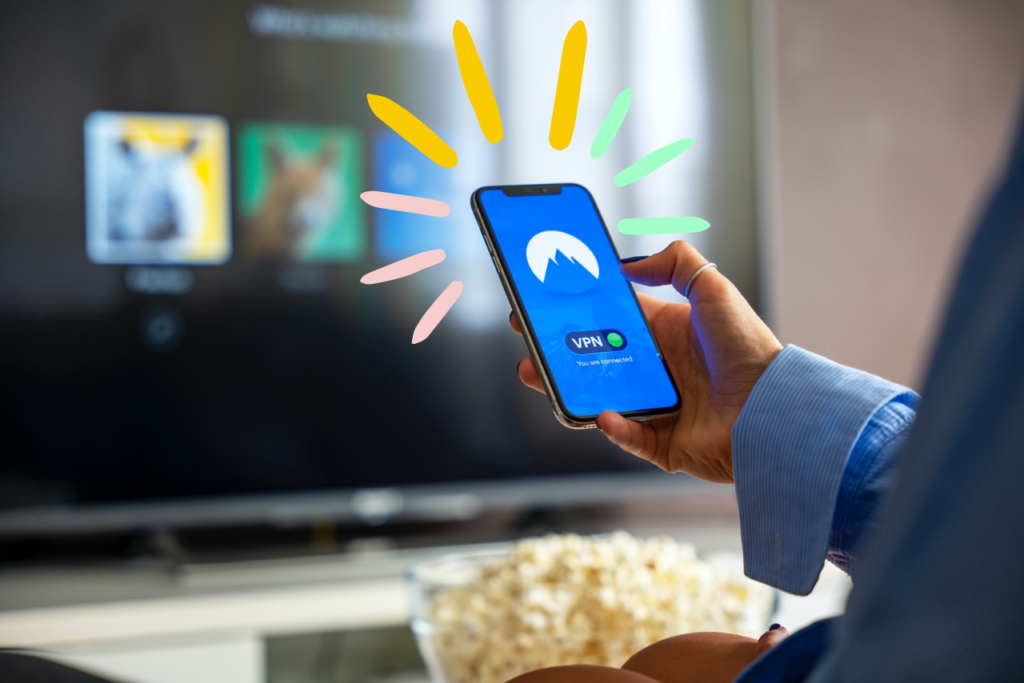 Do You Work in Coffee Shops or Public Libraries?
If you're a freelancer or student, you may occasionally get bored with your home office or working space.
In this instance, you may decide to venture out to your local coffee house or library, in order to enjoy a much-needed change of scenery and boost your productivity.
However, this exposes you to public Wi-Fi connections, which are inherently insecure and enable hackers to access your devices and data with relative ease. For example, they can create familiar sounding access points within public network infrastructures, and if you use these to connect, a hacker may be able to monitor your web traffic and private login details across a range of accounts.
However, using a VPN affords you an additional layer of network security in such circumstances.
Remember, a VPN creates a remote and secure connection within a public network, encrypting your content and data while ensuring that not even individuals on the same network (including managers and Internet Service Providers) can see your activity.
This immediately makes it much harder for hackers to target you with malware and 'Denial of Service' (DDoS) attacks, keeping your data safe and ensuring that you retain access to your accounts, apps and online services.
Read: 5 IDEAL cyber security tips for travellers
Prevent ISP Tracking
On the subject of Internet Service Providers (ISPs), it's important to note that such third-party and centralised entities are known to track your online activity and potentially share data with adversities and governmental agencies without express permission.
Google has definitely been at the forefront of data breaches and privacy scandals during the last decade for example, while Facebook has been fined $18.6 million over numerous 2018 breaches of the EU's GDPR legislation.
So, if you're wondering what else a VPN does, you can rest assured that it helps to hide your activity from ISPs and maintain much of your privacy when surfing online.
In this respect, browsing with an active VPN connection is akin to using a private Internet browser or going 'incognito', as it encrypts data as it's sent from one server to another and presents this as a string of indecipherable code.
Remember, it also masks your location and safeguards your most sensitive data, which includes passwords and social media data which may otherwise be accessible by third-party ISPs and similar online service providers.
It may be argued that VPNs can't offer complete privacy online, particularly as website cookies are hard to negate and regularly track your activity and movement online.
However, VPNs are at least capable of tricking cookies into believing you're in a different location, depending on your choice of service provider and their depth of coverage.
The Bottom Line
While you don't need an active VPN connection at all times (especially when browsing the Internet on your home broadband), there are numerous instances in which this type of service is worth its weight in gold.
Certainly, prolific streamers and games can benefit from the use of VPNs, particularly when circumnavigating geographical content restrictions and avoiding common DDoS attacks.
You'll also need a VPN when regularly using public Wi-Fi networks, and in any circumstances where your goal is to optimise privacy while online.