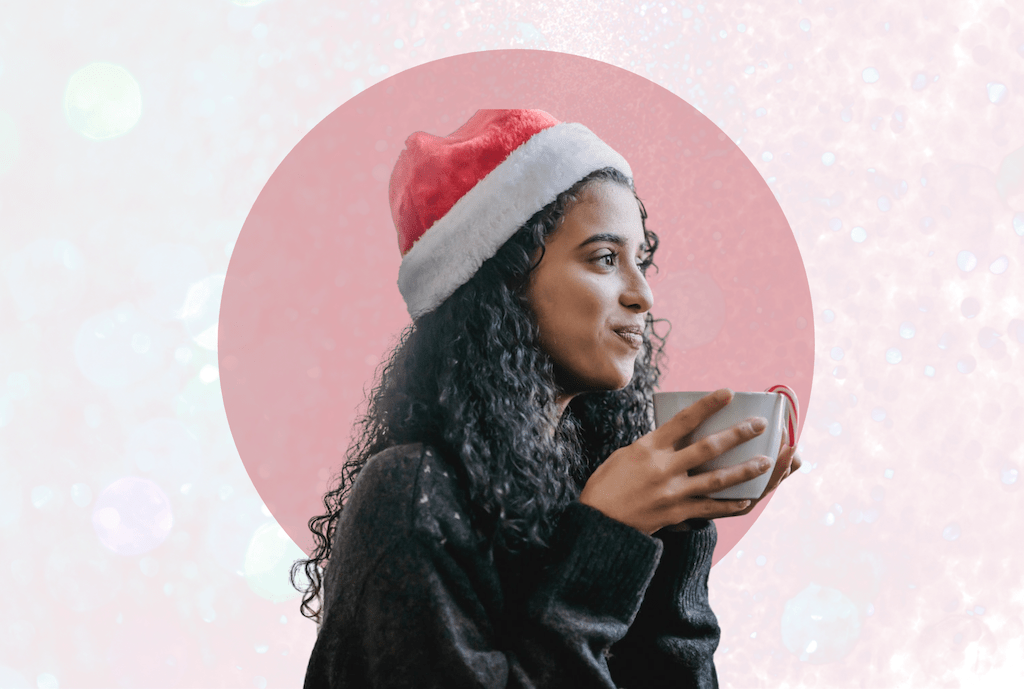 Christmas 2020 is nearly here. And while there isn't much we can control this festive season, we can decide what goes in our coffee. Oh, the possibilities! To get into the spirit of the season, why not add in some festive ingredients that can spice up your beverage? Whether you want a creamy texture or a buzz of strong flavours, turn the festive frivolity up several notches by adding a dusting of magic and topping your mug with plenty of sprinkles and lashings of whipped cream.
To share the best Christmas additions, coffee expert Lewis Spencer of Coffee-Direct.co.uk, reveals the 10 ways to add Christmas magic to your coffee.
CINNAMON
This sweet, sharp spice can increase the sweetness of your coffee without you actually having to introduce sugar to your diet. You can add a dash of cinnamon to your coffee grounds before you brew them to infuse the flavour directly into your pot, stir in a teaspoon of the spice or add a cinnamon stick to your mug.
WHIPPED CREAM
Nothing says Christmas like whipped cream on top of a hot beverage! Whether you imagine it's a pile from freshly fallen snow or Santa's upside down beard is up to you, but all we know is that it's darn delicious, too.
Whipped cream in your coffee is a similar principle as adding ice cream, it's simply cream that has been aerated. If you add it to your hot coffee it will slowly become liquid again; you can either stir it in completely, so it doesn't clump up or spoon your whipped cream over the hot coffee and add a dashing of cocoa on the top.
PEPPERMINT
When the temperature outside has dropped, there is nothing better than a peppermint coffee. When paired, coffee and peppermint bring out the flavours in each other; the quickest way is to stir 2-3 tablespoons of peppermint extract into your coffee. For an extra special finish, garnish with sprinklings of candy cane. For a grownup kick, add some creme de menthe!
BRANDY
Coffee with brandy is generally considered an after-dinner drink and used as a digestif and it makes the perfect Christmas evening treat (although we have to admit slipping one into our morning coffee on the Big Day, too). For a Coffee Royale cocktail, add 2 tablespoons of brandy to your coffee, stir in sugar and top with heavy cream.
GINGERBREAD SYRUP
Gingerbread syrup is flavoured with warm spice and is perfect for drizzling in your coffee to create a cosy feeling. You can either add some on top or cover the bottom of your mug before adding in your coffee. No extra sugar is needed as the syrup is the perfect balance of ginger, cinnamon and biscuit.
ALL SPICE
Mixing in a variety of spices at once will create a melody of different flavours. This is also the special ingredient for the well-known pumpkin spice latte. Simply mix ½ teaspoon of allspice, 1 teaspoon ground cinnamon, ½ teaspoon nutmeg, ½ teaspoon of ground ginger to recreate the classic pumpkin spice mix.
NUTMEG
Sprinkle some nutmeg onto your coffee beans before roasting them to create a unique Christmas flavour. The pieces will stick onto the coffee beans creating a flavoured coffee. For the best results, sprinkle nutmeg and brew ⅔ of light roast and ⅓ of dark roast, which will create a medium blend of coffee with dark notes and sweet tastes from the spice.
ORANGE ZEST
To pair orange zest properly, push the orange down the grater fairly gently and be sure to turn as you go, trying to avoid the white part of the peel as this can be incredibly bitter. You can either add it to your brewed coffee and allow the nutrients to settle before you consume or place the orange zest in the filter so the brewed coffee passes over the zest to capture the flavour.
BUTTERSCOTCH
Like caramel, butterscotch is a cooked sugar. Simply put, the sweetness of butterscotch paired with coffee is a taste sensation. You can either make your own sauce with brown sugar, heavy cream and vanilla extract or buy butterscotch syrup. Add the butterscotch to your coffee mug and top with hot coffee.
MARSHMALLOWS
Topping your coffee with marshmallows is a fun alternative to cream and sugar. Simply top your hot coffee with small or big marshmallows and watch them melt into your mug. For a sweeter experience, place some in the bottom before your pour and stir thoroughly.