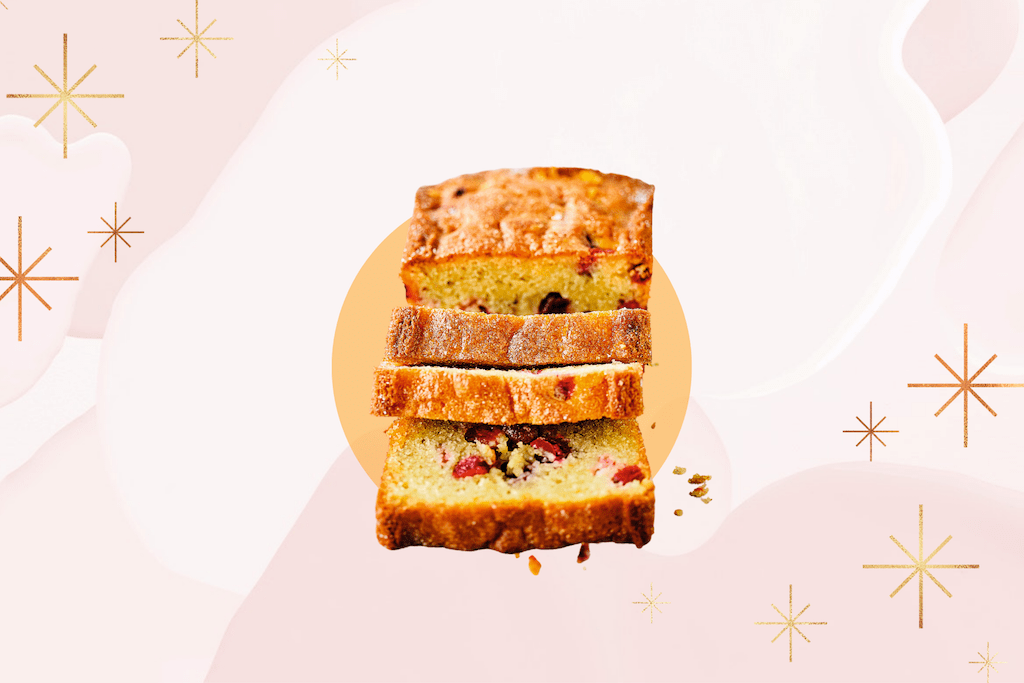 The ideal alternative to banana bread and a wonderful Christmas afternoon tea treat.
Here at IDEAL we love a fruity, zesty cake. And this one full of almonds and cranberries has a real Christmas kick. It's meant to serve 10, but we've found it doesn't last long even in the company of a couple!
Preparation time: 10 minutes
Cooking time: 55 minutes to 60 minutes
Total time: 1 hour 5 minutes to 1 hour 10 minutes
Serves: 10
WHAT YOU'LL NEED
225g unsalted butter, at warm room temperature
225g golden caster sugar
4 British Blacktail Medium Free Range Eggs
175g self-raising flour
1 tsp baking powder
50g ground almonds
Finely grated zest and juice of 1 large orange
175g fresh cranberries
50g granulated sugar
WHAT YOU NEED TO DO
1. Preheat the oven to 170ºC gas mark 3 and grease and base-line a 1kg loaf tin.
2. Place the butter, caster sugar and eggs together in a large mixing bowl. Sift in the flour and baking powder and add the ground almonds and orange zest then beat until just thoroughly mixed, taking care not to overbeat. Fold in the cranberries.
3. Spoon into the prepared tin and level the surface. Bake for 50-60 minutes until well risen and a metal skewer emerges clean from the centre of the cake.
4. As soon as the cake comes out of the oven sprinkle the top with the granulated sugar and pour over the orange juice to soak the sugar. Leave to cool in the tin.
Recipe and image courtesy of Waitrose & Partners and Mary Gwynn