It's no surprise that the pandemic changed attitudes to home cooking. With so many stuck at home, lunch and dinner became a focal point, a narrative, and a bringer of meaning in uncertain, rudderless times.
For many who previously preferred a meal deal to a packed lunch, cooking at home became a great adventure and a chance to try new things.
But things didn't end there. TikTok and Reels have also sparked a bigger interest in home cooking. From banana breads to whipped coffees, how many of us are guilty of trying out a foodie trend or four?
Other gadgets have endured better than others. Far beyond the fads and temporary trends, some, in fact, could improve your cooking markedly.
Whether you love a sweet treat or you want to enjoy healthier home cooking, it helps to have some handy gadgets in your kitchen. The right kitchen appliances and accessories can save you time and effort, but they can also help you create some incredible culinary delights.
Awaken your inner chef with these 11 essential kitchen gadgets to take your cooking to the next level.
Blender/Food Processor
A blender or food processor (or a two-in-one) is a must-have for your kitchen. A blender is perfect for trying out a new smoothie recipe, for meal prep and much more, meaning you'll get a whole lot of use out of it. Some of the things you can do with your blender and food processor include:
Smoothies and juices
Sauces
Soups
Dice and chop vegetables and fruit
Mix recipes for baking
Whip eggs or creams
Make hummus other dips
Vegetable and fruit purees
For all those uses, food processors and blenders are pretty affordable, and can make light work of a lot of kitchen tasks, helping you free up some time and achieve great results. 
Some of the best blenders on the market include the Nutribullet, Vitamix and Magimix's Le Blender. That said, for something compact and affordable, you can't wrong with the Instant Ace Nova Blender.
If you'd prefer something a little smaller, a mini vegetable chopper can be ideal to save time in the kitchen without taking up too much space.
Coffee Machine
Nothing beats a good cup of coffee, and let's face it; a cafetiere or percolator just doesn't cut the mustard. But why should you have to visit a coffee shop to get a properly delicious cup of the good stuff?
Having a coffee machine in your own home will bring you a lot of joy – especially when you take that first sip in the morning or before a leisurely weekend breakfast. It will also be sure to impress any guests who come through the door.
If you're ready to say goodbye to instant coffee in your home, it's time to get shopping. The best coffee machines have a lot of handy features to help you make your favourite kind of coffee, from long black to ristretto and beyond.
Remember that a coffee machine is an investment, so you should also invest some time in learning how to use it properly.
The right coffee machine will be the gift that keeps on giving, a true kitchen essential! Once you've got your machine, you can think about the different accessories that will help elevate your coffee game. From syrups and frothers to beautiful coffee cups, there is a never ending list of fantastic coffee machine accessories for any coffee lover.
Read: How do you make the perfect Irish coffee?
Pasta Maker
If you want a tasty, nourishing bowl of deliciousness, it doesn't get much better than a bowl of hearty pasta. The perfect comfort food, most people have a go-to recipe or two for when they want their pasta fix.
Fresh pasta adds a whole new dimension to your recipe, and the good news is that it's easier to make than you realise! A fresh pasta recipe uses minimal ingredients and takes no time at all; you'll only need eggs and double zero flour, and you can create alchemy.
While you can roll your pasta with a rolling pin, nothing beats a pasta machine. A pasta machine will help stretch your dough gradually to help you transform it into what you need. From lasagna to tagliatelle, you can create all kinds of pasta varieties with your homemade dough.
Air Fryer
Air fryers have really taken the internet by storm. The internet is full of air fryer recipes, leaving you with healthy, super speedy alternatives to some of the world's most beloved dishes. Some of the best TikTok food trends involve an air fryer, so if you've been wanting to jump on board the craze, now is the time to do it.
What's great about air fryers is that they don't need you to use large quantities of oil to make crispy, tasty dishes. From perfect home-cooked chips to crunchy chicken tenders, there is a whole world of incredible foods to try with your new air fryer.
Read: 5 benefits of an air fryer over deep fat frying ovens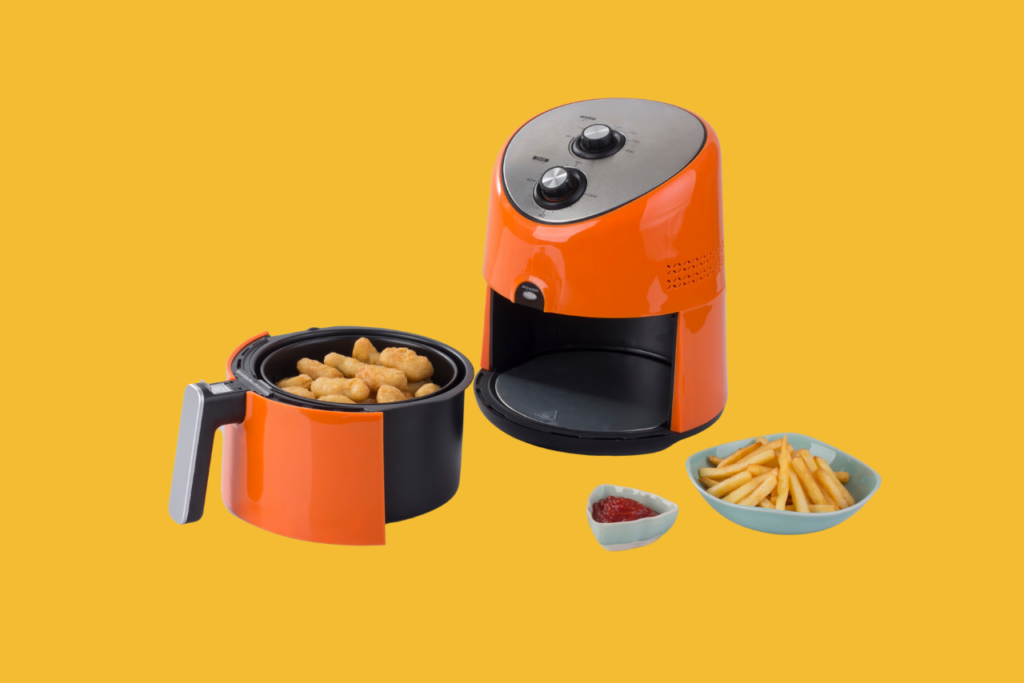 Slow Cooker
Want to save time cooking and enjoy delicious meals that are full of flavour? Then a slow cooker could just be your new best friend in the kitchen. Slow cookers are perfect for batch-cooking and meal prepping and can help you get the best out of your cuts of meat.
Slow cookers cook foods on a low heat over a long period, helping the flavours to really get to know each other for a superior taste. They also use relatively little electricity, making them an energy-efficient option in these times of soaring bills.
Read: Tips for dealing with the big squeeze
Prepare your food in the morning, set your cooker on low and come home to a ready-cooked dish at the end of the day. Perfect!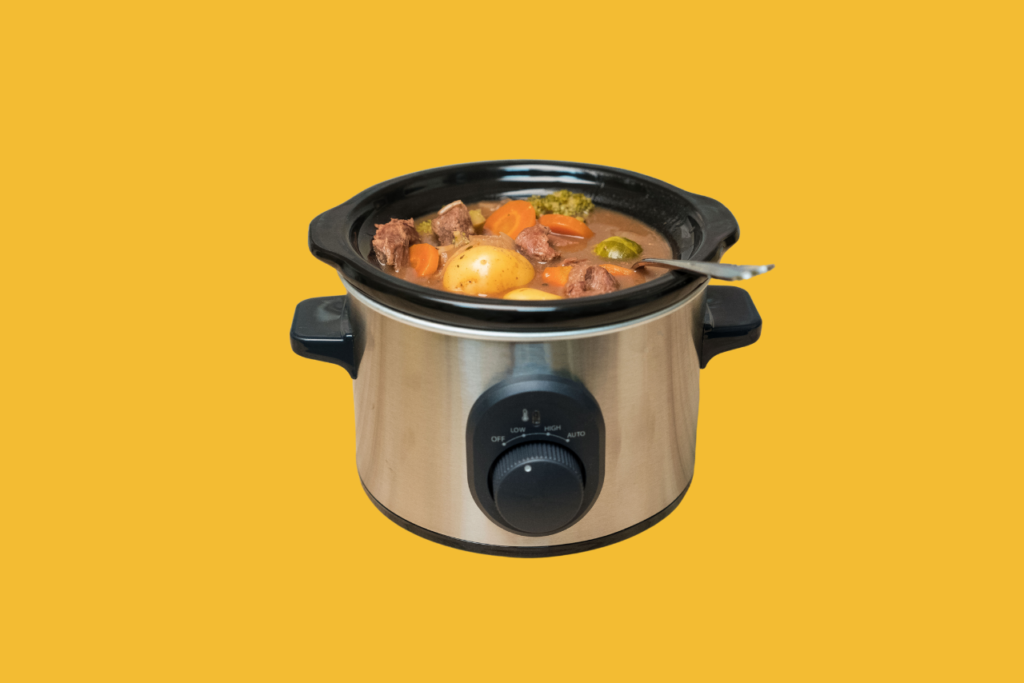 Paella Pan
Paella is one of those dishes that is tasty, hearty and great for a party (poet, don't know it, and all of that!). But if you've only ever had paella in a restaurant, it's time to branch out and get yourself a paella pan.
Cooking a traditional paella takes some time and patience, but the results are absolutely worth it. Whether you're having a party or want something a little different for your Friday night dinner, a paella served in your dedicated pan won't disappoint.
Really, you can't make traditional paella without using the correct pan; the name 'paella' actually comes from the Valencian for 'pan', highlighting both the origins of the dish and the importance of the vessel it's cooked in.
The shape and size of a correct paella pan are essential for its characteristic finish, too, so if you're a fan of regional Spanish cuisine, you should certainly consider adding one to your cooking arsenal.
Waffle Machine
If you love a hot, fresh waffles topped with your favourite embellishments, then you're not alone; this sweet treat is beloved the world over, and for good reason. For one, they're indulgent. Next, waffles are a textural delight. Finally, they're surprisingly versatile, as good for savoury dishes as they are for sweet.
The versatility of the waffle maker itself is pretty impressive, too. If you think a waffle maker is just for waffles, think again. There are a lot of foods you can make in a waffle maker including mac 'n cheese waffles, omelettes, ice cream cones, and grilled wraps and sandwiches.
Get ready to make a lot of waffles (and waffle-shaped things!), with your cool new waffle maker.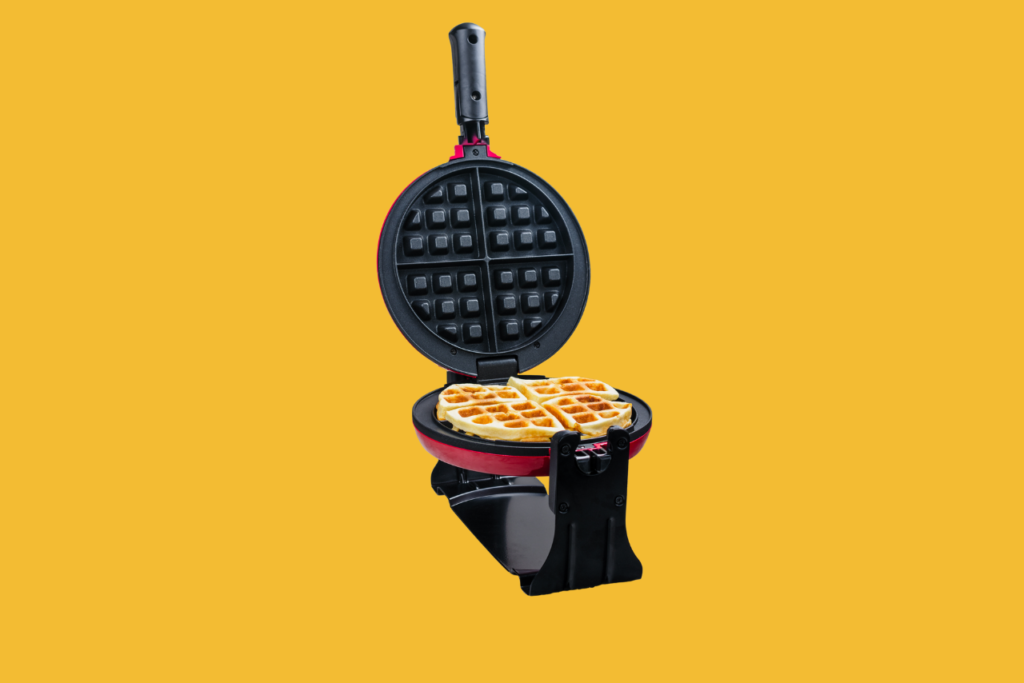 Rice Cooker
Some Brits seem to struggle with cooking rice. Too much or too little water can leave your rice far from edible, resulting in a sludgy, sticky mess.
A rice cooker is a kitchen gadget that will change your life, cooking your rice perfectly every time and leaving you with fluffy grains that are perfect as the centrepiece for a delicious spread.
But that's not all! There are a whole load of rice cooker recipes that work similarly to a slow cooker, making the device ideal for making stews, boiling eggs, and of course cooking other grains like barley or quinoa. Oh, and with a little knowhow, you can even start a fermentation project using a rice cooker, taking advantage of the ambient temperature of that 'keep warm' feature.
Read: How to make the IDEAL egg fried rice in 5 simple steps
Pizza Oven
While this one isn't strictly for the kitchen, a pizza oven is a purchase you won't regret when summer comes around! Pizza ovens can help you bake delicious wood-fired pizzas that have a wonderfully crispy base and can be made with all of your favourite toppings.
Pizza ovens are perfect for hosting any kind of garden gathering, and offer a nice alternative to your traditional barbecue. Or, if you do fancy roasting some meats or fish alfresco, pizza ovens are ideally suited for doing that, too!
Read: 5 beginner's tips for making the IDEAL homemade pizza
Bread Machine
Who doesn't love the smell of freshly-baked bread? With your own bread machine, you can get that seductive smell whenever you want!
Bread machines can save a lot of hassle, taking care of the kneading and mixing to produce the perfect dough. You can leave your machine to bake your bread, or take the dough and use it with a mould or whatever plans you have for it.
A bread machine can make a variety of doughs, including pizza dough and cake recipes, making it ideal for people who are short on time and want to produce a high-quality bake without the effort.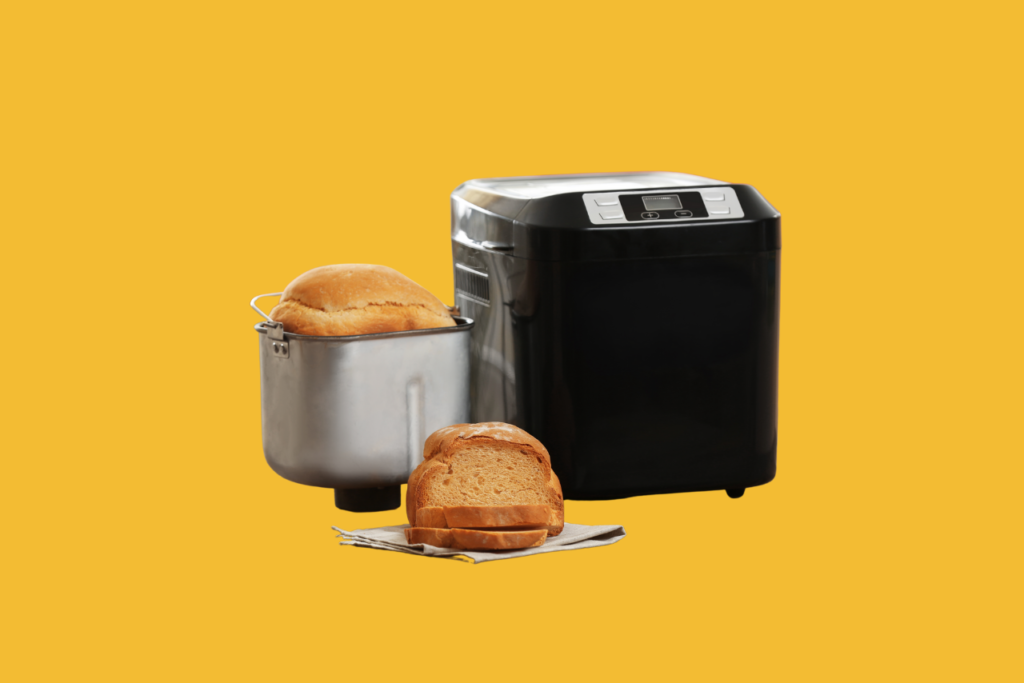 High-Quality, Non-Stick Pans
While not strictly a gadget, non-stick pans are a kitchen staple. Made using innovative non-stick technology, investing in some high-quality pans will improve your cooking results and make sure your food comes out great, even with minimal oil.
Non-stick pans need proper care to stop them from becoming ruined. From using wooden or silicone utensils to keeping them away from the dishwasher, if you're going to invest in some quality non-stick pans, you don't want to ruin them through carelessness.
The Bottom Line
Having some new goodies to play with can give a little motivation to help you cook more at home, and it will help make things a little easier, too. It's important to remember that kitchen space can be limited, so you should think carefully about the appliances you buy to make sure you'll really use them rather than simply stuffing them in the cupboard to gather dust.
With some new kitchen gadgets by your side, you'll have everything you need to up your cooking game and make some top dishes from the comfort of your own home!