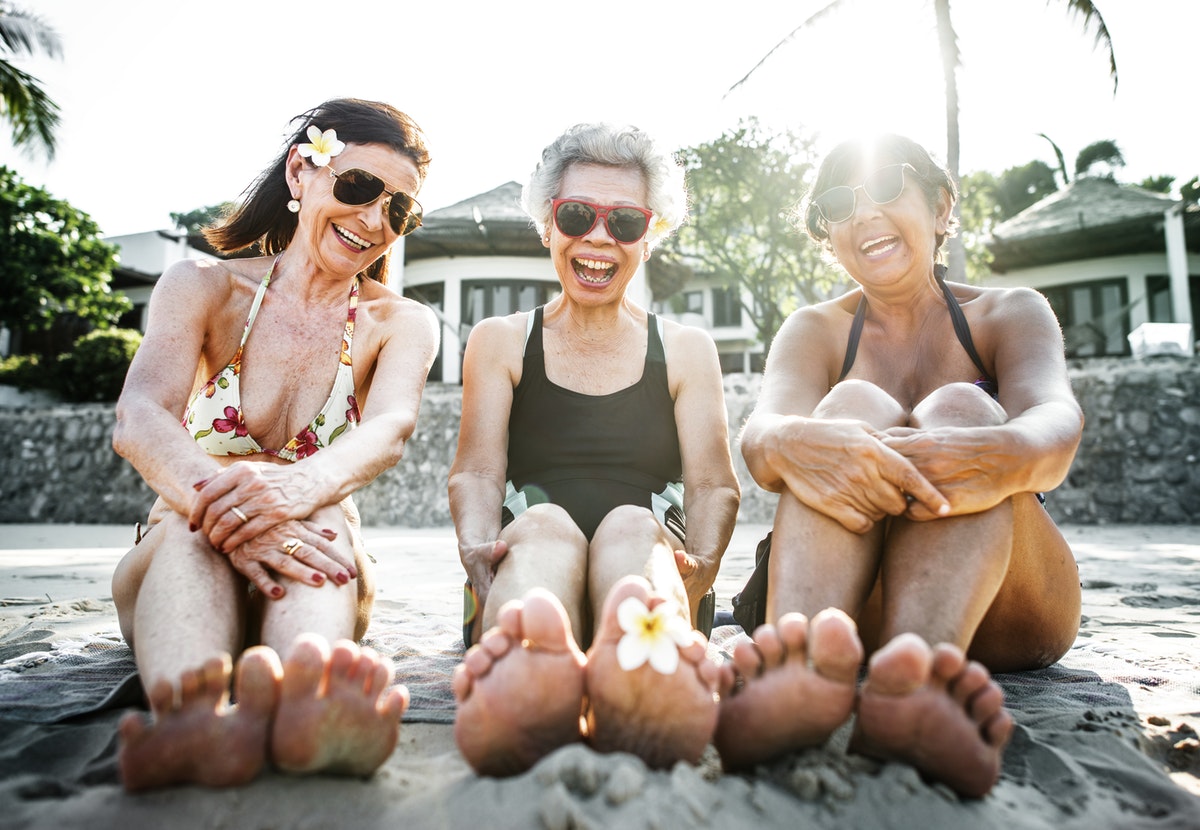 The possibilities are endless once you've retired. You've worked all your life to now enjoy your golden years doing, well, whatever you want to do. Allotments, grandchildren, ever more frequent breaks in the sun. Yep, retirement should be a time of happiness, peace and prosperity. And for many, that simply doesn't marry to the drizzle and dreariness of Britain. Nope, the sepia, sun soaked tones of the continent and beyond beckon. From your state pension to healthcare options overseas, with the help of stair lift supplier Acorn Stairlifts, here are 4 IDEAL questions to ask if you're planning to retire abroad.
HOW WILL MOVING ABROAD AFFECT YOUR STATE PENSION?
If you are eligible for the new state pension, you'll currently receive £168.60 every week. This amount increases each year to reflect the 'triple lock' of inflation, 2.5 per cent, or average earnings. If you choose to leave the UK to retire abroad, however, your state pension amount can be frozen. In this instance, the figure will not increase each year in line with the triple-lock policy — you'll continue to receive the amount it was set out when you left. And that could mean you miss out on some serious coin.
ThisIsMoney highlights the impact this can have on your funds: in 2000, the state pension was £67.50 per week. For expats who retired in 2000, they are still receiving £67.50 per week instead of the current rate of £168.60 per week. 
There are a few exceptions to this rule, however. Your state pension will usually increase each year if you retire to: the EEA, Gibraltar, Switzerland, USA, Turkey, Barbados, Bermuda, Serbia, the Philippines, Bosnia-Herzegovina, Montenegro, Mauritius, Jersey, Guernsey, Macedonia, Kosovo, the Isle of Man, Israel, or Jamaica. Food for thought, indeed.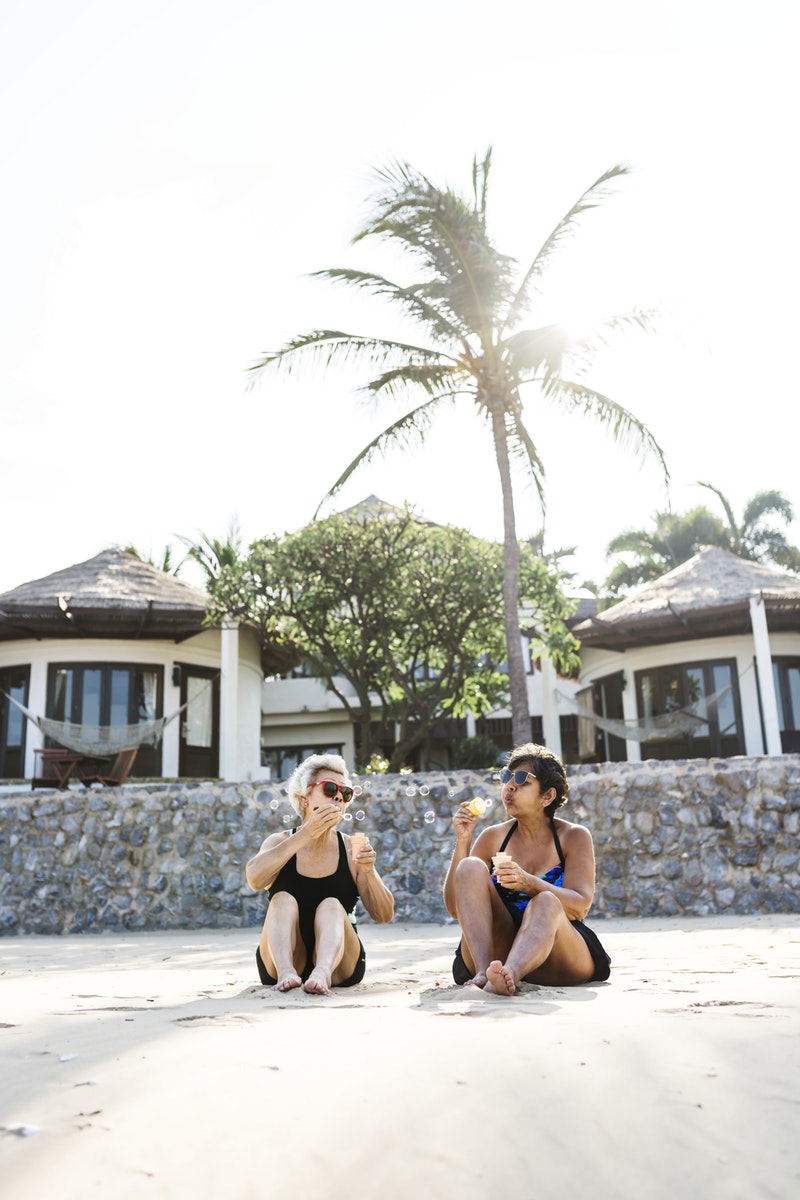 WILL I HAVE TO SAME LEVELS OF PERSONAL COMFORT?
You need to think carefully about your reasons for wanting to retire and move abroad. Better weather is nice, sure, but it won't be enough to help you stay and set roots properly in a new country and call it home. There needs to be more there to truly tempt you away. Indeed, you should think carefully about what you'll be leaving behind — will it be easy to come back to visit family and friends in the UK? Will you get homesick? Will the change in pattern and routine put a smile on your face, or would you miss your usual everyday life? 
Then of course, you need to consider the difference in climate (of course sunshine is nice, but if you burn easily, you might be sick of it after a few weeks!), the living costs associated with that country, and even something as basic as the cuisine! If you enjoy change and embrace a challenge, then fantastic, but if you find comfort in routine and familiarity, you might want to reappraise. 
AND WHAT ABOUT MY HEALTH?
In the UK, we're incredibly lucky to enjoy free healthcare from the NHS; so incredibly fortunate, indeed. But this isn't a benefit you'll get anywhere around the world. Retiring to a country like the USA or South Africa might end up being very pricey if you rely on the health service heavily. And as you're retiring age, regrettably, health issues are likely to become more prevalent. 
If you're looking to retire somewhere with a similar healthcare system as the UK, take a look at Canada, Australia, and New Zealand, instead. 
FINALLY, THE BIGGEST QUESTION: WHERE? 
As a snapshot of three possible places, one European and warm, one European and cool, and one further flung, here's an interesting breakdown to mull over:
Spain
State pension freeze? No
Universal healthcare? Yes
Travel back to the UK: 2–3-hour flight 
A popular tourist destination for many Brits, Spain is a fantastic choice for retired expats. Beyond the obvious sun, sea, and sand, the local food is relatively inexpensive too, making food costs simple. If you prefer it a little cooler, the northern part of the country might be best for you. 
With universal healthcare and your state pension not freezing, this is the closest you'll get to the UK without being in the UK. 
You'll want to learn enough Spanish to get by — after all, if you're going to live in another country, you should at least be able to speak the language well enough to be understood. Luckily, the language is considered one of the easiest for English speakers to pick up! 
Malaysia
State pension freeze? Yes
Universal healthcare? Yes
Travel back to the UK: 12–14-hour flight 
If you're happy to live much further afield from your native homeland, Malaysia could be one to explore as your retirement dream. You'll have all the beaches and rainforests you could possibly need to bathe yourself in nature, while also enjoying the benefit of Malaysian law being based on the British system — road signs are in English and Malay. 
Switzerland
State pension freeze? No
Universal healthcare? Yes
Travel back to the UK: 2-hour flight 
Switzerland is one of the countries you can retire to without your state pension freezing, meaning you'll still see the increase of your pension each year. Of course, there's the world-renowned Swiss healthcare system to further entice your choice to retire here! If you're the outdoorsy type, you'll love all Switzerland has to offer on its doorstep.