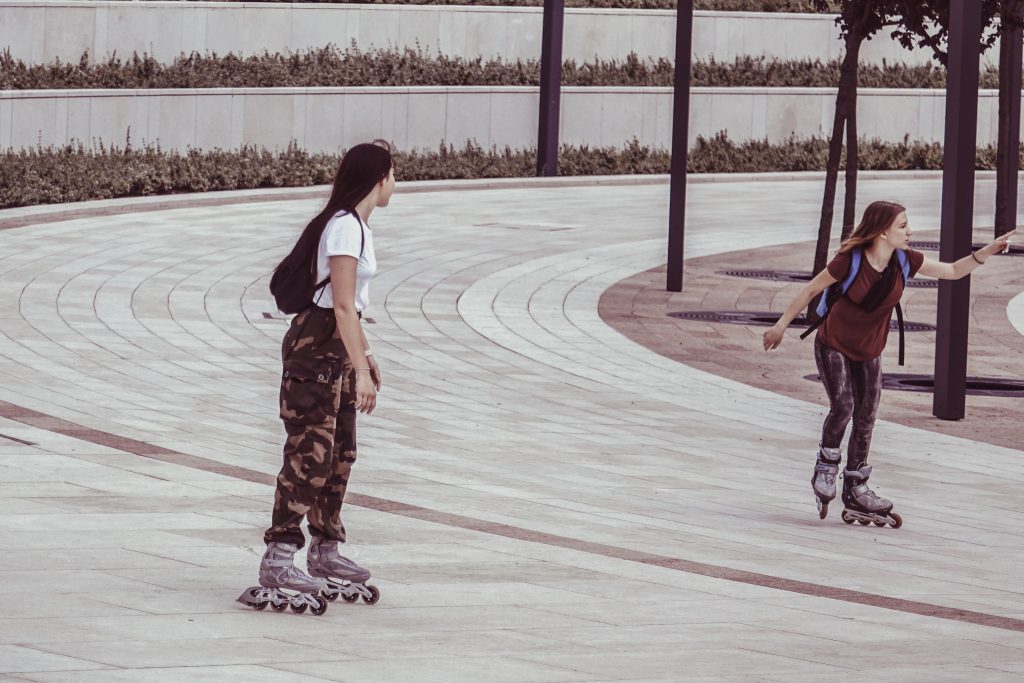 Nostalgia is a powerful thing and at the moment old is the new new. Indeed, nostalgia-centric brands are capturing the hearts of millennials across the globe and vintage-inspired items are more popular than ever. And is there anything more nostalgic than inline skating?
Anyone who grew up in the 80's- 90's knows how fun inline skating (more commonly referred to as rollerblading) is; especially if they ever went to a skating disco. Luckily the joys of rolling down the boulevard with the wind in your hair needn't be a distant memory anymore as inline skating is making a huge comeback with brands seeing an uptick in sales. As such, there's a great deal of demand for some slick skates, and an appealing supply to meet it. With this in mind, here are 4 IDEAL reasons to go inline skating.
HOBBIES MAKE YOU HAPPY
It's no secret that hobbies can make you happy. Indeed, learning a new hobby such as inline skating can make you feel accomplished and improve your sense of wellbeing. Also, taking on and honing new skills can give you a sense of achievement and confidence unparalleled in other pursuits. Moreover, hobbies like inline skating also offer something to focus on, a way to nourish the soul and an opportunity to socialise in the park and outdoors with like minded people while adding a great starter to your conversation kit.
SPEND TIME OUTSIDE
Speaking of the great outdoors, between working, commuting, cooking and cleaning, watching television, connecting on social media, sleeping and more, most of us spend an average of 92% of our time indoors. There's so many reasons to spend more time outside; studies show that spending just 30 minutes in a green or open space can boost your physical and mental well-being, reducing psychological tension and perceived stress levels. And whether it's cruising down the sidewalk or enjoying the local skate park, taking up inline skating definitely means you'll spend more time outside.
GREAT EXERCISE
Did you know that we're far more likely to stick with a programme of exercise if we actually enjoy doing it? Hedonic motivation proposes that we make habits out of behaviours that bring us pleasure, and avoid behaviours associated with pain or displeasure. So if you've been looking for an activity that's fun and provides a good work out then look no more. Not only is inline skating fun, it's also a legitimate form of exercise with excellent cardio and aerobic benefits for people of all ages. Also, inline skating is a high-intensity activity which means you burn more calories and therefore fat more quickly. Moreover, strapping on some inline skates and skating around is a fantastic way to tone your legs and bum.
IT'S A BRILLIANT ACTIVITY FOR BIRTHDAYS
We've already mentioned the roller disco phenomenon and if you haven't been to one, you need to experience one soon. The marriage of skates, disco lights and old school music is a love match made in heaven and ideal for a birthday party with a difference. Indeed, a trip to the roller disco will make your party a memorable experience and a night full of laughs as you throw some shapes on your wheels.