New Orleans is, to so many, the beating heart of the US south. A true 24 hour city with serious cultural clout, the party never stops here, the music is never turned down, the cuisine is as vibrant and spicy as the residents, and the vibes are consistently, constantly positive. This is the United States we're in love with, and with direct flights to airport Louis Armstrong (of course) taking around 10 hours, or a stop off in New York to break things up, a holiday in the Big Easy is eminently, erm, easy. While there, you mustn't miss these; our 4 IDEAL things to do in New Orleans.
MARDI GRAS
Think you like to party? New Orleans during Mardi Gras fortnight is the most famous, raucous, festive party in the world. This famed celebration centres around Shrove Tuesday, but the entertainment and atmosphere is anything but holy. In fact, it can get downright devilish at times. Exciting, extravagant, and filled with fantastical parades and masquerade balls, this special holiday shows the city – and in our humble opinion, country – at its very best.
The main event falls on the 4th March, but there are parades and parties stretching for weeks either side of this. If live music is your thing, you have to do New Orleans during Spring at least once in your life; concerts (both organised and impromptu) seem to crop up in every bar, venue and on every corner with reckless abandon; just the way we like it! The city experiences its most agreeable climate during this time too, with temperatures cooling and rainfall less insistent. An absolute must for anyone who loves to party.
CATCH A CONCERT
To say that music is a Big Deal in the Big Easy is putting things lightly. We can't overstate the importance (or quality) of the live music here; every street corner, every bar, every house with the door flung open will be playing loud music with skill and dexterity. Jazz began here, so it would be rude not to take in a show or few at some of the city's legendary jazz clubs; Preservation Hall, The Spotted Cat Music Club, and Blue Nile are just three of our favourites. 
Blues also has huge, sprawling roots in New Orleans (it began just down river around the Mississippi Delta). Check out the Funky Pirate Blues Club on the notoriously boisterous Bourbon Street for an authentic, bluesy experience. Or, as we love to, just follow your ears in the city, and you won't go wrong.
EAT THE CITY
Almost as essential as a party of the New Orleans state of mind is the food. You simply have to get stuck in to this rightly revered cuisine of grits and gumbo with gusto! With a cooking style inherently, unique only to New Orleans, Creole cuisine is characterised by a fusion of the many cultures that influenced the city and as a consequence, the food that is eaten and cooked there. So, that's French, African, Italian, German, and of course the Southern United States all having an influence.
Dishes like jambalaya (a spicy rice dish), crawfish etoufee (delightful little shrimp smothered in a tomatoey stew) and beignets (fried donuts typically enjoyed for breakfast) are all must-trys. But perhaps the very finest thing here is what at first appears to be a simple sandwich. It's anything but. The Po Boy uses a pillowy French roll French roll with ultra-thin crust, filled to the brim with deep fried oysters and shrimp. Add a generous spread of Creole mayonnaise-based remoulade sauce, spicy with the kick of mustard, some crisp greens and you're good to go. Wow.
TAKE A SWAMP TOUR OF THE BAYOU
The music, the food, the party…there are so many iconic aspects of this great city. But just beyond it (25 miles away, to be exact) is another crucial element of Creole, Cajun and New Orleans culture; the bayou. This collection of slow moving streams, swamps and rivers with murky, muddy banks is vital to the economy of Louisiana and its identity, attracting migrants of diverse backgrounds who then settled in nearby cities, creating the wonderfully vibrant culture that the region enjoys today.
A swamp tour is a great way to get to grips with the bayou; but owing to the propensity of crocodiles, snakes and that impossible-to-define mysterious atmosphere, a guide is essential. Check out the good guys over at https://www.bayouswamptours.com for more information. Here, you can ride on Airboats if you are adventurous and want a closer look at the swamp and its inhabitants, or opt for Pontoon boats to give you a safer and more comfortable experience as you just sit down with a roof over your head to protect you from the sun or rain.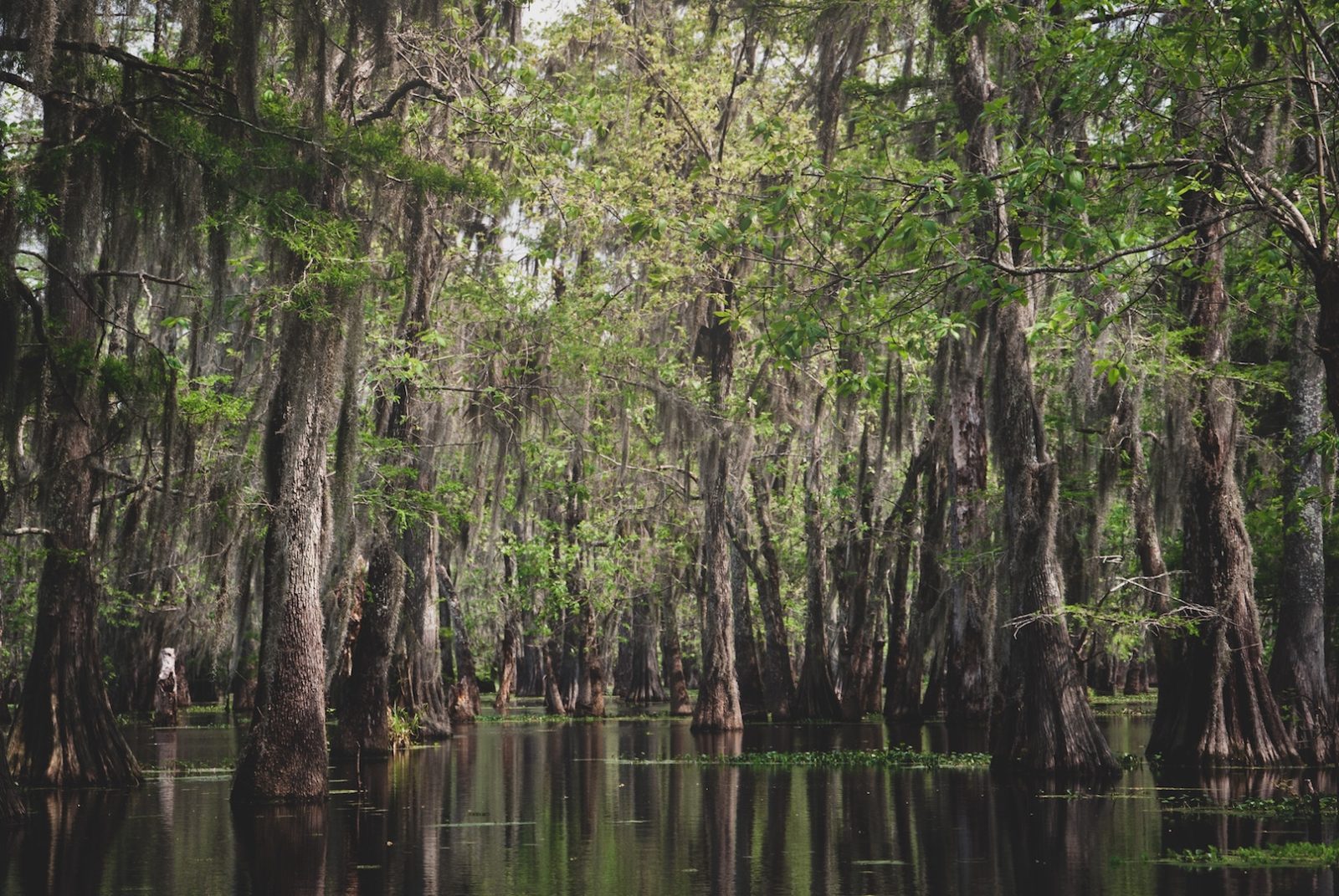 Such tours have trained experts in navigating the swamp and getting you back to terra firma safely and educated. An essential element of the New Orleans experience, we think.