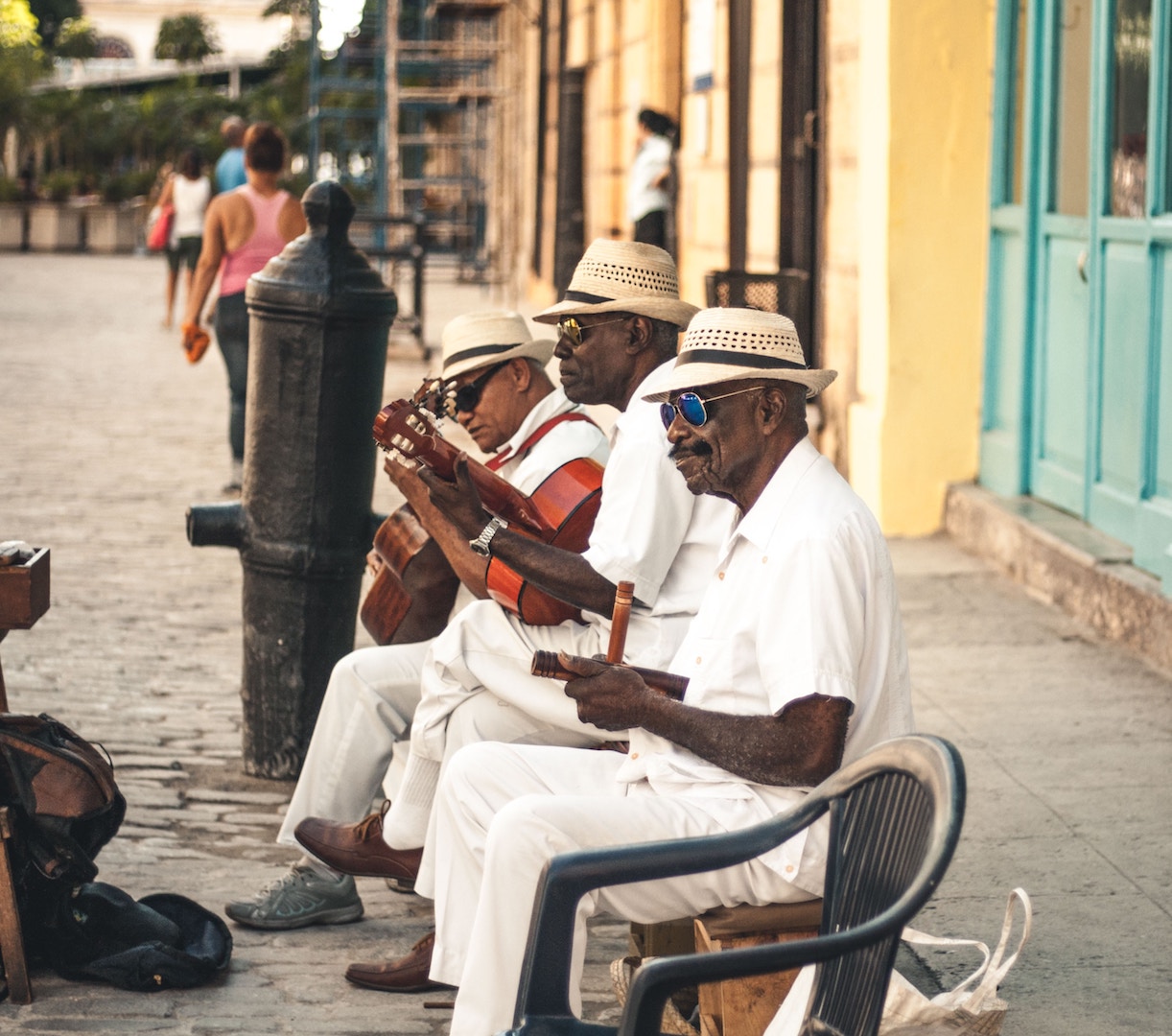 Cuba, the Caribbean's largest island, is the perfect combination of beautiful beaches, cobbled streets and incredible wildlife. That balance is perhaps most succinctly realised in the fascinating capital city of Havana, with its 1950s American cars and peeling Spanish-style buildings, crumbling facades but also a hip, ultra-modern scene beneath the surface.
Further contrast exists away from the capital. Beach bums will love the pristine Cuban coastline, with its soft white sands, turquoise waters and technicolour coral. All that's left before booking your trip – apart from applying for a visa for Cuba from UK, of course – is this; read our 5 IDEAL reasons to make Cuba your next holiday.
HAVANA
Havana, ooh na na. Sorry, we couldn't help it. With its 1950s American cars and peeling Spanish-style buildings, spending time in Havana like being in a particularly hazy, extremely trendy Instagram shoot for your entire stay. Old Havana is a UNESCO-protected site, with 500 year old plazas, churches and winding streets just waiting to be explored. 
Delve deeper and visit Habana Vieja, the hippest hub in Havana and bursting with a plethora of historical, cultural, and architectural highlights. This bustling baroque district plays host to Cuba's coolest cats, not to mention a fair few tourists looking for a piece of the city's action. The neighbourhood is also particularly famous for the Catedral de San Cristobal at the Plaza de la Catedral. Also, it's renowned for Hemingway's favourite bar, 'La Bodeguita del Medio', famous for its daiquiris and well known patrons. Anywhere that combines literature and drinking is definitely on the bohemian bucket list as a hipster's heaven, and it certainly is for us. Altogether now; 'Havana ooh na'…perhaps not again.
TRY A DELICIOUS, UNDISCOVERED CUISINE
For those seeking a culinary adventure, Cuba may not be the first destination which springs to mind. In fact, until recently, Cuba wasn't a destination that sprung to mind for anyone but the most daring explorer. Thankfully, all that has changed; the country is welcoming (and internationally welcomed) and the food vibrant, hearty and generous – much like the people. 
While folk all over the world are increasingly well versed in Latin American cuisine and Cuban food trucks are de rigueur in the States, the food of this great country remains largely untapped and unheralded on these shores. This, it seems, is soon set to change; the blend of Native American, Spanish, African and Caribbean technique and ingredients having vast appeal to globetrotting, adventurist foodies. To learn more, check out our article on 5 IDEAL must try dishes in Cuba here.
VARADERO
Two hours east of Havana, on the ultra slim Hicacos Peninsula, is Varadero. Love or hate it, this huge, hotel driven resort town is housed in one hell of a location, with 15 miles of ultra golden beach and crystal clear water on either side, with all the swim, surf, snorkel and sunbathe which that entails. Though the vibe is exclusive and sometimes a little over blown, there's no denying how pristine it looks, so even if you're not staying here, a drive up from Havana to appreciate the spectacular scenery should be high on any tourist itinerary.
CARS…
Speaking of driving, Cuba is a car lovers dream, with vintage models the norm and some truly idyllic drives around the island available. Perhaps the finest of all is The Malecón, in Havana, which takes in 5 miles of sea and city views, from the mouth of the city's harbour to the mouth of Almendares River, and is simply stunning and romantic in the extreme (you'll see young lovers courting along the stretch each day). If you're looking to heat up your tyres a little more than that, then the stretch of road between Cayos de Villa Clara and Cayo Coco is breathtaking, bringing you through tobacco plantations and palm trees aplenty.
…AND CIGARS
We can't believe we've got this far without mentioning one of Cuba's most iconic exports; the cigar. Sure, you could simply buy a few Cohibas and smoke them in your hotel bar, dark and dingy; a real mood. Alternatively, and perhaps a little more sociably, you could take one of the many Cuban cigar factory tours offered in the capital city Havana. In doing so, you'll avoid the many fakes which do the rounds, and instead get to appreciate a fine hand rolled, original cigar. Check it this definitive guide to the best places to buy the good stuff in Havana; invaluable stuff.