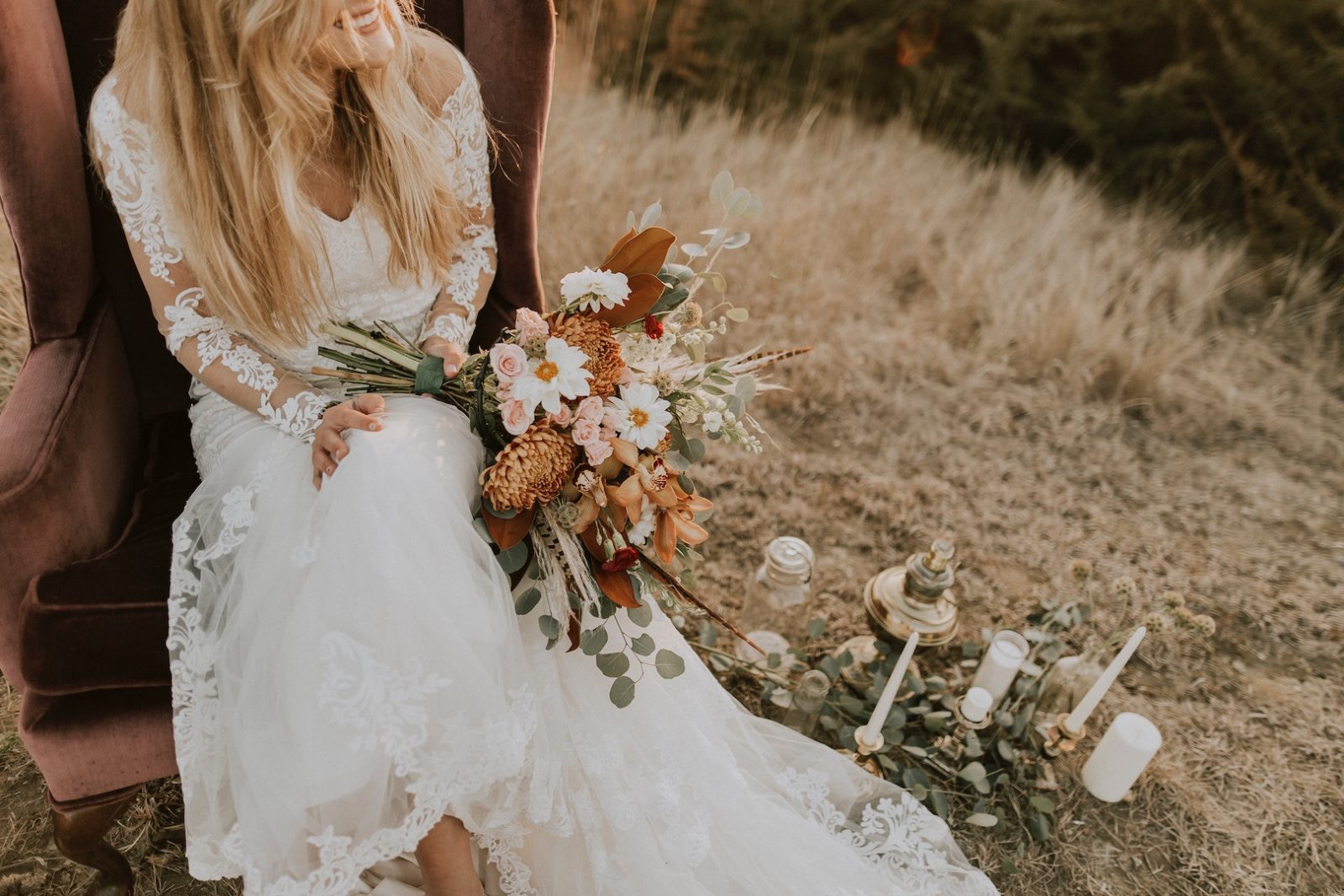 You're engaged! Congratulations. And good luck. This is both one of the happiest and most stressful times of your life; all rolled into one. The key to success and a lack of stress, as with so many things in life, is preparation. And while the joy of the proposal might still feel fresh, and the actuality of the big day so far in the future, reducing pressure as the wedding nears is all about getting started early. With this in mind, here are 4 IDEAL tips for stress-free wedding planning. 
SET A REALISTIC BUDGET
In the beginning, planning a wedding can be overwhelming in the extreme when you look at the bigger procedural picture – especially when it comes to setting a budget. With the average wedding now costing a whopping £27,000, getting hitched is anything but cheap. It needn't be the cause of sleepless nights and newly found grey hairs, though, as a wedding for significantly less can be just as glamorous, if you do all of the research ahead of time, that is. You could also do worse than checking out our hacks on ways to save money on your wedding day; just a thought.
When it comes to setting a budget, make a list of all your incomings and outgoings. Work out how much you can afford to spend, and how much you're happy to spend. The worst thing you can do is simlply pluck a number out of the sky and hope for the best. Once you've got a figure in mind, shave 15% off it and plan accordingly working to that budget – the excess is there in case you need to overspend on a certain aspect of your wedding. 
THE EARLY BIRD CATCHES THE WORM
Speaking of doing your research ahead of time, when it comes to booking venues and caterers, the old 'earlier the better' adage sure applies here. Even if you've just got engaged, it's a good idea to start looking at venues pretty much as soon as you've said 'yes'. Spaces can get booked up two to three years in advance as no doubt there are plenty of other couples looking to tie the knot in the same venue as you. Same goes for your wedding dress. Indeed, common knowledge dictates that you need to start looking for your dress at least nine months before the big day. This is to allow time for your dress to be ordered and for any alterations to be made.
DON'T GET WEDDING DRESS TUNNEL VISION
When it comes to your wedding dress, we'd wager that you have a style in your head and mental picture of what your dream wedding dress looks like. We'd also bet that you're pretty unswerving on that notion. Be warned; that imaginary style may not actually exist, so to avoid stress or disappointment, don't go into wedding dress shopping close minded. On the other hand, if you have zero idea of what you want your gown to look like, you may get all in a muddle and waste valuable hunting time. Both the former and the latter will only create stress. Get an idea of what you want your dress to look like and be open to trying on different styles and silhouettes. Focus matters, but flexibility does too. 
And above all, don't ignore the advice of the bridal consultant – they're experts and pair hundreds of brides with their dream dresses. In short, they know what they're doing. 
It's surprising the number of brides who choose something completely different from the one they originally had in mind. Finding the perfect dress is a bit like finding the perfect husband, you've got to try on loads before you find one that fits.In the event that you are looking for plus size clothes, Froxx is one example of a fashion boutique that offers such a service.
DELEGATE JOBS 
Remember, you should never feel as if you're solely responsible for everything as the bride and groom, and that is why getting assistance from that wedding planner is in your best interest. Apart from that, there are plenty of people on hand more than willing to help. Enlist the help of bridesmaids and mother-in-laws, groomsmen, cousins, friends, anyone. This should be a day you look forward to, not dread, so don't be afraid to delegate. Now, after all of that invaluable advice, we'll be waiting for our invite…