Congratulations! Your start up business is becoming too big for your spare room and you're thinking of getting an office. But what do you need to look for? What type of office do you want? Here's our top tips for getting your companies first office.
CALCULATE THE COSTS
First things first, you need to decide if you're in a strong enough position to lease a property. Renting an office space will significantly increase your outgoings. It's not just the rent you have to worry about. It's also the heating, lighting and insurance bills, not to mention the business rates and price of wifi. Also, in case you hadn't made the connection between the commute to work and people's bleeding bank balance, consider that the average person spends £148 each month getting to and from work – according to the Metro that's a whopping £135,871 spent on travel by retirement time. And remember, time is also money too – the average worker spends 400 days of their lives commuting.
CONSIDER A SERVICED OFFICE OR CO-WORKING SPACE
Before you consider signing a lease, consider renting a serviced office or a casual co-working space. Both of these shared spaces will provide the infrastructure to run your business, without the commitment. You usually pay a monthly rate that includes internet and other bills. But which option is right for your business?
Well a serviced office space is fully furnished and ready for a quick set up. Not only do you get a designated desk space and use of meetings rooms and conference rooms – many come with other perks like fully equipped kitchens, administrative assistants and even showers. Serviced spaces are usually the home of small corporate companies and established, but smaller teams. A lot of large businesses such as Disney or Pizza Express use them so you may be sharing an office with a big firm that could become a future client!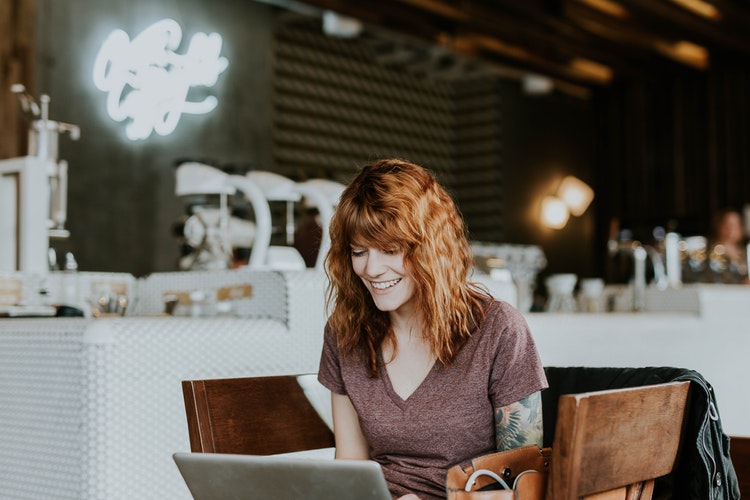 A co-working space is a different beast altogether and are great for startups, freelancers, entrepreneurs, solopreneurs and all types of digital nomads alike. Each are different in terms of amenities, but all offer the opportunity to work alongside other creatives in a cool, dynamic and nurturing environment.  As well as desk space and meeting rooms, some offer free coffee, tea and yoga while others offer members amazing networking opportunities including pizza and prosecco nights and regular seminars with 'thought leaders'.
Ideal tip: Some shared working spaces charge extra for use of meeting rooms, internet and telephone services so its best to compare what's included in the monthly payment. 
LOCATION
Location is one of the most important aspects when looking for your first office. Not only does it need to be affordable and accessible, it has to fit the image of your business. An area can say a lot about your company and choosing an office space that reflects it can play a big role in your success. Properties that have parking spaces and good public transportation connections is an important consideration. Also, it may be useful getting a space that's close to your clients. If you're not sure what properties are available in your area, check out Buy Rent Commercial. Sign up and they can help you find your perfect office. You should also think about other amenities are nearby. Your employees would like to be able to go to the supermarket at lunch or a restaurant after work.
SIZE
When looking at your office space, make sure you have enough room for all your employees and more. If you're a small business that is always growing, you don't want new employees being squashed in the corner of your office. You want to aim to get a small space with enough space for up to 5 more people. This will be perfect as you may expand quicker than you plan to, so room for 5 will give your employees ample space to work. This also links to how much parking you have. If employees drive to work, you need enough spaces for everyone.
Still not sure what you're after? Check out this infographic on tips for getting your commercial property.