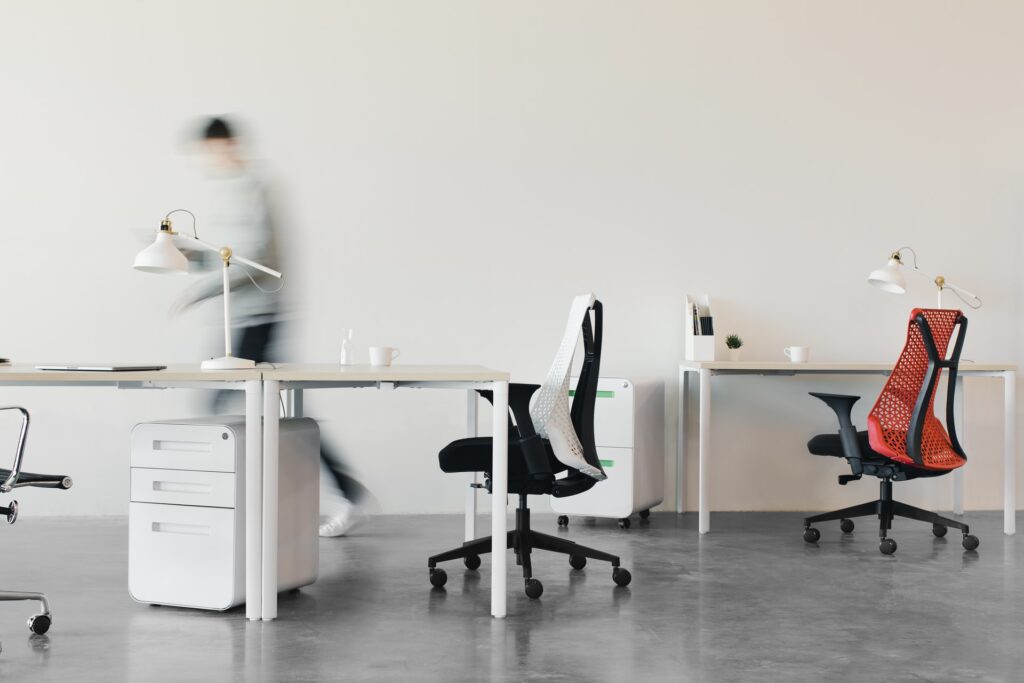 Ideal for those looking to start afresh in a post-COVID world.
The times they are a-changin'. And though Bob Dylan wasn't referring to how comprehensively a Global Pandemic has transformed the way we work, for the purposes of this article, he might as well have been.
Whether you're relocating your business into a new space or simply undergoing an office renovation to help your company be more equipped to tackle these uncertain new times, finding a suitable office design is essential.
Everything from decor and furniture choice to settling on the perfect layout matters. With a well-organised working space, you get increased employee satisfaction, retention and a boost to productivity, too. With that in mind, here are 7 potential mistakes you should avoid when designing your new office.
CHOOSING POOR QUALITY OFFICE FURNITURE
Choosing low quality furniture when you're designing your office simply shouldn't be an option. Should you ever wish to entice coworkers, colleagues, employees and even clients back into your bricks'n'mortar operation, then you're going to have to provide ergonomic reasons to do so.
After all, without the benefits of decent, ergonomic furniture and office stationery supplies, home office working is a far more preferable place to be, don't you think?
If you happen to be on a tight budget, there's always the option of incorporating used furniture into your office refit. The specialists at rethinkyouroffice.co.uk suggest that using second-hand furniture isn't only a cost-effective option, it also enhances your corporate-responsibility credentials; keeping your company lean and green is the way forward in the eyes of the consumer, make no mistake.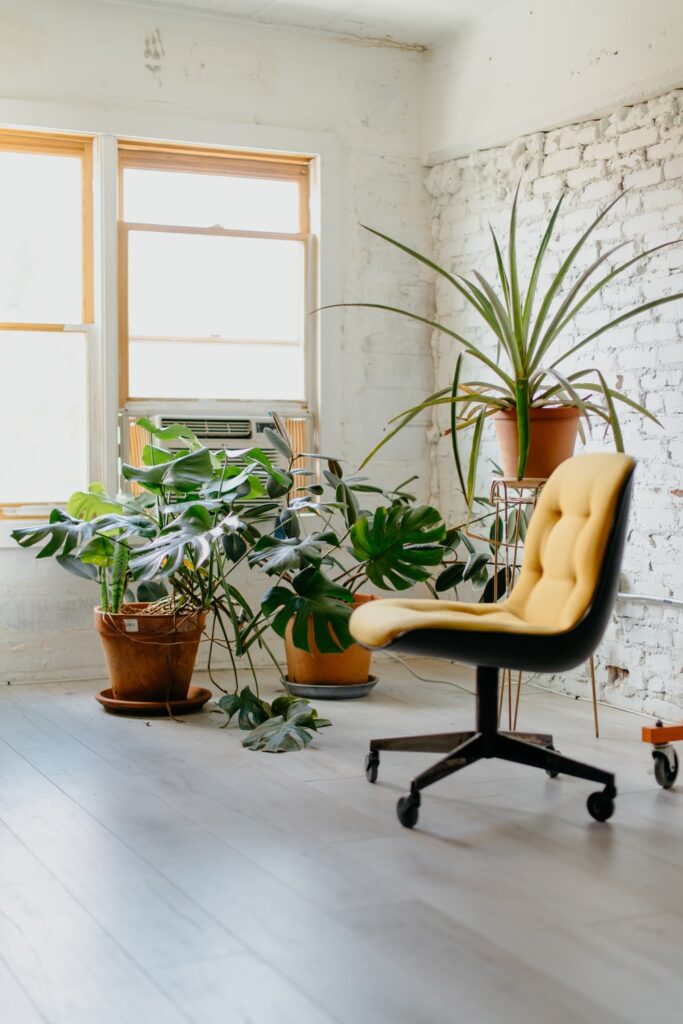 HAVING A POOR LAYOUT
How do you plan to organise your office? Will you do things open plan or will there be partitions? The type of layout you choose for your office should allow your employees to work effectively and safely, in tune with the most recent Government guidelines on social distancing and safe COVID practices in the workplace. Since these are constantly changing, you're going to need to be nimble in your layout design to incorporate potential shifts in advice.
There should be adequate space for employees to move around and also allow for storage and equipment placement. Working with a qualified interior designer should help you avoid ending up with a cramped space, which can be detrimental to office morale and in some cases, risk injury.
POOR PLANNING
Whenever you're planning any build or renovation, it's essential you make detailed plans and blueprints of how you envisage things to look. When designing your office space, with detailed, thorough planning you'll be less likely to suffer from the budget and time mismanagement which seems to affect so many projects of this nature.
Answering some of these questions will help you efficiently plan for your new office design:
– What is the goal of my new design?
– What is my budget for the whole project?
– What are my business needs?
– What are my employees and clients needs?
– How much space do I have?
NOT WORKING WITH A QUALIFIED SPECIALIST
Choosing to work with someone just because they offer cheap services may cost your company dearly in the long run. After all, you get what you pay for, and it's therefore highly advisable to work with a professional who will guarantee you expertise and experience.
Surprisingly, the law doesn't actually make it obligatory to employ an architect to draw up those plans we mentioned previously. And while there may not be a legal precedent for this, you may find the whole process more manageable if you do have accurate and detailed plans to hand. However, as architects are an expensive option, you will need to shop around to find the best fit before you part with any cash.
According to the government's official website, ''the Architects Registration Board regulates the architects' profession in the UK to ensure that good standards of conduct and practice are consistently maintained''. It's therefore sensible that you find (or cross-reference) your architect on the official architect's register to ensure they have passed necessary scrutiny.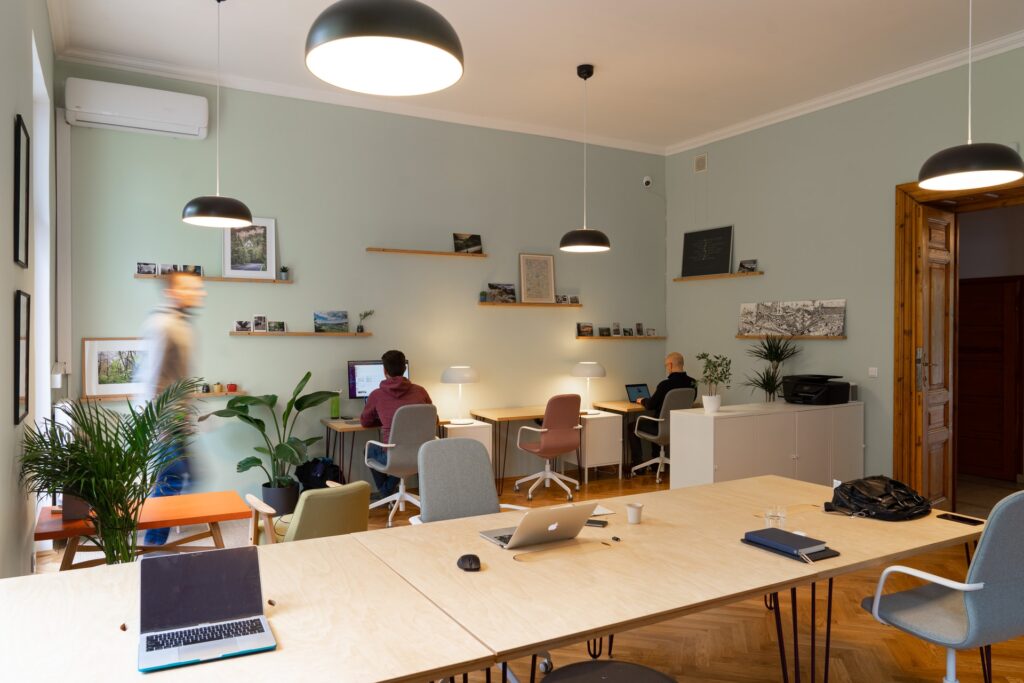 FAILURE TO COORDINATE WITH YOUR EMPLOYEES
When choosing a suitable office design, it's always advisable to involve your employees in the process, for the benefit of staff morale and so you can gain their unique, specific insights, too.
This way, you'll be able to create an environment that's comfortable for them to work in. As much as you'd probably like a design that reduces costs in build and upkeep, it's essential you put your employees' opinions and needs into consideration.
POOR LIGHTING
Poor lighting not only impacts your employees' productivity, but also their wellness. Migraines, eye-strain and even anxiety can all occur if the lighting isn't adequate in your new office design.
Fluorescent lighting, in particular, has been shown to have a detrimental impact on office workers, their health and their wellbeing. According to ThoughtCo, working under fluorescent lights can disturb your circadian rhythm, leading to adverse health effects. What's more, their propensity to flicker (perhaps accompanied by the sound of a dripping tap, horror movie style) can cause 'migraines, headaches, eye strain (and) stress and anxiety'.
Ideally, you'll ensure that there are large windows to allow adequate natural light into the office, which can lift the mood of staff hugely. Recent analysis regarding an office's impact on health found that employees who sit within 10 feet of a window reportedly had 84% fewer eyestrain instances, headaches and blurred vision symptoms. Wow!
FAILURE TO PUT YOUR PROSPECTIVE GROWTH INTO CONSIDERATION
When designing your office space, it is advisable to opt for a space that has the potential for easy expansion rather than settling on a smaller, tighter layout. The latter simply smacks of a lack of ambition, don't you think? You should avoid overlooking the potential growth of your business if you want to inspire confidence in your staff. Which, of course, you do.