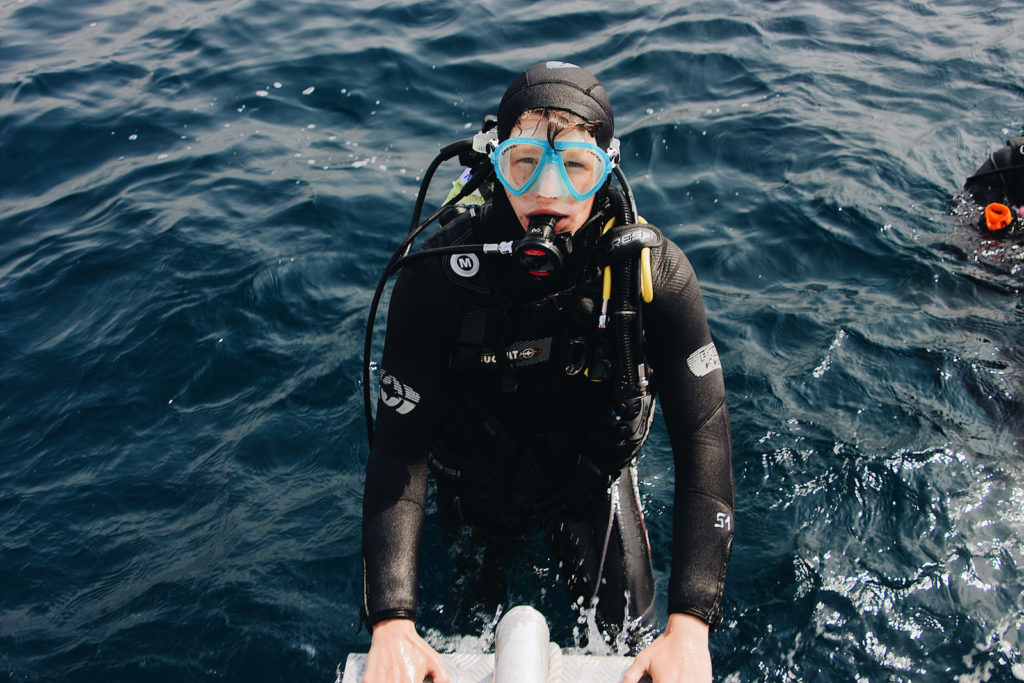 Sure, paddling is great. Yep, a few yards of front crawl before retreating to shore is fun. We get it, snorkelling can even let you see that little bit more. But it's deep blue sea diving that truly grants the opportunity to see a world of water beyond all three of those tentative strokes.
And by god is there a world out there. That gorgeous aquatic life along with coral reefs, caverns, caves, and different kinds of fish and mammals will hit you hard. Whether you're a beginner dipping your tank deep for the very first time, or even you're more experienced diver with an insatiable thirst to see more, it's essential you choose the right site to suit your needs. With that in mind, and settling for nothing but the best, here are 4 of the best deep blue sea diving sites in the world for beginners.
GOZO ISLAND, MALTA
Gozo, not far south of Sicily, is one of the lesser known islands which make up the gorgeous Maltese archipelago. With a population of around 37,000, Gozo has some serious historical clout, boasting one of the world's oldest religious structures; the Ġgantija Temples. What's more, the island is believed to be the famous Calypso Isle in Homer's Odyssey. Yep, for somewhere we've just described as 'lesser known', it packs one hell of a punch historically.
The island's beauty is attributed to its orange-red sands and azure waters that will fascinate those who love diving and snorkeling. If it's your first deep blue sea diving experience, then you should "start with the Blue Hole, an underwater chimney passage that will spill you out into the Mediterraean sea. Be prepared to see a lot of fish, such as grouper and damsel fish, and tuna the deeper you go, and delight in the relatively untouched conditions''.
For those intent on seeing fish, Crocodile Rock and the Double Arch Reef boast tuna, barracuda, sea urchin and octopus by the barrel load. Because of this, the seafood back on terra firma is also rather good!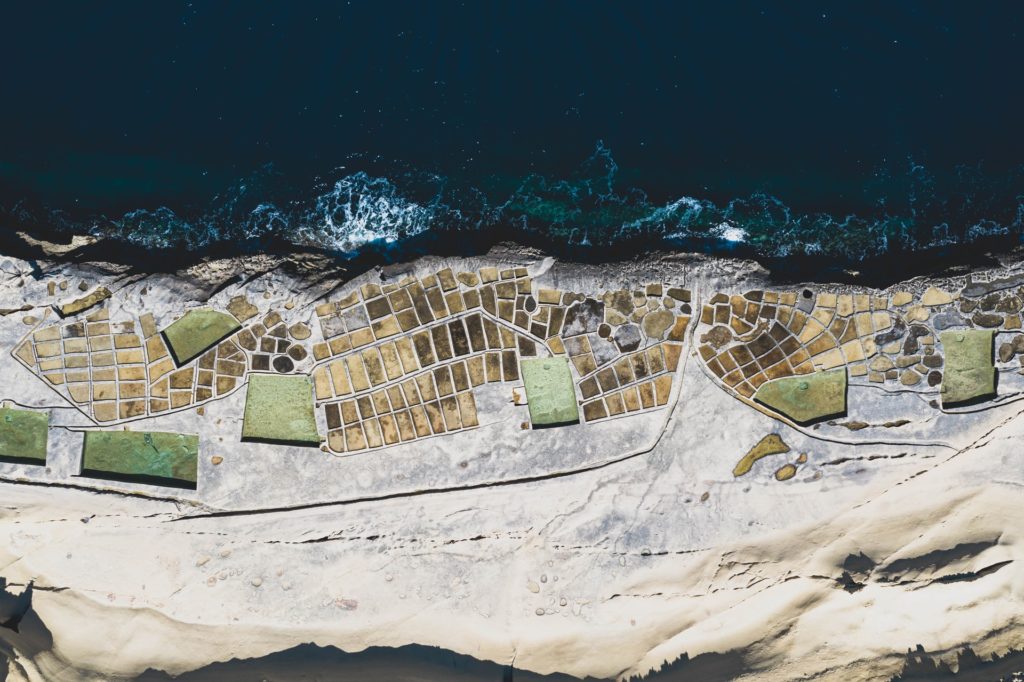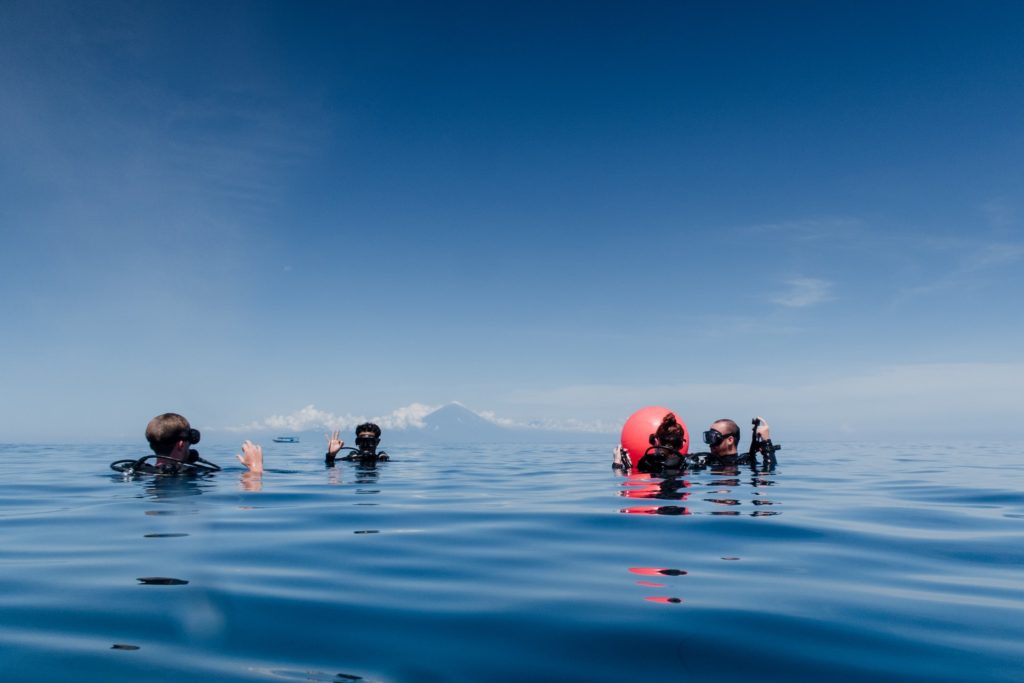 GILI ISLANDS, INDONESIA
The Gili Islands is Indonesia's most popular area for scuba diving. Dubbed the "Turtle Capital of the World", the island is an ideal place not just for experienced divers but for beginners, too, who are looking to dip their toes (and faces) in the water.
Thanks to its year-round perfect water temperatures that average a warm 28°C, diving occurs all year here, though the best time to do so is in the dry season, beginning May and ending October. Visibility is hampered during the rainy season, but it's still a great spot for diving.
Another great thing about the Gili Islands is the fact that all the dive centers offer a fixed price for everything, except for the purchase of equipment, due to the official Gili Indah Dive Alliance (GIDA) which operates on the island. This would mean that whichever Gili Island you choose for your first deep blue sea diving, you will be paying the same price, preventing extortionate fees and scams, and offering reassurance to those beginners less confident about navigate common price fluctuation.
Keep an eye out for night dives around the island's waters, available on request and a real treat if you can snag a place.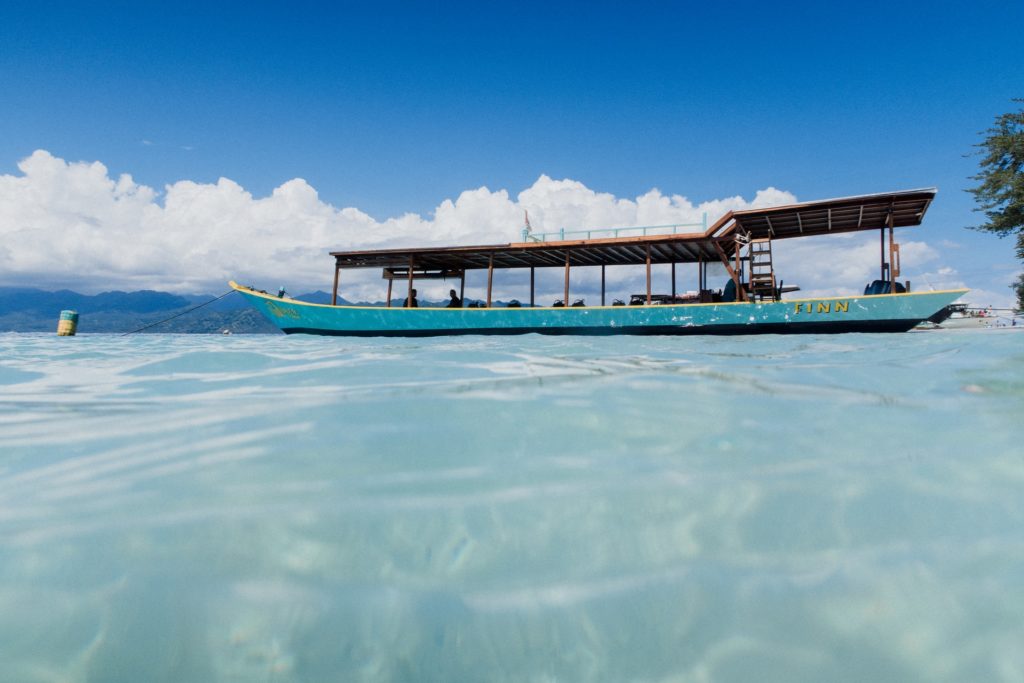 SIPADAN, MALAYSIA
Located in Sabah, Malaysia, this island is known to be one of the best dive sites globally and is the country's only oceanic island, formed by living corals and extinct volcano. Beginners and keen divers alike will find the visibility excellent and the waters teeming with life, from bright fish and spiraling schools of barracuda to turtles, schooling reef sharks, dolphins, and precious corals filling the underwater world.
Note that here, you'll need to have a permit to be able to dive around the island (just 120 permits are issued per day) and you won't be able to stay on the island. As such, many tourists here choose to stay on the nearby islands of Kapalai and Mabul so the diving of Sipadan is as accessible as possible for day-to-day diving excursions.
KAS, TURKEY
Kas is the Turquoise coast's greatest asset, a lovely, laid back place with a lively soul, great cuisine and a globally renowned scuba diving scene.
Within the radius of just a half hour's boat ride from the town's port, you'll find more than 50 dive sites, and move than 15 accredited diving centres within the area at last count. The diving season here happens approximately from April to November, with the very peak in June, July and August. Water temperatures during this time are pleasant, in their early 20s, and visibility crystal clear.
First timers should head for Assi Island, which is only twenty minutes or so from the Kas port. Here, the curious and the keen will discover a reef replete with barracuda and octopus, as well as the odd sea turtle calling it home. Amazing! But diving's not only about seeing fish right? Close to Kas there are also several fascinating historical wrecks to peruse, the most popular being amongst the Canyon, where you'll see the wreckage of the Dmitri, a steel coaster which sank in 1968. And for inexperienced divers, the deliberate sinking of the DAKOTA WWII C-47 plane (to create an artificial reef) is easily accessible at 22 metres deep.
THE BOTTOM LINE
Every underwater adventure is an unforgettable experience, regardless of what you see and who you encounter. But, in addition to planning your destination for your first dive, you have to make sure that you are physically and mentally prepared, too, as well as having the right equipment.
Though we can't help you psychologically to get ready, we can point you in the direction of our article on 6 IDEAL scuba diving accessory must haves, to ensure you're equipped for what might turn out to be the greatest experience of your life!