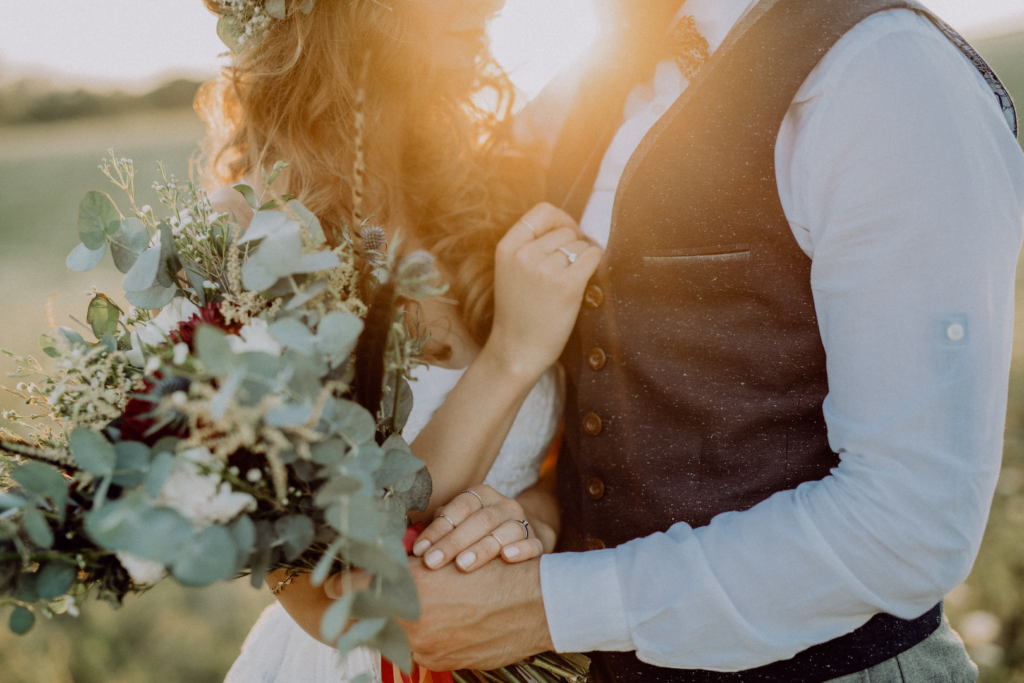 Ideal for those looking to tie the knot in style.
First of all, if you've landed here, might we assume that congratulations are in order? And, though it might be brave, also that our invite's in the post? We couldn't be happier for you, you beautiful thing.
And now, it's imperative you find a venue that you deserve, and that's fitting of this fawning introduction, too. In our humble opinion, some of the UK's best wedding venues are those with a dash of historical charm. Britain's rich history is often encapsulated by its buildings, with structures ranging from castles to country houses each bursting with character and intrigue. Boasting period features, walls that tell a thousand stories, and gardens you could lose yourself in for days, these structures are perfect for a quintessentially British wedding.
Whether it's a summer celebration basking in the grounds of a manor house or a winter wedding spent sipping mulled wine in a medieval castle, there's a historical venue in the UK for every type of ceremony. Here are 4 UK wedding venues boasting heritage and history.
SANDON HALL, STAFFORDSHIRE
For couples who want a grand yet homely venue, country houses are the way forward, and one which should certainly be on your radar is Sandon Hall in Staffordshire. The ancestral home of the Harrowby family, the hall was remodelled into a Georgian House in 1776, and is set in 400 acres of picturesque parkland.
Sandon Hall features ten rooms of incredible opulence, with the conservatory to the drawing room and library to choose from, all of which are licensed for weddings. This makes it an ideal year-round venue, with an interior which seats up to 120 people (do bear in mind that for now, wedding parties must not exceed 15 attendees, but we were discussing plans for next year, right?).
Those seeking a traditional church wedding are in luck, as the country house also boasts a 13th century All Saints church. For outdoor ceremonies, the venue offers tipi receptions, complete with an open fire and plenty of space for a bar and dancefloor. Secluded enough to make you and your guests feel like you're in your own little world, Sandon Hall the ideal historical wedding venue.
BLENHEIM PALACE, OXFORDSHIRE
The only palace in the UK not owned by the royal family, Blenheim Palace, in Oxfordshire, is home to the Dukes of Marlborough. Noted for being a UNESCO World Heritage Site, and the birthplace of Winston Churchill — having been constructed between 1705 and 1722 as a gift for John Churchill – it is designed in the rare and short-lived English Baroque style of architecture. This is manifested in the great masses of stone used in its design, from the grand portico entrance on the north front to Egyptian temple-influenced towers on each corner of the central block.
Inside, the palace features a grand staircase, a great hall complete with a luxurious ceiling painting, and a chapel, while outside you'll find a vast landscaped park, formal gardens and woodlands. Hosting weddings throughout the year, guests can have their ceremony in any one of a number of rooms in the Palace, including the Orangery, the Long Library and the Great Hall, as well as in marquees on the South Lawn. Oozing in grandeur and history, Blenheim Palace is a magical wedding venue, befitting of your special day, and certainly something worth spending the wedding budget on.
LEEDS CASTLE, KENT
Many brides-to-be dream of their fairytale wedding, complete with a regal setting, and tying the knot at Leeds Castle lets you live out this fantasy for real; for a day, at least. Situated just outside of Maidstone in Kent, rather than in Yorkshire, confusingly, a castle has existed on the site since 1119, though much of its present structure dates from the 19th century. The former residence of both King Edward I, and Henry VIII's first wife, Catherine of Aragon, Leeds Castle is located amidst 500 acres of gardens and grounds, with features ranging from a maze and a grotto, aviaries and a vineyard.
The castle itself rises majestically from its surrounding moat, with weddings taking place in the Ceremony Room that adjoins the Library. A banquet-style dinner is served in the castle's largest room, the Henry VIII Banqueting Hall, which offers magnificent views across the moat, before you get the party started in the lavish Heraldry Room. Alternatively, guests can choose to tie the knot in other locations within the grounds. The most popular places to do so are the Maiden's Tower, a 16th century stone building adjacent to the castle, in Leeds Castle's glorious walled gardens, or a 17th century Kentish timber-framed structure known as the Fairfax Barn.
HOPETOUN HOUSE, EDINBURGH
Located in acres of spectacular Scottish countryside on the outskirts of Edinburgh, Hopetoun House is one of Scotland's most luxurious stately homes. The romantic venue can host both wedding ceremonies and receptions, with the Adam Stables accommodating up to 160 guests and the Adam Ballroom able to host up to 250. 
When the last champagne bottle has been popped, family and friends can retire to the State Apartments and Tapestry Rooms. The Wedding Manager and award-winning event caterers Heritage Portfolio are on hand with expert advice to ensure a fairytale wedding day.
Now you've got some venue ideas, how about doing a little research on the best wedding entertainment?