Do we really need to recycle the latest facts on the ever rising cost of weddings? Yes, we think we do, for posterity's sake. Currently, in 2020, the figure stands at anywhere between £18'000 and £32'000, depending which expert's estimates you believe. Moreover, many newly married couples rack up huge debts to pay for their weddings, relying on loans and credit to help foot the bills.
Regardless of whether you are working to a tight budget or can afford to splash the cash with abandon, there are a few wedding essentials well worth devoting the largest chunk of your budget, too. Yep, these are the items we think will make your big day meet your dreams; for the ultimate wedding, here are 5 things worth spending your budget on.
THE DRESS
If you want your guests to take a sharp intake of breath when you first set foot down the aisle (in awe, rather than shock) get a wedding dress that packs a proverbial punch. It doesn't have to be adorned with sparkles or have a huge statement embellishment, but it does need to suit and fit you perfectly, to wow attendees and elicit praise. And though it normally sounds shallow, that's what this part of the wedding is all about, right?
You may, of course, be able to get the dress of your dreams without spending a fortune, but if your perfect dress comes with a hefty price tag, it's probably one of the key items where spending more is totally worth the investment. You want to feel incredible on your big day, so if needs be, save money on other elements of the wedding to get the dress you want.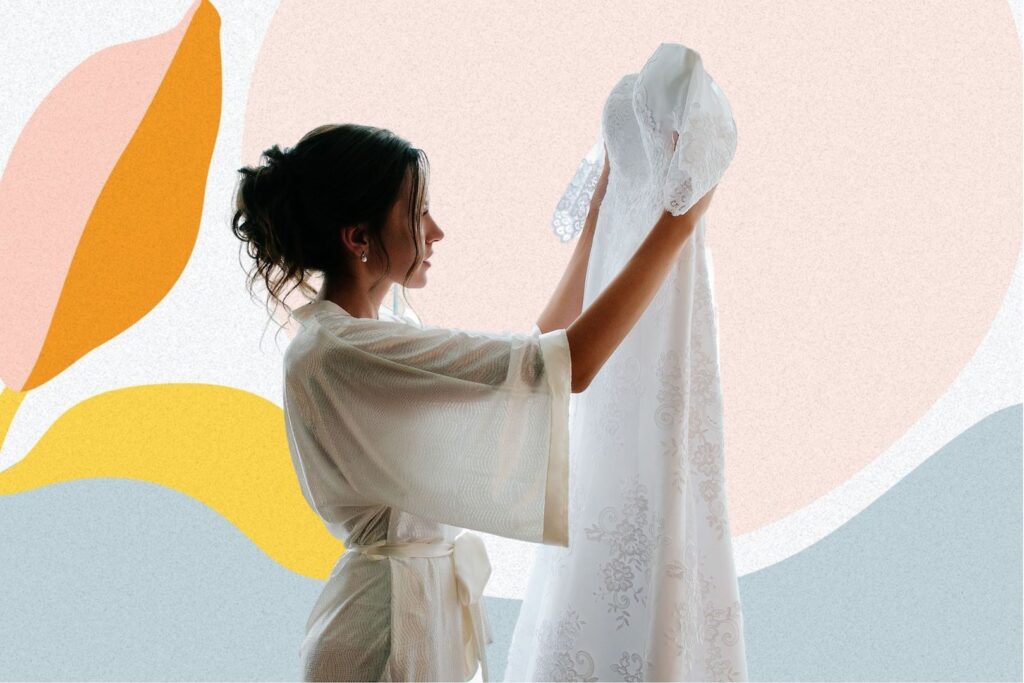 THE PHOTOGRAPHER
You will want to remember this day forever, firstly, go easy on that champers. But more importantly, do it with photographs. You could ask a family friend to take some snaps throughout the day, but if you want good quality, well-considered shots, then it's worthwhile hiring a professional photographer.
All photographers will have a certain look and style of photographs that they like to produce, so it's useful to look through a range of portfolios before making your decision. It's also prudent to check the geographical radius that they cover. If, for example, your wedding is taking place in Basingstoke, but your ideal photographer doesn't cover Hampshire weddings, then your search may prove a waste of time. 
You will treasure good wedding photos for a lifetime, so paying a bit more for them is completely justifiable. Because when centenarian-you is showing the great-grandkids, you don't want to be ashamed of a few blurry snaps with thumbs covering half the lens. Hey, maybe we'll have holograms by then anyway.
THE RINGS
Although wedding rings don't traditionally cost as much as engagement rings, it merits forking out a bit more than normal for something that looks the part. If a fair bit was spent on your engagement ring, it makes sense to have a wedding ring of similar or even superior quality. A ring will be worn forever, so buying too cheap could be a decision you regret.
If you want something unique, many wedding ring designers will create a bespoke set of rings to the exact specification that you desire. If you want something that will never tarnish or fade, platinum is a good choice and one which will retain its lovely glow forever.
CANAPES
Canapes and bubbly – the part of the party we most look forward to when done right. Many are likely to be feeling on the ish side of peckish, at the very least, after the wedding ceremony, and it's a period where rumbling stomachs and excessive boozing don't mix well. 
Spending a little extra on canapes doesn't mean you have to go crazy with the finest caviar and fanciest foie gras around, just make sure it's a delicious quality bite and there is enough to go around. Something inventive and regional, like mini fish'n'chips or stuffed, bite-sized Yorkshire puds, is just lovely. It's worth forking out for this part because when the bubbly is flowing, you'll want your guests to line their stomachs, so they do just that rather than turning down a second bite in favour of more free flow.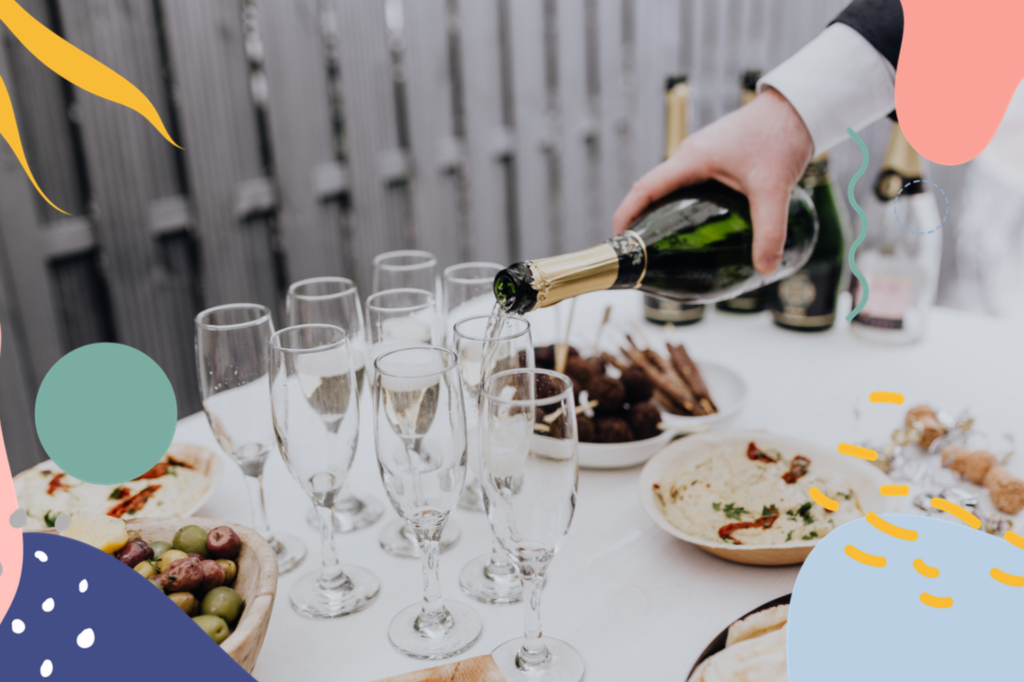 THE BRIDAL SUITE
Your choice of reception venue is extremely important, but don't forget to spend a decent amount of cash on the bridal suite, too. This part is just for you, the happy couple, for post party pampering, for spoiling yourself, and for the first quality time spent together as a married unit. Although you could get a bog-standard room for a fraction of the price, it's only right that you spend your first night as Mr & Mrs in comfort and luxury.  
When the celebrations are over, you will have a stunning room to relax in and spend time together. A roll-top bath, queen size bed, and champagne on tap will ensure that the rest of your evening is just as lavish and enjoyable as your wedding reception.