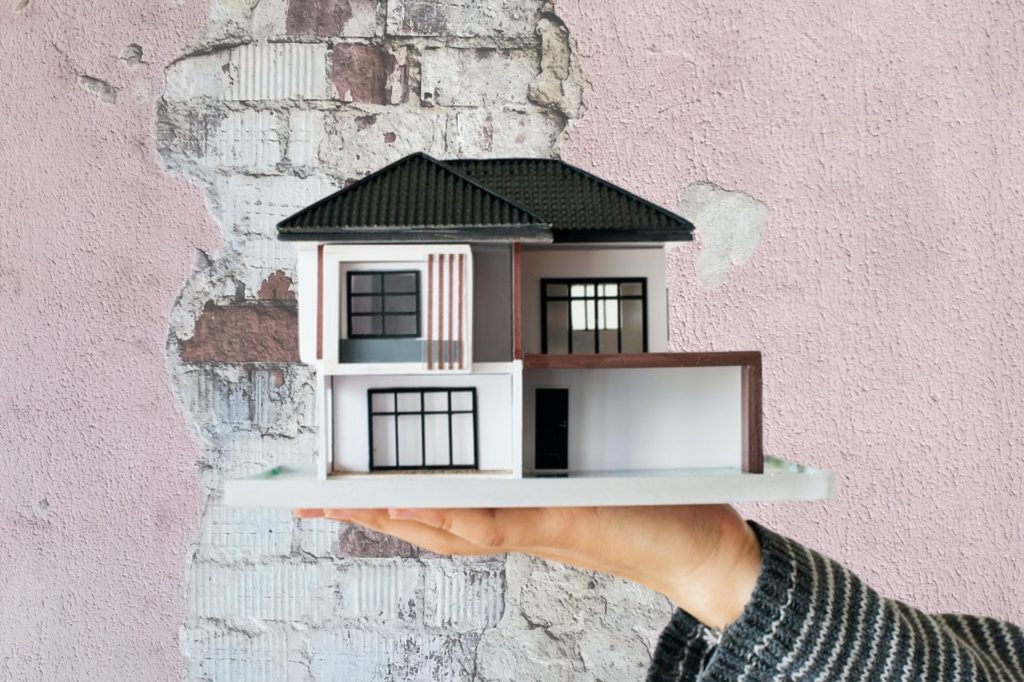 At last estimate, in 2018, turnover of real estate businesses in the UK was estimated at £68.3 billion, with 514'000 employees in the sector. Whilst not wishing to put things too mildly, things have changed rather markedly in the subsequent two years.
But times of crisis bring times of opportunity for some, and with recent news that house prices have fallen at their fastest rate since 2009, now could be the time to take that plunge into the deep, often lucrative world of property investment.
It's a decision not to be taken lightly, with financial and time commitments massive, but with the correct levels of information, education and a little bit of luck, it could turn into a very profitable move indeed. With that in mind, here are 4 ways to get into property development.
FIRST, FIND FUNDING
While we'd hate to make assumptions, we are going to do just that and assume you don't have several million pounds stuffed under the mattress ready to invest in property without making an impact on the brimming coffers.
Instead, you're going to have to investigate financing and funding options to get started in property investment and development. Because without capital, this thing is but a pipe dream.
Fortunately, the government and subsequently, the banks, are keen to encourage investment in this area to kickstart house prices upwards once again.
Bridging loans, which serve to eliminate over-reliance on a property chain and free up cash to buy a property while you wait for a sale at your end, are available to would-be investors just starting out. Should you be selling your own house to start your investment journey, such a loan might come in handy.
There are also unsecured and secured loans available to you; the former is generally for topping up the money you already have, and shouldn't be used for large amounts as interest rates are larger and penalties for missed payments huge. Secured loans should be used for larger amounts, and come with lower interest rates, but your house will need to be put up as collateral.
PRIORITISE EITHER BUY-TO-LET OR BUY-TO-SELL
While still on the subject of finding suitable funding, at the very infancy of your property development adventure you're going to need to establish your priorities; will you first be buying to let or buying to sell? This decision will dictate the mortgage options available to you.
Buy-to-let, in short, is the buying of a property with a view to letting it out again. All in the name of the dollar. Such a move has numerous benefits; it's more tangible than stocks and shares and can generate a steady income for the new landlord. Check out our tips for first time buy-to-let property investors for more detail here.
Buy-to-sell is a different beast, and involves a quicker turnaround; you buy a property, enhance its value in some way, then sell it. Sounds simple, huh? But this option requires a keen eye for the refinements and movements of the market – to analyse if rental or sale value is higher – and doesn't bring a steady income, but a lump sum. As such, it's a continuous process if you're to earn serious money, rather than a one time transaction.
There are also several mortgage options you should consider to kickstart the funding to your property development adventure, and these largely depend on your intended use of the property. If it's set to be used for commercial purposes (such as a should or restaurant) once the developing stage is over, then a commercial mortgage is best. Should you be buying the property with the intention of doing it up and then renting it out, then a buy-to-let mortgage will see you right. And if you're planning to live in the house you're developing or you're purposing the property for sale, then a residential mortgage will be best suited to your needs.
Of course, all of this borrowing comes with the caveat that your credit score is in good shape, and that you have the requisite regular income and a water tight business plan. If you satisfy those criteria, then the bank may well be your best friend here.
START AS MORTGAGE ADVISER
As you've probably inferred by now, a deep, nuanced understanding of the mortgage market is essential to your future property development success. And let's be clear; a jump into the deep end of the housing market with no armbands, swimwear or knowledge of how to float is going to lead to sinkage.
Instead, we'd recommend playing the long game, and endeavouring to develop an implicit understanding of the forces at work here before you actually sign on the dotted line on a property. For those looking for a career move which will help furnish your understanding of the property market, consider embarking on a role as a mortgage advisor and undertaking your Mortgage Advisor Training course to kick things off in this field.
Not only will doing so would help you gain better understanding of the housing market, but the salary is also strong (an average starts at round £25'000, with experienced advisors getting around £70'000 with commission) meaning you'd be able to save up money to invest in property whilst gaining the knowledge needed to do so adeptly.
UNDERTAKE STUDY IN PROPERTY DEVELOPMENT & PLANNING BSC
If you're serious about laying the groundwork on your learning about the property market, and you have the money (and time) to undertake several years of study, then there are a handful of university courses which specialise in this field.
Undergraduate courses in Property Development and Planning BSc (Hones), accredited by the Royal Institute of Charted Surveyors, are most common, and are available at various prestigious universities across the country, including Birmingham City, Nottingham Trent and UWE Bristol, to name just three. Typically, this course would last for three years, with the option for a four years sandwich factoring in a year's placement or internship within the industry. If you do have the luxury of time on your side, then this work experience could be invaluable later down the line.
Such courses will give you implicit, working knowledge of urban and sustainable development, as well as the legal systems and requirements integral to both commercial and residential property investment, particularly in the field's of property valuation, and landlord and tenant law. One of the key appeals of doing such a course is that it doesn't pigeonhole you into property development alone; it also opens up avenues into surveying, planning and other disciplines which come under the umbrella of 'property'.