Ideal for non-traditional brides or who love to break conformity.
Hey brides! Yes you. The ones who don't want to spend time scrolling through the same stock images looking for inspiration. The ones who don't want to spend the best day of their life in an identikit outfit. The ones who find pleasure in going against the grain. For those brides, it's time to do wedding season differently.
Indeed, princess-esque wedding dresses aren't for everyone. Tiaras even less so. And there shouldn't be any shame in that! With that in mind, here are 5 alternative wedding dress ideas, IDEAL for non-traditional bridges who love to break conformity.
A WEDDING JUMPSUIT
…because a dress shouldn't be your only option. We came here to throw around some ideas, right? To think outside the boring box? Well, if you're a bride who's not all bells and whistles when it comes to the 'big day', then simply say no to the dress all together.
Elegant yet affordable jumpsuits have been breaking wedding tradition for a while now and we're very much here for them. This shouldn't be viewed as a pale substitute; a stylish and sleek statement jumpsuit can truly steal the show when done right.
It's a sustainable purchase, too. With a wedding jumpsuit, you're bound to wear it again. And again. Pair your jumpsuit with an elegant watch, such as the Tommy Hilfger Carly watch from H.S.Johnson, with rose gold and blush pink tones, and you have a real bridal showstopper. Or, consider a watch with white straps if you're embracing a more traditional (though not ever so) all in white ensemble.
And the best big of that oh so stylish timepiece? You'll get to the church on time.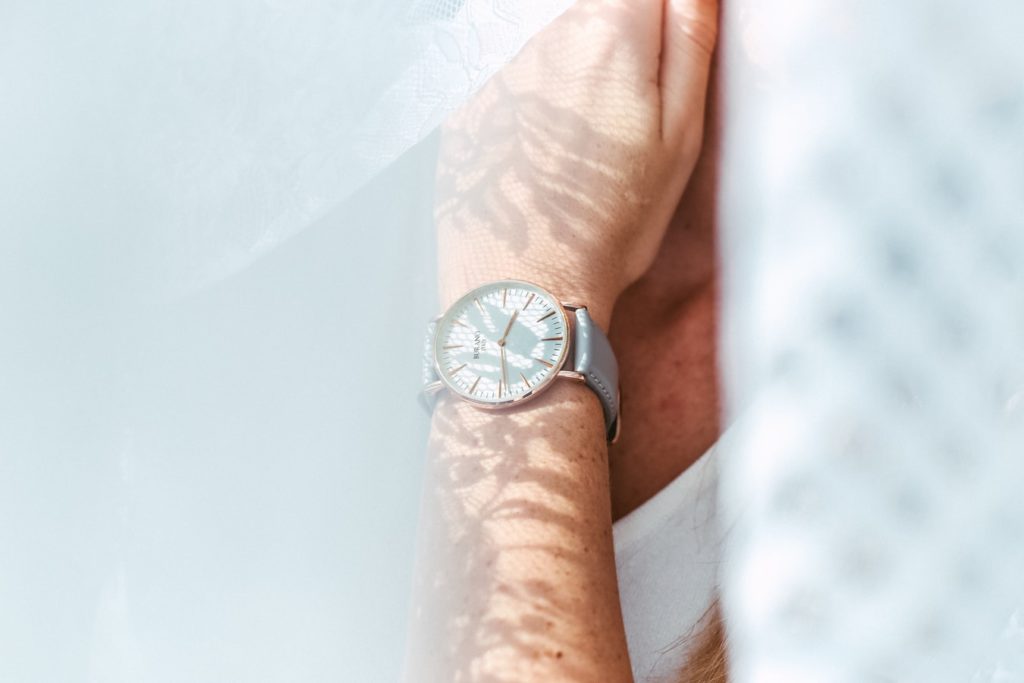 FOCUS ON THE SHOES NOT THE GOWN
If ever there was an excuse to treat yourself to a pair of expensive shoes, then it's your wedding day. We're sure you're inclined to agree. Put it this way; you only wear your dress once, but shoes you can wear time and time again, regardless of how dressy or unique they are.
If you do need to balance the budget for your special day, go big on your footwear and opt for a more affordable dress. Something simple and unadorned like a sleek slip dress that you can pair with the shoes of your dreams, no matter how simple, sophisticated or completely outrageous they are.
There's a lot to be said for prioritising investing in a well-made pair of designer shoes that will, with the right love and care, last a lifetime, rather than a dress which will only have one big day out before being banished to the attic.
EMBROIDERED
Who said that plain and non patterned was the only way to wear it on your wedding day? Whimsical and elegant in equal measure, embroidered gowns are a great way to channel an alternative vibe with your wedding attire. Consider a head to toe colourful floral motif atop a white gown for a spring or summer (or that blessed bit in between) wedding. Think astrological star signs embroidered on a striking dark gown to channel a celestial celebration. Or, make it meaningful to you like Angelina Jolie's veil covered in embroidered doodles by her six children in bright Crayola colours.
LADY IN RED
Need a refreshing change from the scores of white wedding dresses? While tradition dictates that brides should wear white on their wedding day, it's certainly not a colour for everyone – especially if you're a messy eater and have spent most of your wedding budget on food and drink.
Fear not messy eaters and enthusiastic drinkers. You can eschew Western tradition altogether and rock red instead. Gorgeous red gowns have been the customary choice within many cultures, from Chinese to Indian, for centuries. In China, the colour is auspicious and wearing a red dress for your big day means good fortune, happiness and prosperity. And we all want a bit of that for our happily ever after, hey?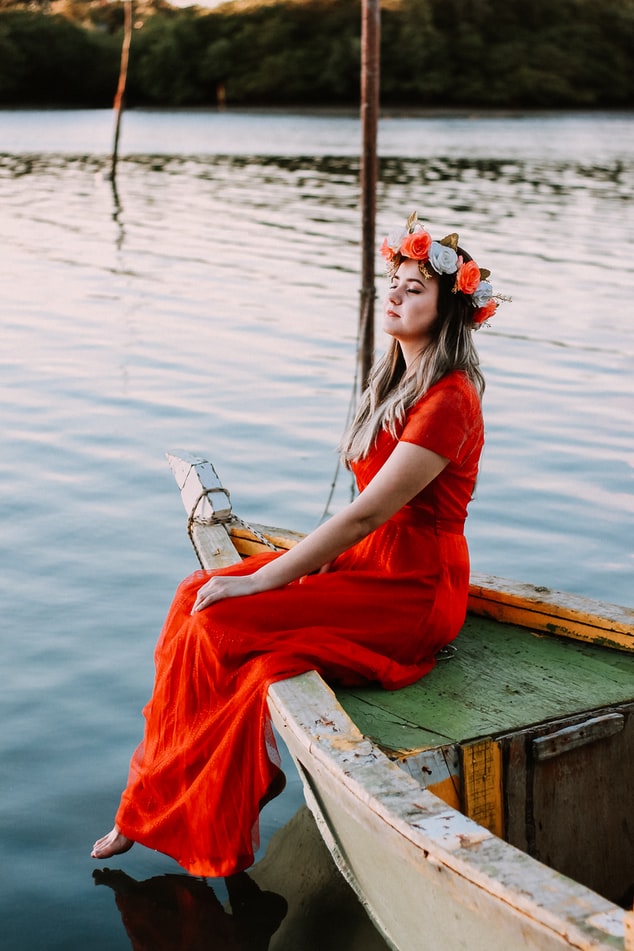 WHO WEARS SHORT DRESSES?
With so much focus on the train during the all important aisle walk, it's often forgotten that actually, this is the least important (see: least photographed) part of the dress. And let's face it, the risk of an embarrassing fall and all that material dragging along the ground and grass can be pretty debilitating.
A short wedding dress is a statement, for sure, but one which can look just as elegant and beautiful as something longer when deployed correctly. In fact, mini dresses are now a trendy alternative to traditional gowns, and we just love it.