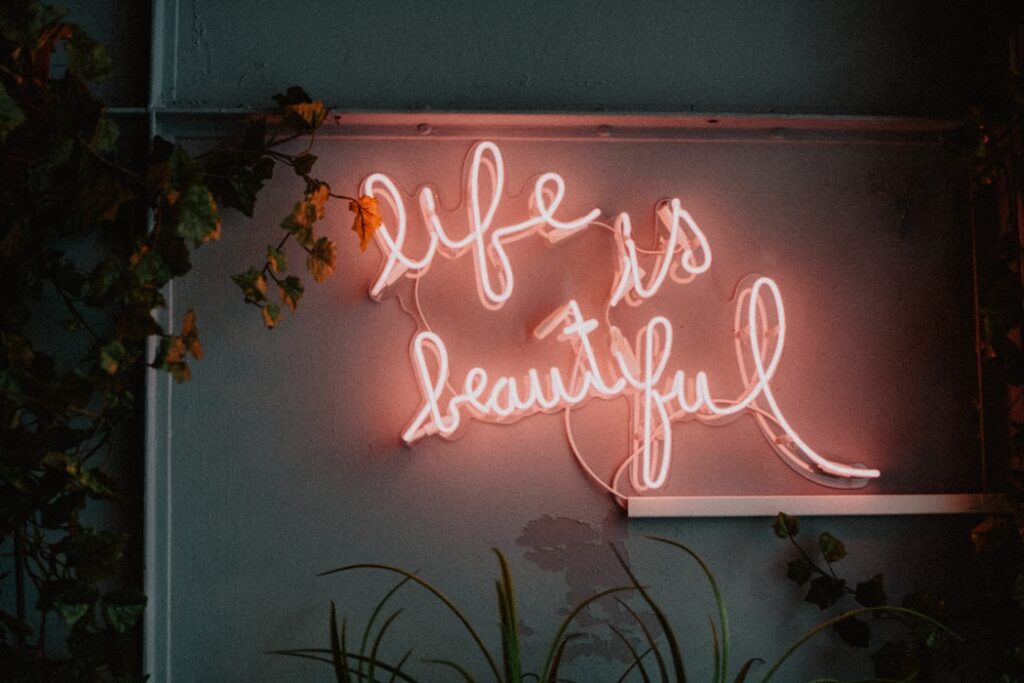 ''And God said, Let there be light: and there was light''.
If only things were that simple. But deploying decorative lighting in the modern home demands dexterity, an eye for detail, and, of course, dollars to make things light and bright without being overwhelming. On the flipside, in these dark times, a moody, gloomy room is the last thing anyone wants.
Fortunately, decorative lighting is adept at multitasking, acting as decoration in the room as well as providing light. If you're to use it to its best, then read on. From LED strips to neon signs, here are 5 fun lighting ideas to brighten up your home.
LED STRIPS (OR TICK TOCK LIGHTS)
TikTok trends are taking over the world. They are lighting up our homes, too, and not just from the glow of smartphone screens.
In fact, LED Lights are becoming increasingly known as TikTok Lights because of their prevalence and popularity on the app. According to Refinery29, if you look up "TikTok" on Amazon, you are instantly redirected to their LED light offering. Interesting stuff!
LED light strips are easy to add to your home. For easy installation, simply peel and stick them just about anywhere. Many come with sticky clips and screws for additional support in addition to the adhesive tape on the back, making them a versatile lighting choice to boot.
Before buying, look for the LED strips which are remote or app controlled and compatible with Alexa, Siri or Google Home so that you can have a fully voice controlled system via your WIFI. 'Let there be light', indeed.     
Some features to look for before buying LED strip lights:
Look for an all in one kit with remote control and power adapter so that you don't have to spend extra effort and money on other accessories.
LED lights come in the full spectrum of the rainbow; there are RGB and RGBIC colour strips, as well as rainbow colour-changing LED lights or single warm white colours for a more subtle look.
If you want LED strips for outside the house or workplace, look for waterproof lights to ensure protection.
Higher electricity consuming LED lights could create heat and limit the lifespan of product. 
If you're after a home rave/disco affect, then music sync is an absolute must for LEDs; just plug and play. Speaking of raves…
NEON SIGNS
Perhaps we were missing raves and clubs? Or maybe Brits were desperate to enjoy some colour into their lives, but neon lighting was a huge trend last year.
It seems like it's here to stay in it all its dayglo glory; according to livingetc.com "Pinterest reported an 800 per cent increase in searches for 'neon room' during the last year, and the trend shows no sign of slowing down".
Once confined to late night bars and movie theatres, this trend adds a vibrant element of interest to any home. It can be charming, fun, quirky and most importantly, can add an element of frivolity to any room – and that's something we all need right now, don't you think?.
As interior designer Jenn Feldman tells House Beautiful "With neon lighting, you're dealing with a medium that's really alive and allows you to emotionally feel the presence of art in your room by physically turning it on and off". We couldn't have put it better ourselves.
LAVA LAMPS
Hippy-chic, groovy and oh-so-fun, lava lamps have ebbed and flowed with the movements of interior design fashion for decades now, with the lava lamp invented in 1963. How its erupted in popularity since.
As the Independent reports, the inventor Edward Crave said of his creation "[it] starts from nothing, grows possibly a little bit feminine, then a little bit masculine, then breaks up and has its children. It's a sexy thing." 
While that analogy is perhaps a little 'of the times', we do agree with his later comment; "If you buy my lamp you won't need drugs". Yep, these quirky lamps are more than an adequate replacement.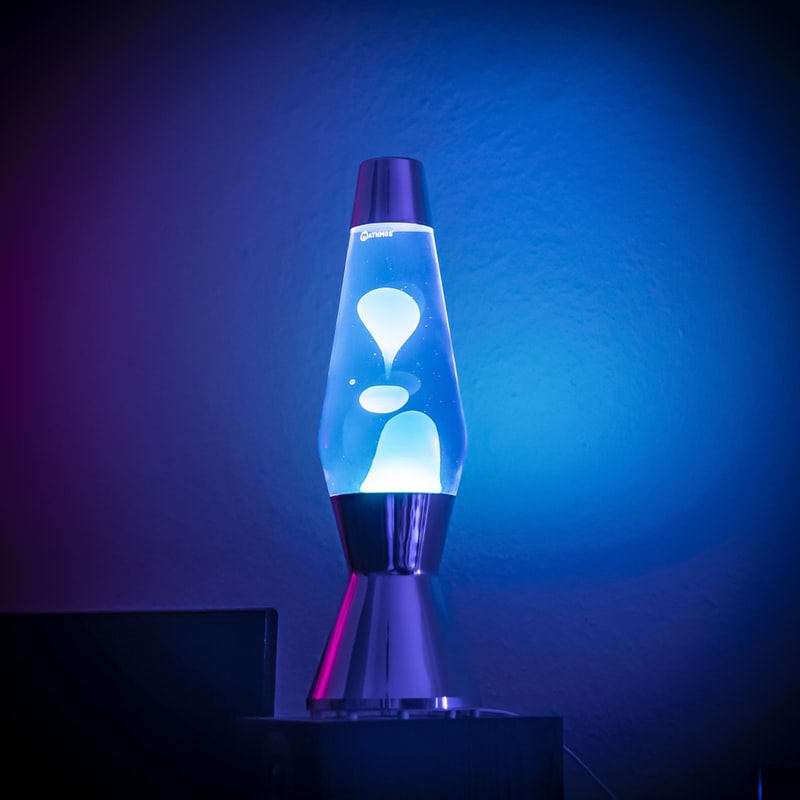 HIMALAYAN SALT LAMPS
These pink hued lamps are said to balance positive and negative ions, reduce airborne infection, promote sleep, trap allergens, and deal with mould and bacteria, too. While these health claims are to be taken with a pinch of, well, you know, we can't deny that they look so comforting when placed in a room devoted to relaxation. 
True or not, the gorgeous glow of these pink ash orangery lamps will add a natural ambiance to any room, their soothing presence and warm glow a truly lovely backdrop to a chilled night at home. Moreover, we love the countless unique variations of the lamp, each individual and each perfectly suited to a single soul somewhere out there. How romantic! 
LIGHT UP MIRROR BALLS
Here at IDEAL, we absolutely love mirror balls. As Vice writes so eloquently "It's hard to deny that the disco ball is our most treasured party symbol. Reflecting fractals of light from above the dancefloor and pulling our focus to the center of it, the mirrorball tells everyone: this is where the action is".
While we can't party at the moment, we can have a light up disco ball, which catches the natural light so beautifully during the day and serves as an artificial prompt to party at night.
THE BOTTOM LINE
When it comes to lighting, there really are no set rules. Instead, it's better to play around with different types of lighting and see how they transform the feel of the room, the illusion of space, and even the colour of the walls and furniture. Sounds like one fantastic trip….good luck!