Each year, millions of holidaymakers flock to the sandy shores of the Caribbean to experience a week or two of pure bliss. Pink tinged soft sands, colourful coral reefs, free-flowing rum and some of the most luxurious hotels in the Americas are just a few reasons why this tropical region is considered, by some, to be paradise.
We sat down with the online travel agents, Destination2.co.uk, to discover five of the most beautiful Caribbean destinations to visit.
Cuba
The Caribbean's largest island is the perfect combination of beautiful beaches, cobbled streets and incredible wildlife. Discover the fascinating city of Havana, with its 1950s American cars and peeling Spanish-style buildings. Old Havana is a UNESCO-protected site, with its 500 year old plazas, churches and winding streets just waiting to be explored.
Beach bums will love the pristine Cuban coastline, with its soft white sands and turquoise waters. Don your snorkel and discover a world beneath the waves, taking in the many colours of the coral and fascinating sealife here.
For a touch of luxury, travel two hours east of Havana to Varadero. Here you'll find a selection of magnificent five star hotels, as well as some unique touches to the local area. Think candlelit cave restaurants and a House of Rum.
St Lucia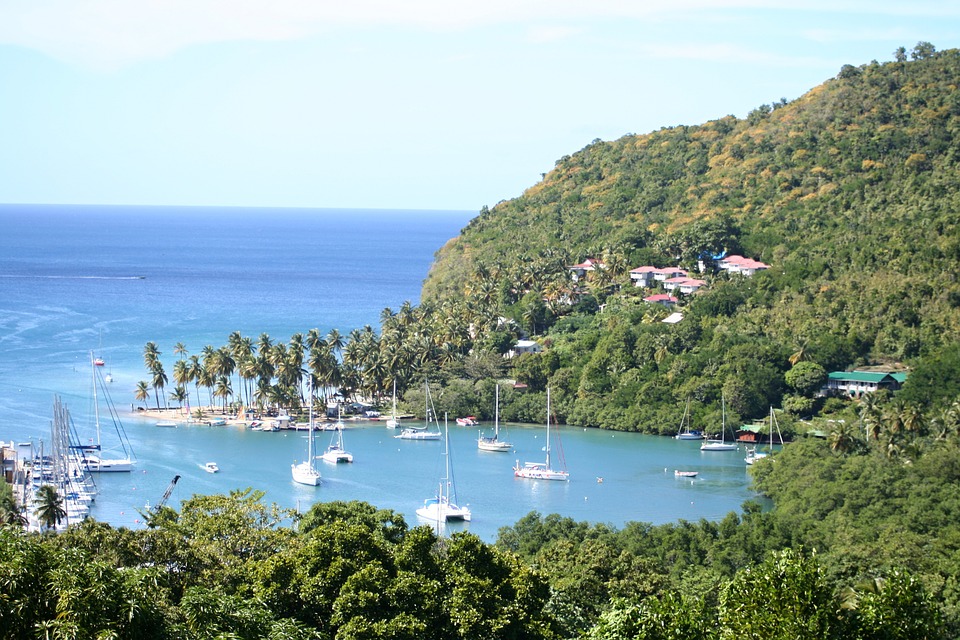 Be inspired by the mesmerising natural beauty of one of the Caribbean's greenest islands. St Lucia combines luscious rainforests with pristine sandy beaches and colourful waterfalls, so it's a wonderful choice for holidaymakers looking for a beachy adventure.
Head to the northern tip of the island and you'll discover the delights of Smugglers Cove. Here you'll experience peaceful island life on one of the best snorkeling beaches in the Caribbean. It's located right next to Rodney Bay, a bustling marina that's full of upmarket eateries and relaxed bars.
Adventure-seekers should head over to Soufriere, a sleepy fishing village that has a mountain backdrop and a wealth of activities. Experience some of the best views of the island, before trying your hand at ziplining, jungle biking and catamaran sailing.
Cancun
Mexico's party capital is so much more than just Spring Break. Located on the northeastern coast of the Yucatan Peninsula, what was once a small fishing town has developed into an enormous resort that's an explosion of culture, nightlife, markets and history.
Cancun is essentially split into two parts. There's the more traditional downtown area that has lots of cantinas and bustling marketplaces. Then there's the hedonistic hotel zone, with its miles of white sand, restaurants, bars and nightclubs. Whatever type of Mexican holiday you dream of, you're bound to experience it in Cancun.
To discover the ruins of an ancient civilisation, head out on a day trip to Tulum. This humbling place is perched above 40-foot cliffs, and features the famous El Castillo – a striking ruin of a Mexican pyramid, one of many that stood tall over the country thousands of years ago.
Dominican Republic
The Dominican Republic is one of the most diverse and exciting countries in the Caribbean. Located on the island of Hispaniola, this country boasts those typically Caribbean white beaches, turquoise lagoons and colourful waterfalls. It's the most visited destination in the West Indies, and is a wonderful choice for those looking to experience the perfect blend of luxury and a laid-back island lifestyle.
Scuba dive in the tropical waters that surround the island, and experience life beneath the surface. Travel to Samana Bay and observe humpback whales in their natural habitat, or visit the place that the locals say have the prettiest beaches in the country – La Romana.
Adventure-seekers will love taking a cable car up to Mount Isabel del Torres, where you'll be treated to magnificent views of the island. Culture vultures will be right at home in Puerto Plata, the ninth largest city in the country, where you can explore the Old Town and, if you visit at the right time of year, catch a carnival.
Barbados
Last but by no means least on our list is the tropical island of Barbados. Tucked away from the main hurricane belt in the southeastern most point of the lesser Antilles, Barbados is known across the globe for its pink-tinged beaches, luscious gardens and friendly locals.
Relax on the island's golden coastline, catch the surf at Bottom Bay or chill out with a rum in the nation's capital, Bridgetown. Bridgetown features a UNESCO World Heritage site, called Historic Bridgetown and its Garrison. Here you can learn the history of one of the Caribbean's earliest established towns, and take in some of the fascinating colonial architecture.
Explore Harrison's Cave, a natural limestone cavern close to Bridgetown, which features streams, pools, stalagmites and stalactites – a wonderful way to spend a couple of hours for adventure-seekers.