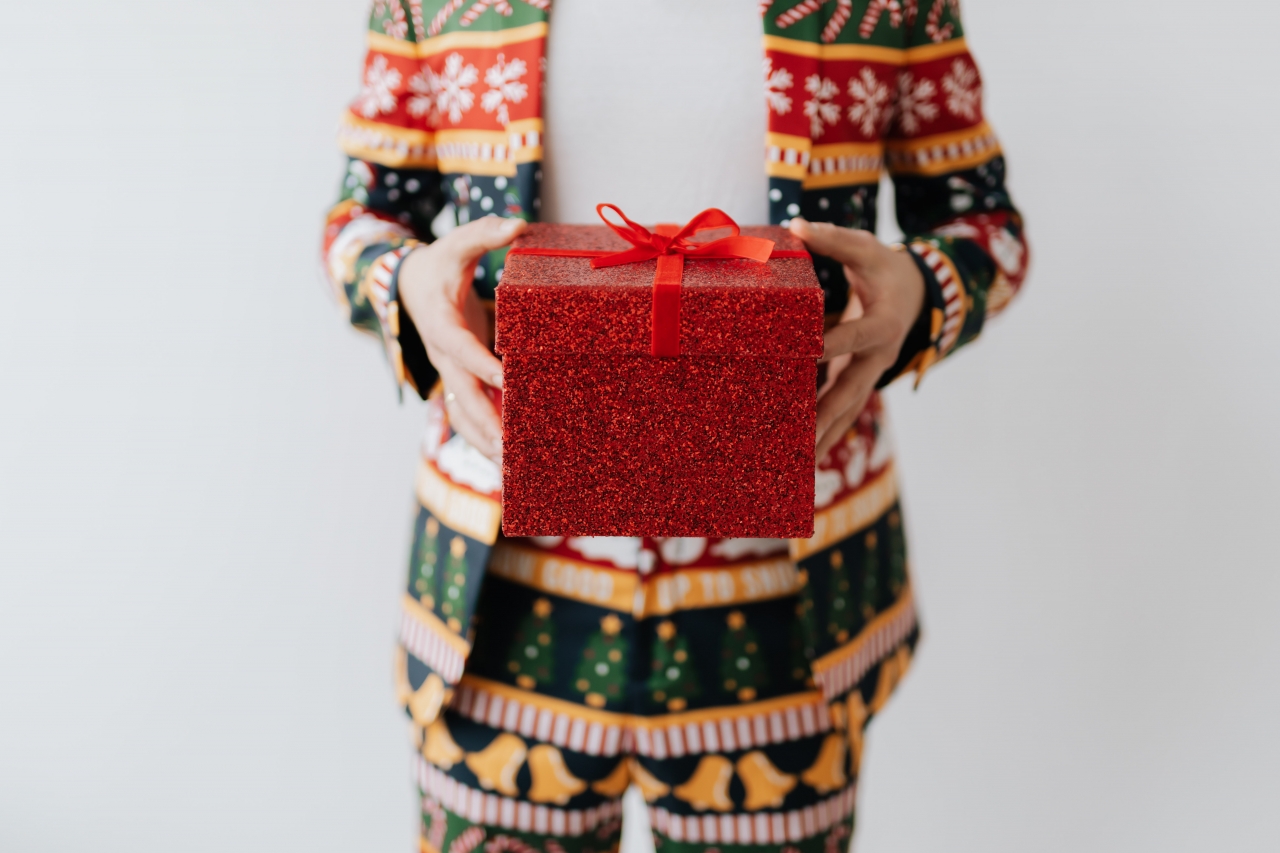 As another climate emergency line-in-the-sand is trampled over, you'd have to have your head buried deep in some to think we can continue treating the planet like this without devastating consequences. And even if you don't have Greta on speed dial, we're sure you're aware that the fashion industry is one of the world's biggest polluters. As we enter December, the consumerism goes up several notches, but this year we're trying to tread a little lighter with our Christmas shopping. If you're looking to do the same, then read on; our 5 IDEAL Christmas gift ideas from sustainable clothing brands.
111-111 WATERPROOF CAP, FROM PONCH
For the hipster in your family, this. This uber cool, hyper colourful collaboration between sustainable fashion brand Ponch and designer Leif Podhajsky (beloved of Tame Impala and Foals, amongst others) will bring a glitchy, psychedelic style to your outfits, and we love it. We're particularly here for their six panel, waterproof cap, perfect both for drizzly December days and downpours at Glastonbury. The best bit of all? It's made from 100% recycled post-consumer plastic bottles, certified by the Global Recycle Standard. Now that's cool.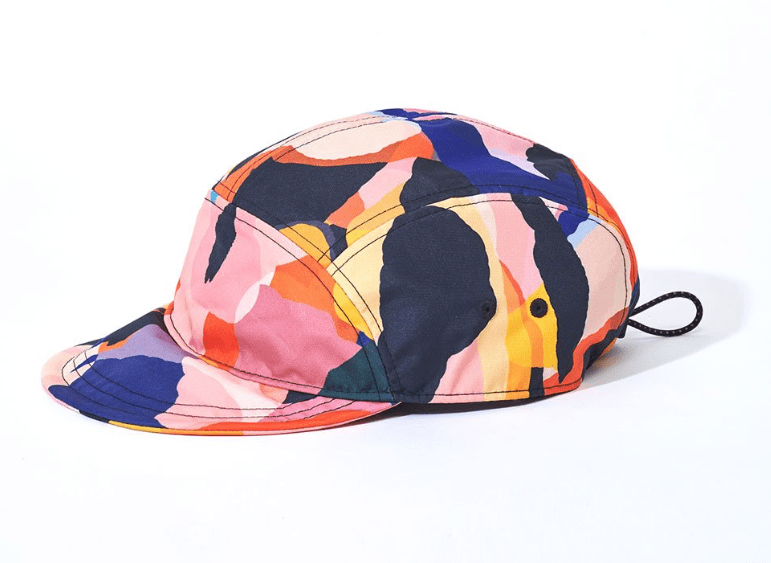 ---
HOLIDAY FAIRISLE CREW SWEATER, FROM GANT
The Christmas jumper is perhaps the pinnacle of wastefulness and symbolic of fast fashion's throwaway attitude as a whole. Bought for a single occasions, set to shrink in the wash, itch uncontrollably and be banished to the bin after one wear, it's a high street fashion affliction we certainly wouldn't miss. 
So, give the Christmas jumper a swerve this year, and go for something enduring, year-round, but still with that hint of playfulness and festive cheer. We think Gant's Holiday Fairisle Crew Sweater fits the bill perfectly, with a geometric pattern and subtle Christmassy look which could be just as suited to a late Spring night. What's more, it uses alpaca wool, which leaves minimal environmental impact and are, in general, raised to high ethical standards, the wool a byproduct of necessary Summer shearing. Gant's sustainability charter is also a reassuring read indeed.
---
DECONSTRUCTURED SKIRT, FROM LEVIS
The amount of water required to make a single pair of jeans is simply shocking; 1800 gallons to grow the cotton alone. Levis, one of the world's premier jean brands, is striving to reduce this, with their Water<Less innovation. By reusing and recycling water during production, the company claim to reduce the amount needed in denim finishing by 96%. Levis are also commitmed to ensuring that modern slavery and human trafficking isn't occuring in any of their businesses or supply chains.
We particularly love their deconstructured skirt, made using that waterless technology. With cut off hem and leather patch at the back, it's a versatile number equally suited to party season when paired with leggings or deployed as a simple summer skirt, too.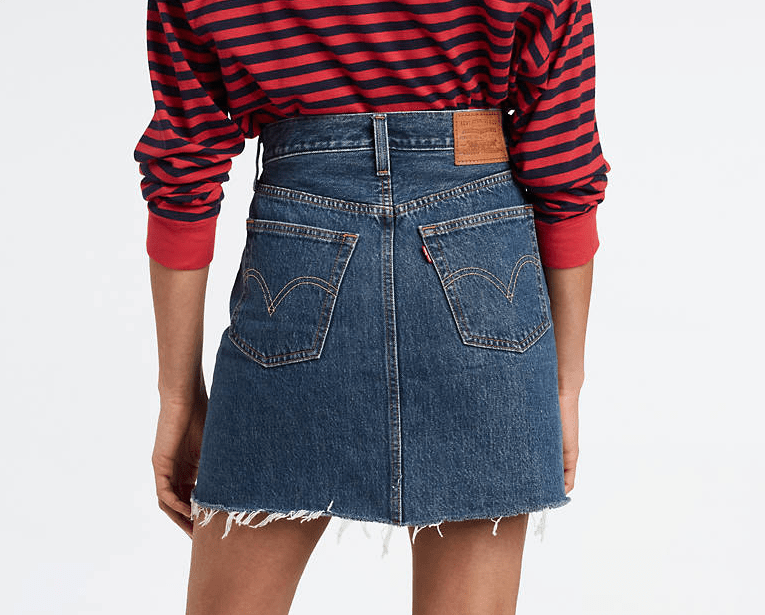 ---
KNITTED TURTLENECK JUMPER, FROM H&M CONSCIOUS
Of course, high street brands should be providing entirely sustainable products, rather than just ranges, but H&M's Conscious Products are the best commitment of its kind we've seen on the market, and will hopefully set an example to other companies. To qualify as such, an item needs to use at least 50% sustainable materials, such as recycled polyester or organic cotton; a reassuring ratio of their shop floor boasts that all-important Green label, confirming this.
Of this range, H&M's knitted turtleneck jumper, in green, offers that elusive festive look, without pigeonholing itself into that cursory Christmas morning (and never again) category. Using recycled materials, this soft knit is very much for life, not just for Christmas.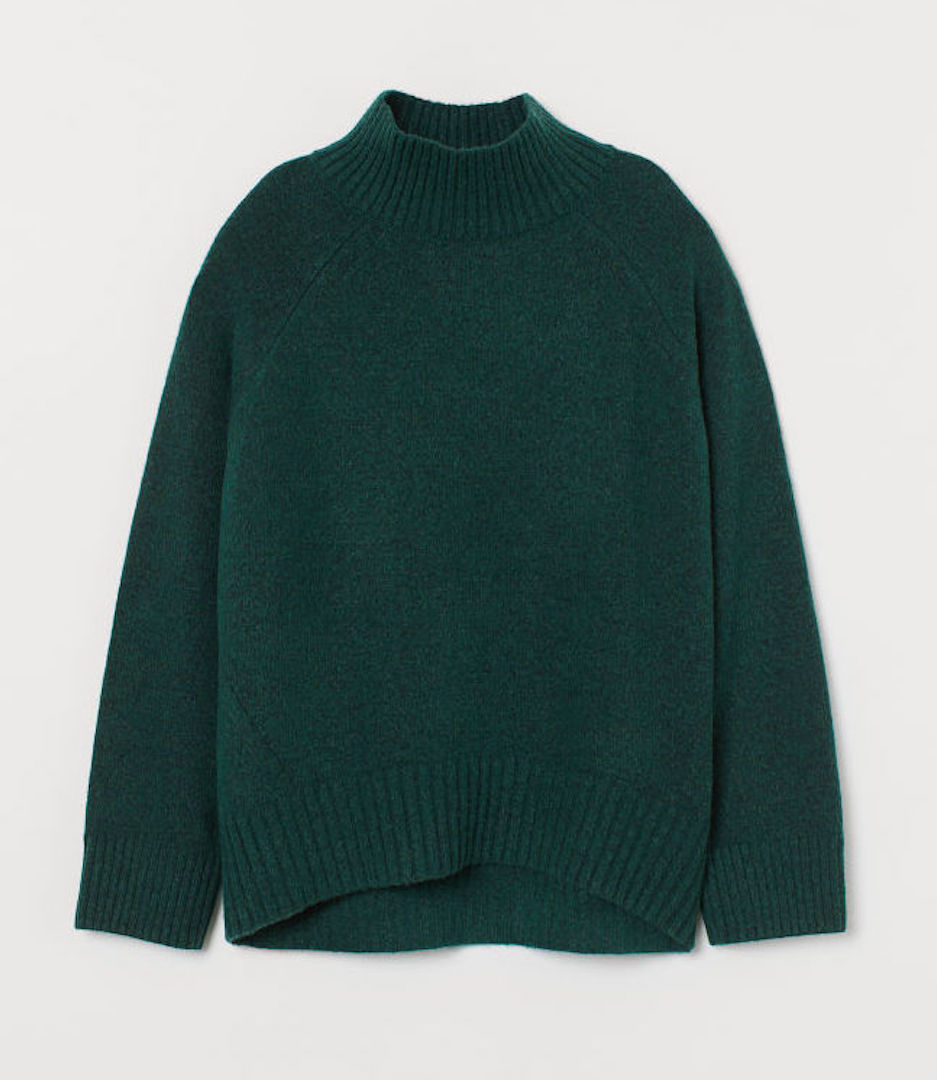 Available from £24.99 at www2.hm.com
---
THE GIFT OF THRIFT, FROM THREDUP
Billed as the world's 'largest online thrift store' (in British parlance, a 'charity shop'), thredUP are perhaps doing more than any other fashion retailer to reduce the industry's climate impact. Heading the 'circular fashion movement', an idea and campaign to upcycle, resell, swap and generally not commit clothes to landfill or buy new ones. That's something we're well on board with. So, if you're going to support one brand, it has to be this one. Do so with a gift card this Christmas, or as the company like to call it 'the gift of thrift', which aims to reduce the 145 million unwanted gifts given each year by repurposing presents already on the planet, rather than fuelling the creation of new ones. Amazing.