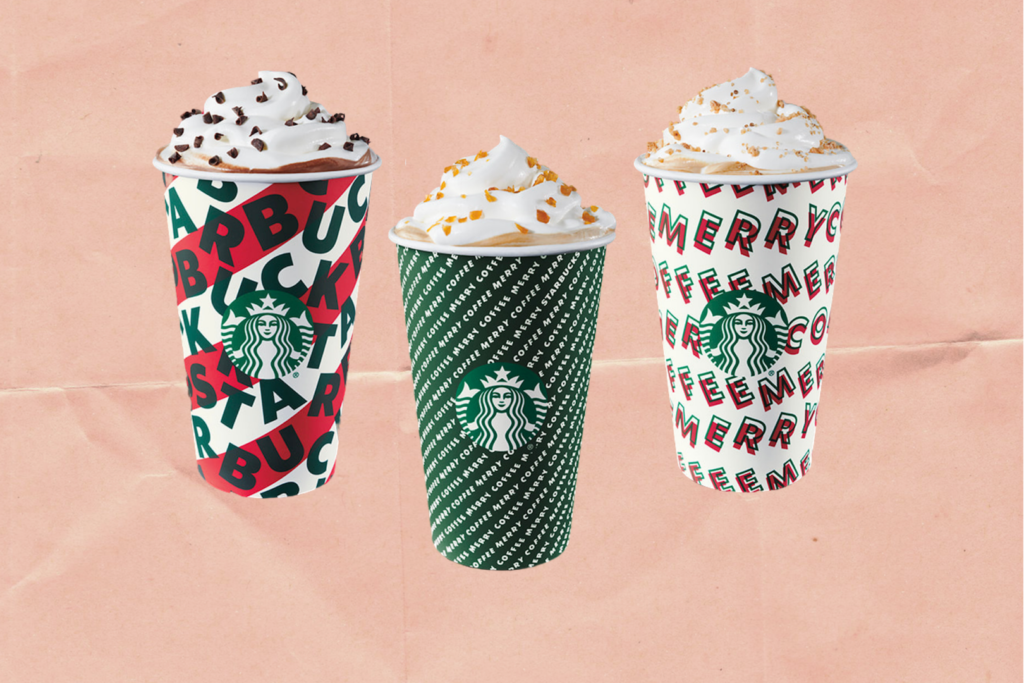 Some start the countdown to Christmas after the release of John Lewis's advert, others by the 'Holidays Are Coming' Coca Cola commercial. Others will only sling up their Christmas tree once they've enjoyed the Starbucks festive menu.
Personally, we're in the latter camp and since Starbuck's released their festive menu at the beginning of November, it means the countdown to Father Christmas coming down our chimney has already begun.
The menu features classics such as the Toffee Nut Latte, Gingerbread Latte and Eggnog Latte, and we want them all! But with a national lockdown in motion, shops closing and popular high street coffees costing upwards of £5, drinking your favourite festive drink might be harder (and more expensive!) than you think this year.
While you're more than likely to find us in the queue at our local Starbucks at some point for an overly sweet, overpriced, yet highly addictive and deliciously warming coffee, to ensure we all get our festive fix this season, and with the help from the coffee aficionado's experts at Coffee Direct, here's how to recreate your favourite Starbucks Christmas coffees at home.
TOFFEE NUT LATTE
The guys at Starbucks describe this one as having 'rich, buttery sweet toffee notes, combined with the warmth of toasted nuts…blended with espresso and velvety steamed milk and topped with whipped cream and toffee nut sprinkles'. Perhaps try a more succinct description next time guys? Anyway…
Prep: 5 mins Cook: 5 mins Serves: 2
WHAT YOU'LL NEED
60ml Toffee Nut Syrup
4 shots of espresso
Steamed Milk
Garnish with whipped cream and caramel chunks
HOW TO TO IT
Fill each coffee mug with 30ml of Toffee Nut Syrup. (Be sure to pour the syrup in first because when you pour in the hot espresso and milk, all of the flavour will blend and there will be no need to stir.)
Add 2 shots of espresso to each coffee mug, which already has the Toffee Nut Syrup in it.
Fill the rest of each coffee mug with steamed milk. Be sure not to over-steam, as there should only be a light foam on the top of a latte.
Garnish with whipped cream and caramel chunks.
GINGERBREAD LATTE
The food world was up in arms earlier this month as Starbucks cut this popular drink from their menu so they could focus on new drinks instead. Worry not, we have a recipe!
Prep: 5 mins Cook: 5 mins Serves: 2
WHAT YOU'LL NEED
4 shots espresso
1 teaspoon ground cinnamon
1 teaspoon ground ginger
¼ teaspoon ground nutmeg
2 tablespoons soft brown sugar
½ teaspoon vanilla extract
500ml milk
Whipped cream, dark chocolate shavings and mini gingerbread men to serve
WHAT YOU NEED TO DO
In a glass measuring cup, combine the spices, sugar and vanilla extract.
On the stovetop, heat 100ml of the milk. Whisk in the spice/sugar mix to the milk until the sugar has dissolved. Add in the remaining milk and heat through, until the milk is steaming hot.
Pour 2 shots of espresso in each glass, then pour in the spiced milk.
Garnish with whipped cream, chocolate shavings and a mini gingerbread man to complete the festive look. Serve immediately.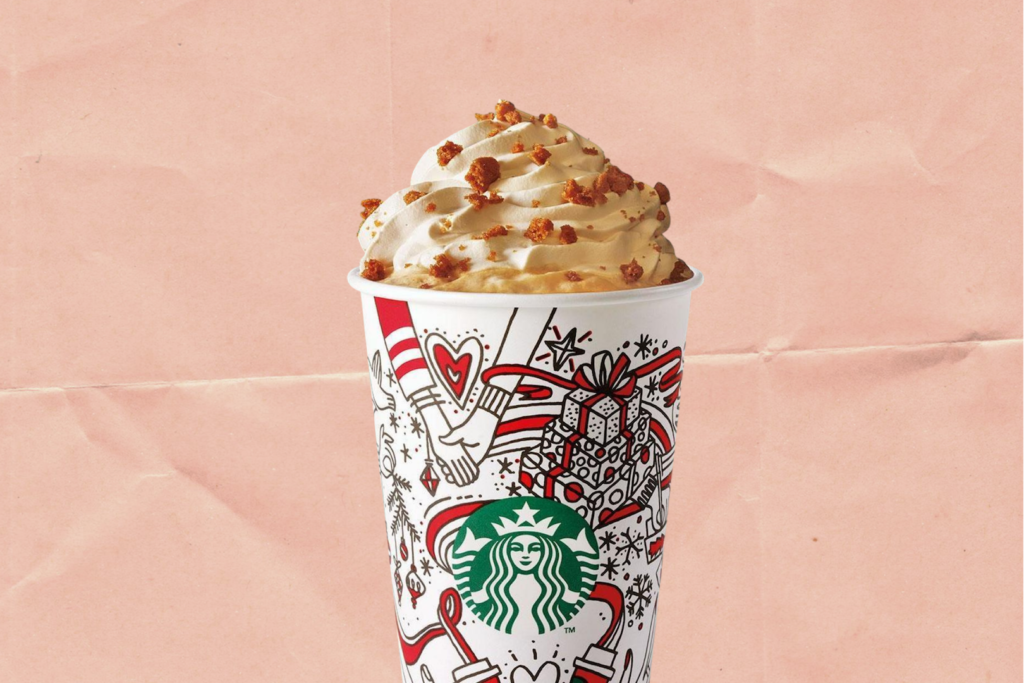 EGGNOG LATTE
For an extra grownup kick, add a shot of rum or bourbon. If you're feeling wild, try a mixture of both.
Prep: 15 mins Cook: 5 mins Serves: 2
WHAT YOU'LL NEED
4 shots espresso
300ml eggnog
150ml milk
Sugar (optional)
Whipped cream
Grated Nutmeg
WHAT YOU NEED TO DO
Pour two shots of espresso in each coffee mug, or alternatively divide the strong brew coffee.
Combine the eggnog and milk, then steam to create a hot, frothy mixture. If you don't have an espresso machine, warm on the stovetop until steaming.
Add the eggnog/milk mixture into your coffee mug.
If you prefer your eggnog latte a little sweeter, add sugar to taste.
Garnish with whipped cream and freshly grated nutmeg.
This piece was brought to you with the help of the experts at www.coffee-direct.co.uk