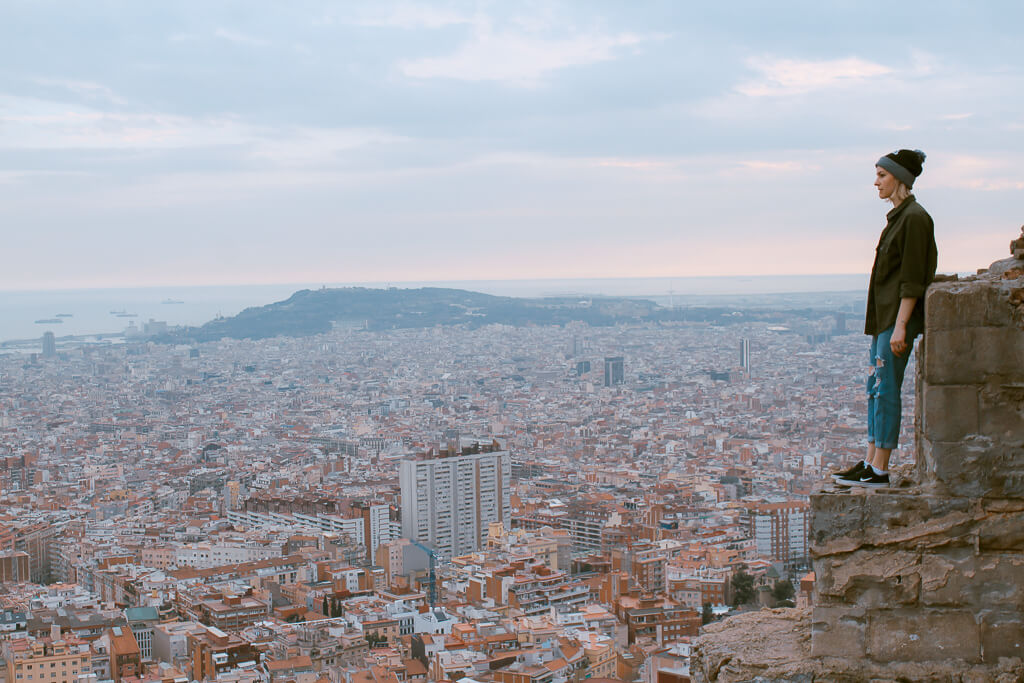 For decades, the 'winter blues' were a myth that existed in the minds of those who struggled with the cold weather and the post-Christmas lull. However, psychologists now generally agree on the existence of Seasonal Affective Disorder (SAD). It's no surprise, then, that January is the busiest month when it comes to booking a holiday for the year ahead, with people craving a little dose of winter sun, some distraction, or simply a break from the often bleak and gloomy state of Britain. With that in mind, here are 5 IDEAL destinations to beat the winter blues.
IDEAL FOR FOODIES: BARCELONA
There are many reasons to take a short city break to Barcelona; the distance, the ease, the city's layout, the party and arts scene, the football….but the food, until recently, wasn't considered a star attraction. This has all changed in the past decade, with big name chefs opening lauded restaurants, and generations-old tapas bars finally getting the recognition they deserve. The city is also home to what is widely thought to be the world's best food market, La Boqueria. While that's a pretty bold claim (Bangkok's Or Tor Kor might have something to say about that), when you're sitting side-by-side with a companion at one of its long, convivial tapas bars, quaffing cava and watching chefs work wonders with phenomenally fresh produce, you wouldn't want to be anywhere else in the world.
Perhaps the best thing about the culinary scene in Barcelona is the sharing of small plates and the rubbing shoulders with sociable strangers; the perfect antidote to all that Christmas feasting with extended family. Sounds like the ideal January tonic to us.
IDEAL FOR BEACH BUMS: BEQUIA
When we think of beach destinations, the likes of the Maldives and Caribbean islands spring to mind. There are some big names in those areas, but there is an emerging location that offers the same turquoise waters and powdery white sands.
Bequia is the second-largest island in the Grenadines, a chain of lesser-known islands in the Caribbean region. It's just seven miles wide with a population of 5,000 and it's perfect for those who enjoy lazing on the sands with the occasional snorkel and swim around the tropical reefs.
The area is a haven for Hawksbill turtles and an array of aquatic wildlife – some not found anywhere else on earth – can be spotted. Flights to the island aren't cheap so be sure to check out our IDEAL tips and tricks on bagging cheap flights over here.
IDEAL FOR NIGHTLIFE & TABLE LOVERS: SAN JOSE, COSTA RICA
If you're happy to think outside of the box, the capital of Costa Rica – San José – is the perfect place for those who love to burn the midnight oil and take to the tables, whether that means playing baccarat, roulette or slots. By day, the city manages to combine being both a busy hub for business and a tropical paradise, but it's after nightfall when the area really comes alive.
San Jose is home to around a dozen casinos, including the Taormina Hotel, rated among the best in the city – and these tend to be more relaxed than their Las Vegas counterparts, with an informal ambience and relaxed dress code. Games played include jackpot slots, table games like roulette and blackjack, as well as local favourites like rummy and, to top it all off, they have a poker room. In order to prepare for your visit, you might want to brush up on your knowledge by giving online poker at Paddy Power a whirl. The immersive online environment at the site could help train your bluffing skills as well as strategies like when to fold or how much to bet. The best thing is that it requires no financial commitment; there are no stakes gaming options available.
IDEAL FOR A PROPER WHITE CHRISTMAS: SLOVENIA
Whilst not the most visited or intensely marketed of European countries, Slovenia, tucked away in the centre of the continent's mainland in the Balkan region, is one with so much to give. It is the sheer definition of a hidden gem, from the captivating capital Ljubljana to the Venetian style city of Piran. And then there's Lake Bled, a stunning area of natural beauty which houses a church on an islet and a medieval castle hanging on a cliff face, all with a backdrop of the Julian Alps for good measure. It gets wintery here, but not in the gloomy, predictable drizzle of a British December or January. Instead, expect a proper spectacle, snow and all. 
IDEAL FOR SNOWSPORTS: MONT CHERY, VAL D'ISERE, FRANCE 
Perhaps the most traditional choice of winter holiday is, of course, skiing, and Val D'Isère is fortunate enough to have a ski season which stretches from November to May. This destination is extremely popular with skiing enthusiasts from the UK. Part of its popularity lies in their differing slopes — there are pistes for all abilities and if your other half discovers that skiing is not for them, then they won't be bored waiting for you at La Folie Douce (the famous après-ski bar).